Home | Contents | Photos | News | Reviews | Store | Forum | ICI | Educators | Fans | Contests | Help | FAQ | Info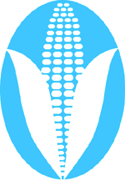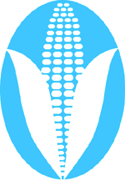 The Best Indian Movies
Compiled by Todd Tamanend Clark and Rob Schmidt
(9/22/00)
---
The film Indian is pervasive. No Indian reservation is too distant, no native community too traditional to escape the impact of the movie stereotypes.

Rennard Strickland, Ph.D, Coyote Goes Hollywood, Native Peoples, 1/13/97

Nothing will teach history better than an "authentic" film about American Indians, with real American Indian actors, producers and directors.

Paul Apodaca (Navajo/Mixton), Apodaca: Hollywood Tragicomedy, Indian Country Today, 11/30/07
*****
Native movie history summarized
From an article titled Native Filmmakers, Actors Depict Tribal Life — Past and Present by Kevin Abourezk, in which he interviews director Chris Eyre. In the Lincoln Journal Star, 1/4/04:
American cinematic history is, really, the history of all cinema. And it is a history rich with Native influence.

"Indian people have been the longest running subject of films out of anyone," Eyre said.

In fact, Thomas Edison used film images from a Pueblo village as early as the 1890s to showcase his kinetoscope, long considered the first motion picture viewer.

From 1910 to 1913, about 100 movies a year were made about Native people, Eyre said. Most were silent movies romanticizing the noble red man, yet portraying him as naive and childlike.

Later, Westerns of the 1930s and 1940s used non-Native actors to portray Natives as bloodthirsty savages out to kill pioneers and capture their women.
.
.
.
It's no longer politically correct to use non-Natives to portray Native people, said Kevin Hagopian, a lecturer in media studies at Penn State University.

And, starting in the 1960s and '70s, filmmakers became more sympathetic in their treatment of Natives.

"Little Big Man," released in 1970 and starring Dustin Hoffman, was one of the first blockbusters to question Western civilization as a more enlightened way of life.

"The white civilization is absurdly portrayed in that movie," Hagopian said. "It's the Indian life that's normal."

But did Hollywood simply swap its old habits for new ways to propagate Native stereotypes? Films like "Dances with Wolves" featured white main characters as enlightened saviors trying to preserve the Natives' dying way of life.
Which movie's the best?
From 2000 to 2002 we polled people to determine the best movies by or about Native people. The following are the unscientific results:
| | | |
| --- | --- | --- |
| The top vote-getters | Year | Votes |
| The Broken Chain | 1993 | 7 |
| Thunderheart | 1992 | 7 |
| The Emerald Forest | 1992 | 6 |
| Lakota Woman: Siege at Wounded Knee [TV] | 1994 | 6 |
| Where the Spirit Lives [TV] | 1991 | 5 |
| The Last of the Mohicans | 1989 | 5 |
| Tecumseh: The Last Warrior [TV] | 1995 | 4 |
| Smoke Signals | 1998 | 4 |
| Kings of the Sun | 1963 | 3 |
| Dances with Wolves | 1993 | 3 |
| Dead Man | 1995 | 3 |
The full list
The following is a nearly complete list of major motion pictures about Native Americans. I've included my rating on a scale of 0 (worst) to 10 (best). A rating of "x.x" means I've seen the movie but haven't rated it.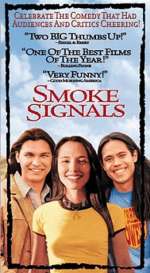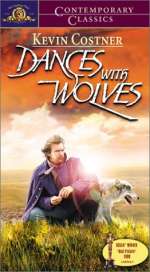 Movie
Year
Rating
The Redman's View
1909
Red Wing's Gratitude
1909
The Cowboy and the Squaw
1910
Ramona
1910
A Romance of the Western Hills
1910
White Fawn's Devotion
1910
The Squaw's Love
1911
The Squaw Man's Sweetheart
1912
The Squaw Man's Revenge
1912
The Indian Wars
1913
The Werewolf
1913
In the Land of the Head Hunters
1914
The Squaw Man
1914
The Adventures of Buffalo Bill
1914
Battle at Elderbush Gulch
1914
In the Days of the Thundering Herd
1914
The Gold Dust and the Squaw
1915
Ramona
1916
The Squaw Man's Son
1917
The Adventures of Buffalo Bill
1917
Indian Life
1917
The Squaw Man
1918
Just Squaw
1919
The Last of the Mohicans
1920
Paleface
1921
White Oak
1921
The Thundering Herd
1924
The Vanishing American
1925
The Devil Horse
1926
Warpaint
1926
With Sitting Bull at the Spirit Lake Massacre
1927
Spoilers of the West
1927
Wyoming
1927
Ramona
1928
The Glorious Trail
1928
Red Raiders
1928
The Silent Enemy
1930
The Big Trail
1930
Girl of the Golden West
1930
The Squaw Man
1931
White Eagle
1932
End of the Trail
1932
Massacre
1934
Ramona
1936
Drums Along the Mohawk
1939
8.0
Susannah of the Mounties
1939
They Died With Their Boots On
1941
8.0
Northwest Passage
1940
7.5
Winners of the West
1940
White Eagle
1941
Duel in the Sun
1946
Fort Apache
1948
7.5
Red River
1948
8.0
She Wore a Yellow Ribbon
1949
6.5
Rio Grande
1950
7.0
Winchester '73
1950
7.5
Comanche Territory
1950
Broken Arrow
1951
8.5
Distant Drums
1951
7.0
Cavalry Charge
1951
The Big Sky
1952
Pony Soldier
1952
Son of Geronimo
1952
Hondo
1953
7.5
The Naked Spur
1953
7.5
Arrowhead
1953
Seminole
1953
The Great Sioux Uprising
1953
Conquest of Cochise
1953
Secret of the Incas
1954
Taza, Son of Cochise
1954
Apache
1954
Saskatchewan
1954
The Man from Laramie
1955
8.0
The Vanishing American
1955
Seminole Uprising
1955
Apache Ambush
1955
Far Horizons
1955
Mohawk
1956
5.0
The Lone Ranger
1956
Walk the Proud Land
1956
The Searchers
1956
6.0
Reprisal!
1956
The Tin Star
1957
8.0
Naked in the Sun
1957
Pawnee
1957
Run of the Arrow
1957
War Drums
1957
Tomahawk Trail
1957
The Ride Back!
1957
The Light in the Forest
1958
7.0
The Lone Ranger and the Lost City of Gold
1958
Tonka
1958
Escort West
1959
Flaming Star
1960
The Unforgiven
1960
7.0
The Savage Innocents
1960
The Outsider
1961
A Thunder of Drums
1961
Geronimo
1962
McLintock!
1963
7.5
Kings of the Sun
1963
Indian Paint
1964
Island of the Blue Dolphins
1964
x.x
Cheyenne Autumn
1964
7.5
Blood on the Arrow
1964
Attack of the Mayan Mummy
1964
The Great Sioux Massacre
1965
Johnny Tiger
1966
Die Sohne der Grossen Barin
1966
Navajo Joe
1966
Hombre
1967
Chingachgook, die Grosse Schlange
1967
White Comanche
1968
Stay Away, Joe
1968
Royal Hunt of the Sun
1969
7.5
Tell Them Willie Boy Is Here
1969
Little Big Man
1970
8.0
A Man Called Horse
1970
Soldier Blue
1970
Flap
1970
Billy Jack
1971
x.x
Captain Apache
1971
Ulzana's Raid
1972
Arrow to the Sun [video]
1973
9.0
I Heard the Owl Call My Name
1973
7.0
Chato's Land
1972
Apachen (Apaches)
1973
The White Dawn
1974
The Trial of Billy Jack
1974
Chac: The Rain God
1974
I Will Fight No More Forever [TV]
1975
Johnny Firecloud
1975
Buffalo Bill and the Indians
1976
7.0
The Return of a Man Called Horse
1976
The Outlaw Josey Wales
1976
Joe Panther
1976
Winterhawk
1976
The White Buffalo
1977
Billy Jack Goes to Washington
1977
Nanook Taxi
1977
The Girl Called Hatter Fox [TV]
1977
x.x
In MacArthur Park
1977
Relentless [TV]
1977
Grayeagle
1978
The Manitou
1978
Fish Hawk
1979
Nightwing
1979
Windwalker
1980
The Mountain Men
1980
Cannibal Holocaust
1980
Wolfen
1981
Triumph of a Man Called Horse
1982
The Legend of Walks Far Woman [TV]
1982
Sacred Ground
1983
Running Brave
1983
Mystic Warrior [TV]
1984
Isaac Littlefeathers
1984
The Mission
1986
8.0
House Made of Dawn
1987
The Gambler III: The Legend Continues [TV]
1987
Creepshow 2
1987
War Party
1988
Red Earth, White Earth [TV]
1989
The Last of the Mohicans
1989
7.5
Renegades
1989
Salmonberries
1991
Black Robe
1991
At Play in the Fields of the Lord
1991
Pow Wow Highway
1991
8.0
Where the Spirit Lives [TV]
1991
Thunderheart
1992
8.5
The Emerald Forest
1992
8.0
Map of the Human Heart
1992
The Broken Cord [TV]
1992
The Last of His Tribe [TV]
1992
8.0
The Broken Chain
1993
7.0
Dances with Wolves
1993
8.5
Geronimo: An American Legend
1993
7.0
Geronimo [TV]
1993
Spirit Rider
1993
7.0
Shadowhunter
1993
Medicine River [TV]
1993
Legends of the Fall
1994
Lakota Woman: Siege at Wounded Knee [TV]
1994
Dance Me Outside
1994
8.0
Clearcut
1994
The Dark Wind
1994
8.0
White Fang II: Myth of the White Wolf
1994
Sioux City
1994
On Deadly Ground
1994
Squanto: A Warrior's Tale
1994
7.5
Kabloonak
1994
Cheyenne Warrior [TV]
1994
Street Fighter
1994
Windrunner
1994
City of Dreams
1995
Last of the Dogmen
1995
The Indian in the Cupboard
1995
8.0
Pocahontas
1995
8.5
Dead Man
1995
Tecumseh: The Last Warrior [TV]
1995
Black Fox [TV]
1995
Werewolf
1996
The Education of Little Tree
1997
7.0
Jungle 2 Jungle
1997
7.0
Song of Hiawatha [TV]
1997
Sisters and Other Strangers [TV]
1997
The Brave
1997
Smilla's Sense of Snow
1997
Stolen Women: Captured Hearts [TV]
1997
Smoke Signals
1998
8.0
The Other Conquest
1998
Naturally Native
1998
Pocahontas II: Journey to a New World [video]
1998
7.5
Grand Avenue [TV]
1998
8.0
Crazy Horse [TV]
1998
7.5
Big Bear [TV]
1998
Grey Owl
1999
The Road to El Dorado
2000
7.0
The Lost Child [TV]
2000
The Emperor's New Groove
2000
7.5
Johnny Greyeyes
2000
Shanghai Noon
2000
7.5
Reindeer Games
2000
Big Eden
2001
The Doe Boy
2001
7.5
Two Grey Hills
2001
The Homecoming of Jimmy Whitecloud
2001
Brotherhood of the Wolf
2002
Wendigo
2002
Skins
2002
8.0
The Business of Fancydancing
2002
9.0
The Fast Runner (Atanarjuat)
2002
7.0
Spirit: Stallion of the Cimarron
2002
8.0
Windtalkers
2002
Skinwalkers [TV]
2002
7.5
Now & Forever
2002
6.0
Get Goosed
2002
The Lone Ranger [TV]
2003
7.0
Brother Bear
2003
8.0
Coyote Waits [TV]
2003
7.5
The Missing
2003
Dreamkeeper [TV]
2003
7.5
Nate and the Colonel
2003
Edge of America
2003
7.5
Hidalgo
2004
7.5
Black Cloud
2004
7.0
Don't Call Me Tonto
2004
Stryker
2004
Skeleton Man
2004
Fierce People
2005
6.0
A Thief of Time [TV]
2005
7.0
A Thousand Roads
2005
Into the West [TV]
2005
7.5
Christmas in the Clouds
2005
7.5
Kronk's New Groove
2005
6.0
Buffalo Dreams [TV]
2005
Skinwalker: Curse of the Shaman [video]
2005
Sleepdancer
2005
Dude Vision
2005
Miracle at Sage Creek [TV]
2005
Little House on the Prairie [TV]
2005
The New World
2006
8.0
End of the Spear
2006
7.5
Brother Bear 2
2006
7.5
The Journals of Knud Rasmussen
2006
The Fountain
2006
Flags of Our Fathers
2006
Mel Gibson's Apocalypto
2006
The Legend of Tillamook's Gold
2006
Pocahauntus
2006
Mile Post 398
2007
8.0
Four Sheets to the Wind
2007
8.5
Pathfinder
2007
Imprint
2007
8.5
Luna [TV]
2007
Bury My Heart at Wounded Knee [TV]
2007
7.5
Turquoise Rose
2007
Skinwalkers
2007
Lost Colony [TV]
2007
National Treasure: Book of Secrets
2007
7.0
Beyond the Quest
2007
Unearthed
2007
Frozen River
2008
7.5
Comanche Moon [TV]
2008
6.5
Turok Son of Stone [video]
2008
Tkaronto
2008
Older than America
2008
The Ruins
2008
Aztec Rex [TV]
2008
Indiana Jones and the Kingdom of the Crystal Skull
2008
7.5
Moccasin Flats: Redemption [TV]
2008
Before Tomorrow
2008
In a World Created by a Drunken God
2008
Beverly Hills Chihuahua
2008
A Quantum of Solace
2008
Twilight
2008
6.5
Justin Time
2008
Legend of Secret Pass
2008
Rez Bomb
2008
California Indian
2008
Killshot
2008
Little Bear & The Master
2008
The Only Good Indian
2009
Barking Water
2009
We Shall Remain: After the Mayflower [TV]
2009
8.5
We Shall Remain: Tecumseh's Vision [TV]
2009
9.0
We Shall Remain: Trail of Tears [TV]
2009
8.0
We Shall Remain: Geronimo [TV]
2009
8.5
We Shall Remain: Wounded Knee [TV]
2009
8.0
Shadowheart
2009
The View from Here
2009
Pearl
2009
Some Days Are Better Than Others
2009
New Moon
2009
Palominas
2009
Callous
2009
The Hunter's Moon
2009
Nuummioq
2009
Barbarian Princess
2009
Avatar
2009
8.0
Taking Chances
2009
7.0
So Close to Perfect
2009
Kissed by Lightning
2009
The Wild Girl [TV]
2010
Indian Girl
2010
Jonah Hex
2010
The Last Airbender
2010
Eclipse
2010
Behind the Door of a Secret Girl
2010
Meek's Cutoff
2010
Some Days Are Better Than Others
2010
Even the Rain
2010
The Dead Can't Dance
2010
On the Ice
2011
Cowboys & Aliens
2011
Charlie Zone
2011
Everybody Loves Whales
20xx
Shouting Secrets
20xx
Algonquin
20xx
Ink--A Tale of Captivity
20xx
Native Dawn
20xx
The Color of Lightning
20xx
Rainbow Boy
20xx
More Than Frybread
20xx
Crooked Arrows
20xx
Hiawatha Diary
20xx
Warrior Within
20xx
Retired
20xx
Maneater
20xx
Jordan
20xx
Unbound Captives
20xx
The Lone Ranger
20xx
Valhalla Rising
20xx
Timberwolf
20xx
Breaking Dawn
20xx
The Boom Boom Room
20xx
Path of Souls
20xx
Winter in the Blood
20xx
First Allies
20xx
Winnetou
20xx
Moonhair
20xx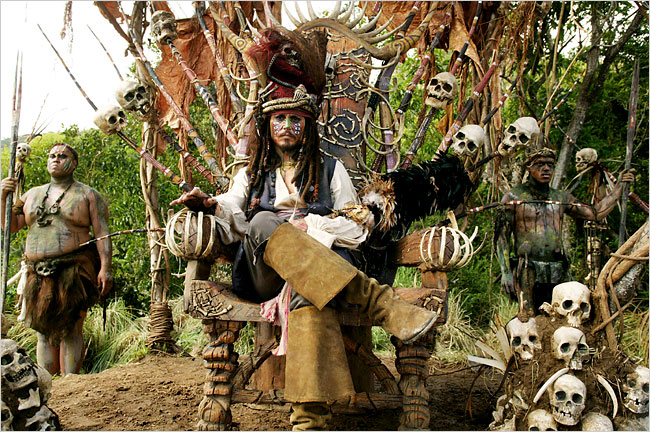 Other noteworthy movies
The following are movies that aren't about Natives per se, but have a significant Native theme or performance.
Indigenous-themed movies
Selected movies about the lives and cultures of Australia's aborigines, Africa's indigenous people, et al.
| | | |
| --- | --- | --- |
| Movie | Year | Rating |
| Walkabout | 1971 | 7.0 |
| The Gods Must Be Crazy | 1984 | 8.0 |
| Crocodile Dundee | 1986 | 7.5 |
| Crocodile Dundee II | 1988 | 7.5 |
| The Gods Must Be Crazy II | 1989 | 5.0 |
| Whale Rider | 2002 | 7.5 |
| Rabbit-Proof Fence | 2002 | 8.5 |
| Ten Canoes | 2006 | 8.0 |
| Australia | 2008 | |
Related links
Native documentaries and news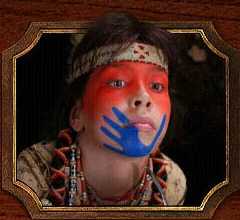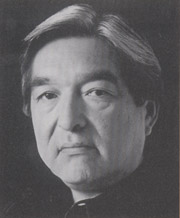 Criteria for inclusion
To be listed as a Native movie, a significant portion of the work must be about Native people or culture. If you want to quantify that, say a third of the movie or more.
Other noteworthy movies may appear in the section of that name. Note that these lists don't include every movie with an Indian theme, an Indian actor in a significant role, or Indians as anonymous "bad guys." Such lists are beyond our capabilities to compile at present.
Please note that some of these movies may contain stereotypes, cultural inaccuracies, or other content that we don't necessarily approve of. We've included them as popular culture art forms for research purposes.
We welcome input about movies we've omitted or misidentified. These lists will always be a work in progress.
Where to find Indian-themed videos
To order the best of the movies listed above, go to Blue Corn Comics' Customers page.
If the movie you want isn't listed there, the obvious places to look are Amazon and eBay. For more obscure items, try:
Meadowlark Communications: (888) 728-2180
Drumbeat Indian Arts: (800) 895-4859
If an item is really obscure, you can always try the studio or production company that produced it. It may have released the movie on video or DVD. If you don't know who produced it, try IMDB or Google.
Articles on Native moviemaking
Gone with the Wind: A decade after Smoke Signals, success remains elusive for Native American filmmakers (4/13/07)
Tim Giago: Few Roles for Indians in Hollywood (11/6/06)
Indians Investing, but Carefully, in Hollywood (4/25/05)
Indian Actors Strive to Be Positive Role Models (12/16/04)
Native Filmmakers, Actors Depict Tribal Life—Past and Present (1/4/04)
Stars Shine at First Americans Awards (2/10/03)
Native American Films Attempt to Cross Over (1/27/03)
Minorities and the Media: Little Ownership and Even Less Control (12/12/02)
Native American Dreams: Native Peoples Are Gaining Wider Acceptance in Hollywood (11/22/02)
The Wolves at Bay (10/6/02)
Coyote Goes Hollywood (1/13/97)

Commentary on Native cinema in general
Diversity at the Red Nation Film Festival
On the "red is green" carpet
5th Annual Red Nation Film Festival
5th Annual Native Eyes Film Showcase
Oklahoma festival of restored films
Gay films at AIFF
Only 11 Native writers in Hollywood?
Runninghorse-Buckley on filmmaking
Only three "licenses" allowed?
Only filmmakers can judge films?
The influence of movies
Hollywood takes (baby) steps
Santa Fe film festival
Intro to Sundance Institute
Why people believe movies
Casinos fund cultural projects
Russ doesn't understand criticism
Tohono O'odham film workshop
2nd Monument Valley Film Festival
Best movies in recent years?
AFI's best Westerns
Best South Dakota movies
Native vs. non-Native filmmaking
Video on Hollywood Indian center
CBS Writers Mentoring Program
New center for Hollywood's Indians
Why take movies seriously?
Tribes to make movies?
Top 10 historically inaccurate films
Natives = film clichés or fantasies
What makes a movie Native?
The challenge for Native films
The YouTube of aboriginal cinema
The best Indian movies?
Love/hate relationship with film
No Bury My Heart for Eyre
2007's movies to see
Film fest emphasizes inclusion
Film festival shows multifaceted Indians
Navajo filmmakers gain attention
Natives aren't stars...but could be
From spec scripts to finished films
Hollywood knows whites' fears
Old-time movie Indians
Superfly filmmakers
Navajos in old Westerns
Playing the festival game
Australian aboriginal film festival
Too many serious, sad stories
What happened after Smoke Signals?
Casting non-Natives as Natives
Studios can't find Native actors?
"Fans" smear Native actors
Need Native action flix
Germans overturn film stereotypes
Dead Indians are easier
Time for contemporary Native movies
It's all about power
The filmmaker's responsibility
Indians aren't supposed to be modern
Top 10 movie stereotypes?
Best Indian = white man
Depowering the Indian
Saving Africans and Indians
Movie Indians = the "other"
No Oscars for Indians
White men to the rescue
Freakin' role models
Hollywood getting better or worse?
Roscoe Pond responds
No good Native movies? Wrong
No love scenes for Indians
Native documentaries: history lesson or guilt trip?
Reviewing Native movies
Filmmakers mix it up at House of Blues
Best year for Native movies?
Great White Hopes vs. screaming hordes

Commentary on particular Native movies and actors
Trejo and calculating "Indian-ness"
Trejo a New Ager in Sherrybaby?
We Shall Remain a game-changer?
Wolverine trailer
Bolivian revolution on film
Justin Time premieres in Idaho
The Only Good Indian at Sundance
Aborigines stereotyped in Australia
Globalization in A Quantum of Solace
Australia's "black fella magic"
Reaction to A Quantum of Solace
Preview of We Shall Remain
CALIBER to become a movie?
Tribute to Floyd Westerman
Georgina Lightning interview
Colombian filmmaker in Columbia
Chief Bender in The Final Season
Followup to Turquoise Rose
Elijah DeJesus as Pearl
Pearl trailers
Pearl the Chickasaw aviatrix
The Johnny Depp controversy
AIFI's 2008 nominees
Female filmmakers at imagineNATIVE
A night of indigenous filmmakers
Inuit in Arctic Tale
My film-watching weekend
Preview of Before Tomorrow
Indians in Terabithia
Preview of Rez Bomb
Sto:lo film of children's book
Inuit film submitted for Oscar
Aztec animals in Chihuahua
Chihuahua movie is stereotypical
Embera extras in Bond movie
Another "Native" actor discovered
Talking about Tamara Feldman
Juliette Lewis plays Indian
Will Simpson gets medallion
Stereotypes in On Deadly Ground
Wassilie helps AISES, Seagal
Yul Brynner, Indian chief
Monument Valley lore
Q'orianka's Hawaiian epic
Army and Apaches vs. Reagan
The first Indian actors
All about Chief Yowlachie
Moccasin Flats: Redemption trailer
Preview of Maneater
Update on Cowboys & Aliens movie
Dr. Quinn, advice columnist
The making of Ten Canoes
Russ reviews Turquoise Rose
Shonie visits Running Indian
Curtis's Head Hunters sucks
In the Land of the Head Hunters
Update on Hiawatha Diary
Older than America wins
Preview of Retired
Pix of the Retired film shoot
Sleepdancer trailer
Beyond the Quest trailer
Honorary degree for Greene
Eyre and Studi film Ridge story
Downey in Cowboys & Aliens?
Mini-review of Aztec Rex
Some doubts about Turok
Beach to play Turok
Director to tackle Indian gaming?
Tennessee Indians in We Shall Remain
Which is the Aztec?
Racist Chihuahua trailer
Indian in The Matrix Reloaded
Indians in The Magnificent Seven
Westerman on Native spirituality
Films from Sheephead Films
Older than America videos
Older than America reviewed
Crying over Older than America
Realizing dreams with Irene
Choctaw villain in Broken English
Comanche killer in Lost
Havasupai in Next
Evil Apaches in Sergeant Rutledge
Havasupai in Next
Older than America's dark secret
Mohegans left out of 21
Kaiulani controversy continues
Chris Eyre does Tecumseh
Preview of The Ruins
Bond film included Inca
Indians in Next Stop Wonderland
Skyhawk writes a screenplay
Indian in Sherrybaby
Review of Seven Men from Now
Bedard talks, sings
Silver Fox in Wolverine movie
Older than America to premiere
Dinos take back seat in Turok
Studi's one-man show
Means fights movie stereotypes
Turok isn't worth it
A Turok for adults
Turok reimagined
Native-themed film nominated for Oscar
Sacheen the "squaw"
Kickapoos in The Only Good Indian
Dances with Wolves in film registry
Cage awed by Black Hills
Star Wars filmed at Tikal
Review of Four Sheets to the Wind
Subtitles in Four Sheets
Westerman and sidekick Costner
Wes Studi in German
Dakota actor dies
Christmas skips stereotypes
Indian killed while movie filmed
Lacrosse in The Only Good Indian
How bad is Pathfinder?
Disney's racism against Indians
Dances with Wolves, the novels
Dances with Wolves sequel
Four Sheets on DVD
Natasha Kaye Johnson, grand marshal
How Hamilton made Turquoise Rose
Creepshow 2 features vengeful Indian
She's hot and she's dead
Imprint wins award
Filmmaker touts Navajo movies
South Dakotans like Imprint
Navajo grandma becomes actress
Great film in the making?
Afraid to admit they're Native
Kickapoos honor Studi
Oscar for Native movie?
Hungry for Turquoise Rose
Moccasin Flats: the movie
The Only Good Indian team
Filming The Only Good Indian
Scene from Cowboy & Indians
Four Sheets to the Wind trailer
Turquoise Rose hits Gallup
Indians in The Simpsons
Skinwalkers the movie
Ten Canoes is tough going
Aborigine co-directed Ten Canoes
The Canary Effect trailer
More on Imprint the movie
It's Turquoise time
Debate over Q'orianka the Hawaiian
Zia the hot spot
Four Sheets on the move
Ten Canoes flawed
Pocahontas the Hawaiian princess
WaPo reviews Ten Canoes
Chief features angry Indian
Preview of Hiawatha Diary
On the Lot nixes Arapaho
California Indian trailer
NY Times reviews Ten Canoes
Comment on Imprint
CSA: Confederate States of America
Reviews of Now & Forever
The Fountain revisited
The Native Keanu Reaves
Was Rambo part Indian?
Sylvester Stallone in tan make-up
Revisiting Dances
How Farmer handles roles
Summing up The Fast Runner
Variety's review of Imprint
Preview of Imprint
What happened to Four Sheets?
Peter Pan: "Voy a matar Indios"
Tantoo drinks and talks
Still dancing with wolves?
Native films and videos online
Cody Lightning talks
Yup'ik girl in first feature
Teaching about Peter Pan
No harm in Peter Pan?
Maya mythology in The Fountain
Dragging dead dad
Native left out of Platoon
The Legend of Secret Pass
The Fountain: Conquering age and Indians
Why Indians like The Searchers
F Troop: the movie?
Capote inspired by Indian
The quintessential Western?
Tommy Lee Jones: Native at heart?
Ten Canoes
Skins: the toughest Indian movie in the world?
Christmas in the Clouds: Screwball Native comedy has hit potential—and a problem
Robinson Crusoe and Friday
Indiana Jones and the stereotypes of doom
All about Adam Beach
Tonto and the "good Indian"
"Marriage or bust" for Disney's women
Indian Comics Irregular

More Native movie information
Index of Native American Movie Resources on the Internet
Ethnic Studies Database: Native American Movies and Documentaries (includes directors and actors)
Native Americans in the Movies: A Bibliography of Materials in the UC Berkeley Library
Films of the American Indian Film Institute 1975-2000
Creative Spirit film competition
First Americans in the Arts
Western films

Related links
TV shows featuring Indians
Native videos and cartoons
Comic books featuring Indians
The best Indian books

Readers respond
"Rob, you do not know how hard the film industry fought against what they called 'quotas'."

---
* More opinions *
| | | |
| --- | --- | --- |
| | . . . | |
---
Home | Contents | Photos | News | Reviews | Store | Forum | ICI | Educators | Fans | Contests | Help | FAQ | Info
All material © copyright its original owners, except where noted.
Original text and pictures © copyright 2007 by Robert Schmidt.
Copyrighted material is posted under the Fair Use provision of the Copyright Act,
which allows copying for nonprofit educational uses including criticism and commentary.
Comments sent to the publisher become the property of Blue Corn Comics
and may be used in other postings without permission.