Home | Contents | Photos | News | Reviews | Store | Forum | ICI | Educators | Fans | Contests | Help | FAQ | Info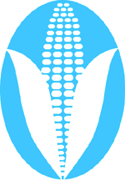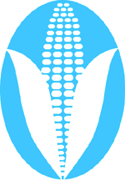 Indian Comics Irregular
---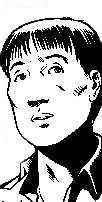 For more information on Indians, comics, and Indians in comics, subscribe to our free e-mail newsletter, Indian Comics Irregular. Learn what's happening at the intersection of pop culture and Indian country. Includes news, reviews, and the latest from Blue Corn Comics.
Published 1-2 times a month. Average length is 500 words, or a couple of screens' worth. We keep it brief because we know you're busy.
Bonus
Sign up now and get a FREE copy of Rob's PowerPoint presentation, "A History of Natives in Comics."
Sign up a friend also (and alert Rob about it) and get another FREE PowerPoint presentation, "Hercules vs. Coyote: Native and American Comics."
(Both files available via download. Instructions for how to download files may take several days.)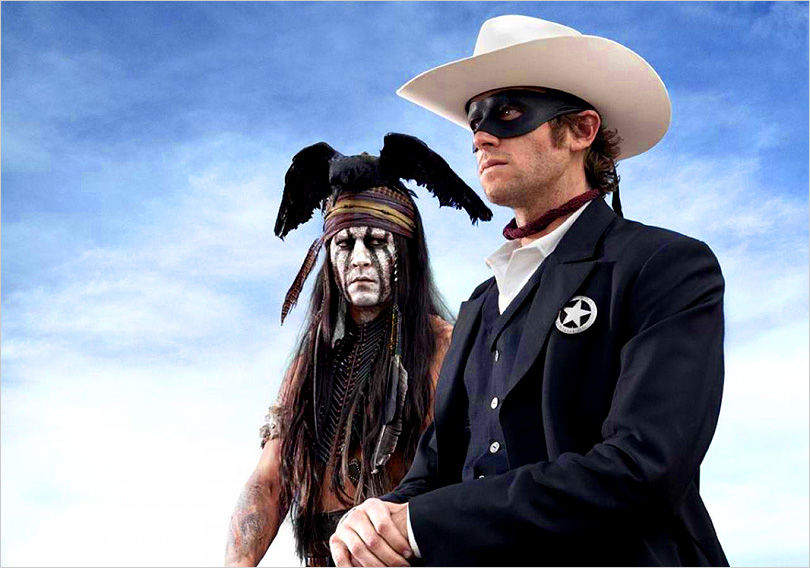 What you've missed so far
213: Romney: 47% Are Moochers
212: GOP Convention Ignores Indians
211: Selling the Sacred Pe' Sla Site
210: Warren and Depp, Wannabes
209: Americans Occupy Turtle Island
208: Urban Outfitters' Fashion Failure
207: Cowboys, Indians, and Aliens
206: Irish Showband and Callaloo Too
205: US Announces "Geronimo-E KIA"
204: Native Population Holds Steady
203: Frybread Queen a Tasty Treat
202: Fischer's Pro-Genocide Column
201: Hate Speech Leads to Hate Acts
200: From Sex Objects to Victims
199: Headdresses for Heritage Month
198: Columbus Sinks, Comics Soar
197: Movies Hire Alaska Natives
196: Cowboys 'n' Terrorists in NYC
195: Seeking Minorities at Comic-Con
194: White Actors in Asian Airbender
193: Arizona Targets Latinos, Indians
192: Cameron Embraces Activism
191: Indigenous Themes in Avatar
190: New Moon Shines on Wolf Pack
189: A Month of Native-Themed Trips
188: The New Age Death Lodge
187: No Gold for National Treasure 2
186: BBs, Basterds, and Boo-Boos
185: Using Indians for Fun and Profit
184: From Massasoit to Geronimo
183: We Shall Remain a Success
182: White Men Love Their Mascots
181: Rolling the Dice with Cashing In
180: A Spoonful of Sugar in Dr. Quinn
179: Indians at Obama's Inauguration
178: Dressing Up for Turkey Day
177: Robinson Crusoe and Twilight
176: (Mis)casting Depp as Tonto
175: Mile Post 398 Is a Milestone
174: Frozen River and The Exiles
173: (Northern) Natives Do the Bard
172: Redskin Magazine Sells Out
171: Crystal Skulls and Stereotypes
170: Fun for All at the FAITA Awards
169: The State of the Native Arts
168: The Biggest Stories of 2007
167: Indians Take Tinseltown
166: Comanches, Kids, and Kuzco
165: More of the Last of the Mohicans
164: Reflecting at the Montclair
163: Graham Greene, Shakespearean
162: SCALPED and the Savage Trend
161: Native Comics from Up North
160: Sex, Scheming, and Survival
159: CSI: Miami Butchers Indians
158: Indigenous Movies on the Move
157: The (Native) Play's the Thing
156: Bury the Truth in Wounded Knee
155: From the Eiteljorg to Ecuador
154: Pathfinder Loses Its Way
153: Critics Pounce on Prey
152: Gun, Brave, and The Warchiefs
151: All About Indians in Comics
150: Magic, Murder, and Mayhem
149: The Death-Dealing Maya
148: Gibson's Buckets of Blood
147: Beach Buzz Raises Flags
146: Tantalizing TV Tidbits
145: Journals Follows Fast Runner
144: Mad Mel's Upcoming Apocalypto
143: Slam Dunk and Strike Out
142: COMANCHE MOON Rises to Top
141: Reality Bites Native Actors
140: Comics Good for Your Health
139: Black Cloud Has Silver Linings
138: Spear's Point Is Obvious
137: Casino Shark on Veronica Mars
136: New World, Old Myth
135: Media Creates Misperceptions
134: Captain America, Indian Hero
133: Johnston's Better Is Best of 2005
132: Rascally Rabbit and Bear Paws
131: A Christmas Full of Cheer
130: A Fine NORTHWEST PASSAGE
129: Graphic Nonfiction: Sitting Bull
128: Teaching Through Time Travel
127: Gaming Clichés in Pulp Fiction
126: Into the Archetypal West
125: PEACE PARTY vs. Toxic Waste
124: Indians and Comics vs. Progress
123: Red Lake Tragedy: Culture Kills
122: Stereotypes Are MIA at the NMAI
121: The Feel-Good National Museum
120: The Worst Native Problem
119: The Best (Only) Native Character
118: Rockin' with Haida Manga
117: Rolling in CLOVERLEAF
116: Filmmakers and "the Other"
115: "Tobias" and Little Ms. Moffett
114: Hillerman Movies Miss the Mark
113: The Wonder of Wonderfalls
112: Smallville's Human Sacrifice
111: No Natives Found in TV Study
110: Hidalgo the Horse Hoax
109: Sex Sells in WILDE KNIGHT
108: The OutKast Outrage
107: Koda the Didactic Warrior
106: Dreamkeeper Keeps the Faith
105: Pop Icons Don't Include Indians
104: Best and Worst Strips of 2003
103: Voodoo Villain Hurts The Missing
102: A Bearable Brother Bear
101: Star Trek Voyager: Chakotay
100: The Terminator vs. the Tribes
99: Our Super Friend Apache Chief
98: Fun 'n' Son in SPIRIT & IMAGE
97: South Park: "Red Man's Greed"
96: The Lone Ranger, WB-Style
95: INDIAN SUMMER or Bummer?
94: On the Fly with Screaming Eagle
93: Aztecs Rule in Gate of Worlds
92: Mauldin's Antiwar Indian Willie
91: Sterling Supports Sovereignty
90: Smallville's Super-Indians
89: SKINWALKER Defies Taboos
88: Leaphorn and Chee Do Public TV
87: Redeye, For Better or For Worse
86: Skins: Clichés or Reality?
85: Hippos, Pirates, and Indians
84: More Loony Native 'Toons
83: The Fast Runner Wins the Race
82: "Reading Red," Seeing Red
81: Windtalkers: No Guts, No Glory
80: Spirit and the Noble Savage
79: Conan's Cousin ARAK
78: Minorities at the Oscars
77: The Indian-Oz Connection
76: The 411 on Natives in 9-11
75: Thunderbird the Shaman
74: Of Martial Arts and Mothman
73: Bizarro and Boffo Cartoons
72: Spider-Man Meets Spider People
71: "True Path," False Piety
70: "The Indians in the Lobby"
69: Imagine Multicultural Comics
68: Memo to Hollywood: Get Real
67: Howling over Wolf Lake
66: Spitting on Native Warriors?
65: Terrorism: US Against "Them"
64: Giving Up PEACE ON EARTH
63: Superman vs. the Mexica
62: Adolf Hitler: A True American
61: The Princess and the Peabrains
60: "I Wouldn't Want to Marry One"
59: Mark Twain, Indian Hater
58: The Frito Bandito Lives!
57: Unfunny Sunday Funnies
56: Comic Books, R.I.P.?
55: Why Spawn Isn't Black
54: Fill-in-the-Blank Heroes
53: Suicide Is Painful (to Admit)
52: The Amazing Amazon Boy
51: X-Men: All-New or Same-Old?
50: McFarlane Does the Wild Things
49: Stan the Man Bites the Bullet
48: New Groove Plays New Tune
47: What Makes Great Literature
46: Media Violence Then and Now
45: Ten Little Pilgirms and Indians
44: Japanese vs. American Comics
43: Apaches on the Warpath
42: Scouting Tim Truman's SCOUT
41: Wonder Woman, Cultural Icon?
40: Christian Indian Comics Online
39: Time to Talk'um Tonto
38: Superdoings South of the Border
37: Racism Persists on TV
36: The Patriot Games
35: "Cherokee Hair Tampons"
34: SNL Spoofs Indians Well
33: Plain Speaking About Plainsman
32: Wingfooting It with Wyatt
31: Natives Sing It Their Way
30: Conquest Rules, X-Files Drools
29: Howard Stern, Son of a Beach
28: Road to El Dorado: Fool's Gold
27: From Tonto to Turok: Not Far
26: Why So Many Cheyenne?
25: Pocahontas II: Flawed Again
24: Natives in the (Comics) News
23: Bulls Won with an Indian Assist
22: Hysteria over Histeria
21: TOTEMS Misuses Native Belief
20: SAGUARRIOR Pins Villainy
19: Pokémon: American Nightmare
18: What the Surgeon General Found
17: Pointing Fingers at Violence
16: Media Images Harm Children
15: B.C. Uses Tired, Old Stereotypes
14: Ojibwe Heroes Don't Wear Capes
13: A Boy and His Mammoth
12: ARSENAL Takes Aim at Navajo
11: Stereotypes: Phantom Menace
10: Powerful Images at the Autry
9: Native Americans 1, NFL 0
8: Cartoons Improve on Minorities
7: Indians Suffer Worst Violence
6: First Americans Receive Awards
5: Heather Locklear Revealed
4: Amerindian Books Reviewed
3: Minorities Missing from TV
2: The Truth About Thanksgiving
1: Animaniacs Stereotypes Indians

Related links
Newspaper Rock: where Native America meets pop culture
What people are saying about ICI and Blue Corn Comics
What people are saying about PEACE PARTY

---
* More opinions *
| | | |
| --- | --- | --- |
| | . . . | |
---
Home | Contents | Photos | News | Reviews | Store | Forum | ICI | Educators | Fans | Contests | Help | FAQ | Info
All material © copyright its original owners, except where noted.
Original text and pictures © copyright 2007 by Robert Schmidt.
Copyrighted material is posted under the Fair Use provision of the Copyright Act,
which allows copying for nonprofit educational uses including criticism and commentary.
Comments sent to the publisher become the property of Blue Corn Comics
and may be used in other postings without permission.