Home | Contents | Photos | News | Reviews | Store | Forum | ICI | Educators | Fans | Contests | Help | FAQ | Info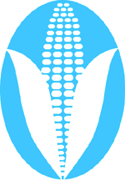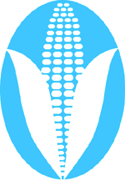 Reviews and Press Coverage
---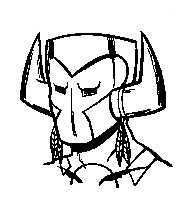 PEACE PARTY is a true original—Steve Bates, retail manager, Bookery Fantasy (5/21/99)
"PEACE PARTY [has] as much potential as any small-press book out there, and more going for it than most of the 'mainstream' comics"—Steve Bates, retail manager, Bookery Fantasy (12/2/99)
*****
More reviews, articles, and professional opinions:
Comics news
Diamond Dialogue (July 1999)—"Similar to Kurt Busiek's Astro City"
Comic Retailers Forum (July 1999)—"Action-oriented and humorous, but with a serious subtext"
Comic Shop News 629 (7/14/99)—"Strong comic book storytelling and solid artwork"
Amazing Montage (July 1999)—"Legend, political commentary, and fast-moving action scenes"
About.com (7/7/99)—"[One] of the best sites for non-white comic characters"
The Comic Scene (7/24/99)—"Overall Grade: A-"
Paul Chadwick, writer/artist (8/16/99)—"Very substantial; more content than almost any comic out there"
Minorities in Comics (8/29/99)—"[Schmidt] knows how to write a comic"
A. David Lewis, writer/scholar (12/23/00)—"Peace Party is doing things, folks"
Suspended Animation (2000)
Bandwidth (August 2001)—"Full of action, comedy, and social issues, Peace Party is a great comic series"
Race and Other Sports: A Rant by Vaughn Adams (5/15/02)
Comic-Con.org (11/30/07)—"Schmidt believes he's filling a void in today's comics ... but will comic fans agree?"

Mainstream news
Los Angeles Times (Westside Weekly section, 7/11/99)—"Writer creates new kind of comic book"
Colorado Springs Gazette (7/14/99)—"The first issue tells a witty, action-packed tale"
Gannett News Service (11/11/99)—"One man's solution to media violence"
San Antonio Current (12/30/99-1/5/00)—"Intelligent, poignant, and a much needed comic for the times"
Environmental Directions Radio Series (Summer 2000)
Occidental Magazine (Spring 2001)—Solving problems "with intelligence, cleverness, and humor"
Annmarie Sauer, writer/translator (4/16/01)—"Intelligent and thought-provoking, enjoyable and educational"
The Standard (2001)—"These Indians are highly articulate and witty, not the usual clichι"
GSB Chicago (Winter 2002)—"Blue Corn Comics named top antiviolence Web site"

Native American news
Aboriginal Voices (Oct./Nov. 1999)—"Relays positive messages about peace and non-violence"
Oklahoma Indian Times (Sept. 1999)—"PEACE PARTY debuts to acclaim"
OCB Tracker (Aug./Sep. 1999)
UNITY News (Sept. 1999)—"The newest thing to hit the comic book shelves"
Indian Human Resource Center, Inc. (Oct. 1999)
K103 Mohawk Radio (1/27/00)—"I think this is just an excellent idea"
Fond du Lac Follies (2/2/00)—"3.5 moccasins"
Indian Country Today (5/24/00)—"American Indian comic book wins award"
Turtle Tracks (6/10/00)—"Peace Party is a work of love"
Canku Ota (7/1/00)—"A refreshing and unique view of modern life among Native youth"
Navajo-Hopi Observer (1/24/01)—"Peace Party teaches cultural awareness"
Drumbeat (March 2001)—"Schmidt...devotes his website to debunking Indian stereotypes"
WMPG 96 radio, Portland, ME (4/2/01)—"The comic books are incredible"
Native American Studies 211 (December 2001)—"I learned more from the comics than I have [from] books"
Pequot Times (May 2002)—"May be the first to display sensitivity to Native feelings and culture"
Native America Calling (5/13/02)—Native Heroes Month
FM 96.1 radio, Vancouver, BC (5/25/02)
AOL chat on PEACE PARTY (5/29/02)—"Comics are a great source of information"
Potawatomi Traveling Times (6/15/02)—"Organizations such as Blue Corn Comics...deserve recognition and support"
National Native News (9/11/02)
NativeVue.org (1/15/07)—Rob Schmidt's Super Mission

Related links
Press releases
The fans speak
Educators speak
Retailers speak

Readers respond
"Nice try...makes for good revisionist history, but life is a football game, and we got the trophy!"
PEACE PARTY #2 is "a relict of the last days of the 'politically correct'...."

---
* More opinions *
| | | |
| --- | --- | --- |
| | . . . | |
---
Home | Contents | Photos | News | Reviews | Store | Forum | ICI | Educators | Fans | Contests | Help | FAQ | Info
All material © copyright its original owners, except where noted.
Original text and pictures © copyright 2007 by Robert Schmidt.
Copyrighted material is posted under the Fair Use provision of the Copyright Act,
which allows copying for nonprofit educational uses including criticism and commentary.
Comments sent to the publisher become the property of Blue Corn Comics
and may be used in other postings without permission.