Home | Contents | Photos | News | Reviews | Store | Forum | ICI | Educators | Fans | Contests | Help | FAQ | Info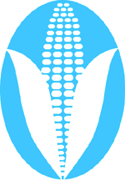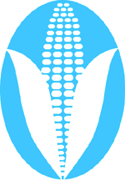 My Take on Black Cloud
(7/20/06)
---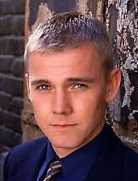 A followup to my Indian Comics Irregular essay Black Cloud Has Silver Linings and my Newspaper Rock entry Dueling Views on Black Cloud:
I'd say Black Cloud isn't as good as the glowing praise, but isn't as bad as the critical pans. Here's how I see it:
The good:
Understated performances by Natives Julie Jones, Nathaniel Arcand, Russell Means, Branscombe Richard, and Saginaw Grant as well as non-Natives Peter Green and Tim McGraw.
A rare look at everyday life on the rez: a chapter house, tribal housing, a gym, a pool hall, a rodeo.
The recognition of past injustices against Indians and how they linger in the collective cultural memory.
The message to be true to yourself, take responsibility for your actions, and fight for what you want.
The average:
The scenery: generally nice, but too much use of Monument Valley and Canyon de Chelly (they're actually about 70 miles apart, not next door to each other).
The performances by stars Eddie Spears and Rick Schroder.
The vision quest that helps Black Cloud come to terms with his feelings.
The predictable boxing finish.
The bad:
The name "Black Cloud," which isn't Navajo and which represents his character in an obvious way.
Black Cloud's initial memories, which show Plains-style powwow dancers performing in a firelit grotto.
The white housing official who comes on to Black Cloud's girlfriend Sammie and apparently has sex with another girl in his office.
The suggestion that Indians—most of the minor characters, anyway—are interested only in sex, booze, and partying.
The sometimes heavyhanded storytelling and symbolism: Not only is Black Cloud as wild as a stallion, he rides a wild stallion to prove it.
The ugly:
Black Cloud's over-the-top rage. He hates white people because he thinks he's a "pure" Navajo, but when he finds out he's 1/32 white, he starts hating himself. The shift in character is unbelievable, especially since most Indians have some white "blood" in their background. I doubt any Indians would sink into despair upon finding 1/32 of a skeleton in their closets.
Despite these criticisms, I enjoyed the movie enough to keep watching. I'd recommend it for fans of Native-themed films. Rob's rating: 7.0 of 10.

More dueling views
An exchange with correspondent Carole:

>> you're too kind here, rob. i'd give "black cloud" a 4 rating. here's why—the dialogue made me wince and there were enough stereotypes to offend everybody: the angry young native; fat, lecherous bigot; vicious redneck. yes, i would agree that there were several high points—mostly the acting by russell means and nathaniel arcand, but they weren't onscreen enough to offset eddie spear's scene chewing overacting and rick schroder's sophmoric script. <<

I don't necessarily rate a film low because of its stereotypes. Sometimes I can enjoy a film viscerally while noting the stereotypes intellectually.

Almost every Native-themed film by non-Indians has some stereotypes, yet I rarely rate such films lower than a 6.0 or a 7.0. Often they accomplish something artistically despite the stereotypes.

Related links
The best Indian movies

---
* More opinions *
| | | |
| --- | --- | --- |
| | . . . | |
---
Home | Contents | Photos | News | Reviews | Store | Forum | ICI | Educators | Fans | Contests | Help | FAQ | Info
All material © copyright its original owners, except where noted.
Original text and pictures © copyright 2007 by Robert Schmidt.
Copyrighted material is posted under the Fair Use provision of the Copyright Act,
which allows copying for nonprofit educational uses including criticism and commentary.
Comments sent to the publisher become the property of Blue Corn Comics
and may be used in other postings without permission.