Home | Contents | Photos | News | Reviews | Store | Forum | ICI | Educators | Fans | Contests | Help | FAQ | Info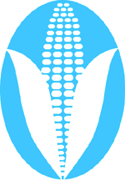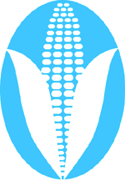 How You Can Help
---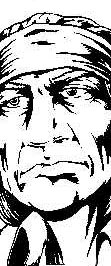 If you came to this page looking for help, you probably want to go to our For More Information page. This Help page is dedicated to the ways you can help spread Blue Corn Comics's multicultural message.
Things you can do—easily!

Messages
Forward my Native-themed messages to anyone who might be interested. You don't need to ask me first. Just do it.

Inquiries—vendors
Ask your local comic book shop, Indian arts and crafts shop, trading post, museum shop, or powwow vendor if they've heard of PEACE PARTY. Mention that you read about it in Indian Country Today—which you have if you clicked this link. It doesn't matter what their answer is—whether they've heard of it or not—because you're planting seeds of awareness.

Inquiries—distributors
An especially good way to help is by asking distributors if they carry PEACE PARTY. It's so important we've set up a special page for it. All you have to do is send an e-mail or call a toll-free number. If you do and a distributor responds positively, you'll win a prize.

Handouts
Give retailers, educators, and others a handout to remember PEACE PARTY by. You can print pages from this website (click here for suggestions) or contact us and we'll send you materials. Handouts are also appropriate if you're attending an event (conference, powwow, fair, concert, etc.) and distributing materials at a booth or table.

Links
Add a link somewhere on your website to this site. People come to this site from the strangest places almost every day. Even if people don't use your link, search engines examine sites to see which sites they link to. The more sites that link to this site, the higher its rankings will be.

Critiques
Everyone loves to criticize, so send us a critique of this site's pages. Tell us how you think we can get more people to visit BlueCornComics.com and order PEACE PARTY. Good places to start include our Customer, Educator, Contest, and Retailer pages.
More things you can do

Artists and writers
If you're a Native American writer or artist, talk to us about contributing creatively to PEACE PARTY. We're always looking for talented people to increase our multicultural scope.

Interns
If you're a college or high school student, talk to us about working as an intern. We can't pay you much, if anything, but you'll get plenty of work experience and credit, plus lots of free comics.

Advisors
If you're a Native American expert, especially on the Pueblo tribes, talk to us about joining our advisory board. Make this the best comic ever so we can return 10% of the profits to Native communities.

Printers and publishers
If you 're a Native-owned company in the graphics, printing, or publishing trade, talk to us about producing PEACE PARTY. We want to direct our business to Native enterprises.

Native-themed businesses
If you 're a Native-themed business that sells to youth (clothes, CDs, books, etc.), talk to us about bundling our products together, cross-promoting them in a media blitz, or advertising in PEACE PARTY. You won't find a better way to reach your target audience.

Youth-market entrepreneurs
If you're an entrepreneur in a youth-related market, talk to us about creating PEACE PARTY t-shirts, trading cards, action figures, video games, and other spinoffs. The possibilities are unlimited.

Product distributors
If you're a product distributor, talk to us about selling PEACE PARTY in nontraditional venues, such as powwows, trading posts, and New Age stores. Let's make a deal that helps us both.

Foreign representatives
If you're a foreign publishing representative, talk to us about distributing PEACE PARTY overseas. People in Britain, Germany, and elsewhere are fascinated by the Native American story.

Educators
If you're an educator, talk to us about using PEACE PARTY in schools. How better to teach reading to kids who don't like books, or a multicultural perspective to kids who think Indians have vanished?

Language preservationists
If you're an Indian tribe or organization dedicated to preserving your cultural heritage, talk to us about producing comics in your language. Create local printing and publishing jobs while reinforcing your way of thought.

Nonprofit organizations
If you're any organization that promotes the arts, education, or culture of Indians, talk to us about sponsoring PEACE PARTY. Spread your message and ours with complementary fundraising and marketing efforts.

Business partners
If you're a successful capitalist, talk to us about investing in Blue Corn Comics. With our business and marketing plans plus sound financial backing, we can take the world by storm.

If we left anybody out, talk to us anyway. We promise to listen.
For more information or to offer assistance, contact the publisher.
---
* More opinions *
| | | |
| --- | --- | --- |
| | . . . | |
---
Home | Contents | Photos | News | Reviews | Store | Forum | ICI | Educators | Fans | Contests | Help | FAQ | Info
All material © copyright its original owners, except where noted.
Original text and pictures © copyright 2007 by Robert Schmidt.
Copyrighted material is posted under the Fair Use provision of the Copyright Act,
which allows copying for nonprofit educational uses including criticism and commentary.
Comments sent to the publisher become the property of Blue Corn Comics
and may be used in other postings without permission.