Home | Contents | Photos | News | Reviews | Store | Forum | ICI | Educators | Fans | Contests | Help | FAQ | Info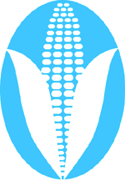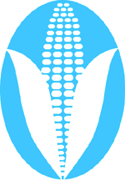 TV Shows Featuring Indians
Compiled by Todd Tamanend Clark and Rob Schmidt
(10/10/00)
---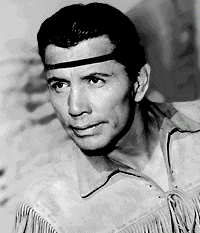 The following is a list of episodic television shows with significant Native American roles or themes.
American


Canadian

Super Shamou
North of 60
Nunavut
The Rez
Mythquest
Moccasin Flats
Raven Tales
Mixed Blessings
Cashing In
Arbor Live

early 1990s
1992
1995
1996
2002-2003
2003-
2004-
2007-
2008-
2009-

For TV movies, mini-series, and specials, see The Best Indian Movies. For Native documentaries and news reports on TV, see Native Documentaries and News.
Please note that some of these media productions may contain stereotypes, cultural inaccuracies, or other content that we don't necessarily approve of, but are compiled here as popular culture art forms for research purposes.
Diversity lacking in television
Why are there so few TV shows—none, basically—starring Native people and their culture? Studies keep documenting and explaining the problem (see below) and studio executives keep ignoring it. When will things ever change?
Track record of the Hollywood 11
Obama on TV's whiteness
Summer Glau, Cherokee?
Native careers in entertainment
Diversity at the Red Nation Film Festival
TV series starring Indians
Maree Cheatham in Cold Case
Mitch Longley in Shark
AIFTV tackles CSI: Miami
2007 Diversity Report Card
Native roles decreased in 2006
One Native on TV
Looking for Native actors
TV minorities = sidekicks
Networks get an "F"
Must-see TV
They're dead or they're strange
Teens learn from TV
Tonto taught us
The new TV season
Diverse Voices: American Indians Want Place At Table
Report: Network TV Reflects More Diversity
Study: Only one Native American on television
Wanted: More Natives on TV: Man wants support in getting Indian programming
Study: TV Progress Toward Diversity Is Scant
Coalition Laments the Invisibility of Asians, Native Americans on TV
Minority Coalition: CBS Scores Lowest Grade for TV Network Diversity
UCLA Study: TV Lacks Diversity in Characters
Children Now Study: Network TV Lacking Diversity
Kid Shows Promote Diversity, Adult Shows Don't
Networks Graded Poorly by Coalition of Minority Groups

TV Indians in the Stereotype of the Month contest
Whopper commercial mocks Natives
Whites rule in Kahlua's world
Kuzco expects god to bow to him in Emperor's New School
Kid Nation: Wise Pueblo Indians live in teepees in wilderness
Zack and Cody dress as Plains Indians for Boston Tea Party
Anti-gaming ad shows red stain spreading across the country
CSI Miami: Victims are scalped, stabbed in eye by Indians
Capitol One ad shows primitive natives about to boil tourists
"Zagar" ads show Indian sacrificing animals, shooting people
Veronica Mars: Indian with shady past owns several casinos
Numb3rs: European skull threatens Indian land, casino rights
Drawn Together: Indians convert burial ground into casino
"Lakota Way" remedy ad uses non-Natives in headdresses
Survivor Guatemala contestants don feathers, "war paint"
Dobbs: Mascot ruling is an "Orwellian exercise," "idiotic"
Pocahontas promo: "Paint your face/Pitch your tee pee"
Into the West depicts Indians as noble, spiritual victims
Leno names gay Indians "Skipping Bull," "Shopping Bear"
British TV joke: Native aroused by Crazy Horse dancers
Smallville Indian attempts sacrifice in sacred burial ground
TV film shows Eastern Cherokees in tipis, hunting buffalo
Gilmore Girls: "What the hell are the Eskimos thinking?"
Pretty young "shaman" morphs into a wolf on Charmed
Chief Homer Simpson gives Sacagawea to Lewis and Clark
OutKast dances in fringed, feathered outfits at Grammys
Joan's dad thinks Indians will flay his skin, then run casino
Award show: "Hopi chief" talks about feminine hygiene
Wireless TV commercial shows Indian attack on US Army
TV judge tells Native to bury hatchet or smoke peace pipe
South Park: Indians are "cold-hearted," "greedy," "evil"
Gangsters "swarm" Maine Indian casino in Dead Zone
Lone Ranger features "forbidden love," Indian kung fu
Mr. Sterling: Indian senator smokes peyote in his office
Raymond's mother called "Sitting Bull" for stubbornness
O'Brien: Native astronaut sent to convert Mir to casino
Indian "skinwalker" babe turns into wolf on Smallville
Sopranos episode features Indian and Italian stereotypes
Baby seal ad implies the Inuit aren't in tune with nature
Vanilla Coke commercial impugns Eskimos' sexuality
Meet the Marks show: whites in regalia dance, chant
Belgian soup TV ad shows Plains Indians with lip plates
BBC: Yanomami are "the meanest people on the planet"
NBC Dateline: American justice is the only valid justice
West Wing shows Native leader acting like a stoic chief
TV show's Native predicts his wife will "tom-tom" his butt
All My Children uses a sage ceremony to scare away spirits
Howard Stern mocks Indians in Son of the Beach spoof

Other commentaries on TV shows
Cabeza de Vaca in Terminator
Modoc War in Terminator
Review of Whopper commercial
Whopper commercial mocks Natives
NMAI in Ugly Betty
Review of Evil...and His Brother Ziggy
Graham Greene in Slings and Arrows
Indians in Mad Men
Evo Morales on The Daily Show
Upcoming Life on the rez
Poospatuck in Ugly Betty
Peanuts' Thanksgiving propaganda
Taylor Lautner in My Own Worst Enemy
August Schellenberg in Grey's Anatomy
Westbridge in Old Christine
Gary Farmer in Easy Money
Cashing In on Canadian TV
Sherman Alexie on Colbert Report
Indians in Old Christine
Indians in King of the Hill
Makeover house needs makeover
Indian in Upstairs, Downstairs
Seeking stuttering Sammy
Spirit in G.I. Joe
Crusoe and cannibals on TV
Captain Planet's Native sidekick
Ken Burns and Indians, again
A marshal walks into an Indian bar...
Seinfeld does Indians
LaDuke on Colbert Report
Looking for Native "losers"
Archie Bunker on Indians
Yazzies vs. Navajo utility
Message to aliens: Conquer us
Apache Chief in Harvey Birdman
Tribal Quest the reality show
Hualapai on Good Morning America
Dr. Quinn on the rez
Burial ground in Diff'rent Strokes
Native werewolves in X-Files
Morongo hosts Steve Spitz
Indians in Astro Boy
Iron Eyes in Knight Rider
Nathaniel Arcand in Heartland
Raymond loves Indians
Mr. Spock the half-breed
The professor and the Redskins
Huacas in The Emperor's New School
The Emperor's new sacrilege
Inca airplanes in Journeyman
Kid Nation meets Indians
First American Indian TV series?
NAMMYs on national TV
Diné on three TV shows
Emperor teaches trite lessons
Native shoes on Saturday Night Live
Perry can't find famous Indian
Native cop is nothing special
Lucy and Indians on video
Best Buy commercial
Tak on Nickelodeon
Tragedies out, comedies in
Who Wants to Be a Millionaire visits Cherokee
Lucy loves Indians
Dave Chappelle on Indians
Indian ad inspires donation
Muppet Babies say "how"
Yup'ik scores on Deal or No Deal
Tyra interviews Baker twins
Leno on Indian trackers
Irene Bedard on Tyra
Native Men in Trees
Tanya hates on Tyra
Tyra Banks on self-hatred
No. 1 of The 4400
Land of the Lost remake?
More fun with Gophers
Another Oprah screw-up
A Sesame Street lesson
Indians as rodent pests
Sopranos sing about Indians
War at Home report
PEACE PARTY showcased in The War at Home
Progressive Five-0
Hawaii Five-0 and Indians
Indians in Family Guy
Indians in The Simpsons
All about Adam Beach
Indians in The Time Tunnel
The Indian-Star Trek connection
Wonderfalls: "Totem Mole"
The best (only) Native character
Star Trek Voyager: Chakotay
Skinwalkers: Leaphorn and Chee do public TV
Tonto and the "good Indian"
Saturday Night Live spoofs Indians well
More on Histeria's conservative bent
Hilarity, Histeria, and Huck Finn
Indian Comics Irregular

Related links
Native videos and cartoons
The best Indian movies
The best Indian books
Comic books featuring Indians

Readers respond
"Adam Beach only is the latest Native to have a starring role on an American network TV show."

---
* More opinions *
| | | |
| --- | --- | --- |
| | . . . | |
---
Home | Contents | Photos | News | Reviews | Store | Forum | ICI | Educators | Fans | Contests | Help | FAQ | Info
All material © copyright its original owners, except where noted.
Original text and pictures © copyright 2007 by Robert Schmidt.
Copyrighted material is posted under the Fair Use provision of the Copyright Act,
which allows copying for nonprofit educational uses including criticism and commentary.
Comments sent to the publisher become the property of Blue Corn Comics
and may be used in other postings without permission.