Home | Contents | Photos | News | Reviews | Store | Forum | ICI | Educators | Fans | Contests | Help | FAQ | Info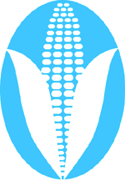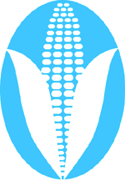 The Indian-Star Trek Connection
(8/22/06)
---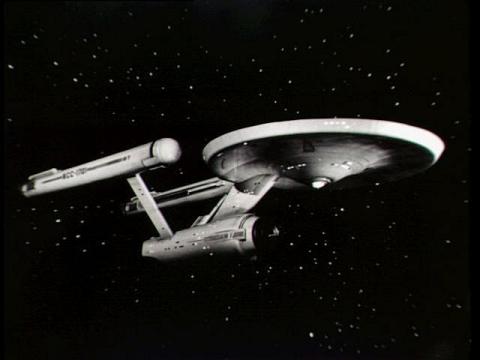 In a TV series founded on an optimistic multicultural philosophy—infinite diversity in infinite combinations—you'd expect Indians to be included. And indeed Star Trek has included Native people occasionally. Let's take a look:
The original Star Trek series had an episode titled The Paradise Syndrome (original title, The Paleface). In it, Kirk was stranded with amnesia in a pseudo-Indian village. Because he appeared "magically," the natives assumed he was a god.
On the plus side, the village was peaceful and orderly, far from the "savage" stereotype. The "Indians" were refreshingly human, with the skeptical Salish questioning Kirk's divinity. On the minus side, Kirk came up with solutions like a proverbial Great White Father. He "invented" such things as irrigation and lamps, which real Native people invented on their own.
A special demerit for Spock's comment that the "Indians" looked like a mix of "Navajo, Mohican, and Delaware." They didn't look anything like that and a woodland/desert hybrid seems unlikely. What they really look like is the usual mix of "exotic" Latino, Italian, and Greek actors.
But the connections go far beyond this episode. Some examples:
Gene Roddenberry's originally conceived Star Trek as a "Wagon Train to the Stars." That means outer space = Indian territory.
Several of the original Trek episodes can be read as takeoffs on Manifest Destiny, with Kirk bringing civilization to savage races by overthrowing their "primitive" cultures.
Berkeley linguist Marc Okrand based the Klingon language he created on his 1977 dissertation on Mutsun Indian grammar.
Singer/songwriter Arigon Starr (Kickapoo) has recorded a song called "Edith Keeler Must Die" on her "Backflip" album.
A couple of Star Trek novels have suggested Capt. Kirk has Cherokee ancestors.
The animated Trek series had an episode titled How Sharper Than a Serpent's Tooth. In it, the Enterprise encounters an alien vessel that changes into the feathered serpent Kukulkan of ancient Mayan-Aztec legend. Kukulkan transports Kirk, Scott, McCoy, and Ensign Walking Bear (Cherokee) to his ship to solve an enigmatic puzzle in an ancient Earth-like city.
Ensign William Bearclaw was a prominent crewman in DC's STAR TREK comic book. He was notable for being prejudiced and antagonistic—unusual traits for a fictional Indian. One fan called Bearclaw "the first character in Star Trek with real character flaws."
In The Next Generation episode Journey's End, the Enterprise must remove Indian colonists from planet Dorvan V, where they've settled to escape cultural assimilation on Earth.
As noted in ICI #101, Chakotay is an unspecified type of Native American in the Voyager series. Startrek.com says "Chakotay's people, tracing their lineage back past Mayans to the Rubber Tree People of Central America, resisted the intrusion of more technological societies until the development of warp drive in the 21st century allowed them to leave Earth and find their own home for good." This home may have been Dorvan V.
One could argue that Spock is one of the great multicultural characters of popular culture. Like an Indian in a Western, he plays the outsider who offers an alien perspective on human culture. That's exactly what multiculturalism is all about. (For more on this point, see PEACE PARTY #2 Author's Forum.)
Rob
More Indian-Star Trek connections
Spirituality = luxury in Star Trek
Critique of Journey's End
Journey's End in ST:TNG
Clear inferiority in The Paradise Syndrome
"Wagon Train to the stars"
Hopi in Star Trek
Star Trek's Emmy drama
Mistakes and stereotypes in The Paradise Syndrome
White super-race in The Paradise Syndrome
Noble savages in The Paradise Syndrome
Cherokee-class starships
No Star Trek at Nambe
Happy birthday, Captain Kirk
Mr. Spock the half-breed
An Emmy for Miramanee?
Miramanee, Kirk, and the Preservers
Some background on Miramanee
Jules Verne honors Captain Kirk and Indians
Kirk's great love Miramanee
Captain Pike, Indian?
The Last Roundup
More Indians in Star Trek
The Indianoids

Related links
Star Trek Voyager: Chakotay
TV shows featuring Indians

Readers respond
"This is Russell Bates, principal writer of 'How Sharper Than A Serpent's Tooth,' which was an episode of The Animated STAR TREK."

---
* More opinions *
| | | |
| --- | --- | --- |
| | . . . | |
---
Home | Contents | Photos | News | Reviews | Store | Forum | ICI | Educators | Fans | Contests | Help | FAQ | Info
All material © copyright its original owners, except where noted.
Original text and pictures © copyright 2007 by Robert Schmidt.
Copyrighted material is posted under the Fair Use provision of the Copyright Act,
which allows copying for nonprofit educational uses including criticism and commentary.
Comments sent to the publisher become the property of Blue Corn Comics
and may be used in other postings without permission.