Home | Contents | Photos | News | Reviews | Store | Forum | ICI | Educators | Fans | Contests | Help | FAQ | Info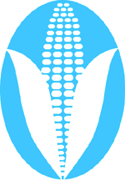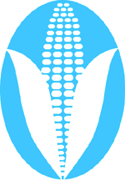 Wonderfalls: "Totem Mole"
(7/15/06)
---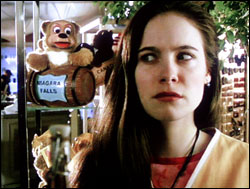 A followup to my Indian Comics Irregular essay The Wonder of Wonderfalls:
The first episode of the late, lamented Wonderfalls hinted at a Native American connection, but the unaired 12th episode, "Totem Mole," made it almost clear. A summary:
After visiting the Satsuma Reservation, Jaye tries to help Bill Hooton (Winnipeg native Ryan Black) follow in his grandmother's footsteps as spiritual leader of the tribe — but all the signs suggest that Jaye is the real seer. Meanwhile, Sharon has an unpleasant encounter with former law school rival Diana Littlefoot (Alex Rice), and Mahandra tries to verify her own Satsuma heritage so that she can qualify for a grant to pay off her student loans.
For a more detailed summary, see Totem Mole.
"Totem Mole" was one of the few times Indians didn't appear in a stereotypical story: a murder connected to a casino, mystical forces in a burial ground. Native people were central to the story, not peripheral.
The good:
Vision from old woman who turns out to be dead
Reservation looks like a small town
Mahandra wants to investigate heritage to get scholarship, given runaround by tribal committee
Tribe makes money from selling tobacco in shop
The bad:
Totem pole and teepee are out of place even as tourist attractions in upstate New York
Mystical tests to see if Hooten is promised leader are phony
Protest against false Niagara story is plausible, but protesters would go through channels first
Lightfoot emerges from steambath as promised leader, immediately thinks of casino—as if tribe needed her to come up with that idea
Additional comments from viewers
From Television Without Pity:
I liked "Totem Mole" a lot because it hit the main theme of Wonderfalls head on: the search for the authentic, and how the muses tie into each character's search. Jaye has her college degree from Brown, and she's perfectly capable of finding a job in a NY college that would make Darren and Karen proud, but she doesn't see the value in that life. She's frozen with indecision about what WOULD be a life of value and contentedly stuck in the metaphorical mud at Wonderfalls, until the muses start gabbing.

Sharon, the closeted lesbian, shutting herself off from her real emotions and channeling the energy into her professional life, breaks her long thaw. Aaron, content with "lack of meaning in a meaningless universe", uses his existential outlook as an excuse to coast. The muses shake up his entire worldview.

In "Totem Mole," we sifted through multiple levels of fakery: Littlefoot disguising her personal power politics as tribal pride; Mahandra's fake identification with the tribe; Bill's fake anunciation as seer and the protest at Wonderfalls; and the corrosively cynical ending where Littlefoot's spiritual revelation will lead to that most spiritual of projects—a spanking new casino and tons o' cash for the tribe. (BTW, did anybody else think Littlefoot and Sharon would have made a hot couple? I know they planned the immaculate conception plotline with Beth, but the whole intense legal rivalry/sweaty gym exercise/steam bath progression was very slashy....)

What is true spirituality in a society filled with plastic values and greed? You can't answer this kind of question in 13 'sodes.

This post has been edited by cjl: Jul 15, 2005 @ 04:50 PM
*****
The phony totem could be seen as a guidepost to spiritual travelers like Jaye, steering them toward the inner sanctum of the tribe, where the spiritual truths reside, away from the commercial facade shown to the public. One of things I like about Wonderfalls is that Minear and Co. aren't hung up on the idea of "nature equals purity and truth." Even though an icon may be prefabricated, it still might contain power or knowledge. Neil Gaiman explored the same idea in American Gods.

This post has been edited by cjl: Jul 12, 2005 @ 11:40 PM
Final quote

"We need an accountant to ride through the land of imperialist plenty and bring back a casino..."

— Bill finds out his special purpose from Deanna Littlefoot, "Totem Mole"
More on Indians and Niagara Falls
"Maid of the Mist" comic
Senecas to run tour boats?

Related links
TV shows featuring Indians

---
* More opinions *
| | | |
| --- | --- | --- |
| | . . . | |
---
Home | Contents | Photos | News | Reviews | Store | Forum | ICI | Educators | Fans | Contests | Help | FAQ | Info
All material © copyright its original owners, except where noted.
Original text and pictures © copyright 2007 by Robert Schmidt.
Copyrighted material is posted under the Fair Use provision of the Copyright Act,
which allows copying for nonprofit educational uses including criticism and commentary.
Comments sent to the publisher become the property of Blue Corn Comics
and may be used in other postings without permission.