Home | Contents | Photos | News | Reviews | Store | Forum | ICI | Educators | Fans | Contests | Help | FAQ | Info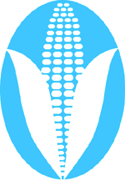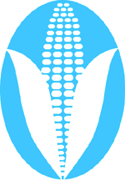 "The Indians in the Lobby"
(11/27/01)
---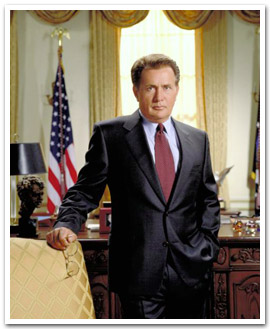 A continuation of my Indian Comics Irregular essay "The Indians in the Lobby":
From Indianz.com, 11/27/01:
At least someone is talking to tribal leaders. Too bad it's just the pretend White House.

If you didn't catch last week's episode of the award-winning NBC program The West Wing, you missed a good one. In what was called "Indians in the Lobby," Canadian aboriginal actor/media magnate/Indianz.Com camera avoider Gary Farmer and actress Georgina Lightning, also Canadian, played two Stockbridge-Munsee (Wisconsin) tribal officials who were upset that their land-into-trust application was stalled at the Department of Interior for 15 years.

"Fifteen years?" exclaimed White House press secretary C.J., played by Allison Janney. Yes, they said, refusing to leave the lobby (hence the title) until someone talked to them.

Lo and behold, though, no one was in town, being Thanksgiving eve and all. Even the show's fake Assistant Secretary for Indian Affairs wasn't around, so it seems the episode was based on some sort of fact.

But in what is truly fantasy these days, the writers of the show actually sought tribal input. The National Congress of American Indians was more than happy to oblige, said president Sue Masten, who is also chairwoman of the Yurok Tribe of California.

"We are pleased that NCAI was approached to advise NBC in the writing of this script, because the issue of land — our traditional homelands — is of paramount importance to Native people," she said.

But who gave NBC the idea to do a tribal show? Well it appears two ex-Bureau of Indian Affairs officials who shall remain nameless broached the subject with the show's producers during the 2000 Democratic National Convention in Los Angeles.

Look for a Republican-led Congressional investigation as a result!
Rob queries advisor
On The West Wing last week, the chairman of Wisconsin's Stockbridge-Munsee tribe (another real tribe, thankfully) supposedly had an appointment with a White House official the day before Thanksgiving. When the appointment was canceled, the chairman and his assistant staged a sit-in (actually, a stand-in) in the lobby. Do something about our problem, they demanded, or we'll make a unpleasant scene.
My question is how realistic do you think this scenario is? To me it seems to buy into subtle stereotyping. Namely, that Indian politicians can't deal with Anglo politicians on an equal, government-to-government basis. That they have to engage in a '60s-style protest because they don't have a better method of redressing grievances. It felt like an update of the stoic-Indian stereotype, with Gary Farmer playing a chief who impelled action with his quiet dignity.
Any thoughts on this?
Steve Russell's reply:
'Tis a connsumation devoutly to be wish'd, but most tribal government reps got that way by sucking the federal teat and are therefore unlikely to make a scene. With, as always, some exceptions.

I like it as a plot device because it makes the prez eat some stereotype with his turkey. Turkey with crow on the side, as it were.
Related links
Ten little Pilgrims and Indians
Thanksgiving script has Indian in headdress saying "ugh"
Native vs. non-Native Americans: a summary

---
* More opinions *
| | | |
| --- | --- | --- |
| | . . . | |
---
Home | Contents | Photos | News | Reviews | Store | Forum | ICI | Educators | Fans | Contests | Help | FAQ | Info
All material © copyright its original owners, except where noted.
Original text and pictures © copyright 2007 by Robert Schmidt.
Copyrighted material is posted under the Fair Use provision of the Copyright Act,
which allows copying for nonprofit educational uses including criticism and commentary.
Comments sent to the publisher become the property of Blue Corn Comics
and may be used in other postings without permission.