Home | Contents | Photos | News | Reviews | Store | Forum | ICI | Educators | Fans | Contests | Help | FAQ | Info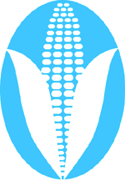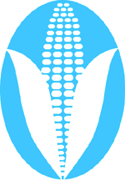 PEACE PARTY
Steve Bates, retailer, Bookery Fantasy, 5/21/99
---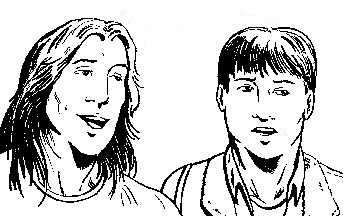 PEACE PARTY is a true original. Not because the concept is original (two guys get super-powers from ancient gods). Not because it stars Native Americans ("Indians" have been a staple of the comic book from the get-go). Not because the characters are written like real people (titles like CEREBUS, STRANGERS IN PARADISE, and BONE, all portray their casts with authentic human characteristics).
No, PEACE PARTY is truly original because it combines these elements into one entertaining, thought-provoking, character-driven comic. Does it matter that these guys are Native Americans? No, not yet. But ultimately it appears their heritage will play a large part in this comic series' development. Does it matter that they have super-powers? Well, yeah, kinda. But, unlike so many "mainstream" long underwear-types, these fellas don't understand what's happened to them, nor can they control it. Yet. It seems that will be an on-going concern for PEACE PARTY as well. Does it matter that the characters are written less like archetypes and more like real people? Yes, most definitely. Dialogue, more than anything, builds the character, and "sells" him/her to the reader as a real person. Writers like Alan Moore, Mark Waid, Warren Ellis, and Devin Grayson, among others, are redefining super-hero comics with their ears for dialogue, and their ability to flesh out a two-dimensional concept into a character. Small press creators, such as Terry Moore (STRANGERS IN PARADISE), Linda Medley (CASTLE WAITING), Zander Cannon (REPLACEMENT GOD), and Andrew Ford (RIB), have forged a new standard against which all comics are judged, and readers these days do not tolerate cardboard heroes and cliched dialogue.
PEACE PARTY is not for everybody. Fans of "rollercoaster comics" (action interrupted by moments of chaos) will probably not appreciate this book. The super-hero elements are not extravagant or bizarre enough to appeal to fans of Top Cow or Wildstorm books, and Vertigo readers will probably be put off the real-time feel of the comic. But PEACE PARTY will find a following among readers of the eclectic, the experimental, the quiet, and the personal, small press publishers. Retailers should rack this book next to AKIKO, PAKKIN'S LAND, BONE, LIFEQUEST, RIB, STRANGEHAVEN, WANDERING STAR, and THIEVES & KINGS. Fans of STRANGERS IN PARADISE, CEREBUS, BONE, CASTLE WAITING, and STARCHILD, must try this comic. And anyone interested in Native American culture, religion, or politics, should support PEACE PARTY.
Robert Schmidt's storytelling puts him near the top of a short list of creators capable of writing about Native issues and culture without resorting to stereotypes or over-simplifications (only Tim Truman and the creators of THE ADVENTURES OF BROWSER & SEQUIOA come to mind, though Devin Grayson's portrayal of Native Americans in the ARSENAL miniseries from DC was intriguing and respectful).
To paraphrase John Lennon, "Give PEACE PARTY a chance."
Steve Bates
Manager
Bookery Fantasy
---
* More opinions *
| | | |
| --- | --- | --- |
| | . . . | |
---
Home | Contents | Photos | News | Reviews | Store | Forum | ICI | Educators | Fans | Contests | Help | FAQ | Info
All material © copyright its original owners, except where noted.
Original text and pictures © copyright 2007 by Robert Schmidt.
Copyrighted material is posted under the Fair Use provision of the Copyright Act,
which allows copying for nonprofit educational uses including criticism and commentary.
Comments sent to the publisher become the property of Blue Corn Comics
and may be used in other postings without permission.