Home | Contents | Photos | News | Reviews | Store | Forum | ICI | Educators | Fans | Contests | Help | FAQ | Info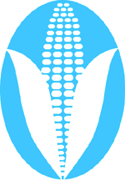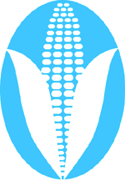 Stereotype of the Month Entry
(10/29/04)
---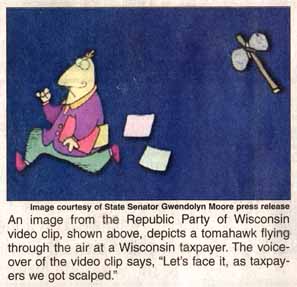 Another Stereotype of the Month entry:
Friday, October 29, 2004

SEATTLE POST-INTELLIGENCER EDITORIAL BOARD

At least one Eastern Washington newspaper has been asked to run a group of political cartoons in support of Initiative 892 that use offensive stereotypes to depict Indians. Most tribes oppose the measure. The cartoons were done by artist Larry Knighton of Boise, Idaho, but were commissioned by Seattle restaurateur Gerald Kingen.

The cartoons depict Indians in loincloths, headbands and feathers and include the phrases "keep 'um cigarette tax, keep 'um sales tax, keep 'um gas tax, too," apparently trying to make the common I-892 proponents' argument that tribal casinos have an unfair competitive advantage over non-tribal gambling businesses. That's a strange argument when tribes pour their profits into economic development and social services — a sort of self-tax.

The cartoons were accompanied by "Yes on I-892" fliers and an unsigned letter urging newspapers to "use these cartoons if you have the courage to do so." The letter claims, "Everyday (sic) 125,000 tribal members are scalping our state's other 6.2 million citizens."

The only return address on the envelope in which the material arrived was a mailing sticker from Happy Guests International Inc. in Seattle, which owns Salty's restaurants in Seattle, Des Moines and Portland. A spokesperson for Happy Guests said that the material had been sent from Kingen himself, "as a matter of his own personal opinion," and not that of the company.

Kingen may well carry a grudge over tribal casinos, particularly the fact that they have electronic slot machines while non-tribal gambling establishments don't.

In April of last year, Funsters Grand Casino in SeaTac was forced into bankruptcy and closure. Kingen was president and part owner of the casino. Former employees later picketed Salty's on Alki over unpaid wages. A year earlier, the business came under close scrutiny by the state Gambling Commission, which accused the casino of having "engaged in fraudulent conduct" for not having enough cash on hand to pay progressive jackpots and to cash out winners' chips.

The casino was forced to close after the bankruptcy court refused to allow the business to continue operation under Chapter 11 rules while waiting to see whether the Legislature would authorize the use of electronic slot machines in non-tribal businesses. It didn't matter because the Legislature declined to do so in last year's session and again this year. That spurred I-892.

Cartoonist Knighton, who worked as an artist for years on Disney's "Donald Duck" cartoon strip, confirmed that Kingen had commissioned the cartoons. He defended his drawings of Indians as editorial license, but when asked about the "keep 'um" language in the cartoons, Knighton said, "I was just following orders in that regard."

People have the right to express strong political views, and to share those views. They have a right, as well, to expect their fellow citizens to express those views without resorting to slurs and crude stereotypes.
Rob's comment
I couldn't find an image of this cartoon, but the text describes it well enough. The cartoon above is somewhat similar to the one described.
That the cartoon apparently wasn't published is irrelevant to this entry. A prominent businessman commissioned it and a professional artist drew it. That this collabortion became public knowledge is enough to justify its inclusion.
Related links
Tonto talk
Scalping, torture, and mutilation by Indians
Tipis, feather bonnets, and other Native American stereotypes
Native comic strips vs. comic books

---
* More opinions *
| | | |
| --- | --- | --- |
| | . . . | |
---
Home | Contents | Photos | News | Reviews | Store | Forum | ICI | Educators | Fans | Contests | Help | FAQ | Info
All material © copyright its original owners, except where noted.
Original text and pictures © copyright 2007 by Robert Schmidt.
Copyrighted material is posted under the Fair Use provision of the Copyright Act,
which allows copying for nonprofit educational uses including criticism and commentary.
Comments sent to the publisher become the property of Blue Corn Comics
and may be used in other postings without permission.