Home | Contents | Photos | News | Reviews | Store | Forum | ICI | Educators | Fans | Contests | Help | FAQ | Info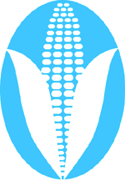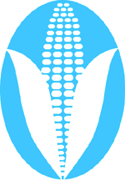 Stereotype of the Month Entry
(8/22/01)
---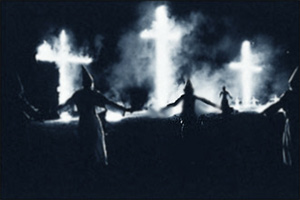 Another Stereotype of the Month entry:
N.C. Lawmaker Apologizes for E-Mail

Story Filed: Wednesday, August 22, 2001 6:36 PM EDT

RALEIGH, N.C. (AP) — A state legislator apologized Wednesday for forwarding to fellow lawmakers an e-mail that said, "Two things made this country great: White men & Christianity."

Rep. Don Davis, a white Republican, said he received the letter Friday and forwarded it to every member of the state House and Senate. He said he didn't consider the letter racist.

"I humbly want to apologize if the e-mail forwarded from my office on Monday night was offensive or disrespectful to any one in this General Assembly, state or nation," Davis said in a written statement.

"The only reason the document was forwarded to each of you was for information and to show the type of messages that come across the Internet. My purpose in sending out the e-mail was for no other reason and was not intended to be indicative of my personal views. In fact I made no personal comment with the e-mail, it was simply forwarded as information only."

Davis also said, "I am not now nor have I ever been a racist or white supremacist."

Before releasing the statement, Davis had said of the e-mail, "There's a lot of it that's truth, the way I see it. Who came to this country first — the white man, didn't he? That's who made this country great."

According to the return address, the e-mail was sent to Davis from a Web site.

"Two things made this country great: White men & Christianity," the letter says. "Every problem that has arrisen (sic) can be directly traced back to our departure from God's Law and the disenfranchisement of White men."

The author says the country was founded on the Christian Bible and state laws based on the Ten Commandments, which contributed to the nation's early success. But now the nation is in decline, it says.

Bill Peaslee, political director for the North Carolina Republican Party, called Davis' decision to send the e-mail "regrettable."

"Needless to say, Rep. Davis does not speak for the North Carolina Republican Party," Peaslee said.

The letter angered other lawmakers who considered it offensive and racist.

"It is offensive to me both in its advocacy of white male supremacy and its anti-Catholic stereotyping," said Rep. Paul Luebke, a white Democrat. "The letter is reminiscent of the 1960 campaign, when this sort of material was circulated a bit in opposition to John Kennedy's candidacy."

In an e-mail response sent to fellow legislators, state Sen. William Martin, a black Democrat, said such sentiments arouse suspicion among blacks.

"Whose brand of Christianity is this? It's not mine," Martin wrote. "This seems to be the same brand of Christianity that I heard espoused by some radio ministers in the 1950s and 1960s — interestingly, in so many ways they were almost indistinguishable from speeches made by ministers of the Ku Klux Klan."

Rep. Ron Sutton, the only American Indian in the General Assembly, said he had no use for such sentiments in the Statehouse. "It just shows his white-supremacist, Gestapo mentality," Sutton said.

Copyright © 2001 Associated Press Information Services, all rights reserved.
Ruben Chavez's comment
Rep. Don Davis: "Two things made this country great: White men & Christianity" and the letter continues: "Every problem that has arisen (sic) can be directly traced back to our departure from God's Law and the disenfranchisement of White men."
Ruben: Those comments sound eerily reminiscent to the rhetoric spouted in pre-Nazi Germany. That train of thought is so old and erroneous, that's about the same word for word that was being used by the Christians against the Muslims during the Middle Ages, and we still haven't learn.
And the State Legislator tries to rationalize his choice of words, only to dig himself deeper by stating:
"There's a lot of it that's truth, the way I see it. Who came to this country first — the white man, didn't he? That's who made this country great."
Rep. Davis is embracing the idealism of his forefathers. History books labeled this practice as Manifest Destiny which gave America the right to expand, for God and country. Which is fine, when you look at how this att itude helped in catapulting us to a World Power. So while England had their King Arthur and the round table, Hispanics had Aztlan, early America up to now had Manifest Destiny. Which the latter, even though it started out as a fable or myth, was formed into reality.
Now the main problem with this legend is that it's only one facet or perspective of real America. America was built not only on the backbones of white Anglo-Saxons, but on the backbones of African-Americans, Hispanics, Chinese-Americans, and the list goes on and on, with immigrants from all over the world wanting a better life for their families. All the while the true originators of America, the Native Americans were sacrificed, in the name of progress. There are history text books even now that just show a one-sided story of the US which helps enables idiots to be elected into office like this state legislator.
Ruben
Rob's comment
The first white Christian Englishmen would've bit the dust if not for the help of the non-white, non-Christian Indians, including the non-male Pocahontas. See the discussion of the Jack Chick religious tract for some thoughts on the "Christian" roots of America. See also Ten Little Pilgrims and Indians and Fun 4th of July Facts for more on how this country was founded.
Pseudo-patriotic fundamentalists like Davis have used "God's Law" to justify every evil in history. Among them are prejudice, slavery, and genocide. If history is any guide, we'd do well to stick to human law, not God's Law.
Rep. Sutton is correct in calling Davis's beliefs a "Gestapo mentality." Hitler thought white (Aryan) men were responsible for every positive aspect of civilization. Hitler's views would've fit right in in North Carolina, and Davis's views would've fit right in in Nazi Germany.
Adolf Hitler, Jesse Helms, and now Don Davis...a classic lineup of real and honorary North Carolinians.
In an editorial, 9/4/01, Indian Country Today's writers capped this story fittingly. Their suggestion: Next time send Don Davis to Durban (site of this year's World Conference Against Racism). Why? To show how racist the United States still is.
Related links
Gingrich flunks "American Culture"
America's cultural roots
Highlights of the US report to the UN on racism

---
* More opinions *
| | | |
| --- | --- | --- |
| | . . . | |
---
Home | Contents | Photos | News | Reviews | Store | Forum | ICI | Educators | Fans | Contests | Help | FAQ | Info
All material © copyright its original owners, except where noted.
Original text and pictures © copyright 2007 by Robert Schmidt.
Copyrighted material is posted under the Fair Use provision of the Copyright Act,
which allows copying for nonprofit educational uses including criticism and commentary.
Comments sent to the publisher become the property of Blue Corn Comics
and may be used in other postings without permission.