Home | Contents | Photos | News | Reviews | Store | Forum | ICI | Educators | Fans | Contests | Help | FAQ | Info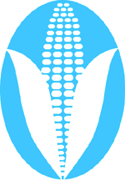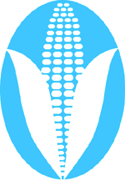 Stereotype of the Month Entry
(11/6/01)
---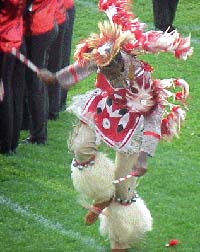 Another Stereotype of the Month entry:
Words not exclusive to Native Americans

Paul E. Eich
Ihlen, Min

published: 11/6/01

Very interesting, these name changes, lawsuits, civil rights complaints and all the hoopla that is being spread across South Dakota by Betty Ann Gross.

But before anything is done, and before any court issues an opinion, there are a few questions that should be answered in full.

For instance:

Warriors: Genghis Khan, Alexander the Great, George Patton, James Thomas Brudenel and numerous other commanders had millions of warriors. Who gave the Native American people the sole right to the word "warriors"?

Braves: Neal Armstrong, Christopher Columbus, Marco Polo and those that accompanied them were very brave. Who gave the Indian people the sole right to the word "brave"?

Indians: There were millions of Indian people in the country of India before America was discovered. Who gave the Indian people the sole right to the word "Indian"?

Arrows: Robin Hood and William Tell were noted for their marksmanship with arrows as well as ancient armies of long ago. Who gave the Indian people the sole right to the word "arrows"?

Chiefs: There are chief justices of supreme courts, chief executive officers in business and chief petty officers in the U.S. Navy. Who gave the Indian people the sole right to use the word "chief"?

Red Skins: We have very delicious onions called red skins, as well as potatoes, and what about a lovely lass's blush at love? Who gave the Indian people the sole right to use the words "red skins"?

Let's answer these questions, then decide if any name changes need to be undertaken. Hang in there, schools, you have rights, too.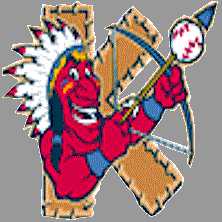 Rob's reply
Here are the answers Eich is apparently too dumb to figure out on his own.
Warriors: No team that I know of is named after Mongol, Alexandrian, or present-day US warriors (i.e., soldiers). Besides, Native people protest the name "Warriors" only when it's associated with Indian warriors, with accompanying warrior logos and mascots.
Braves: Learn the difference between the noun "brave" and the adjective "brave," numbskull.
Indians: "India" is the latinized name of the river Indus. Residents called the region by various names in their own languages—e.g., Bharat or Hindustan. India wasn't a single country until it gained independence in 1947. Besides, teams named "Indians" are named after American Indians, not India Indians. If a team were named after India's Indians, I doubt any Native Americans would protest.
Arrows: No team that I know of is named the "Arrows."
Chiefs: A chief justice, chief executive officer, and chief petty officer aren't chiefs. Again, refresh your memory on the difference between a noun and an adjective. If you skipped fifth grade and never learned the difference, don't parade your ignorance in newspaper editorials.
Red Skins: While you're educating yourself about nouns and adjectives, it would be a good time to learn about simple and compound nouns. "Red skin" is an adjective plus a simple noun. "Redskin" is a compound noun.
Similarly, "gumdrop" isn't what happens when you drop a piece of gum. It's a whole new word. Amazing how the English language works, eh?
Rob Schmidt
Publisher
PEACE PARTY
Related links
Team names and mascots
Fighting Sioux vs. Fighting Irish
Red·skin n. Dated, offensive, taboo
Indians as warriors

---
* More opinions *
| | | |
| --- | --- | --- |
| | . . . | |
---
Home | Contents | Photos | News | Reviews | Store | Forum | ICI | Educators | Fans | Contests | Help | FAQ | Info
All material © copyright its original owners, except where noted.
Original text and pictures © copyright 2007 by Robert Schmidt.
Copyrighted material is posted under the Fair Use provision of the Copyright Act,
which allows copying for nonprofit educational uses including criticism and commentary.
Comments sent to the publisher become the property of Blue Corn Comics
and may be used in other postings without permission.