Home | Contents | Photos | News | Reviews | Store | Forum | ICI | Educators | Fans | Contests | Help | FAQ | Info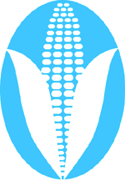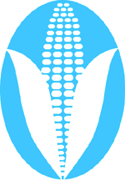 Stereotype of the Month Entry
(8/4/00)
---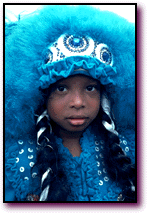 Another Stereotype of the Month entry:
From: Aimfl@aol.com
Date: Thu, 3 Aug 2000 16:37:31 EDT
Subject: FLORIDA AIM FILES STATE, FEDERAL CIVIL RIGHTS COMPLAINT VS CHASCO

FOR IMMEDIATE RELEASE

FOR MORE INFORMATION CONTACT
Sheridan Murphy. State Executive Director
Ruby Beaulieu, Pasco Director

The American Indian Movement of Florida has filed state and federal civil rights complaints against the Chasco Fiesta of New Port Richey, FL citing the festivals disgraceful, shameful and racist depiction of American Indian culture and spirituality in the festival and in particular in the Pageant in which Indian people are referred to as "savages" (a depiction included on the Chasco Festival web site) and the spirituality as "heathen". Additionally Florida state statutes regarding intolerance towards or creating hostility towards religions were also cited in the complaints filed.

The Chasco festival centers around the mythical "Queen Chasco" of the Calusa. The Calusa were decimated by the genocidal invasions of Colonialist conquistadors, principally Hernando De Soto. 'Queen Calusa" is venerated because she abandoned her "savage heathen" ways and guided the colonialist invaders in their quest to commit genocide and steal from the Indigenous peoples. Throughout the pageant Indian peoples are referred to as savages and heathen and the main theme is the greater value of the dominant society over the Indigenous culture and the fortitude of Queen Calusa in making the choice.

There is no Sambo Festival, no Frito Bandito festival. Yet as we move into the 21st century such racist depictions of Indigenous peoples and cultures are accepted and glorified.

Florida AIM has patiently waited for five years for substantive change to occur. There has been no substantive change and our patience is at an end. We now file these complaints as a symbolic shot across the bow of the Chasco organizers. Florida AIM always prefers the dialogue of cooperation to the rhetoric of confrontation. But we can no longer tolerate or allow the Chasco Fiasco to continue its degradation and trivialization of Indigenous culture and spirituality in a circus like atmosphere. We call upon the Chasco Committee to make change or suffer the consequences.
*****
Living in Pasco County I am well aware of the Chasco Fiesta. I went one time even though it is held within walking distance of my home. What I saw was enough that I do not attend.

I work at a local Home Depot Store who does participate in the Chasco parade. A fact I was unaware of until I saw a sign posted in our break room stating 'All who want to ride the HD float in the parade see **** for your Indian costumes.'

I about hit the roof. I tried to see Terry, our store manager regarding this—no go. She was unavailable every time I tried to approach her. Sooo...I posted my own little note above the parade/costume notice comparing white people dressing up like 'Indians' and whooping it up on a float to Germans dressing up like Hasidic Jews in beard and hat and waving menorahs around to celebrate Jewish history.

Well that got the manager's attention...to say the least.

We finally had a face-to-face on the issue where it was resolved (to her satisfaction, not mine) that we would not participate in this manner in the next years parade, but would still continue with plans for '99's shindig. Grr.

P.S. My store manager is 1/4 Native American. I am white, and very confused. lol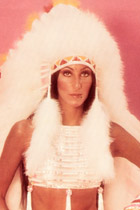 Update (10/26/04)
A correspondent wrote me the following:
All I have to say about these sick people being addressed [below] is that after reading this, I feel like I need a shower. Yuck just yuck.

82-year tradition of demeaning American Indians in New Port Richey, Florida during the Chasco Fiesta, a 10-day event that attracts more than 100,000 spectators. After stopping a pageant whose happy ending is Indians choosing white children to be their king and queen and converting to Christianity, and activities in the Children's Indian Village that included Picking the Pocket of the Drunken Injun, SCAR has tried for 3 years to end the Krewe of Chasco and its float, a private club of 130 to 150 white civic and business leaders who dress up in authentic American Indian regalia, ride in nine regional parades on a float leased using taxpayers' dollars, while drinking free booze, playing loud rock 'n roll, and shaking their buckskinned assets—all to honor Indians, they say. On their website at www.kreweofchasco.org, they recently had a photo of a blonde woman wearing a Plains Indian headdress with the caption: Even SQUAWS can be braves in the Krewe of Chasco! When the former president of the Krewe addressed a Chamber of Commerce luncheon, the Tampa Tribune reported him saying, "I want you all to buy guns and kill AIM—I'll bury them for free." He owns a funeral home.
Rob's comment
Savages, braves, heathens, big chiefs, drunken Indians, squaws...the Chasco Krewes seem to have all the stereotypes covered.
Groups like these (including sports team supporters) almost always claim they're honoring Indians or just having fun—sometimes both. It's nice of this Krewe member to expose the racism underlying the Krewe's actions. He's "honoring" Indians so much that he'll happily kill any Indian who protests his stereotyping. Some honor.
Related links
Savage Indians
Team names and mascots
Smashing people: the "honor" of being an athlete

---
* More opinions *
| | | |
| --- | --- | --- |
| | . . . | |
---
Home | Contents | Photos | News | Reviews | Store | Forum | ICI | Educators | Fans | Contests | Help | FAQ | Info
All material © copyright its original owners, except where noted.
Original text and pictures © copyright 2007 by Robert Schmidt.
Copyrighted material is posted under the Fair Use provision of the Copyright Act,
which allows copying for nonprofit educational uses including criticism and commentary.
Comments sent to the publisher become the property of Blue Corn Comics
and may be used in other postings without permission.