Home | Contents | Photos | News | Reviews | Store | Forum | ICI | Educators | Fans | Contests | Help | FAQ | Info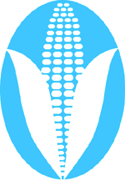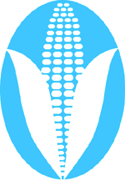 Stereotype of the Month Entry
(7/10/00)
---
Another Stereotype of the Month entry:
Subj: Tee Pee Campground, Mackinaw, MI
Date: 7/10/00 3:19:19 PM Eastern Daylight Time
From: JimL3222
To: info@goodsamclub.com
CC: ShngSprt

I would appreciate Good Sam Club's assistance in making the Tee Pee Campground, Mackinaw, MI, management aware of a racial slur used on the signs in one of your member campgrounds.

This past weekend I had the occasion to stop in to the Tee Pee Campground east of Mackinaw City, Michigan. While using the restroom I was shocked to see the woman's restroom labeled "Squaws." (Men's room was labeled "Braves.")

The word "squaw" to Indians refers in a derogatory way to female genitalia (the "c__t" word). It was also a term used by the early French Canadians and English in this region as an equivalent to the word "whore." Getting past this campground's technically incorrect use of a Teepee as an Indian shelter in the Michigan area, the use of the word "squaw" in this region for women and girls is a HUGE insult. The Mackinaw area of Michigan is near to homes for several bands of Chippewa Indians. Many other non-reservation Native Americans make their homes in Michigan as well as vacation in this popular area.

How many Native Americans have been visitors to this campground or guests of the people staying there and were quietly offended may not be known. I tried to approach the people working at the site. They clearly were not empowered to remove these signs, and I doubted my message of concern would reach the owners.

The Tee Pee Campground's open use of this slur spreads offensive language to the youth and others using this facility who are otherwise unaware at how offensive this word is to the Native people of this region. It would be the equivalent of the campground suggesting using the "N" word as an acceptable term for African Americans.

I therefore hope you will communicate this for me. I am sure that Good Sam Club will not condone such a racial slur. I'd appreciate your taking ownership of this issue, and responding to me when it has been corrected.

Jim LaRue
Ojibwe and Cree descent
Tribal Member, Remnant Nation of
Indigenous Tribal Peoples
email: JimL3222@aol.com
Rob's comment
Note that "squaw" and "brave" are stereotypical as well as offensive. Mr. LaRue addressed "squaw" above, but "brave" is also problematical.
The word suggests that all Indians were half-naked warriors. In reality, Indians were farmers, traders, and priests as well as warriors. They still are, of course.
They're also senators, astronauts, and Olympic medalists. Not to mention newscasters, rock stars, and ballerinas. While some Indians may have fit the original definition of "brave," today this word perpetuates the "savage" stereotype.
Below, a representative responds to letters written about this issue.
Dear Mr. LaRue and Ms. Shining Spirit,

Thank you for your recent letter regarding the above campground and making us aware of this problem. It is not in the interest of the Good Sam Club or Trailer Life Directory to use ANY racial slurs in the campgrounds that bear our logo.

I am sure that the owners of the park are not aware of the true meaning of the word "squaw" and were probably just trying to blend into the overall theme of the campground. As Ms. Shining Spirit mentioned, this was probably done in ignorance and without the intention to insult.

We will notify the field representatives in Michigan as well as the surrounding areas of this problem. Please be aware however, that we do not have control over the policies and procedures that the individually owned campgrounds have.

Have you tried to write a letter to the owners of the campground? Maybe if you could suggest using another word that is appropriate for female, they may be more inclined to change the sign. Could you also let us know if there is another word so that if we have other inquiries we could educate others? Or maybe you could also let us know if there is a source of information we could point people to. Any help you can offer to educate us and others would be greatly appreciated.

Thank you again for writing to us and we do apologize for this unpleasant experience.

Sincerely,

Joanna Carino
Reps Listings Coordinator
Trailer Life

jcarino@affinitygroup.com
(805) 667-4100 x691
Related links
Squelching the s-word
Fighting Sioux vs. Fighting Irish

---
* More opinions *
| | | |
| --- | --- | --- |
| | . . . | |
---
Home | Contents | Photos | News | Reviews | Store | Forum | ICI | Educators | Fans | Contests | Help | FAQ | Info
All material © copyright its original owners, except where noted.
Original text and pictures © copyright 2007 by Robert Schmidt.
Copyrighted material is posted under the Fair Use provision of the Copyright Act,
which allows copying for nonprofit educational uses including criticism and commentary.
Comments sent to the publisher become the property of Blue Corn Comics
and may be used in other postings without permission.