Home | Contents | Photos | News | Reviews | Store | Forum | ICI | Educators | Fans | Contests | Help | FAQ | Info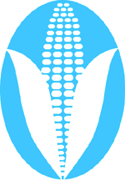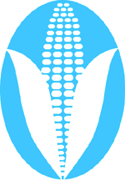 PEACE PARTY Marketing Data
(5/20/02)
---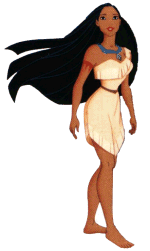 Some thoughts on PEACE PARTY's feasibility: an analysis for the PEACE PARTY Grant Proposal:
Market for Native products
Dances With Wolves and Pocahontas have proved that Native stories told in a popular format can "speak" to an audience, receive critical acclaim, and earn a profit. The market for Native-themed products is only growing. It should continue to grow as the Native population grows and as people become more ecologically, spiritually, and ethically minded. These are all values embodied in Native cultures and products.
Some 4.1 million Americans said they were at least part American Indian, more than double the 1990 figure, and 2.5 million identified themselves only as American Indian, a 26 percent increase. Both alone and in combination with another race, American Indian figures "are rising beyond anything that can be explained by birthrate," says Gabrielle Tayac, a sociologist at the Smithsonian Institution's National Museum of the American Indian.

Experts and tribal officials cite several reasons for the jump: Soaring casino revenues and benefits from affirmative action and minority status, enticing more tribal enrollees; a growing interest in genealogy, spurred largely by the Internet; and an erosion of the American Indian stigma.

"It's cool to be an American Indian now," says Cherokee spokesman Mike Miller, who has watched his tribe more than double to 230,000 members over the past decade, rivaling the Navajos as the country's largest tribe.
See also Multiculturalism Sells! for evidence that multicultural products appeal to today's diverse audience.
Market for fantasy fiction
Broadly defined, the market for fantasy fiction is huge. It extends far beyond children and young adults to include literate adults of all types. Stephen King, Dean Koontz, Michael Crichton, and Anne Rice are just a few of the names who have hit it big marketing their imagination. Fantasy properties that have sold billions of dollars' worth of merchandise include Star Trek, Star Wars, Superman, Batman, the X-Men, the X-Files, the Simpsons, Indiana Jones, Harry Potter, Xena the Warrior Princess, Buffy the Vampire Slayer, Lara Croft: Tomb Raider, and on and on.
The market for fantasy fiction featuring minorities is much less established, but there are positive signs. Stars such as Michael Jordan, Oprah Winfrey, Janet Jackson, Ricky Martin, Jackie Chan, and Jennifer Lopez can sell their products almost at will. If we limit ourselves to Native American works, the Pocahontas movie generated several hundred million dollars, Tony Hillerman's Navajo mysteries are perennial bestsellers, and authors like Sherman Alexie are doing well in literary circles.
Other products also suggest people are seeking alternatives to Western-style mass consumption. In other words, they're trying to connect or reconnect with their "Native" side. In a sense, one could call these "fantasy" products just like a Harry Potter book or Pocahontas video:
Plates, dolls, and other products featuring romanticized versions of Native life.
Books featuring romanticized versions of "primitive" life—from Jean Auel's Ice-Age novels to Harlequin-style books featuring "forbidden love" between Indian and white people.
New Age and alternative medicine, healing, and religious ceremonies.
Note: We're not saying PEACE PARTY should or will emulate these products. But their existence suggests people are hungering for something other than what they have.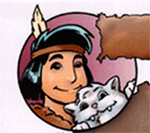 Market for Native comics
Even in the specific field of comic books featuring Native Americans, the evidence is promising:
Eclipse Comics published several successful series featuring the Apache hero Scout. A trade paperback of SCOUT is in its third printing.
The publisher of the Indian-themed comic THE ADVENTURES OF BROWSER AND SEQUOIA claims he sold 70,000 copies.
Ryan Huna Smith, the co-creator of TRIBAL FORCE, says his comic sold 15,000 copies. He notes that Indian fans mobbed him at public appearances as if he were a rock star.
Gene Gonzales said of the first issue of his self-published TALES OF THE CHEROKEE: "We've had quite a bit of buzz through the comic book industry and it did better than our expectations through Diamond. I actually completed the first book and was selling it to various cultural centers in this region several months before its release through Diamond."
PEACE PARTY prognosis
PEACE PARTY hasn't been that successful yet, but the concept has proved its merit. When people see and read the comics, the most common response is "impressive." Those who bought the first two issues are clamoring for more.
PEACE PARTY has earned positive reviews and coverage in the Los Angeles Times, the Gannett News Service, the Colorado Springs Gazette, Indian Country Today, the San Antonio Current, Aboriginal Voices, the Oklahoma Indian Times, the Navajo-Hopi Observer, and many other publications and online venues. Educators, parents, and readers have expressed their enthusisam. Some quotes suggest the impact PEACE PARTY has had and the impact the more substantial graphic novel will have:
A comic that deals with some real Native American issues is a real find for me!!
Omar Qureshi, teacher, Alamo Navajo school
As a comic book historian who tracks the images of people of color, I was most impressed by your efforts.
Prof. William Foster, Naugatuck Valley Community-Technical College
With the research you've done, this has an excellent chance at bringing down some of the walls, fears and stereotypes; not an opportunity to take lightly!
Todd Auvil (Cherokee), electronics technician
I want to tell that I'm very glad that Peace Party has a positive message toward [Native people]. It's 'bout time. No more cowboys and Indians.
Paola Delso (Mestiza)
Peace Party is inspirational, educational, and revolutionary. It's awesome!
Blackfire (Navajo), musicians
Wonderful!
Michael Horse (Mescalero Apache/Zuni/Yaqui), actor, Roswell and Twin Peaks
A formidable lineup of American Indians...act[s] as the advisory board and screens all material.
Indian Country Today
My grandson, Ezigaa, read it and gave it 3.5 moccasins.
Jim Northrup (Anishinabe), Fond du Lac Follies
Intelligent, poignant, and a much needed comic for the times….
Gregorio Rodriguez, San Antonio Current
Other evidence
Beyond individual reactions, signs of success include:
Two Puffin Foundation grants acknowledging PEACE PARTY's socially progressive themes.
The Bookery Fantasy's Small-Press Showcase of the Month and a Diamond Dialogue spotlight.
Orders from Indian shops that normally don't carry comics—Cherokee Publications in North Carolina, Many Nations in New Mexico, Southwest Traditions in Oregon, and several others.
Mail-order subscriptions and sales through the PEACE PARTY website.
Links from many supporting websites, including a banner ad in CompuServe's Democrats Forum and a graphic on Victor Rocha's Pechanga.Net.
All of the above suggests the viability of a PEACE PARTY comic book or graphic novel.
Related links
Why write about Native Americans?
Culture and Comics Need Multicultural Perspective 2000
The future of comics

---
* More opinions *
| | | |
| --- | --- | --- |
| | . . . | |
---
Home | Contents | Photos | News | Reviews | Store | Forum | ICI | Educators | Fans | Contests | Help | FAQ | Info
All material © copyright its original owners, except where noted.
Original text and pictures © copyright 2007 by Robert Schmidt.
Copyrighted material is posted under the Fair Use provision of the Copyright Act,
which allows copying for nonprofit educational uses including criticism and commentary.
Comments sent to the publisher become the property of Blue Corn Comics
and may be used in other postings without permission.