Home | Contents | Photos | News | Reviews | Store | Forum | ICI | Educators | Fans | Contests | Help | FAQ | Info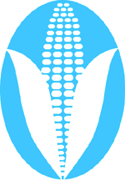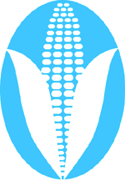 Multiculturalism Sells!
(7/2/01)
---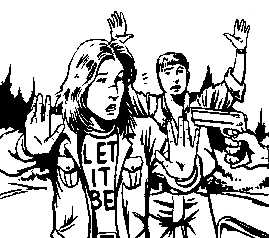 A little history
An excerpt from a book review of American Skin: Pop Culture, Big Business, and the End of White America by Leon E. Wynter. In the LA Times, 9/2/02:
...[I]n the late 1970s and early 1980s, corporate America (from Hollywood to Wall Street, from Madison Avenue to the malls and chain stores) began to discover that a transracial approach was the profitable way to go. Although businesses had long been familiar with the idea of targeting specific ethnic markets, they learned that black, brown and multiracial images are more effective than all-white ones in selling their products to everyone.

Color sells, whether it's Michael Jackson singing the praises of Pepsi or—the ad that Wynter singles out as a crucial turning point—football player Mean Joe Green accepting a frosty Coke from a cute little white kid.

Among the many stories Wynter tells is a tale of three cosmetics lines. In 1991, Maybelline launched a makeup line aimed at dark-skinned women. It was marketed primarily through black and Latino media and displayed separately from other Maybelline products. Revlon followed suit with a line of its own targeted at the same market. But Cover Girl took a different approach, simply adding the darker colors to its main line. It was this tack that proved the most profitable. White women liked the darker shades, while black and Hispanic women "didn't want to be separated out from the main brand." Separate displays for two kinds of makeup were also more expensive, cutting into profits. And it turned out that many women not only liked to see women of their own color in ads, but also responded favorably to the beauty of models of other shades.

What makes color such a hot selling point? According to Wynter, what American consumers want is something "real," and "real" means urban, multiracial, multiethnic. And for at least the last two centuries, black Americans have been a central part of American cultural reality, no matter how much they were slighted or ignored in the political realm. Wynter treats us to a brisk romp through the history of popular culture, from minstrel shows, ragtime, blues, jazz and the fusion of black and Jewish sensibilities in Tin Pan Alley, to the rise of rock 'n' roll, disco and hip-hop.
Multiculturalism today
From the LA Times, 7/2/01:
Multiethnic Movies Ringing True With Youths

Hollywood: Colorblind audiences flock to films that capture a culture.

By ROBERT W. WELKOS, RICHARD NATALE, Special to The Times

Hollywood was stunned late last month when the youth-oriented action film "The Fast and the Furious" streaked past the competition to become the No. 1 movie, with $40.1 million in ticket sales.

With its relatively unknown cast of whites, Latinos, Asians and African Americans, heavy doses of high-speed chases and a driving hip-hop soundtrack, the movie defied expectations and sent studio executives scrambling to understand why this film about the illegal street-racing subculture had become a summer hit.

But the teen-oriented movie's success isn't so surprising when one glimpses the youthful crowds flocking to theaters such as the Cineplex Odeon at Universal CityWalk. With their ultra-baggy cargo shorts, doo-rags wrapped around their heads, and bodies festooned with tattoos and piercings, the look of these young moviegoers mirrors the multiethnic melange of actors on the screen.

Esteban Mejia, 20, of east Hollywood, who wears long shorts and a diamond stud and hoop "cartilage pierce" in his left ear, said the racial diversity of the movie has a distinct appeal that most mainstream movies don't have. He wouldn't go to primarily white teen movies like "She's All That," Mejia said, because he doesn't relate to white kids trying to act "hard" like their Latino and black peers.

"I don't want to see 'Clueless,' " he said, recalling the 1995 Alicia Silverstone teen comedy set in Beverly Hills. "Did I live a 'Clueless' life? No. Do I live a 'Clueless' life? No. If there's something that I've been through, then, yeah, I'll go."

Hollywood likes to pride itself on being ahead of the cultural curve, but with last summer's sassy white-versus-black cheerleading comedy "Bring It On" grossing $68.4 million domestically and this winter's "Save the Last Dance," with its once-taboo interracial dating, raking in more than $90 million in North America alone, the studios have only begun to catch up with the colorblind nature of today's MTV generation.

Rob Cohen, who directed "The Fast and the Furious," said the film not only reflects today's "multiculti" youth culture without purposely drawing attention to it, but depicts what is really going on.

When the movie opened, it drew a cross-section of races. Cohen said surveys taken at theaters where "The Fast and the Furious" played showed that 50% of moviegoers were white, 24% were Hispanic, 10% were black and 11% were Asian.

"I look at this and go, 'This is exactly what I'm talking about,' " Cohen said. "If that had been 80% ethnic and 20% white, that is not what we wanted. We wanted to affect the whole culture. This picture is not an 'ethnic' movie, it's an everybody movie."

Attracting a young audience across the country—a mainstay of big summer popcorn hits—"The Fast and the Furious" has grossed an estimated $78 million in less than two weeks and is on track to make well over $100 million.

Touchstone Pictures' romantic drama "crazy/beautiful," which opened Friday, deals with a Latino boy from a working-class East L.A. neighborhood who falls for a troubled girl from affluent Pacific Palisades. Mary Jane and Harry J. Ufland, who along with Rachel Pfeffer produced "crazy/beautiful," say that today's youth increasingly see the world as colorblind.

"I think we live in a multiracial world, and we want to make movies everyone identifies with," Mary Jane Ufland said. "When we started off . . . we wanted to tell a good story reflective of teenagers across the country, but also specifically about Los Angeles. We live in Santa Monica next to the Palisades, and we're very aware of Pali High and busing kids in from all over L.A."

Marc Abraham, one of the producers of "Bring It On," noted: "There is a much more interracial aspect [in today's culture] than the way this country used to be. Any movie that reflects that—and it doesn't mean they'll all be hits like 'The Fast and the Furious'—will ring true with the audience."

Over the years, studios have produced a steady diet of "niche" films targeting demographic markets such as African Americans. They know that black-themed movies can readily draw huge crowds from African American communities—"Waiting to Exhale," for example—but these films rarely capture the "crossover" white audience that is crucial in turning a moderately successful film into a blockbuster.

John Singleton's "Boyz N the Hood" was able to cross over, but few movies do. Where they do work is in broad comedies where there is an identifiable African American star, such as Eddie Murphy, Martin Lawrence or Chris Tucker.

Studios realize they can attract a crossover audience if a film realistically portrays the ethnic mix of society, so long as it doesn't appear cynical or calculated.

"[The movie business is] certainly catching up with what's happening in society," said Thomas Carter, who directed "Save the Last Dance." ". . . Youth culture has been shifting a long time, but because of the generation that runs the studios, there's been a certain attitude, and it has taken them a while to catch up. Places like MTV are right on the edge and totally involved in the change. In filmmaking, we lag behind."

If Hollywood made a movie like "Save the Last Dance" 10 years ago, studios would have emphasized the interracial love story. This movie, however, was sold more like "Flashdance" and did not sensationalize the love affair. And Carter noted that in "The Fast and the Furious," little attention was paid to race.

This shift is starkly reflected in recent U.S. census statistics, which show that nearly one in three Americans is a member of a minority group and that 15.4 million people—most of them Latino—said they were "some other race" than white, black, Asian, Pacific Islander or American Indian. The census also found that 6.8 million people identified themselves as belonging to two or more races.

"I think the segregated groupings are breaking down in today's America, and I think today's movie audience is a complex mix," said Marc Shmuger, vice chairman of Universal Pictures, which released "The Fast and the Furious."

But Shmuger warned that if the movie industry starts making multiethnic movies "in a calculating and cynical fashion," the audience will sense that and stay away.

The Motion Picture Assn. of America said that in 1998, 71% of all movie admissions were white, 11% black and 11% Hispanic; all others accounted for 7%. In 1999, the fastest-growing group was Hispanic, which saw its moviegoer percentage climb to 15%.

Just as "The Fast and the Furious" shows young people of all races gathered in large groups unmindful of their racial differences and not hung up on sex, Gary Scott Thompson, one of the film's writers, said today's young movie audiences also are that way.

"It used to be a boy and a girl would go on a date," he said. "Now what's happening is groups of kids who are friends—multiracial boys and girls—all move in date packs together. It's like a date, but they don't consider it dating. They just consider themselves friends. Some of them might neck, some of them might not. None of them think anything much about it. They are much more open when talking about sex, teasing about it, too. They've broken down the cultural barriers."

In Hollywood, where studio executives dine at trendy watering holes and hobnob with people of like lifestyles and social strata, it isn't any wonder that the film business has been slow to pick up on this trend, observers said.

"I think the conservative nature of the movie business comes from the fact that movies cost a considerable amount now," said producer Kevin Misher, former head of production at Universal. "The first instinct is to find the movie star to protect your investment.

"What's begun to evolve, however, is the question of who is a movie star," Misher said. "This youth audience may be embracing a whole new breed of movie star. They are multiethnic and don't necessarily just come from music."

Rob Friedman, vice chairman of Paramount Pictures Motion Picture Group, said the studio began noticing the colorblind nature of young audiences with its 1999 high school pigskin drama "Varsity Blues."

"It's really about their peers, regardless of race, and to a certain extent, gender as well," Friedman said. ". . . When it came to 'Save the Last Dance,' it became more and more apparent young people don't care [whether the relationship is interracial]. The music is great, the story is great."

Director Carter said that since the birth of jazz, music has been colorblind. Destiny's Child and TLC, Janet Jackson, are bought by everyone, he noted. The video for "Moulin Rouge" for example, features Pink, Lil' Kim, Mya, Christina Aguilera. "And you're not thinking who's white, black or Latino. You're thinking those are some hot ladies," he said.

"Ultimately, that's where we want to get," Carter said. "These groups don't lead with race. They lead with a common interest. Kids who like science and computers get together. Kids interested in sports get together. Those were the things that separated them, not race. We're just playing catch-up with that."

For teens like Alvaro Alvarez of Los Angeles, it doesn't matter that "The Fast and the Furious" has no big stars or makes a statement about race. It's "the cars, the action" that draw him.

"I'm just going for the cars," said the 18-year-old. "It doesn't matter who the actors are. It's something that's in style right now."

* * *

Times staff writer Emmanuelle Soichet contributed to this story.

Copyright © 2001 Los Angeles Times
Not quite that simple
A letter to the editor puts this article's rosy talk of a colorblind society into perspective. From the LA Times, 7/7/01:
Re "Multiethnic Movies Ringing True With Youths," July 2: Most of us who teach about race relations in the United States do not advocate a "colorblind" society, that is, one in which we are blind to each other's color and ethnicity. Rather, we envision a society that respects and truly appreciates difference.

I certainly don't want anyone to be blind to my ethnicity, since it is a core part of my public and personal identity.

Robert W. Welkos and Richard Natale are misled when they write that "the studios have only begun to catch up with the colorblind nature of today's MTV generation." I propose that the MTV generation is not colorblind and that it is deeply interested in seeing TV and film represent the real world, a multiethnic world.

In writing about the movie "The Fast and the Furious," the story quotes director Rob Cohen: "This picture is not an 'ethnic' movie, it's an everybody movie." Those of us who teach about popular culture and the media know that all movies are "ethnic" and that most films remain white ethnic.

According to the MTV generation, an "everybody movie" seems to be a movie in which everybody gets to see themselves, in full color.

RICARDO D. STANTON-SALAZAR
Associate Director
Center for American
Studies & Ethnicity, USC
Or as professor Jody David Armour says, "Rather than being colorblind we need to be color-conscious." In other words, we need to recognize our ethnic and cultural differences. In still other words, we need to be multicultural.
Hollywood finally catching on
From the LA Times, 7/22/01:
THE BIG PICTURE

Hip-Hop Artists Finally Make the Leap to Films

By PATRICK GOLDSTEIN

...Hip-hop has arrived in Hollywood. Even classy producer Scott Rudin's in the hip-hop business. He has a rap parody, "Marci X," due out in 2002, which stars Lisa Kudrow as a Jewish princess who inherits her father's gangsta-rap label, Felony Assault Records, and has to find a way to rein in Dr. S, a Puff Daddy-style star played by Damon Wayans.The real question isn't why Hollywood is embracing hip-hop, but what took so long? "Rush Hour 2" director Brett Ratner, who began his career making hip-hop videos, has one explanation: "White kids all over America are listening to DMX and Jay Z and dressing like Snoop Dogg and Eminem. There's no color lines in young America anymore. It just took studio executives a long time to see it. Let's face it, they're squares."

In the past, Hollywood was quick to exploit the latest pop sensation, whether it was Elvis Presley and the Beatles or Diana Ross and Whitney Houston. Although Ice Cube and LL Cool J have carved out solid movie careers, other hip-hop stars found the transition more difficult, largely because Hollywood bigwigs were put off by rap's gangsta image. Hip-hop only registered on the studio radar when executives stumbled upon a stack of Snoop Dogg CDs in their kids' bedrooms. The audience was ahead of the decision makers.
.
.
.
Imagine Entertainment's Brian Grazer, who's producing the Eminem movie with Interscope Records chief Jimmy Iovine, says Hollywood was simply in denial about hip-hop's popularity. "They didn't think it had any longevity. They figured that if they cast a rap star in a film he might not be around by the time the movie came out."

Part of the problem was that Hollywood, though a bastion of liberal politics, was way behind the curve in recognizing the youth culture's colorblind attitudes. Three recent hits played a big role in changing people's minds: "Bring It On," "Save the Last Dance" and "The Fast and the Furious." "It was like everybody got hit on the head with a brick at the same time," says MTV Films' David Gale, whose company released "Save the Last Dance." "The movies were completely different genres, but what they all had in common was a multiethnic cast and lots of hip-hop music and attitude."
Comment: When will comic books, perhaps the most trailing-edge entertainment industry of all, get the message? Recycling old myths—ASTRO CITY, KINGDOM COME, EARTH X, any Batman or Spider-Man or X-Men spinoff—rather than creating new myths is what comics do best. And of course the old myths usually star white American men.
Meanwhile, multiculturalism is selling like hotcakes in related media: movies, TV, and music. When oh when will comics catch on?
More on multicultural movies
From the LA Times, 12/16/02:
MOVIES
A majority audience for 'minority' films

Fueled by teen audiences, 'Barbershop' and other 'urban' movies have moved from their traditional markets to become crossover hits.

By John Horn, Times Staff Writer

When the producers of "Drumline" asked 20th Century Fox for more money to make their movie, they made an inspired appeal. Yes, it's a movie about black college marching bands. Yes, there's but one non-black actor (and in a minor role). And yes, the movie's musicians range from Nappy Roots to Trick Daddy. But this is a movie for all audiences!

Fox bought the argument, forking over $20 million. "At first glance, you looked at 'Drumline' and said, 'It looks like an African American movie,' " says Bob Harper, Fox's vice chairman. "But then you look at it more closely and say, 'Whoa, it really works for everybody.' "

Working for everybody is the new battle cry for movies traditionally aimed at minority audiences. As recently as a few years ago, the studios looked upon black and Latino stories as movies targeted at filmgoers from only those ethnic groups. A studio might manage a small profit, but the limited size of the target audience would always curb the returns. But then the teen moviegoers who drive ticket sales began rejecting black-and-white labels. That rapid shift is sparking Hollywood's hottest phenomenon: movies that star minorities but attract moviegoers of all ethnicities.

"The young audience is much less racially confined than the older generation," says Tom Rothman, Fox's co-chairman. "Kids today are much less doctrinaire in the way they see the world."

Two recent movies dramatize that shift. "Waiting to Exhale" and "Barbershop" are two black comedies with similar box-office grosses. The first film took in $66 million in 1995 and the second movie more than $74 million this year. Yet the parallel numbers actually tell completely divergent stories.

The audience for "Exhale," an adaptation of the Terry McMillan novel starring Whitney Houston, was 90% African American. Attendance at "Barbershop," starring Ice Cube as a haircutting entrepreneur, was far more diverse, with non-black audiences accounting for nearly 40% of ticket buyers.

In show business terms, it was a crossover hit.

What changed? The rigid cultural segregation that existed a generation ago has vanished. White teens who once listened to Soul Asylum now follow Jay-Z; African American kids tune in Eminem; and high-schoolers everywhere wear baggy hip-hop clothes and laugh at Bernie Mac.

"It used to be if you showed African American images, you only got African American audiences," says Revolution Studios partner Tom Sherak. "But the younger audience is starting to see less color."

The latest entry in the crossover campaign, following "Barbershop" and last week's urban gangster drama "Empire," is "Drumline," a tale of two college marching bands and one talented but rebellious percussionist (Nick Cannon). Facing strong competition from Jennifer Lopez's "Maid in Manhattan" and a new "Star Trek" sequel, "Drumline" grossed $13 million in its debut weekend, finishing in third place. Fox said 40% of its audience was non-African American.

'Four-quadrant' hit

Hollywood's paradise on earth still remains the "four-quadrant" smash, a film appealing to both young and old, male and female. But reaching all segments of the audience is expensive and, consequently, risky. It often costs more than $100 million to produce a blockbuster such as "Spider-Man," and mass-appeal titles require an additional $50-million marketing blizzard to entice every demographic constituency.

Crossover movies can be a more attractive investment. Because they rely more on concepts than stars, they don't cost much. Universal and partner Arenas Entertainment purchased distribution rights to "Empire" for just $650,000, and it has so far grossed an estimated $10.7 million. MGM spent $12 million making "Barbershop," and another $12 million selling it. Fox Searchlight's "Brown Sugar" was made for $8 million, and it grossed more than $27 million.

Thrifty production budgets are only the start of the savings for these films. Advertising buyers can cheaply target the core demographic, rather than blow a fortune pitching a movie to all audiences (including many with zero interest in seeing it) by buying pricey spots on such mass-appeal TV shows as "The West Wing." Want to reach just middle-age Latinas? Buy an ad on Univision's talk show "El Gordo y La Flaca." Need young black males? Book a spot on KHHT-FM (92.3 FM). Thanks to tailored marketing such as this, the typical ad budget for an "urban" film is about $10 million, a fraction of the resources committed for the average major studio release.

"That's why so many people are attracted to making movies for urban audiences," says Nancy Utley, Fox Searchlight's marketing chief. She sold "Brown Sugar" with TV spots on "Soul Train," "The Steve Harvey Show," "Cedric the Entertainer Presents," "Girlfriends" and "The Parkers." "These movies are easily targeted, and the African American audience is generally very reliable in coming out to see the movies."

So, too, are more and more teens of all races. To broaden the fan base of "Barbershop," MGM committed a sixth of its marketing budget to MTV. Slowly but surely, non-African Americans turned out. In its first weekend, 85% of "Barbershop's" audience was black or Latino. By the second weekend, it was 75%; by the third, 70%; and by the fourth, 60%. That crossover surge will make "Barbershop" one of 2002's most profitable releases.

Universal and partner Arenas had similar wide-appeal success with "Empire," whose first-weekend audience was 51% Latino, 21% Caucasian and 18% African American. The John Leguizamo movie actually crossed over within the Latino population as well: Just as Caucasian audiences are hardly homogenous, neither are Latinos.

Universal and Arenas drafted different "Empire" trailers for Eastern and Western markets to address regional differences. TV ads in New York and adjacent states, where the vast majority of Puerto Ricans live on the U.S. mainland, featured a scene from the movie of a traditional Puerto Rican meal of roast pork and fried plantains. In California and other Western states, the TV ad's food was replaced by other footage. To make the film's music appeal to a broader national audience, Universal added the DMX song "Fame" to both "Empire's" trailer and soundtrack, even though the song does not appear in the film itself. Universal put the "Empire" trailer on "8 Mile," further guaranteeing wide demographic exposure.

The strategy worked. Debuting in just 867 theaters, "Empire" grossed $6.3 million in its premiere weekend, with the highest per-screen average among the Top 20 films. The movie performed strongly not only where it was expected (such as Los Angeles and New York), but also in such cities as Boston and Denver.

Not all attempts to broaden an audience are successful. In a reverse instance of trying to cross over a movie to urban moviegoers, Artisan tried to attract young blacks to its much-admired documentary "Standing in the Shadows of Motown," booking the film into Magic Johnson Theatres in Los Angeles. But the core audience remained older, art-house moviegoers who grew up listening to the music.

Unlike critic-proof action movies that can generate huge opening numbers just by a familiar concept and extensive marketing — think "Lara Croft: Tomb Raider" — urban movies actually have to be good to succeed. In fact, the crossover audience typically doesn't buy tickets until favorable word of mouth trickles down, and it is likely to be influenced strongly by reviews. "If a Mexican person tells you this is the best place for tacos and salsa, then you will go there to eat," says Santiago Pozo, Arenas' chief executive.

Some other crossover benefits can come from unexpected places. When Jesse Jackson and others protested "Barbershop's" jokes about civil-rights leaders, a movie just off the mainstream radar suddenly turned up on TV news programs and the front pages of major newspapers. "That controversy," says Alex Gartner, the MGM production president who supervised making the film, "probably brought us an extra $10 million."

Copyright 2002 Los Angeles Times
Studios still don't get it
From the LA Times:
More color, please
Singleton says: Black and brown should get greenlight power.

Patrick Goldstein
The Big Picture

June 20, 2006

IN Hollywood, to paraphrase the old James Brown song, it's a white, white, very white world. Sometimes when I sit in on a production meeting or visit a movie set or have lunch at the Grill I'm struck by the fact that in an industry with an ever-growing roster of African American and Latino actors and filmmakers, the odds of my seeing a black or Latino executive are about as good as seeing a studio chief pumping gas at a truck stop in Wyoming.

Having made movies about multiethnic subjects his entire career, both as a hit director ("Boyz N the Hood," "Four Brothers" and "2 Fast 2 Furious") as well as a producer ("Hustle & Flow"), John Singleton knows exactly what it's like to pitch an idea that revolves around people of color to a roomful of white executives. "Basically the American studio structure is the same as it's been since Louis B. Mayer and Jack Warner ran the business," he says. "This is not one of these businesses run by affirmative action. In Hollywood, affirmative action is all about — how much money can you make?"

After his success bankrolling "Hustle & Flow" with his own money, Singleton is rolling the dice again, having earned a rare opportunity to bypass the stodgy studio greenlighting process and make the kind of movies that reflect an increasingly diverse country. Singleton and Universal Pictures are announcing this week that Universal will market and distribute five films financed and produced by Singleton. Each made for less than $15 million, the films will be distributed either by Universal or its Focus and Rogue divisions. The importance of the deal is that the studio has agreed to release the finished pictures; all the creative decisions are made by Singleton.

The first film in Universal's agreement with Singleton's New Deal Productions is "Illegal Tender," a family drama about a young man and his mother who try to escape the drug-fueled violence of their old neighborhood in the Bronx. Directed by Franc Reyes, it is now filming in New York and Puerto Rico. Singleton is providing the funding for the $8-million picture, while lining up money for future projects.

It's clear that the new slate of films will reflect Singleton's interests as a filmmaker, which have evolved from such personal projects as "Rosewood" to more genre-oriented films such as "Four Brothers" and "Shaft." "If you make a movie for less than $15 million with the right genre elements and a young, multiethnic cast, you can make a nice profit," he says. "These aren't movies where people are sitting around talking all the time. Franc's film is a lot like 'Scarface,' but with a Latino mother and son. It's got a lot of heart, but Franc jokes that whenever he sees me, I'm going, 'Can't we have more guns in this shot?' "

Singleton says he approached Paramount Pictures, which released "Hustle & Flow," but the studio wasn't interested in a deal. Universal was a perfect fit, not only because the studio has already made a number of multiethnic pictures, but because Singleton has a close relationship with new Universal Chairman Marc Shmuger.

"I've known Marc for 16 years and I consider him a friend," Singleton says. In fact, "Boyz N the Hood" was the first picture Shmuger worked on when he came to Sony in 1991 as an advertising executive. When Shmuger later moved to Universal, he worked with Singleton on "2 Fast 2 Furious."

"From the very beginning of his career, John has crossed over to all kinds of audiences," Shmuger says. "He's always stood out as someone who's not only in touch with the youth culture, but who has a great eye for casting and finding new talent. It's no secret that our industry is badly in need of discovering fresh actors and filmmakers, and we expect that John will be a bridge to help us connect with them."

Shmuger is especially excited about reaching the Latino audience, which he says is the fastest-growing demographic in the country. (Latinos were a big force behind "Nacho Libre's" $27.5-million opening this past weekend.) "They way over-index for moviegoing, so they're going to be an increasingly big force in pop culture. They come to the broad-based movies we make, but we haven't been successfully focused on creating the movies that speak to them, which is what John's trying to do."

Singleton, who studied film at USC, sees a historical link between today's Latino moviegoers and the immigrants who made up the bulk of the moviegoing audience in the industry's early nickelodeon era. "The first great boom in American cinema was fueled by the immigrants from Europe who didn't speak English, but went to the movies in droves in the early 1900s," he explains. "It's totally analogous to the millions of cool young bilingual Latinos who go see 'Saw' and 'The Fast and the Furious' and the youth comedies. They drive a big chunk of the box office."

The problem, as Singleton sees it, is that Hollywood isn't always comfortable with new faces from unfamiliar cultures. Reyes' last film, "Empire," was a low-budget hit in 2002. But he hasn't directed a film since. When I asked Singleton why, he answered: "He's almost 6 feet tall, he's Puerto Rican and he's opinionated. Being Puerto Rican has made it tougher for him, no doubt."

Wouldn't Hollywood do a better job of creating movies that speak to this multiethnic audience if the studio executive suites weren't so lily white? It's an especially embarrassing question for the film industry, which is full of supporters of all sorts of progressive causes, but when it comes to hiring people of color, betrays a huge gap between its ideals and its actions.

"Forget about what's right, if you're dealing with a pop culture that's so driven by Latinos and African Americans, you'd think it would just be good practice to have people of color in those jobs," says Spike Lee, who's been a longtime advocate of improved Hollywood minority hiring practices. "But when they are making the big decisions, about greenlighting movies and TV shows, we're not participating.

"I've been meeting with executives who can make movies for 20 years and I've never sat across the table from someone who looked like me. When I do see a young black face, I think — did they pull 'em in from the mailroom? It's like they have someone in a glass case on the shelf that says, 'Break the glass in case Spike Lee comes into the room!' "

The head count is pretty dismal. A survey of African American or Latino production executives at a vice president level or higher found one executive at 20th Century Fox, New Line and Paramount, none at Universal, Warner Bros. and Sony Pictures. After three days of trying, I couldn't get an answer out of Disney's corporate publicity staff, so I'm guessing they're at zero too. Whenever I would ask studio chiefs for an explanation, there was usually a long, awkward silence.

"We haven't done a good enough job to get better representation of African Americans and other minorities inside the company," Shmuger says. "Obviously this partnership with John is a big step forward in terms of bringing in more diverse points of view. But it's a fair criticism. We've got a long way to go."

20th Century Fox Co-Chairman Jim Gianopulos says, "It's not for lack of interest or desire, because we're constantly searching for creative people. But it's a really difficult question and we haven't found an answer yet."

Some executives believe progress is being made, even if it is painfully slow. "I think if you look at our company or at the talent agencies, you're starting to see more faces of color," says New Line production chief Toby Emmerich. "This certainly isn't something that's under the radar with our human resources department."

What the studio executives won't say, at least on the record, is that it isn't easy to attract minority talent to the studio system. This is in part because studios are an incredibly insular world, but also because minorities don't necessarily see the job of studio employee as such an enviable goal in an era where the real action is in new technology, hip-hop and other more entrepreneurial, ownership-oriented arenas.

Much of the creative energy today is on the outside of corporate systems, not the inside. "John isn't going to put on a suit and go to the office," says Shmuger, adding with a laugh, "He knows he has a better job than me."

In the music business, for example, a variety of black artists and producers have successfully made the leap to running record labels, including Sean "Diddy" Combs, Dr. Dre, L.A. Reid, Jermaine Dupri and Jay-Z. Singleton sees Jay-Z as an intriguing role model.

"I want to do for the movie business what Jay-Z did in the music business," he says. "He's the guy everyone goes to for guidance, which is a role I want to embrace, being a godfather to a new generation of filmmakers."

Hip-hop has remained relevant, Singleton says, because it is always embracing new talent. "The studios are always two years behind," he says. "They say they want to be in the new talent business, but if you're sitting at Morton's, you're not out helping a young filmmaker learn how to fix their script or get a shot right."

At 38, Singleton may not be as young or brash as he once was, but he still knows talent when he sees it. And talent attracts money, which is one thing the executives in the white world of today's studios understand. "I want to nurture the next generation, which is where our future will come from," Singleton says. "I'm hoping I can give them what I always wanted, which is some real-life advice."
Multiculturalism in children's books
From the Chicago Tribune, 12/2/01:
Diversity integrated into books for kids

More and more children's books appear to be incorporating different ethnic races into their stories. From one page to the next, black kids interact with Hispanics, hold hands with white kids or play together with Asians.

"It is self-evident that the need is there because the country is getting more diverse," explained Philip Lee, co-founder and publisher of Lee & Low Books, an independent children's book publisher in New York specializing in multicultural themes.

Lee said schools and libraries make up more than half his clientele. "We get a lot of requests because bookstores are not necessarily located in communities of color, but obviously schools and libraries are everywhere."

Despite the popularity, Lee said, there aren't enough books out there. It's the "same people published over and over again; there're not enough new people."
Related links
PEACE PARTY marketing data
Why write about Native Americans?
Some thoughts on minority comics
The future of comics

---
* More opinions *
| | | |
| --- | --- | --- |
| | . . . | |
---
Home | Contents | Photos | News | Reviews | Store | Forum | ICI | Educators | Fans | Contests | Help | FAQ | Info
All material © copyright its original owners, except where noted.
Original text and pictures © copyright 2007 by Robert Schmidt.
Copyrighted material is posted under the Fair Use provision of the Copyright Act,
which allows copying for nonprofit educational uses including criticism and commentary.
Comments sent to the publisher become the property of Blue Corn Comics
and may be used in other postings without permission.