Home | Contents | Photos | News | Reviews | Store | Forum | ICI | Educators | Fans | Contests | Help | FAQ | Info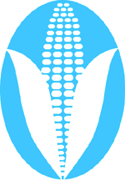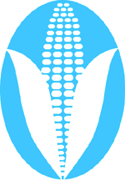 Comics Good for Your Health
(6/30/06)
---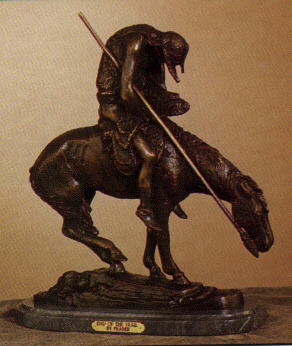 An expanded version of my Indian Comics Irregular essay Comics Good for Your Health:
The setup
From the Aboriginal Youth Network:
Comic Book Reading: Good For Your Health

By Fiona Hossack, Edmonton (Sep 13, 2005)

In an effort to change statistics that show Aboriginal youth as a high-risk group, the Healthy Aboriginal Network has recently launched a new program to create a series of comic books dealing with Aboriginal health issues.

The comic books will be drawn by emerging and professional Aboriginal cartoonists.

The first comic will address the disturbing trend of youth suicide attempts in Aboriginal communities in British Columbia. The comic is set up to encourage youth to recognize feelings in themselves, the behavior in others and to reach out before a suicide attempt is made.

Content of the first issue will be reviewed for authenticity by Aboriginal youth focus groups and two professors, Michael Chandler and Chris Lalonde, who have studied Aboriginal youth and suicide.

The comic is set to be published in November.

Other topics that are being discussed for coming issues include racism, violence, drug/alcohol abuse, sexual transmitted infections, nutrition and residential schools.

"The terrific thing about comics is that they can address any number of issues and kids read them over and over again," says Sean Muir, executive director of the Healthy Aboriginal Network and an enthusiastic participant in the creation of the comics.

Comic books are indeed a novel idea, allowing youth to learn both visually and in written form. In addition, this medium will not solely promote health; it will encourage literacy as well. Of course, comic books are also a sound choice because they are sure to capture the attention of youth easily, and it is probable they will read them more than once.

The only real question now then is: What are they going to name the hero? Who knows, they might even make it a girl and name her Fiona -- what a smart idea.

For more information on the Healthy Aboriginal Network or their projects, you can contact the Executive Director Sean Muir at 604-876-0243.
In their own words
The Healthy Aboriginal Network's description of the project:
Aboriginal Youth Comic Book

Aboriginal youth are a high risk population. And judging from the statistics, health information is not getting through to them. So we developed the idea that the medium of disseminating information has got to be changed. We need something that youth are open to and find non-threatening—the simple comic book. We've recently been awarded $10,000 in funding from the Vancouver Coastal Health Authority to create a comic book based on the issues and challenges that Aboriginal youth frequently face—racism, violence, drug / alcohol abuse, STDs, suicide, nutritional inadequacies and the multi-generational effect of residential school abuse. The VCH project is designed to involve Aboriginal youth in every aspect of the creative process—the writing, review for authenticity, illustration, colorizing of drawings, editing, layout and evaluation. The comics will be anthology based, giving many youth artists an opportunity to have their work published, which they may not have otherwise attained by themselves. We are currently working on a comic around Aboriginal youth suicide. Other ideas include capturing a day in the life of an Aboriginal youth. He or she will be our protagonist. Young, unassuming, vulnerable yet an absolute super hero in the way they navigate the terrors of everyday life.
The results

Superhero flying to the rescue of native youth
Cree legend Wesakechak comes to life in an updated form for comic books to be distributed to aboriginals

Miro Cernetig
Vancouver Sun

Monday, June 19, 2006

Suicide is a scourge among young aboriginals. But a new superhero, with eagle feathers in his hair and a red, white and blue suit that hugs his chiselled body, is flying in to the rescue.

His name is Wesakechak, named after the mythical shape-shifter and protector in Cree legends. But he's been updated for the 21st century with a flying motorcycle, superhuman strength and put inside a comic book now being distributed across the country for aboriginal youth.

"We wanted to find a way to get through to young people," said Sean Muir, founder and executive director of the Healthy Aboriginal Network, a non-profit society. "In the past, this sort of stuff has often been done with lots of text and pamphlets. We thought a comic book might be a better way of reaching out."

Apparently they were right. In fact, the comic Darkness Falls, which received $45,000 in aid from the B.C. Ministry of Health, is something of a best-seller: More than 33,000 of the comics, which will be revealed June 21 at the World Urban Forum, will be distributed to aboriginal teenagers, who are statistically five times more likely than their non-native counterparts to take their lives.

What makes the comic unique — and an effective teaching tool when discussing the silence-inducing subject of suicide, said Muir — is that it fuses together elements of aboriginal spirituality with eye-popping action scenes and film noir fantasies one might find in an X-Men film.

The comic's creator is Steve Sanderson, a 29-year-old animation artist who has worked for some of Vancouver's biggest animation and video game studios. Born to a Cree father and a non-native mother of Scottish descent, Sanderson got the inspiration a few years ago when he received a disturbing call from his cousin, who was ten years younger than him and still lived in Saskatoon.

"He just called me out of the blue and said that he was going to kill himself," said Sanderson. "He meant it. He was at the end of his rope."

Sanderson rushed to Saskatchewan to spend time with his troubled cousin. While there, he realized that his experience was one shared by thousands of aboriginals dealing with family members living in poverty who contemplate, and too often commit, suicide. But his mixed heritage and career in the entertainment world brought another perspective to the problem.

"I thought it would be cool if I could mix the two — my fascination with pop-cult and comic books and video game culture with native culture," he said. "I thought it would make something really different and more relevant for kids."

What he decided to do was pit his superhero Wesakechak (pronounced wee-sak-ee-chak) against a more fearful Cree phantom which he also learned about while growing up: The Weetigo, the spirit who takes over a person's body and mind, making them commit acts such as cannibalism. Sanderson decided to make the Weetigo the evil force that drives native children to suicide.

What Sanderson also did, mostly through his drawing and use of language, was portray life on the reserve as dark and desperate, as it can be sometimes. His opening panel is a depressing scene of a native high school, somewhere on the vast, sun-baked prairie. The main character, based on himself and his cousin, soon emerges as an overweight boy — with a penchant for drawing — who is bullied at school, told he's only good at eating by his teacher and goes home to a family where he's told he's too fat and "useless."

Further on, the teen sits in a dark grove of trees, tears streaming, declaring, "I want to die. I want to die."

Such scenes were not put in without pause. Muir said his organization screened the comic carefully over nine months.

"The last thing you want to do is put this out and actually give people an idea about suicide," he said.

But the story, while sometimes sad, is ultimately a hopeful one. When the evil Weetigo tries to force the boy to commit suicide, the powerful Wesakechak in full superhero mode tries to do battle. But he's losing. It's the young boy who hold the power to defeat this demon in front of him by declaring four words: "I don't wanna die."

It's a simple story, said Sanderson. But it's left him fulfilled.

"If one kids reads this and it changes their mind, then I've done something important with my life," he reflected.

In fact, he already has. Sanderson's once-suicidal cousin is now graduating from film school, he said, "and has turned into a real success story," just like in the comic that thousands of other aboriginal children are now reading.
Rob's review
As noted previously, The Healthy Aboriginal Network created DARKNESS CALLS (not FALLS) to address the critical issue of suicide in a youth-friendly format. Here are my thoughts on the 40-page comic:
The good:

The story depicts the genuine lives of Native youths as it follows its protagonist, Kyle, from school to home. There are no blatant clichés or stereotypes.
Although somewhat cartoonish, the artwork is nice and atmospheric, creating a real sense of place. Wesakechak and Wihtiko, the dueling dream adversaries, have cool costumes.
Kyle's grandfather imparts wisdom to him without being heavyhanded. He's the kind of elder everyone should have.
The bad:
Kyle's plunge into suicidal despair and his quick recovery both seem undermotivated. Not to minimize the tragedy of suicide, but millions of kids have teachers who yell at them and classmates who bully them.
Wesakechak's powers--shape-shifting, a magic sword, acrobatics--are a bit of a hodgepodge. Why trade punches with Wihtiko when he can turn into a flock of crows and avoid them?
The artwork as printed is about three shades too dark. It doesn't look nearly as nice as the sample shown here.
The ugly:
The three-page sequence introducing Wesakechak is so murky it's almost impossible to read.
In short, DARKNESS CALLS is a fine addition to the Native-comic genre. It's one of the best comics, if not

the

best, to deal with an important, real-world issue.

Only the unsatisfactory printing job keeps me from putting it on my recommended list. If the Healthy Aboriginal Network corrects this problem in the next edition, it's there.

For another comic by the Healthy Aboriginal Network, see Aboriginals Standing Together. For the latest on this group's comics, see Update on the Healthy Aboriginal Network.

Buy the comic
The Healthy Aboriginal Network


More on the Healthy Aborginal Network's comics
Review of AN INVITED THREAT
Another look at DARKNESS CALLS
Another look at ON THE TURN
Odjick on ON THE TURN
Review of ON THE TURN
Suicide expert praises DARKNESS CALLS
Update on DARKNESS CALLS
The latest on DARKNESS CALLS


Related links
Why Americans commit suicide

---
* More opinions *
| | | |
| --- | --- | --- |
| | . . . | |
---
Home | Contents | Photos | News | Reviews | Store | Forum | ICI | Educators | Fans | Contests | Help | FAQ | Info
All material © copyright its original owners, except where noted.
Original text and pictures © copyright 2007 by Robert Schmidt.
Copyrighted material is posted under the Fair Use provision of the Copyright Act,
which allows copying for nonprofit educational uses including criticism and commentary.
Comments sent to the publisher become the property of Blue Corn Comics
and may be used in other postings without permission.