Home | Contents | Photos | News | Reviews | Store | Forum | ICI | Educators | Fans | Contests | Help | FAQ | Info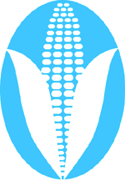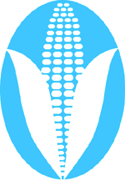 Stereotype of the Month Entry
(12/3/07)
---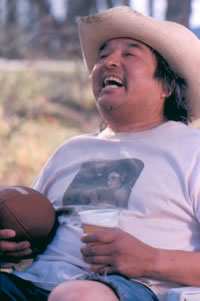 Another Stereotype of the Month entry:
Dec 3, 8:08 PM EST

Jury's talk about Indians and alcohol gets man new trial

SALT LAKE CITY (AP) — A judge threw out an assault conviction against an American Indian after some jurors discussed stereotypes about the drinking habits of Indians during deliberations.

Kerry Benally of the Ute tribe deserves a new trial because two jurors failed to honestly answer questions about their "preconceived notions" about Indians before trial, U.S. District Judge Dale Kimball ruled Nov. 20.

Benally, 35, was accused of striking a Bureau of Indians Affairs officer with a flashlight after complaints that he was driving erratically in the White Mesa area of southeastern Utah.

Benally was found guilty Oct. 10 in federal court in Salt Lake City. After the conviction, his attorney, A. Chelsea Koch, asked for a new trial, based on information from two jurors.

Juror Karen Cano said the jury foreman stated, "When Indians get alcohol, they all get drunk."

"He then added that when they do get drunk, they get wild or violent, or something to that effect," Cano said in an affidavit.

"During another discussion, another juror asked what would happen if we found him not guilty? What kind of message would we be sending back to the reservation?" Cano said.

Another juror, Mark Gurnsey, said statements during deliberations "stereotyped the Indian culture regarding their propensity for drinking," wrote Robin Howell, an investigator for the defense.

Assistant U.S. Attorney Trina Higgins opposed the request for a new trial, saying the reports by Cano and Gurnsey were hearsay.

Benally was accused of assaulting a police officer who stopped him outside his home. The officer believed Benally had been drinking, but alcohol had nothing to do with the charge, Koch said Monday.

Benally has been in custody since his arrest in April and remains in a county jail that holds federal defendants. Prosecutors must decide whether to appeal the judge's decision or pursue a second trial, Koch said.

"I am doing a whole lot better thanks to you granting me a new trial," Benally said in a recent letter to the judge.

Cano, the juror, said she felt pressured to convict Benally. She told the jury foreman that his views on Indians should have prevented him from serving.

"He didn't say anything. Everyone who heard the conversation then went quiet," Cano said in her affidavit.
*****
Judge throws out assault conviction, says jurors showed bias
Jury member says talk turned to American Indians' drinking habits during deliberations

By Pamela Manson
The Salt Lake Tribune
Article Last Updated: 12/03/2007 01:29:40 AM MST

According to court documents, the Bureau of Indian Affairs received a report on April 14 that Kerry Dean Benally was driving erratically in the White Mesa area in southeastern Utah. An officer found him on the reservation and followed him to a residence.

The officer said Benally, who appeared to be intoxicated, punched him and struck him in the face with a flashlight. Benally, 35, was charged with assault on a federal officer.

His trial in U.S. District Court in Salt Lake City began Oct. 9 and the jury returned a guilty verdict the next day.

When jurors were selected to hear the assault case of Ute Reservation resident Kerry Dean Benally, no one said yes when U.S. District Judge Dale Kimball asked if they had any preconceived ideas about American Indians.

But following Benally's conviction, juror Karen Cano came forward to say the talk during deliberations had turned to the drinking habits of American Indians.

According to an affidavit by Cano, the jury foreman told his peers that he had lived on or near a reservation. She said the foreman told them "When Indians get alcohol, they all get drunk," and that "when they do get drunk, they get wild or violent."

A female juror appeared to agree by saying something about what happens when "they get drunk," Cano wrote. Two other members of the jury talked about the need to send a message to the reservation — one allegedly saying his relatives in law enforcement had talked "about what happens when people mess with police officers and get away with it," according to Cano.

The complaints were enough to convince Kimball to throw out Benally's conviction and grant a new trial. The judge ruled Nov. 20 that two jurors had failed to answer honestly during jury selection about whether they had preconceived ideas about American Indians.

One juror's talk about similar cases he had heard about from family members who were in law enforcement also likely impacted the verdict, Kimball wrote.

The U.S. Attorney's Office is considering whether to appeal Kimball's decision. Prosecutors dispute there was any juror misconduct and insist there is no proof of prejudice, saying Cano's affidavit contains "unreliable hearsay."

In a motion for a new trial, assistant federal defender A. Chelsea Koch said Cano contacted the defense on Oct. 11 because she was concerned about the racial prejudice of two jurors.

In a brief opposing Benally's request for a new trial, the U.S. Attorney's Office said the alleged statements about living near a reservation and seeing Indians drink do not prove bias.

"Even when bias is shown, a new trial is only required if the misconduct was so prejudicial that defendant did not receive a fair trial," prosecutor Trina Higgins wrote.
Related links
Drunken Indians
Savage Indians

---
* More opinions *
| | | |
| --- | --- | --- |
| | . . . | |
---
Home | Contents | Photos | News | Reviews | Store | Forum | ICI | Educators | Fans | Contests | Help | FAQ | Info
All material © copyright its original owners, except where noted.
Original text and pictures © copyright 2008 by Robert Schmidt.
Copyrighted material is posted under the Fair Use provision of the Copyright Act,
which allows copying for nonprofit educational uses including criticism and commentary.
Comments sent to the publisher become the property of Blue Corn Comics
and may be used in other postings without permission.