Home | Contents | Photos | News | Reviews | Store | Forum | ICI | Educators | Fans | Contests | Help | FAQ | Info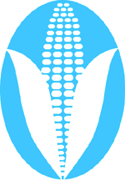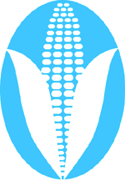 Stereotype of the Month Entry
(8/24/06)
---
Another Stereotype of the Month entry:
Limbaugh handicapped races in new Survivor series, suggested "African-American tribe" worst swimmers, Hispanics "will do things other people won't do"

On the August 23 broadcast of his nationally syndicated radio program, Rush Limbaugh suggested that the competition in a new season of CBS' reality TV program Survivor, in which contestants are reportedly divided into competing "tribes" by ethnicity, "is not going to be fair if there's a lot of water events." In support of this assertion, he cited a March 2 HealthDay article reporting that "young blacks — especially males — are much more likely to drown in pools than whites."

During the program, Limbaugh suggested that "people at CBS" are "scratch[ing] their heads" and asking whether "the swimming portion" of the new Survivor competition is "going to be fair." When pressed by an African-American caller to identify "[w]hich team ... would be the worst swimmers and why," Limbaugh stated that "the white tribe would be the best swimmers" based on the performance of white athletes at "the Olympics." After apparently disconnecting or cutting the volume level of the caller, Limbaugh said: "[Y]ou're saying I'm being racist because I'm saying blacks can't swim." He further protested: "I mentioned the swimming comment only because it's not going to be fair if there is a lot of water competition in this. It just isn't. It is not a racial or racist comment at all."

In support of his assertion that his comments were "not ... racist," Limbaugh cited a March 2 HealthDay article reporting that "young blacks — especially males — are much more likely to drown in pools than whites." But the study on which the HealthDay article was based did not address the swimming abilities of African-Americans in general. HealthDay reported that "[r]esearchers don't know why black kids are at higher risk of drowning," that "[m]ost of the black [drowning] victims ... drowned in public pools," and that "[t]he study didn't examine whether the victims had taken swimming lessons or whether the pools were supervised by lifeguards." Additionally, the article noted that according to the study, "people from poorer families were more likely to drown" — "regardless of race," and that one author of the study suggested "[f]uture research" will be done to "examine whether swimming instruction reduces the risk of drowning."

Regarding the new Survivor series, Limbaugh also stated that there "are many characteristics ... that you would think would give [the African-American tribe] the lead, and the heads up in terms of skill and athleticism and so forth." He also stated that "our early money" is on "the Hispanic tribe" — which he said could include "a Cuban," "a Nicaraguan," or "a Mexican or two" — provided they don't "start fighting for supremacy amongst themselves." Limbaugh added that Hispanics have "probably shown the most survival tactics," that they "have shown a remarkable ability to cross borders" and that they can "do it without water for a long time, they don't get apprehended, and they will do things other people won't do."

Limbaugh also asserted that "the Asian-American tribe" — whom he called "the brainiacs of the bunch" — "probably will outsmart everybody," but while "intelligence is one thing ... raw, native understanding of the land — this is probably why the Native Americans were excluded, because they were at one with the land and they would probably have an unfair advantage."

He added that "the white tribe," "if it behaves as it historically has," will "bring along vials of diseases" and "will wind up oppressing" the other tribes by "deny[ing] them benefits" and "property," but will later "try to put [the other tribes] on some kind of benefit program." He further asserted that if CBS "allows ... cheating" and "oppression," "then of course the white tribe is going to win."
Rob's comment
Needless to say, Native people today aren't more "one with the land" than anyone else, generally speaking. This is Limbaugh's backhanded way of saying Indians are more primitive than other people.
Correspondent Tom tried to defend Limbaugh:
>> I was listening to that show. Limbaugh was being sarcastic, assuming this was what CBS would expect from setting up such an idiotic, shark-jumping premise. <<
Sure he was. Sarcastic in a "I'm pretending to be joking but I really mean it" way, maybe.
If you don't let on that you're "joking," there's no difference between a joke and a genuine remark. As I've noted many times in my stereotype contest (the "Red Man's Greed" episode of South Park being a good example).
Limbaugh has a history of making racist and semi-racist remarks, so why should these remarks be any different? Where's the evidence that he knows what a racist remark is and how not to offend people by making one?
Related links
Rush Limbaugh is a big fat racist

---
* More opinions *
| | | |
| --- | --- | --- |
| | . . . | |
---
Home | Contents | Photos | News | Reviews | Store | Forum | ICI | Educators | Fans | Contests | Help | FAQ | Info
All material © copyright its original owners, except where noted.
Original text and pictures © copyright 2007 by Robert Schmidt.
Copyrighted material is posted under the Fair Use provision of the Copyright Act,
which allows copying for nonprofit educational uses including criticism and commentary.
Comments sent to the publisher become the property of Blue Corn Comics
and may be used in other postings without permission.