Home | Contents | Photos | News | Reviews | Store | Forum | ICI | Educators | Fans | Contests | Help | FAQ | Info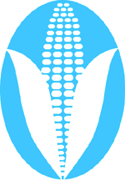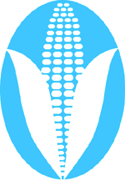 Stereotype of the Month Entry
(12/27/05)
---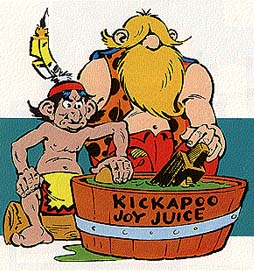 Another Stereotype of the Month entry:
Advice column contains anti-Native slurs
Remarks stem from incident during school's Miss Indian pageant

TULSA OK
Sam Lewin 12/27/2005

An Oklahoma college advice columnist referred to Native Americans as "savages," and advised a reader to get an Indian man "drunk on fire water and trick him into signing over all his possessions."

The column appeared in the Dec. 2 edition of The Southeastern, the paper for Southeastern Oklahoma State University in Durant.

The letter was apparently generated by an altercation that happened when the school's Native American club was conducting its annual Miss Indian Southeastern pageant. A nearby student was loudly practicing a musical instrument, and club members asked him to tone it down.

The dust-up might have ended there, except the instrument-practicing student wrote a self-serving account of the incident to a columnist that calls himself "The Amazing" Beau Chadwell.

His letter is as follows: "I was practicing an instrument in the Fine Arts Building the other night when a Native American man asked me to stop because it was disturbing some pageant going on in the recital hall. I told him no and then he threatened to beat me up. I had to practice and he wouldn't shut the doors to the recital hall. How could I have avoided this?"

The letter is signed, "Scared Whiteman."

Without question the veracity of the account, Chadwell issued the following reply: "well they don't call them savages for nothing. My advice would be to get him drunk on fire water and trick him into signing over all his possessions to you for some Mardi Gras beads. Then you can sell them on eBay and make a little money for your troubles."

The response did not sit well with the college's Native American population, and one person publicly balked, asserting in a letter that what Chadwell wrote was offensive.

Chadwell responded to the complaint by writing: "Tonto…My response was not directed to all Native Americans, just the one in that situation. The man in question was promoting the N.A. stereotype of drunken belligerence with his behavior. The man threatened an individual, and the campus police had to be called to keep the peace. His actions were savage and so was he. He is an embarrassment to his culture and humanity."

Messages left with The Southeastern's editorial desk were not returned, and Chadwell did not respond to an e-mail from the Native American Times seeking further comment.

The Southeastern's website describes the paper as "a teaching tool for communication/journalism students under the Department of Communication and Theatre at Southeastern Oklahoma State University."

This is not the first time in recent weeks that a publication has used terminology jarring to some Native Americans. In a story about Native actress Q'orianka Kilcher, a New York-based magazine ran the headline "Squaw Talent". The editor of the magazine soon apologized, and the controversy now appears finished.
Rob's comment
Chadwell's initial comment, "Well they don't call them savages for nothing," clearly was directed at all Indians. That's the whole point of a plural noun: to include everyone. If he doesn't understand that, he probably shouldn't be writing for a newspaper.
Chadwell's response to the complaint, "Tonto...," compounds the problem. He hasn't just stereotyped one Indian, he's stereotyped every Indian he's known. To put it another way, there isn't a single Indian he hasn't stereotyped.
Related links
Savage Indians
Drunken Indians

---
* More opinions *
| | | |
| --- | --- | --- |
| | . . . | |
---
Home | Contents | Photos | News | Reviews | Store | Forum | ICI | Educators | Fans | Contests | Help | FAQ | Info
All material © copyright its original owners, except where noted.
Original text and pictures © copyright 2007 by Robert Schmidt.
Copyrighted material is posted under the Fair Use provision of the Copyright Act,
which allows copying for nonprofit educational uses including criticism and commentary.
Comments sent to the publisher become the property of Blue Corn Comics
and may be used in other postings without permission.