Home | Contents | Photos | News | Reviews | Store | Forum | ICI | Educators | Fans | Contests | Help | FAQ | Info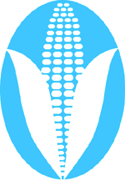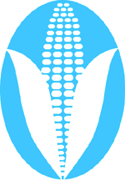 Stereotype of the Month Entry
(11/23/05)
---
Another Stereotype of the Month entry:
Robert,

Here is a cartoon for your website archives from the Florida Independent Alligator a student paper for the University of Florida. It was an editorial cartoon posted Nov 23, 2005, the weekend of the University of Florida (Gators) football game against Florida State (mascot: Osceola on a horse, team name: Seminoles). It is now in their archives by date. Feel free to post widely, FL AIM and several other organizations have been writing letters to the editor, and to the President of UF demanding an apology. No response has been forthcoming from the president or any of the UF diversity or Race related organizations. More letters to the editor would be welcome. FL AIM plans to be heard, and will be taking further action to let the student run editorial board know just how hostile and offensive this image is. At least one letter has gone to the NCAA from Russell Redner who wrote also to UF president and diversity organizations. Let me know if you'd like a copy of this excellent letter.

The Independent Florida Alligator http://www.alligator.org/

action speaks louder than words

Jan Tucker
Adjunct Professor
Lake City Community College & Saint Leo University
Lake City, FL & San Antonio, FL
jtucker@starband.net
A letter to the university

RE: The racist editorial cartoon on the Wednesday, November 23rd, 2005 issue of The Independent Florida Alligator, University of Floridas Student Newspaper

TO: J. Bernard Machen, University of Florida President
Dean Robert H. Jerry II, Dean of Levin College of Law
Prof. Kathryn Russell-Brown, Director, Center for the Study of Race and Race Relations
Prof. Pedro Malavet
Prof. Sharon Rush
Prof. Kenneth Nunn

CC: Sidney Mc Phee, President Division IA, NCAA Executive Subcommittee on Gender and Diversity Issues
Lawrence Baca, Deputy Director, Office of Tribal Justice, US Department of Justice
Michael Avery, President, National Lawyers Guild
Els Herten, KOLA International
David Narcomey, American Indian Movement-Florida

Dear President, Professors, and Administrators of the University of Florida,

We appeal to you on a very important matter, not only for the indigenous community in Florida and this whole country, but for all the communities of color and the academic and civil climate in general. Your student newspaper published an editorial cartoon (below) on the Wednesday, November 23rd, 2005 issue, that is deeply racist, offensive and incites violence against Native peoples. It depicts exactly why racial stereotypes have no place as sports mascots, particularly at academic institutions.

Your University stands on Native land obtained from the indigenous people through extreme violence, theft and genocide. Even the first thanksgiving (the holiday to which the cartoon refers) Proclamation was by the Governor of Massachusetts in 1632 in thanks for the safe return of its forces after the slaughter of hundreds of Pequot and Wampanoag peoples. This cartoon mocks our suffering, the injustices perpetrated on Native people, our holocaust, and it also implies that it is generally acceptable to kill a Native person. Indigenous peoples constitute 30% of all violent hate crime victims, yet we constitute only 1/10th of 1% of the US population and we are the single ethnic group suffering most violent crimes at the hands of other races, mostly from European-Americans. The message put out by your student newspaper dehumanizes us, and perpetuates the every day violence as well as our historical trauma.

I am and educator and a mental health counselor, as such I share with you the responsibility for maintaining the ethics of teaching and for helping to eliminate racism in all aspects of academic life. I am asking you to take a strong stance against racism in your school. I am aware that your Law School houses a center dedicated to improve race relations, this shows a serious commitment to these matters and I urge you to live up to those standards. Furthermore, I am certain you would not tolerate this sort of depiction of any other historically oppressed peoples. If Mr. Marlette would have caricatured an African American person with a caption saying that it was culturally insensitive to kill a black person so close to Martin Luther King Day, as he did with Natives in thanksgiving, your response would be swift and visible addressing this overtly racist material on your student newspaper. I expect this case to be handled similarly and recommend: academic sanctions for Mr. Marlette, opportunities for Native voices to be heard, a public apology by the University, and meaningful steps towards improving recruitment and retention of indigenous students and faculty.

Respectfully,

Russell James Redner, MSW
Alesek Institute
Franks Landing Indian Community, WA

NOTE: For a very complete list of educators resources on the damage done by racial stereotypes I recommend visiting the following site

http://aistm.org/fr.psych.htm
Addendum (6/7/06)
Ms. Tucker wrote again after I asked her for another copy of the offending image:
Rob,

Here you go, and we never got any kind of apology from the Independent Florida Alligator. The student cartoonist has graduated and moved to NY. I have a copy of the so called apology and never even a mention of the cartoon.

Jan

Jan Tucker
Adjunct Professor
Liberal Arts Department
Lake City Community College
Distance Learning Program
Saint Leo University
The following is what Tucker referred to when she said the Alligator offered a so-called apology but not a real apology:
Column
Students can voice opinions at forum

We're sorry.

We're sorry we sometimes misspell a name, a place or the title of an. event.

We're sorry we don't have the space or resources to report on every newsworthy person, or event.

And we're sorry for every time that we unwittingly hurt our readers — the most notable instance being a cartoon last semester that depicted Condoleezza Rice spouting off "N***a please."

But for every fact error, every missing story and every insensitive depiction, we are also proud of how much we learn.

We believe that our paper is an integral part of the student community. We are able to thoroughly and truthfully report on university issues because we are completely independent from UF. Students are able to read it all for free; the Alligator runs without any student money.

And we think our paper has improved this semester.

We quickly print a correction for every valid complaint.

We instill in our reporters the importance of scouring the campus for news that doesn't come in press releases or e-mails.

And we thoroughly discuss every editorial decision that might be taken as derogatory. As shown in this column and in a few recent news stories, we no longer print the word that so many of our readers found hurtful and unnecessary.

They were right. We were wrong.

But we still haven't met some of our goals.

We need a more diverse staff. Although we've seen a couple of new faces in the office, we're still struggling to fairly represent UF's campus.

We also lack a Reader's Advocate. This position is essential at a community paper like the Alligator. Such a person would be the voice of the community within the Alligator walls. He or she would write columns on issues important to readers, organize forums between the Alligator and the public, and keep a close watch on the newsroom.

With such an important job left unfilled, we can hardly continue to improve.

Lastly, we lack enough members for our Editorial Board. Although we think our editorials take an intelligent stand on student issues, we lack an outside voice. We need more applicants or else these pages won't represent student opinion.

Don't agree with my analysis? Want to get involved?

Then come to our forum next Monday, which will be hosted by the Journalism and Communications College Council.

You can tell us what we're doing wrong, what you like about our newspaper and how we can improve.

We'll also answer questions about how the Alligator works, what it takes to get a story in the paper and how to get involved in reporting campus news.

Although we might not be able to answer every question or follow every suggestion, we promise you one thing: We'll listen.

Just come by the Reitz Union, Room 382, at noon Monday.

But if you can't make it to our forum, please let us know what you think by sending a letter to the editor or a guest column to letters@alligator.org.

On our Web site we have posted a link to the journalism ethics we live by. Visit www.alligator.org, click on the About Us section and scroll to the bottom of the page. If, after reading them, you think we haven't lived up to the standards, let us know.

These pages are for you — use them.

Emily Yehle is the editor of the Alligator and a journalism senior. Her column represents the opinion of the paper.

The views expressed here are not necessarily those of the Alligator.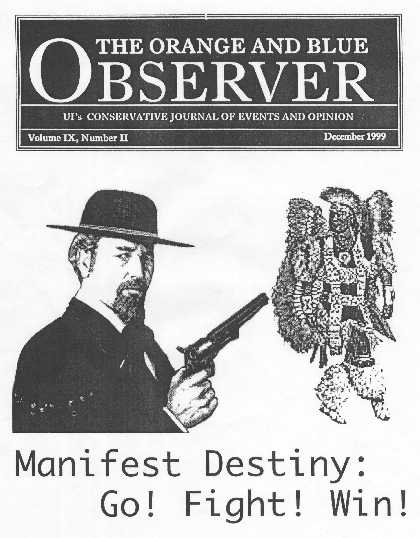 Rob's comment
A few corrections and comments:
I believe Andy Marlette (nephew of Pulitzer Prize-winning cartoonist Doug Marlette, was trying to make a point about America's cultural insensitivity to Indians. In particular, about the NCAA's attempt to ban the Seminoles and other mascots in post-season play. Ironically, he did it in a way that itself was culturally insensitive, which overshadowed his point.
It's generally not a good idea to depict the victim of a horrible crime being victimized again, even if the message is satirical. Similarly, it probably should be off-limits to show a black being lynched or a Jew being gassed. Inevitably, people will see the crime and miss the message.
Also, Marlette drew a generic Indian, not one who looked like a Seminole. This approach is understandable, since the cartoon doesn't make sense unless you can recognize the Indian. But it's still stereotypical.
Incidentally, the American Indian population is about 1% of the US total, not 0.1%.
Related links
The harm of Native stereotyping: facts and evidence
Team names and mascots
Native comic strips vs. comic books

---
* More opinions *
| | | |
| --- | --- | --- |
| | . . . | |
---
Home | Contents | Photos | News | Reviews | Store | Forum | ICI | Educators | Fans | Contests | Help | FAQ | Info
All material © copyright its original owners, except where noted.
Original text and pictures © copyright 2007 by Robert Schmidt.
Copyrighted material is posted under the Fair Use provision of the Copyright Act,
which allows copying for nonprofit educational uses including criticism and commentary.
Comments sent to the publisher become the property of Blue Corn Comics
and may be used in other postings without permission.