Home | Contents | Photos | News | Reviews | Store | Forum | ICI | Educators | Fans | Contests | Help | FAQ | Info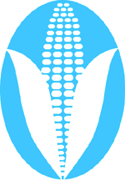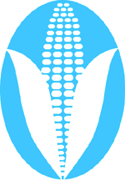 Stereotype of the Month Entry
(4/22/05)
---
Another Stereotype of the Month entry:
Fri April 22, 2005

Historian doesn't want Indian parents to let their children celebrate

By Judy Gibbs Robinson
The Oklahoman

An Oklahoma Indian historian is urging Indian parents to discourage their children from participating in today's Land Run celebrations.

"The Oklahoma Land Run is not an occasion for Indian people to celebrate," said Dennis W. Zotigh, American Indian historian at the Oklahoma Historical Society.

"I'm not trying to cause trouble. I just want to inform Oklahomans that there are two sides to the story," Zotigh said. "The Oklahoma Land Run was held at the expense of Oklahoma Indians."

Zotigh said he became upset when his 4-year-old daughter came home from her private preschool with a note advising her to dress in "Western attire" today to celebrate the Land Run.

Zotigh responded by sending an e-mail Thursday to hundreds of Indians and Indian activists in Oklahoma and elsewhere. Within minutes, he said, he started getting replies.

One woman wrote she'd been through the same battle when her daughter was expected to participate in playground re-enactments of the Land Run.

"As youngsters, they want to take part. I always sent her in tribal clothing, and I told her she was not to run," Diana Fitzpatrick of Norman wrote. "As she got older and realized what was actually happening and the significance, I gave her the option to stay home on that day."

Another parent wrote that her husband, who is Indian, has urged their children's teachers to divide the class into Indians and non-Indians, then have the Indians lay out blankets and the non-Indians come take away the blankets.

"The teachers didn't like that idea but it also opened their eyes to the fact that the way they celebrate this event in history is just wrong," said Christie Factor, who lives in the Edmond School District.

The state Education Department neither requires nor forbids celebrating the Land Run, spokeswoman Wendy Pratt said.

Neither Tulsa Public Schools nor Oklahoma City Public Schools has a policy banning land run re-enactments or requiring an alternate activity for Indian children, spokesmen for the two districts said.

"It's really up to individual schools," said Todd Stogner, spokesman for the Oklahoma City District. "We've never had any complaints. It's part of Oklahoma history."

Tulsa Public Schools has never received complaints either, said Maia Maxwell-Weaver, a public information officer since 1998.

"I've never heard of any Native American organization being angry because of this," Maxwell-Weaver said.
*****
Land Run of 1889

About 2 million acres of what is now central Oklahoma was opened to non-Indian settlement on a first-come, first-served basis at noon April 22, 1889.

Between 50,000 and 75,000 people participated in the "land run," choosing either a 160-acre homestead or a city lot.

At one time, the 2 million acres belonged to the Creek and Seminole tribes. After the Civil War, the tribes were forced to sell the land to the federal government at 60 cents to $1.25 an acre.

The government said it would relocate other groups on the land, but never did. Many U.S. citizens therefore thought the Unassigned Lands were public domain and should be open to settlement. Congress finally agreed.

Five more land runs were held from 1889 to 1895.

Source: "The Story of Oklahoma" by W. David Baird and Danney Goble, University of Oklahoma Press, 1994.
From the Native Times:
Commentary: Is it right to celebrate the Land Run?
Some believe it is a tragic day

TULSA OK
Louis Gray 4/22/2005

Many Oklahoma Schools will be celebrating the Oklahoma Land Run. Some will dress up in costume to depict in detail the clothes of White settlers back in 1889. While many Oklahomans are eager to celebrate the taking of the Indian land, many Native Americans believe it nothing short of throwing a party for thieves.

It would be as unseemly as going to the hometown of Gen. George Armstong Custer and having a victory parade. That would be clearly wrong.

In truth there were some Indian people kept to the side by the calvary. They stood and cried. I wonder if the schools will show that? I wonder if they will show the planning of the theft? I wonder if the schools will teach the children the truth?

Some historians might argue that the Indians were paid for their land. It is also reasoned that the tribes were being punished for fighting for the confederacy during the civil war. Of course thousands of Native American Oklahomas fought and died for the Union.

It was their opportunity to rush into Indian territory and stake their claim on the richest grass on earth. The Land Run was always about power, money and greed.

Some tribes were paid against their will as little as 60 cents per acre. Or as some might theorize outright theft. Who would want to sell their home when they didn't want to and only recieve pennies on the dollar for their land?

It is wrong for anyone to object to such a famous event in Oklanoma history? Is it wrong to steal from humble people? Some parents are sending notes asking educators to not humiliate their child by making them take part in the racially insensitive reinactment.

Wrong is wrong no matter how few agree the celebration is incorrect.

Oklahoma schools have a long history of selling everyone on the idea it could rewrite history. Why not?
Rob's comment
I never heard of the Land Run celebration, or I might have commented on it before. I imagine other concerned parties are in the same position as me.
Non-Indians have claimed Indian land was vacant and free for the taking ever since Columbus. The Oklahoma Land Grab—er, Run—is a sad echo of this.
The notion that the land was vacant is an old stereotype. The ongoing celebration of this old stereotype makes it a new stereotype.
A Native responds

Hi Rob....I read your piece on the Oklahoma land run. You know, OU...the univ. in which I attend, their mascot is the "Boomer Sooner." It's a little wagon that runs around on the field at the OU football games. I asked a fellow student how it made him feel. He said "I choose not to think about it." In Oklahoma, you get numb to many things. It's all been around so long that you don't notice really. Also, Indians here love OU, the school, football, etc.

I guess the little wagon is a lot better than the previous mascot...it used to be a little Indian called "Little Red."

L
More on the Oklahoma Land Run
Countering Land Run celebrations

Related links
Genocide by any other name...

---
* More opinions *
| | | |
| --- | --- | --- |
| | . . . | |
---
Home | Contents | Photos | News | Reviews | Store | Forum | ICI | Educators | Fans | Contests | Help | FAQ | Info
All material © copyright its original owners, except where noted.
Original text and pictures © copyright 2007 by Robert Schmidt.
Copyrighted material is posted under the Fair Use provision of the Copyright Act,
which allows copying for nonprofit educational uses including criticism and commentary.
Comments sent to the publisher become the property of Blue Corn Comics
and may be used in other postings without permission.