Home | Contents | Photos | News | Reviews | Store | Forum | ICI | Educators | Fans | Contests | Help | FAQ | Info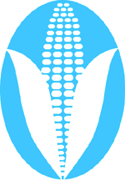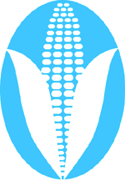 Stereotype of the Month Entry
(8/21/04)
---
Another Stereotype of the Month entry:
In his remarks of 8/21/04, Senate candidate Tom Coburn of Oklahoma implied the state's Indians were phony, money-grubbing power-mongers. Read his comments and the Cherokee Nation's response here:
*****
Indianz.com's summary of the conflict, 9/17/04:
GOP candidate says Cherokees aren't real Indians
Friday, September 17, 2004

A conservative Republican in a highly competitive race with a Cherokee Nation tribal member is coming under fire for claiming that Cherokees "aren't Indians" and for suggesting that tribal sovereignty is a "joke."

Tom Coburn, a former Congressman who won the GOP nomination for U.S. Senate over rivals who had the backing of party leaders, told a town hall meeting in Altus, Oklahoma, recently that the Cherokee Nation wants to enroll more members in order to receive more federal funds. He questioned the legitimacy of the tribe's heritage and said "the average Cherokee [blood] quantum is 1/512."

"Alright, listen, I know the tribal issues," he said on August 21. "I was a congressman where most of the Indians are in this state. The problem is, most of them aren't Indians."

Coburn went on to criticize attempts by several Oklahoma tribes to assert environmental authority over their lands. He then blasted opponent Rep. Brad Carson (D), a Cherokee member, for sponsoring a bill that would prevent land owned by Cherokee and other citizens of the Five Civilized Nations from falling out of trust.

"I mean this is a joke," Coburn told the audience. "It is one thing for us to keep our obligations to recognize Native Americans, but it's a totally different thing for us to allow a primitive agreement with the Native Americans to undermine Oklahoma's future and that's what they're talking about doing and it's big money."

The remarks largely went unnoticed until the Democratic Senatorial Campaign Committee, which is making a big push on behalf of Carson, began circulating them. Previously, only Coburn's characterization of the race against Carson as "the battle of good versus evil," also made at the Altus meeting, ended up in the mainstream press.

But now, tribal leaders who are firing back at Coburn for his "divisive" comments. Even though some are registered Republicans, they say they aren't going to support him.

"I'm a Republican and it is hard to understand why Tom Coburn takes pride in dividing Oklahoma and ridiculing people," said Chad Smith, principal chief of the Cherokee Nation. "If you disagree with him, you are evil. There's no discussion, no room for understanding."

"I've been a Republican all my life and Tom Coburn is an embarrassment to the Republican party," added Bill Johnson, a tribal council member.

The battle between Coburn and Carson is a significant one for several reasons. Carson would be the only Native American in the Senate since Republican Ben Nighthorse Campbell, a member of the Northern Cheyenne Tribe of Montana, is retiring.

The outcome of the race also will help determine which party controls the Senate. Democrats and Republicans are hoping to pick up seats in order to shift the balance of power in what is now a one-member Republican majority.

Polls currently show the two candidates neck-and-neck. A television poll released this week put Carson in the lead but only by two points. Nearly one in five voters was undecided. The Senate seat up for grabs is being vacated by Republican Don Nickels, who is retiring.

Smith has said in the past that the Cherokee Nation does not endorse candidates for public office. But he has actively encouraged tribal members to vote. The tribe counts more than 200,000 members.

Former principal chief Wilma Mankiller is supporting Democratic candidates, including the presidential ticket of Sens. John Kerry and John Edwards. She characterized Coburn as a radical who is out of touch with America.

"Tom Coburn's extremist views on the basic rights of women and outrageous views of tribal citizens and their governments are shocking and simply too far out of the mainstream for him to serve as our United States Senator," she said.

Carson won his party's nomination in July with 80 percent of the vote. He was elected twice to the U.S. House, serving the 2nd Congressional district, which has the highest percentage of Native Americans anywhere in the country.
A Cherokee replies
A correspondent refutes Coburn's mathematical claim that "the average Cherokee [blood] quantum is 1/512":
Neh, I don't think so. In fact, I know it can't be so. Somewhere around 10% of the CNO are dually enrolled in the Keetoowah Cherokee Nation, which has a minimum 1/4 BQ requirement. Even if they were ONLY 1/4 & the rest of the CNO had zero BQ, the average would still be 1/40 (almost 13 times higher than Coburn's claim). Also, I once calculated the MINIMUM BQ possible in the CNO (1/4096 for current crop of kids)...even if the Keetoowah made up only 5% of the total CNO population, were only 1/4 (rather than generally higher), & the rest of the CNO was only 1/4096 each, the average for the CNO Nation would come out to ~1/1167 or half Coburn's claimed average. Since the Keetoowah make up more like 10% of the total, since THEIR average is over 1/4 (I'd guess an average of .5-.6), and since the rest of the CNO averages MUCH more than 1/4096 (I'd guess in the range of 1/8-1/16?), it's obvious that his figures are spurious.

Sincerely,
Rob's comment
Even if Coburn's claim were correct, it misses the point. Tribes are political entities, not racial entities. If they wish to enroll members who have 1/512 or less Indian "blood," that's their sovereign right.
Unfortunately, Coburn defeated Carson for the Senate seat.
Related links
The essential facts about Indians today
The facts about tribal sovereignty

---
* More opinions *
| | | |
| --- | --- | --- |
| | . . . | |
---
Home | Contents | Photos | News | Reviews | Store | Forum | ICI | Educators | Fans | Contests | Help | FAQ | Info
All material © copyright its original owners, except where noted.
Original text and pictures © copyright 2007 by Robert Schmidt.
Copyrighted material is posted under the Fair Use provision of the Copyright Act,
which allows copying for nonprofit educational uses including criticism and commentary.
Comments sent to the publisher become the property of Blue Corn Comics
and may be used in other postings without permission.