Home | Contents | Photos | News | Reviews | Store | Forum | ICI | Educators | Fans | Contests | Help | FAQ | Info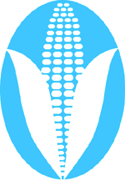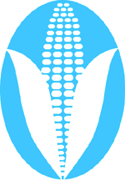 The Essential Facts About Indians Today
(12/23/00)
---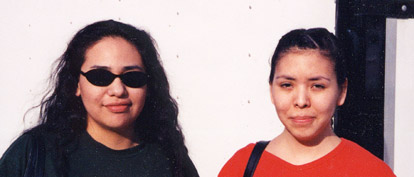 In the University of Chicago Magazine, February 2000, anthropologist and activist Terry Straus lists the things every US citizen should know about Native Americans today:
"Indian" is a legal and political status, not a race.
Indians have essentially a dual-citizenship status.
Tribes all have separate governments.
Tribes all have their own tribal constitutions.
Tribes are different from each other, but have some things in common because of their relationship to the federal government.
Indians are contemporary people.
Indians are not great in numberóthere are only about two million Native Americans in the United Statesóbut they can speak effectively about their concerns.
Indians are very diverse, and more than half live in urban settings.
Indians are not all rich because of casinos.
More key facts

Population
Some 4.1 million Americans said they were at least part American Indian, more than double the 1990 figure, and 2.5 million identified themselves only as American Indian, a 26 percent increase.

Christian Science Monitor, 12/6/01

Do all American Indians live on reservations?

No. More than 60 percent live away from reservations, the U.S. Census reports. However, many return to visit family and attend ceremonies.

"100 Questions for 500 Nations," in "The American Indian and the Media"

American Indian and Alaska Native Populations

American Indian and Alaska Native Tribes for the United States, Regions, Divisions, and States (PHC-T-18) (populations for individual tribes)

Census Report Offers Insight into Native American Life Today (2006)

Stats Say Big Apple Has Most Urban Indians

We the...First Americans (comprehensive 1990 Census data, PDF)
Sovereignty
The Facts About Tribal Sovereignty

The United States makes treaties only with other governments, and for over 200 years has recognized the governments of Indian nations and tribes. In relating to tribal governments, the federal government acts under authority of provisions of the Constitution. In Article I, Section 8, the Constitution states: "The Congress shall have power...to regulate commerce with foreign nations, among the several states, and with Indian tribes."

United Effort Trust, Tribal Government
Political status, membership policies
In the mid-1970s, the Supreme Court ruled that no federal agency or any entity except an Indian tribe could determine who its people are. For even longer, the high court has held that Indian nationhood and tribal citizenry are political, not racial matters.

Suzan Shown Harjo, Vampire Policy Is Bleeding Us Dry, Indian Country Today, 2/14/01

A giant case of Indian law, Santa Clara Pueblo v. Martinez, helped preserve a great principle: that Native governments retain the sovereign right to define and determine their own membership.

Indian Identity Is Important Matter, Indian Country Today, 3/27/02

A full rundown of tribal membership arcana would fill several volumes, as each of the nation's 562 federally recognized tribes has its own rules, typically outlined in their respective constitutions. In general, however, tribes use either the blood quantum system or the descent system.

Brendan I. Koerner, How Do You Join an Indian Tribe?, Slate, 2/24/04
Land
Contrary to some popular opinions, aboriginal America actually included a full sense of proprietary right to defined lands belonging to and/or managed by extended family structures and nations.

Aboriginal Peoples Learning from Each Other, Indian Country Today, 7/1/02
Taxes
Myth: Indian people do not pay taxes.
Fact: Indian people pay all taxes required by tribal, state, and federal law.

"Myths & Facts," National Indian Gaming Association

Do Native Americans pay state or federal taxes?

They pay the same taxes as everyone else with the following exceptions: Native Americans employed on reservations do not pay state income taxes. American Indians living on trust land are free from local and state property taxes. Generally state sales taxes are not levied on Indian transactions made on reservations. Indians do not pay federal income taxes on money earned from trust lands, such as fees received for grazing rights and oil drilling.

"100 Questions for 500 Nations," in "The American Indian and the Media"
Gaming
Myth: All tribes have gaming operations.
Fact: Less than 40% of federally-recognized tribes have gaming operations.

Myth: All tribes are rich because of gaming revenues.
Fact: Only a handful of operations make the majority of the gaming revenue.

Myth: Tribal gaming is loosely regulated.
Fact: Tribal governmental gaming is more heavily regulated than commercial gaming and tribal governments have developed world-class regulatory systems.

"Myths & Facts," National Indian Gaming Association
More facts about Indians
Interesting Facts on America's First Peoples

Related links
Tipis, feather bonnets, and other Native American stereotypes
Recent Native American stereotypes in the popular media
Stereotype of the Month contest

---
* More opinions *
| | | |
| --- | --- | --- |
| | . . . | |
---
Home | Contents | Photos | News | Reviews | Store | Forum | ICI | Educators | Fans | Contests | Help | FAQ | Info
All material © copyright its original owners, except where noted.
Original text and pictures © copyright 2007 by Robert Schmidt.
Copyrighted material is posted under the Fair Use provision of the Copyright Act,
which allows copying for nonprofit educational uses including criticism and commentary.
Comments sent to the publisher become the property of Blue Corn Comics
and may be used in other postings without permission.