Home | Contents | Photos | News | Reviews | Store | Forum | ICI | Educators | Fans | Contests | Help | FAQ | Info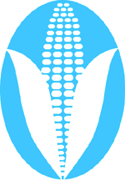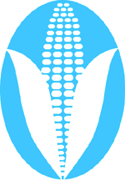 Stereotype of the Month Entry
(5/25/04)
---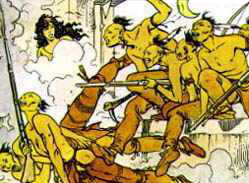 Another Stereotype of the Month entry:
Quebec minister sparks outrage over comments about aboriginal violence

Tue May 25, 7:50 PM ET

MARTIN OUELLET

QUEBEC (CP) -- A Mohawk chief and opposition politicians expressed outrage Tuesday after a provincial minister said aboriginals were more violent than the rest of Canadian society.

Public Security Minister Jacques Chagnon made the comments in the legislature during remarks about the embattled Mohawk community of Kanesatake, west of Montreal, which is embroiled in a tense policing dispute. "I don't think it's a secret to anyone that in aboriginal societies and in Kanesatake society, there is a level of violence that is not found elsewhere," the minister said during Question Period.

The minister made similar comments in an interview published Tuesday in Le Journal de Montreal in which he said Kanesatake is "a much more violent community than the rest of society."

Chagnon also told the newspaper that "when a crow flies by (in Kanesatake) and someone isn't happy, they pull out their 12 (gauge shotgun) and fire at the crow. We don't see that anywhere else."

Chagnon initially refused opposition demands for an apology on Tuesday, saying his comments were based on facts.

But he said later in the day that he regretted the remarks.

"I am sorry that I have upset people," he told reporters at the legislature.

"If I have upset people, if people felt insulted by the comments, I most certainly regret it because that wasn't at all my intention."

Kanesatake Grand Chief James Gabriel, who was forced out of the settlement in January when his house was torched by dissidents, said he was insulted by the minister's comments.

"He's treating us like savages by saying that we're more violent than the rest of Canada," Gabriel said in an interview.

"If the public security minister. . .doesn't support us in our efforts to allow Mohawk police to enter (Kanesatake), there will be civil disorder."

Gabriel has been governing in exile since his house was torched during a standoff last January that was touched off when he brought in 50 aboriginal police officers to crack down on organized crime.

Earlier this month, masked dissidents wearing army fatigues hurled stones and other objects at recently-appointed Mohawk officers trying to enter Kanesatake.

The Mohawk officers have yet to begin their patrols, and provincial officers have been policing the community in the interim.

Chagnon has taken heat from natives and political adversaries during the five-month dispute.

Earlier this month, he announced that a joint force of the RCMP, provincial and Mohawk police would begin patrolling Kanesatake, but Gabriel quickly denied the announcement after dissidents warned of violence.

Action democratique du Quebec Leader Mario Dumont said Tuesday he was shocked by Chagnon's recent comments and called for Premier Jean Charest to fire him.

"These are preposterous and irresponsible comments," said Dumont, adding Chagnon's handling of the policing dispute was a "comedy of errors."

Parti Quebecois critic Stephane Bedard said Chagnon's comments were a "crude error" that would only inflame an already tense situation.

Kanesatake was the scene of a 1990 land-claims standoff in which armed warriors confronted provincial police and an officer was shot and killed.
*****
News Writer
c/o Mike Woloschuk
Online News Journalist
CBC Montreal
Web Posted | May 25 2004 02:11 PM EDT

'Violent' Mohawks shooting at crows?

QUEBEC CITY -- Public security minister Jacques Chagnon is coming under fire for remarks he made about the Kanesatake Mohawks, saying that people on the territory are much more violent than the rest of Quebec.

He said it's the kind of place where, if someone's unhappy, they pull out their shotgun and shoot at passing crows.
*****
Mohawks of Kanehsata:ke Condemn the Racist Remarks Made by The Public Security Minister of Quebec

KANEHSATA:KE MOHAWK TERRITORY, May 26 /CNW Telbec/ -- Chiefs Steven Bonspille, John Harding and Pearl Bonspille and the Mohawk Community of Kanehsata:ke condemn the statements made by Jacques Chagnon, Quebec's Minister of Public Security, regarding the level of violence within the Territory, the shooting of crows, and especially the smear he has placed on Kanesatake's youth. Our Mothers are insulted and disgusted by the Minister's careless and racist remarks.
*****
Association of First Nations of Chiefs of Police of Quebec (AFNCPQ) -- Public Security Minister Jacques Chagnon's Comments

KITIGAN ZIBI, May 27 /CNW Telbec/ -- The Association of First Nations of Chiefs of Police of Quebec support the message sent by Grand Chief Ghislain Picard of the AFNQL with regards to the comments made by the Minister Chagnon and the supposedly expert on First Nations, Mr. Bernard Cleary. We as individuals that provide policing services to our communities take offence to the declaration that our communities are more violent then others. No doubt, that the situation existing in Kanesatake may portray an existence of violence in our communities, however this in fact is not the situation in all of our communities.
*****
Quebec public security minister continues to take heat for native comments

Thu May 27, 2:30 PM ET

QUEBEC (CP) -- The Opposition continued to pile the pressure on Quebec's public security minister on Thursday after he said natives in a Mohawk community near Montreal are more violent than other Canadians.

Premier Jean Charest, meanwhile, did not respond in the legislature when the Parti Quebecois asked him whether Jacques Chagnon is still the man for the job.

Chagnon, who is in charge of policing in Quebec, criticized Mohawks on the Kanesatake settlement earlier this week. He apologized Wednesday.

Charest defended Chagnon on Wednesday but that was before the Quebec vice-president of the Assembly of First Nations called for the public security minister to resign.

Later on Thursday, Charest told reporters he did not respond to the PQ question in the legislature because, as he said Wednesday, he believes the "case is closed."

The Action democratique du Quebec has also called for Chagnon's dismissal.
*****
Comments on aboriginal violence prompt outrage
Minister's statements 'nourish bad opinions about native people': official

Kevin Dougherty; Mike De Souza Contributed To This Report
The Gazette

Thursday, May 27, 2004

Ghislain Picard, Quebec vice-president of the Assembly of First Nations, has lost confidence in Jacques Chagnon and wants Premier Jean Charest to get directly involved in the Kanesatake impasse.

Chagnon, who as public security minister is in charge of policing in Quebec, has been condemned by both sides in the Kanesatake standoff for saying the community is violent.

Picard said yesterday Chagnon's statements "nourish bad opinions about native people."

The minister said people in the Mohawk community near Montreal tend to reach for their 12-gauge shotgun when a crow flies by and said there is more violence in native communities because 55 per cent of the population is under 25.

Chagnon apologized yesterday for his remarks and Charest said "the case is closed."

Chagnon said in the National Assembly yesterday he regrets his words. "I am profoundly sorry because I did not want to insult anyone," he said, adding he has "some friends in native communities and I have a lot of respect for native communities."

Picard admitted there is violence in native communities, pointing out natives have a higher suicide rate.

"When I think of violence, I think of suicide among our youth," Picard said.

"Poverty is a form of violence," he added, noting last month in Labrador an nnu protest against overcrowded housing turned violent.

But while they disagree on the form and causes of violence in native communities, Picard said he agrees with Chagnon that the federal government should get involved in Kanesatake.

Picard said the Assembly of First Nations recognizes Grand Chief James Gabriel as the legitimate head of the Kanesatake band council.

But since his home was burned in January, Gabriel has lived outside the community and unelected chiefs have occupied the band council office.

"Everyone is pretty much exasperated with the situation," Picard said.

Bernard Cleary, an Innu who is running for the Bloc Quebecois in Louis-Saint-Laurent, a Quebec City-area riding that includes the Wendake Huron-Wendat village, also called on Ottawa to help solve the impasse.

"Sure there is violence there," Cleary said. "It is there because the mob is there. If the (federal) government did their job, as a trustee for the natives in Quebec, they would organize in consequence to clean that up.

"If they are afraid, they should ask for the army," he added.

Questioned on the use of the army to resolve the impasse, Cleary backtracked.

"I'm not talking about that," he said. Ottawa "should assume their responsibilities. If it is that bad, I would say for the people there, send the army if it is that."

Picard said he does not favour military intervention, but said there should be outside observers for the Mohawk council election in July.

Bloc Quebecois leader Gilles Duceppe, campaigning in Thetford Mines yesterday, acknowledged Cleary had strayed from the party line, which is to respect the authority and the wishes of Grand Chief James Gabriel.

"Politics is learning, and it must be done in solidarity," Duceppe said.

After speaking with Cleary, Duceppe was convinced he is now on the same page as the rest of the Bloc.

© The Gazette (Montreal) 2004
Rob's reply
As one person noted, claims that the Kanesatake (or Kanehsatake) are violent echo the age-old claims that Native people are savage and uncivilized. Real people don't solve problems with violence, goes the thinking—though you couldn't tell that from the typical school shooting (Columbine), government massacre (Wounded Knee), or foreign invasion (Iraq).
More on the Kanehsatake Mohawks
Media portrays Kanehsatake Mohawks as feuding families

Related links
Violence in America

---
* More opinions *
| | | |
| --- | --- | --- |
| | . . . | |
---
Home | Contents | Photos | News | Reviews | Store | Forum | ICI | Educators | Fans | Contests | Help | FAQ | Info
All material © copyright its original owners, except where noted.
Original text and pictures © copyright 2007 by Robert Schmidt.
Copyrighted material is posted under the Fair Use provision of the Copyright Act,
which allows copying for nonprofit educational uses including criticism and commentary.
Comments sent to the publisher become the property of Blue Corn Comics
and may be used in other postings without permission.