Home | Contents | Photos | News | Reviews | Store | Forum | ICI | Educators | Fans | Contests | Help | FAQ | Info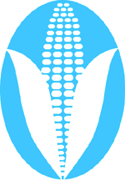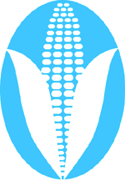 Stereotype of the Month Entry
(12/27/03)
---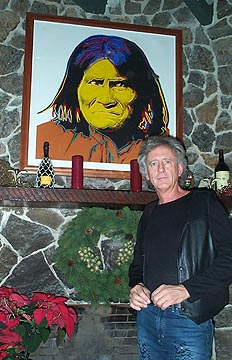 Another Stereotype of the Month entry:
PUBLISHED SATURDAY, DECEMBER 27, 2003

'Geronimo' liquor store draws ire, protesters

Michael Stewart

Some Pensacola Beach residents say they believe the name of a new liquor store on the beach plays into an stereotype linking American Indians and drinking.

Gulf Breeze resident Linda Lindsey, and members of the American Indian Rights Association, plan to stage a protest at noon today at the new store, Geronimo's Spirits.

Store owner Fred Simmons said his establishment's name is a tribute to the Apache chief who was imprisoned on the western end of Santa Rosa Island at Fort Pickens from 1886 to 1888.

Simmons, who opened the liquor store Nov. 22, said he grew up exploring Fort Pickens and named his store on Via de Luna after the fort's most famous captive as a tribute.

Simmons said an Andy Warhol print of Geronimo that hangs inside the upscale liquor store cost him more than $20,000. Moreover, Simmons said he had old Chicago brick for the store cut in half to resemble Fort Pickens, where Geronimo and 15 other Chiricahua Apache were held for two years beginning in 1886. The brick archways of Fort Pickens are duplicated along the store's walls, decorated with painted murals depicting scenes from the fort.

"Geronimo has always fascinated me. And he is such a big part of our local history, I thought this would be a way to honor him," said Simmons, 51.

Lindsey, a member of the Chickasaw Nation, said the store name is offensive, inappropriate and insulting.

"I don't see any honor in this at all," she said.

American Indian Rights Association spokesman Chris Sewell said he has spoken to Simmons and believes his motives are sincere but misguided. Geronimo is considered to be a great spiritual leader by many tribes.

"Sobriety and alcoholism have been major problems in our community, and to have a liquor store named after a great man like Geronimo is inappropriate," said Sewell, whose tribal name is Hodalee Hrjo.

Simmons said it never occurred to him that he would offend anyone. But, he said, now he is considering changing the store's name.

"I've spent a lot of money getting this place ready," he said. "And then, to have to consider changing the name is disappointing."

Sewell said he expects about half-a-dozen American Indians to show up today for the protest. Lindsey said she has mentioned the protest to her friends and would be surprised if Sewell's expectations are not surpassed.

Sewell said he has contacted members of the national and state councils of the American Indian Movement.

"We'll probably have something every Saturday until we can get the name changed," Sewell said. "I don't want this to escalate. But we'll probably see busloads of American Indians coming up from Central Florida if something doesn't change."
*****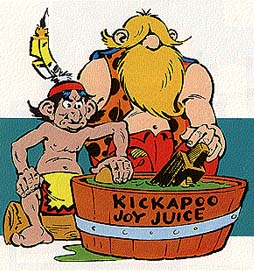 Posted on Mon, Jan. 05, 2004

Indians protest `Geronimo' liquor store at Pensacola Beach

Associated Press

PENSACOLA BEACH, Fla. -- Some American Indians are protesting a liquor store owner's decision to name his business after Chiricauhua Apache leader Geronimo, once imprisoned at nearby Fort Pickens.

Owner Fred Simmons considers Geronimo's Spirits to be a tribute, but opponents say the name is degrading to the famed warrior and medicine man and plays into the stereotype linking Indians and drinking.

"You wouldn't put Mother Teresa or Pope John Paul's name on a liquor store," said Linda Lindsey, a member of the Chickasaw Nation.

Lindsey was among three Indians who met Saturday with Simmons at his invitation a week after about 15 Indians protested outside the liquor store in this barrier island community.

They failed to persuade Simmons to change the name, but he said he plans to seek advice from an American Indian friend and may visit the Apache reservation near Fort Sill, Okla., to meet with tribal leaders.

Simmons said he couldn't understand why the name is offensive. He compared it to the Apache Spirits Sports Bar at a casino on the Tonto Apache Tribe's reservation near Payson, Ariz.

"I don't see how this is any different," Simmons said.

Simmons received support in a letter to the editor from historian and author Woody Skinner in Monday's editions of the Pensacola News Journal. Skinner, who wrote "The Apache Rock Crumbles, The Captivity of Geronimo's People," contended Simmons "should be acknowledged for preserving the history" of the Indian leader.

In his book, Skinner pointed out Pensacola residents signed a petition asking that Geronimo be sent to Fort Pickens, where he became the city's first tourist attraction. Hundreds of people went by boat to Santa Rosa Island to visit him and the other captives from 1886 through 1888.

One of Geronimo's wives, Ga-Ha, died at Fort Pickens and is buried in Barrancas National Cemetery at Pensacola Naval Air Station.
The pressure grows

PUBLISHED WEDNESDAY, FEBRUARY 11, 2004

Liquor store owner considers name change

Michael Stewart

Geronimo's Spirits owner Fred Simmons said he is seriously considering changing the name of his liquor store.

"I just don't want any more disharmony out here," Simmons said of the controversy over his decision to name his Pensacola Beach store after the Apache warrior once held captive at Fort Pickens.

Some opposed to the store's name are pleased Simmons is considering a change but want Simmons to commit to a date when it will happen.

"If he could do that, I think it would solve a lot of his problems," said Mekko Robert Watson, chief of the Blackwater Tribe of the Lower Muskokees.

Simmons said the name change might happen after summer when his store has had a chance to show a profit. However, he could not give a definite time frame for the change, or confirm that it will happen.

"It cost me a lot of money to open the store, and I need to get some of my investment back first," he said.

American Indians, upset that Geronimo's name and image are being used to sell alcohol, have protested outside the store for all but one Saturday for the past month and a half.

Geronimo's image is painted on the store's marquee, and a limited-edition Andy Warhol print of Geronimo hangs in a room inside that resembles a Fort Pickens prison cell.

Although Simmons has not decided on a new name for his store, some names he has considered include "Beach Spirits," "Free Spirits" and "SRIA Spirits."

"I don't believe him," said Linda Lindsey, a Gulf Breeze resident and member of the Chickasaw nation. "He needs to take some positive action. If he would take Geronimo's image off his store and take the Andy Warhol painting out of the jail cell and hang it over the counter, it wouldn't cost him any money and would be a step in the right direction."
*****
PUBLISHED SUNDAY, FEBRUARY 29, 2004

News briefs

Liquor store protest Saturday largest yet

About 40 people protested outside Geronimo's Spirits on Saturday afternoon.

Some of the protesters split off to march from Fort Pickens Road to the liquor store; others staged a protest in front of store owner Fred Simmons' Pensacola Beach home.

The Saturday protest was the largest since demonstrations began Dec. 8. American Indians want Simmons to change the name of his liquor store and remove Geronimo's image from the marquee. Using the spiritual leader's name and image is an insult to American Indians, they said.

Local American Indians were joined by students from the University of Southern Mississippi and the Florida and Mississippi chapters of the American Indian Movement.

Simmons, who said the name was meant to honor Geronimo, said he would change the name in November if he could garner national publicity to host a Native Indian festival on Pensacola Beach.
Rob's comment
"Honoring" a revered Indian leader with a liquor store? It's hard to believe Simmons was serious. This is about as thoughtless as the Crazy Horse Malt Liquor or the Catawba Valley Brewing Company's Firewater IPA.
His reasons for stalling suggest his true motive. This isn't about honoring Geronimo, it's about generating publicity. That's why he chose the name and that's why he won't change it (yet).
Related links
Drunken Indians

---
* More opinions *
| | | |
| --- | --- | --- |
| | . . . | |
---
Home | Contents | Photos | News | Reviews | Store | Forum | ICI | Educators | Fans | Contests | Help | FAQ | Info
All material © copyright its original owners, except where noted.
Original text and pictures © copyright 2007 by Robert Schmidt.
Copyrighted material is posted under the Fair Use provision of the Copyright Act,
which allows copying for nonprofit educational uses including criticism and commentary.
Comments sent to the publisher become the property of Blue Corn Comics
and may be used in other postings without permission.