Home | Contents | Photos | News | Reviews | Store | Forum | ICI | Educators | Fans | Contests | Help | FAQ | Info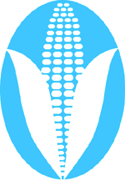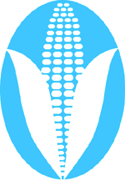 Stereotype of the Month Entry
(3/26/03)
---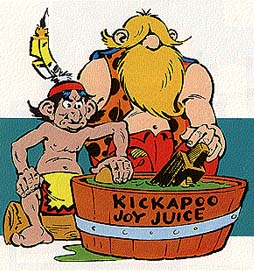 Another Stereotype of the Month entry:
I came across this event in a public magazine and decided to check out the site and found this flyer very offensive. I have already sent a note to the organization and organizers. thanks, elton

Elton Naswood, Program Manager
Tribal Law & Policy Institute
8235 Santa Monica Blvd., Suite 211
West Hollywood, CA 90046
(323) 650-5467 Fax: (323) 650-8149
Text of the flyer

Great Outdoors
of Orange County and LA
presents a
Pow Wow at
Little Laguna Lake
(located in the Cleveland Nat'l Forest east of San Diego)
April 4-6, 2003

THIS PLACE IS THE PERFECT LOCATION. You are going to love it—especially for a Pow Wow.

Within a beautiful wooded area covered with pine and oak, the camp-ground is located at the top of a mountain where overlooks of the eastern desert are an easy hike away. One end of the campground opens up-on a huge meadow where the lake is when it is full of water. There are a lot of trails to explore. Plus, there's a small store close by for last minute supplies.

For Saturday you are asked to fashion and wear some kind of Indian costume. We will have the Potluck Dinner on Saturday with a Western theme. Perhaps we will even have a stomp dance if there is enough fire water around.

All nineteen RV sites, to be shared with tenters, have no pull throughs and all sites are DRY camping. A lot of sites are not level.

The cost is: $40 for an RV with 1 to 2 people and $10 per extra person in the RV. $20 for Tents with 1 to 2 people and $10 per extra people in a tent.

Send reservations with check (made out to the "Great Outdoors") to:

Lou Shea, 2657 Locksley Place, Los Angeles, Calif. 90039

Please come meet the Fuckowie Indian Tribe.
Rob's reply
As I wrote to Elton:
I agree it's offensive...but is it stereotypical? How, in your opinion?
His response:
Hi Robert

Thanks for your response — Below is why I felt the flyer was very offensive (and part of my response to the organizers and web-master). To your question about it being a stereo type — I would think it is partially that but also the "romanticism" of Indians and the stereotype of Indians being "one" with the earth, etc. But I think that people's misunderstanding and ignorance is also to blame — I could go on about the mascot issue but you are probably well aware.

The organizers took the flyer off their web-site and apologized for it. They wanted more direction with their cultural events and I referred to some individuals in the Indian community here in LA. I think I had a positive impact on this group.

Regards, elton

"I was very offended by the language in the flyer as well as the activities to be planned — "Indian Costume Dress Up Party" & "Stomp Dance — if there is enough Fire water around." How insensitive can the flyer be!!??? First, the costume party suggest mimicking of Indian peoples in this country as feather wearing, loin cloth, etc. — this lends to the stereotypes that we try to avoid. Secondly, Stomp Dane — this is a traditional ceremony that is done by the southeastern tribes such as the Muskogee Creeks for healing and spiritual purposes. As well as, "fire water" — which is a direct reference to the drinking of alcohol — if you are not aware this is a direct stereotype that Indians are alcoholics and drunks. And finally, "Come Meet the Fuckowie Indian Tribe" — how bad can this be — there are over 500 recognized tribes in the United States that are culturally and politically identified as "nations and people" — your reference to a fictitious tribe with an explicit title is so demeaning and de-moralizing. These words and meanings are all very offensive!!"
Related links
Drunken Indians

---
* More opinions *
| | | |
| --- | --- | --- |
| | . . . | |
---
Home | Contents | Photos | News | Reviews | Store | Forum | ICI | Educators | Fans | Contests | Help | FAQ | Info
All material © copyright its original owners, except where noted.
Original text and pictures © copyright 2007 by Robert Schmidt.
Copyrighted material is posted under the Fair Use provision of the Copyright Act,
which allows copying for nonprofit educational uses including criticism and commentary.
Comments sent to the publisher become the property of Blue Corn Comics
and may be used in other postings without permission.