Home | Contents | Photos | News | Reviews | Store | Forum | ICI | Educators | Fans | Contests | Help | FAQ | Info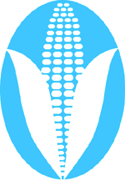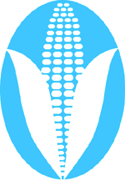 Stereotype of the Month Entry
(6/21/02)
---
Another Stereotype of the Month entry:
TribalNation.com: Hate or ignorance?
An anonymous website is attacking the existence of New England gaming tribes. It's asserting these tribes came into being only when people decided to "play Indian" to enrich themselves with casinos.
Judge for yourself whether this faux "tribal" site is fomenting hate against Native people and sovereignty. From TribalNation.com's home page (all the spelling, capitalization, and punctuation mistakes are in the original):
TRIBAL NATIONS:
CASINOS, BIG BUSINESS
AND POLITICS.

It would appear that for the past hundred years or so, these indians / tribes did not feel the need to be federally recognized tribal nations nor does it appear they even considered themselves indians. Until recently, they did not reside on the reservation(s), there were no governing tribal bodies or laws. Hardly any of these people can trace their genealogy to a census role never mind their "tribal ancestors". For the most part these people cannot speak their native tongue, nor do they know the history of which they are so proud to be a part. Mention the word casino and all of a sudden they can trace their ancestors to 2 indian tribes.

Not until a loophole in the law, which allowed federally recognized tribal nations to own and operate casino(s) on their reservations did these people decide to be indians, want to live on the reservations, and annex more land.
That's the stereotype. Here's the reality: The US tried to wipe out many tribes with its policies of assimilation and termination. These tribes have sought federal recognition for decades, long before gaming was an option.
Without federal recognition—denied by the government, not ignored by Native people—of course there were no reservations to reside on. Of course there were no governing tribal bodies or laws. Again, the government prevented these things from happening.
Without an established tribe to belong to, of course many Native people lost touch with their history and language. That's what happens when someone tries to erase your roots. Not many Europeans know the history or language of their grandparents, either. And if tracing one's ancestry with Census documents were simple, these tribes wouldn't be fighting for recognition still. They'd have it already.
The sovereignty of Indian nations isn't a loophole, unless you call constitutional clauses "loopholes." Rather, it stems from established principles of federal law dating back to the 1820s. The loophole is that this sovereignty isn't absolute—that conservative shills like TribalNation.com can attack it and limit it though it's enshrined in the Constitution.
As J. Cedric Woods of the Mashantucket Pequots has noted, this screed is rife with misinformation. As usual with "these people," it blames the victim for being victimized. It suggests Indians and other minorities enjoy being oppressed and have no sincere reason to oppose it.
Until the 1960s, America's minorities didn't realize how they could obtain their rights. Once African Americans saw an opening, for instance, they marched and boycotted for equality, even though there was no pot of casino gold at the end. Native people fought too—at Alcatraz and Wounded Knee—long before money was involved.
To imply otherwise is simply false. Some Indians may be motivated by money, but many are not. They've proved that by turning down corporate deals and government buyouts that would enrich their pockets but impoverish their cultures.
More on TribalNation.com

Website Aims at Casino
Tribes See It As An Attempt To Fuel Bigotry, Harassment

June 23, 2002
By RICK GREEN, Courant Staff Writer

A secretive group's anti-casino website is drawing charges that it is fueling bigotry and targeting native tribes for harassment.

The arrival of Tribalnation.com -- which lists a New York City post office box for an address and takes aim at Connecticut's flourishing Indian-owned casinos -- comes just as two North Stonington tribes are awaiting a decision on federal recognition.

"The content of this site is filled with misinformation," said J. Cedric Woods, a spokesman for the Mashantucket Pequots, who own Foxwoods Resort Casino. "The purpose of this anonymous site is to fuel flames of bigotry, hatred and intolerance, and [it] seeks to make individual tribal members the target of harassment."

In recent days, authors of the website, some of whom say they live in southeastern Connecticut, have posted what appears to be a membership list for the Mashantuckets, a group that has long guarded its privacy. The website promises it will soon add home addresses and telephone numbers to the posting. In recent weeks, it has also promised to release salaries and compensation for tribal members, raising questions about whether Tribalnation.com has access to the casino and tribal offices.

Frequent casino critics, such as local municipal leaders and author and congressional candidate Jeff Benedict, said they have nothing to do with the website, although portions of their work are posted on it.

Some said the website is just another indicator of the deteriorating relationship between the tribe and local municipalities. In recent years, relations between the Mashantuckets and Ledyard, North Stonington and Preston have slipped to the point where the two sides rarely talk. The towns are also fighting federal recognition of the Paucatuck Eastern Pequots and the Eastern Pequots.

"Their sovereignty has placed the communities, the towns, and the individuals surrounding them into political, social and economic chaos," the website states. "These people cannot speak their native tongue, nor do they know the history of which they are so proud to be a part. Mention the word casino and all of a sudden they can trace their ancestors."

The Mashantuckets were recognized by an act of Congress in 1983. The Mohegans won federal recognition in 1994, successfully demonstrating to the Bureau of Indian Affairs that they descend from a historic tribe. Both tribes operate museums.

"We give little or no credence to the people who choose to use the Internet to spread half-truths and discontent," said Charles F. Bunnell, deputy chief of staff for the Mohegan Tribe, which owns the Mohegan Sun casino.

In telephone interviews, authors of the website refused to identify themselves and said that they are not "anti-Indian."

"We are not challenging the tribes themselves. We just want the public to know how they are interacting with the communities," said a man who responded to e-mails sent to the website.

Marsha Stein, associate director of the Connecticut Regional Office, Anti-Defamation League, said the Tribalnation website "does not seem to be a hate site. It seems to be anti-gambling. ... This is public information and it is being collected and put on a site."

The website pops up at a time of rising tensions between municipalities and Indian groups that have earned sovereign nation status under the much criticized federal recognition process. In January, the United South and Eastern Tribes, an organization of 24 tribes including the Mashantuckets and Mohegans, condemned the growth in anti-Indian groups. The National Congress of American Indians has passed a similar resolution.

"There are people who don't like the idea of tribes regaining power," said Jim Adams, editor of Indian Country Today, a national Native American newspaper owned by the Oneida Tribe. "They deny they are operating from racism or bigotry."

North Stonington First Selectman Nicholas Mullane said people in his town aren't anti-Indian, but are angry over the creation of two huge casinos and how that has changed things.

"This is all about money and casinos and making a fast buck," Mullane said.

Preston First Selectman Robert Congdon, who has sought to find some common ground with the Mashantuckets, said the website was attracting attention in his town.

"I don't think it hurts as long as it is accurate," Congdon said. "The risk is that you get sites like this that aren't accurate."
Rob's comment
TribalNation.com's site isn't accurate. Therefore, it hurts the legitimate aspirations of Native people. The self-serving white folks who apologize for the site's misinformation also hurt these aspirations.
The United States has three levels of sovereign government: federal, state, and Indian. That's the reality of the situation. The Founding Fathers understood this, so why can't today's babbling babies?
It's time for people like TribalNation.com's no-name 'fraidy-cats to stop whining about sovereignty and start dealing with it. As conservatives love to say, "We won. You lost. Get over it." (In this case, "we" refers to the Natives whose self-determination the courts, the Congress, and the citizenry have approved.)
Related links
Greedy Indians
The facts about Indian gaming
The essential facts about Indians today

---
* More opinions *
| | | |
| --- | --- | --- |
| | . . . | |
---
Home | Contents | Photos | News | Reviews | Store | Forum | ICI | Educators | Fans | Contests | Help | FAQ | Info
All material © copyright its original owners, except where noted.
Original text and pictures © copyright 2007 by Robert Schmidt.
Copyrighted material is posted under the Fair Use provision of the Copyright Act,
which allows copying for nonprofit educational uses including criticism and commentary.
Comments sent to the publisher become the property of Blue Corn Comics
and may be used in other postings without permission.