Home | Contents | Photos | News | Reviews | Store | Forum | ICI | Educators | Fans | Contests | Help | FAQ | Info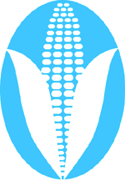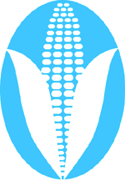 Stereotype of the Month Entry
(5/11/02)
---

Another Stereotype of the Month entry:
Florida Territory 1836

Jared spotted her immediately in the crowded room. He thought perhaps she had never looked so lovely as she did tonight, the deep green of her gown accenting her untamed red tresses and sparkling emerald eyes. Her appearance was certainly a far cry from the first time he had seen her, but she had been beautiful even then. The bitterness of knowing he could never have her had not faded with time, as he had hoped, but had only intensified. No other woman had been able to drive thoughts of her from his mind, or had been successful in keeping her from invading his dreams. Seeing the living embodiment of those dreams was almost more than he could bear. Why was it that the one woman he wanted must be the only one he could never have?

He recalled the first time he had seen her, on that fateful day his world had begun to slip away…

He had been returning from Ft. King when he had come upon the battle. He had hoped to avoid the fighting altogether, but the ambush had occurred on the most direct path to Cypress Point. By the time he had gotten there it was all but over. As he had ridden along the outskirts of the carnage, he recognized the body of Major Dade. Then suddenly he had found himself under attack by two soldiers. He had no recourse except to fight for his life.

Then he had seen her. One look at her auburn hair shining in the dappled sunlight and he knew that she would not live to see another day if he didn't move quickly. Her flowing tresses would be highly prized by the warriors. As he had gotten closer, he found himself transfixed by her beauty. Her ivory face with its delicate features was spattered with blood. Her huge emerald eyes had been lit with steely determination as she had stood to meet him boldly and unflinchingly with a soldier's heavy sword. He had admired both her beauty and her courage, foolish though it was.

He wondered if she had known then how close she had come to having that pretty auburn hair hanging from the lodge pole in Micanopy's camp tonight, since she could never have convinced Jumper to do otherwise. In fact, if it had not been for his interference and the lie he had told Jumper, he was certain that's exactly where it would have been. It was something for which neither she nor her uncle had yet to express gratitude.

Looking back, he really couldn't understand why he had felt so compelled to save her, except that he would have never been able to forgive himself if he hadn't. God knew that her uncle, Major Parker, had shown no mercy for the lives of Indian women and children when he came upon them, Jared thought bitterly. He had spent the better part of two years now trying to prevent their senseless deaths. It was a promise he had made on the day his mother and sister had died, and one he would die to keep, regardless of the risks involved.

NOW FOR THE REST OF THE STORY:

Jared is a one of kind repaint by Lovely Painted Ladies. This former Trent FI has had all his factory makeup removed and has been given a full facial repaint. His eyes are slightly hooded and have been painted a deep brown. His facial structure has been subtly highlighted and his lips have been shaped and contoured.

Jared wears a brushable modacrylic wig of deepest black. It is permanently attached to his head. The headband is removeable and Jared's hair can be pulled back and tied with a ribbon for a more formal look (see pictures below.)

He comes with his Indian costume, which includes the "buckskin" leggings, moccasins, headband, gold knife and beaded necklace. He is also shown wearing AD's "Lover In Disguise" which is perfect for the period and suits him equally well.

He will come to you with his white box, stand, original shipper, and AD COA. Jared is signed by the artist and comes with a COA from LPL. Also included will be a card stock copy of his story, "What Heaven Forbids," and the additional story of Jared and Sabra's first meeting.

BE SURE TO SEE MY OTHER AUCTIONS FOR HIS COMPANION, SABRA (shown with him in the picture below).
Rob's comment
Bidding starts at only $99! Be the first on your block to own a hunky Indian doll!
I'm sure "Jared" was in the Top 10 of male Indian names in Florida circa 1836. Also making the top 10 were Matthew, Nicholas, and Justin. Osceola did not make the list.
Perhaps because he's a painted Ken doll, this buck doesn't look the least bit Native. The only thing he's missing is the feather in his headband. Needless to say, this generic "brave" and his forbidden love for a white woman are stereotypical.
P.S. Since eBay removes items after 90 days, the link is no longer valid.
Related links
Romanticized Indians

---
* More opinions *
| | | |
| --- | --- | --- |
| | . . . | |
---
Home | Contents | Photos | News | Reviews | Store | Forum | ICI | Educators | Fans | Contests | Help | FAQ | Info
All material © copyright its original owners, except where noted.
Original text and pictures © copyright 2007 by Robert Schmidt.
Copyrighted material is posted under the Fair Use provision of the Copyright Act,
which allows copying for nonprofit educational uses including criticism and commentary.
Comments sent to the publisher become the property of Blue Corn Comics
and may be used in other postings without permission.