Home | Contents | Photos | News | Reviews | Store | Forum | ICI | Educators | Fans | Contests | Help | FAQ | Info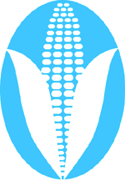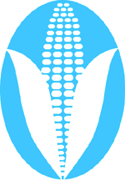 Stereotype of the Month Entry
(3/18/02)
---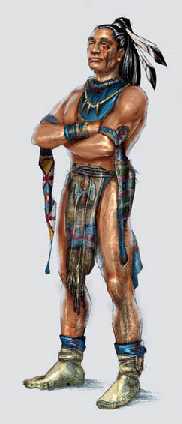 Another Stereotype of the Month entry:
May the Creator save The People from the Good Wisher and Sales of Misinformation. I am offended by the description never mind the game or the illusion that our spirituality is nothing more than a game.

nunyetbutsoonmaybe

*****

Boston Animation, the Massachusetts-based game development studio that created Simon & Schuster's Darkened Skye, has begun development of Shaman, a new action adventure game with a Native American theme. The game is set hundreds of years ago in the American Southwest.

Players will assume the role of a young hunter who must fight a horrible evil that has been unleashed on the land. In order to defeat this evil, the hunter must learn magic by completing a series of puzzle sequences inspired by Native American lore.

The studio that created Darkened Skye is working on an action adventure game with a Native American theme.

Shaman will feature a variety of 3D wilderness environments based on places that are sacred in Native American culture. In addition, the game will include Native flute and drum music and an overall design that draws from Native American designs and motifs.

We've posted some concept art from the game in the gallery above. Boston Animation is currently seeking a publishing partner for the game. For more information, visit the developer's Web site http://www.bostonanimation.com/.

By Trey Walker, GameSpot PC [POSTED: 03/05/02]
Rob's comment
See Shamans, Medicine Men, or Priests? for the problem with labeling all Native religious practitioners shamans. Another problem is characterizing Native religion as using "magic" to fight evil. When Christians pray in church, are they performing a magic ceremony akin to uttering "abra kadabra" and waving a wand?
Yet another problem is attempting to depict sacred places in a video game. Hello? The whole point of a sacred site is not to reveal it, use it—in a children's game, no less—and trivialize it. Would you produce a game showing a shootout or even a cocktail party in the Vatican? This is kind of the same idea.
If you visit the site, you'll see a series of murky paintings. Since there's no accompanying text, it's hard to know what they represent, but they suggest a few more problems:
The "shaman" looks like a generic Plains Indian, not an Indian from one of the Southwest tribes.
The landscape looks like the Rocky Mountains, not the American Southwest. A herd of buffalo in one scene reinforces the idea that the setting is somewhere north of the Southwest, where the Great Plains meet the Rockies.
The "shaman" rides into battle fully armed with bow and arrow, spear, and shield. He looks like a warrior, not a religious practitioner. Most Native religious leaders don't double as fighting men.
A couple of scenes show the "shaman" wearing what looks like a fur-lined, Eskimo-style snowsuit. Such clothing would be unnecessary in the American Southwest and wouldn't be found south of the Arctic Circle.
One scene depicts some sort of deity: an eagle-man in a feathered headdress. The context suggests he's evil rather than good. Regardless, this figure probably violates the religious beliefs of several tribes.
Related links
"Primitive" Indian religion

---
* More opinions *
| | | |
| --- | --- | --- |
| | . . . | |
---
Home | Contents | Photos | News | Reviews | Store | Forum | ICI | Educators | Fans | Contests | Help | FAQ | Info
All material © copyright its original owners, except where noted.
Original text and pictures © copyright 2007 by Robert Schmidt.
Copyrighted material is posted under the Fair Use provision of the Copyright Act,
which allows copying for nonprofit educational uses including criticism and commentary.
Comments sent to the publisher become the property of Blue Corn Comics
and may be used in other postings without permission.