Home | Contents | Photos | News | Reviews | Store | Forum | ICI | Educators | Fans | Contests | Help | FAQ | Info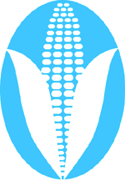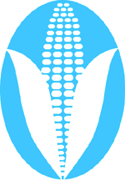 Stereotype of the Month Entry
(2/5/02)
---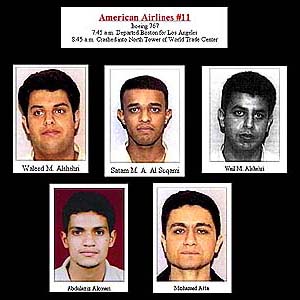 Another Stereotype of the Month entry:
February 5, 2002

Liberal MP compares natives to Palestinians
Suicide bombers feared: Cabinet member's claims 'hyperbole,' native leader says

Peter O'Neil
The Vancouver Sun

OTTAWA -- Canada's native communities represent a "tinderbox" full of restless native youths ready to explode in violence if progress isn't made in treaty talks, the federal government's new junior Indian affairs minister said Monday.

Stephen Owen's startling warning, described as alarmist by one analyst and as hyperbole by a native leader, included a comparison between young natives in Canada and Palestinian militants in Israel.

"If you see kids in an impoverished native village, with three generations of welfare behind them and no hope for the future, and they're even moved to perhaps that most horrible statistic of despair, which is youth suicide, they are very vulnerable to someone coming in with a gun and a warrior ethic and saying, 'Why waste your life? Be a martyr,' " said Mr. Owen, who was an advisor two years ago to the Israel-Palestine Centre for Research and Information on Final Status Peace Negotiations.

"That hasn't happened. But if it's happening in the Gaza Strip, if we are tolerating similar conditions of despair that will drive kids to commit suicide, that's a tinderbox."

Mr. Owen, who is calling for a more pragmatic, step-by-step approach to treaty negotiations, was deputy attorney-general in B.C. during the standoff between hundreds of RCMP officers and armed native radicals at Gustafsen Lake in 1995.

He questioned Canada's capacity to handle an outbreak of native radicalism.

"It took 400 emergency response team RCMP members around the clock trying to contain that situation" at Gustafsen Lake, he said. "If we had three or four of those at once in the province, we would have had to call in the aid of the Armed Forces — except they might have been in another country. So there's a vulnerability here."

He said the threat of militancy is another reason Canadian society should back treaty making.

"If we're not moved by the injustice of it or the economic self-interest, then maybe at least we can eventually be moved by the security concern," he said. "The moderate leadership of the native people of Canada has been a wonder to behold, but I don't think it's endless. I think they're under a lot of pressure to have results, to have jobs, to get some control over their own lives."

University of Calgary political scientist Tom Flanagan dismissed Mr. Owen's warning as alarmist and said the comparison of native reserves to the situation in Gaza isn't credible.

"The number of people who are crammed into the Gaza Strip and who are refugees as a result of warfare, it's orders of magnitude above the numbers of people who are living on Indian reserves," said Mr. Flanagan, author of First Nations — Second Thoughts.

"And nothing is preventing people living on Indian reserves from moving off reserves to pursue opportunities.... All you need to do is get in your car and drive to town."

B.C. native leader Bill Wilson of the First Nations Summit called Mr. Owen's comments hyperbole and said there was a far greater threat of native militancy in Canada in the 1960s and early 1970s, when there were links to the U.S. Black Panthers and the radical American Indian Movement. However, Mr. Wilson essentially supported Mr. Owen's view that the threat could grow.

"Say we drag this out for another five or 10 years. That makes it possible. But is it possible right now? No, the organization is not there."

Mr. Owen is a rookie MP promoted to Cabinet last month as secretary of state for both Indian affairs and Western economic diversification.
*****
February 6, 2002

Minister sorry for native remark
Owen dressed down for comparison to Palestinian youths

Robert Fife, Ottawa Bureau Chief, with files from Sheldon Alberts
National Post, with files from Southam News

OTTAWA -- Stephen Owen, the Secretary of State for Indian Affairs, apologized yesterday for comparing the circumstances of aboriginal youth in Canada to young Palestinian militants who resort to violence and suicide bombings.

Mr. Owen issued the apology several hours after Robert Nault, the Indian Affairs Minister, repudiated his junior minister's comments that young native Canadians are "a tinderbox" ready to explode in violence unless the government addresses "high levels of despair" in native communities.

"Unfortunately, I think he's made an error," Mr. Nault said yesterday, standing side-by-side with Mr. Owen after Tuesday's Cabinet meeting.

Mr. Nault insisted there is no evidence of rising youth militancy and no threat posed to national security.

"No, there is no threat and there never has been," he said. "Those communities and their leaders have said all along they want to work in partnership with the government of Canada to resolve the issues that are front and centre: Those are aboriginal and treaty rights."

Later, he told reporters: "Quite frankly, I think things are going extremely well. I don't believe there's any militancy. I think just the opposite."

He did not ask Mr. Owen to clarify his remarks and said the junior minister can speak for himself.

"Keep it in this context, there is only one Minister of Indian Affairs, and I speak for this government."

Only moments before, Mr. Owen had repeated comments he made to The Vancouver Sun comparing young natives to Palestinian radicals in the Gaza Strip and West Bank, noting: "If we are tolerating similar conditions of despair that will drive kids to commit suicide, that's a tinderbox."

Outside the House of Commons yesterday, Mr. Owen continued: "My point is you have people in a highly distressed situation and they have seen nothing in their past which gives them any hope and they look to the future and see no hope ... then eventually in that situation we are going to have violence," he said as Mr. Nault looked on in obvious discomfort.

After Question Period, however, Mr. Owen met again with reporters and said he was sorry for comparing the conditions of Palestinians and Canadian natives.

"In retrospect, perhaps, I regret the reference to the Gaza Strip," he said.

Mr. Owen, a rookie MP and former B.C. ombudsman, said Canada must address the "historical injustices" faced by aboriginals, pointing to soaring unemployment and high suicide rates on native reserves.

However, Reed Elley, the Alliance native affairs critic, condemned Mr. Owen for sending a gloomy message to young natives who are struggling to find work and obtain a good education.

"Instead of making inflammatory comments, the goal should be to point out some of the good success stories of aboriginal people across this country. Many of them are doing very well," he said.

Even some of Canada's native leaders questioned Mr. Owen's warnings. Bill Wilson, of the First Nations Summit in B.C., said the threat of militancy was far greater in the 1960s and early 1970s, when natives had links to the U.S. Black Panthers and the radical American Indian Movement.

Mr. Owen, who was deputy attorney-general in British Columbia during the 1995 standoff between militant natives and police at Gustafsen Lake, is calling for a more pragmatic approach to treaty negotiations.

Rahter than pursuing large, all-encompassing treaties, he wants Ottawa to reach incremental agreements on economic development and self-government.

Mr. Nault has angered many native leaders over plans to introduce new laws encompassing a range of areas such as improved fiscal accountability, democratic reform of native governance and independent land claims resolution.

One of the more controversial proposals is a complete overhaul of the Indian Act, the legislation that governs how Ottawa delivers $7.3-billion annually in funding and services for most of Canada's 1.4-million aboriginal people.

The Indian Act has undergone little change since it was created in 1876, though it is challenged continually in the courts, which have found it often does not comply with the Charter of Rights and Freedoms. Mr. Nault's legislation is expected to be unveiled in March.
Related links
Canadian lawyer compares Native activists to terrorists
Canada's First Nations Governance Act is nothing of the sort
Terrorism: "good" vs. "evil"

---
* More opinions *
| | | |
| --- | --- | --- |
| | . . . | |
---
Home | Contents | Photos | News | Reviews | Store | Forum | ICI | Educators | Fans | Contests | Help | FAQ | Info
All material © copyright its original owners, except where noted.
Original text and pictures © copyright 2007 by Robert Schmidt.
Copyrighted material is posted under the Fair Use provision of the Copyright Act,
which allows copying for nonprofit educational uses including criticism and commentary.
Comments sent to the publisher become the property of Blue Corn Comics
and may be used in other postings without permission.