Home | Contents | Photos | News | Reviews | Store | Forum | ICI | Educators | Fans | Contests | Help | FAQ | Info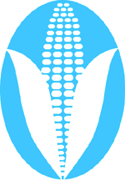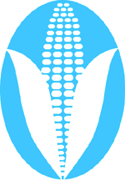 Stereotype of the Month Entry
(9/3/00)
---
Another Stereotype of the Month entry:
From: Paula Walters <Yagwatze@aol.com>
Date: Sun, 3 Sep 2000 10:02:29 EDT
Subject: Letters of disapproval needed
To: kolahq@skynet.be

September 8-10: Green Nations Gathering, Catskill Mountains, New York. Weekend includes herbal emporium, sweat lodges, and workshops by leading herbalists, including Rosita Arvigo, Ryan Drum, Eliot Cowan, Susun Weed, David Winston, and Christopher Hobbs. Learn, network, and honor the earth. Contact: Pam Montgomery, 1525 Danby Mountain Rd., Danby, VT 05739. Ph: 802/293-5996. Email <greenpam@aol.com>.

Yagwatze wrote:

I wrote to GreenPam@aol.com and this is her reply:

>> Yes it is a Native Purification lodge and yes, I have traditional Natives running the lodges. You can see the brochure for the conference at this website: http://www.sunstoneherbs.com/greennations <<

This is what is posted on the website:

A Sacred Circle Dance for Opening Ceremony with Michele Bougie
Music and dancing by Women Who Drum with Leaf Miller and friends
Storytelling with Doug Elliot
Purification lodges with Ruchatneet and Rainbow Weaver
7 Directions Movement Meditation with White Feather
Herbal Emporium throughout the weekend
Yoga with Arti Kelso Ross
Piano Concert with Mark Kelso
Chanting Circle with Marie Summerwood
Medicine Making Demonstration with Dawn Pfister Bump
Panel Discussion
FOUR LEADING HERBALISTS offering diverse approaches to a specific case study

OUR SPECIAL GUEST
Martin Prechtel, author, artist and teacher, was raised in New Mexico on a Pueblo Indian reservation. In 1971 Nicolas Chivilin, a Mayan shaman from Santiago Atitlan, Guatemala called Martin to become his student. Martin lived with him for years and after his teacher's death took his place healing and shamanizing among 30,000 Tzutujil Mayans. After many years of being a public leader in Guatemala, Martin returned to his native New Mexico where he continues his shamanic work. Martin is extraordinary as a teacher for his abiltiy to reconnect people with their own sense of place, their sense of the daily sacred and their indigenous soul. Martin is author of "Secrets of the Talking Jaguar; Tales of a Mayan Shaman" and his recently released, "Long Life; Honey in the Heart". Martin's evening presentation will be "Sky Paved with Leaves of Liquid Jade -- The Parallel Worlds of Plants and People."

<+><+><+>

Letters of disapproval can be written to <Greenpam@aol.com>
*****
Additional quotes from the Green Nations website:
Introduction:

The Green nations are the tribes and clans of plants and people who love plants: herbalists, gardeners, foragers, earth-centered ones such as Native Americans.

Intensive classes:

Cherokee Medicine and the Traditional Language of Plants
with David Winston
The Cherokee and other indigenous peoples have long known the best way to learn about plants is from the plants themselves. We will explore the three languages of plants (physical, symbolic, subtle) and learn how the Green Nation can guide us in personal and planetary health.

Medicine Animals, Medicine Plants
with Matthew Wood
In Native America, the most important signatures are observed when a plant resembles an animal. These "spirit signatures" point to underlying connections in constitutions, personalities, organs and functions -- and the medicinal properties of the the medicine plants themselves.
Rob's comment
A few problems here. One is the stereotype of the Indian as the ecological spirit of purity. While the stereotype may have some basis in fact, it's still a stereotype. Like all stereotypes, it reduces something complex to something simple.
Another is the pseudo-Native classes and ceremonies—especially things like the sacred circle dance, the seven directions movement meditation, and the purification lodges. The Native "feel" of these activities is increased by having a guest star who was supposedly raised on a Pueblo Indian reservation and trained by a Maya shaman. Yet this person isn't Native himself, and being trained by a Maya shaman doesn't qualify him to do anything involving a non-Maya, non-shamanic ceremony such as a sweat lodge.
Perhaps more important, I don't think there is such a thing as a Maya shaman, except in a New Ager's mind. "Shaman" is a concept imported from Siberia, and outsiders generally apply it to Native priests and holy men whom they don't understand.
That any of the other ceremony leaders or class instructors are Native people isn't obvious either. If these ceremonies and classes are genuine, trained Native instructors should lead them. And Pam Green or whoever should identify these people, including the "traditional Natives running the lodges." If they aren't genuine, Pam Green or whoever shouldn't be acting as if they are. She'd be better off posting a disclaimer saying "No Natives were used or abused in the production of this gathering."
The stereotype here, as with many New Age productions, is that anyone can become an Indian by pretending to be Indian. That is, by imitating Indian ceremonies or using Indian terms. Sorry, it doesn't work that way.
P.S. "Shamanizing"?
Related links
New Age mystics, healers, and ceremonies
Shamans, medicine men, or priests?

---
* More opinions *
| | | |
| --- | --- | --- |
| | . . . | |
---
Home | Contents | Photos | News | Reviews | Store | Forum | ICI | Educators | Fans | Contests | Help | FAQ | Info
All material © copyright its original owners, except where noted.
Original text and pictures © copyright 2007 by Robert Schmidt.
Copyrighted material is posted under the Fair Use provision of the Copyright Act,
which allows copying for nonprofit educational uses including criticism and commentary.
Comments sent to the publisher become the property of Blue Corn Comics
and may be used in other postings without permission.