Home | Contents | Photos | News | Reviews | Store | Forum | ICI | Educators | Fans | Contests | Help | FAQ | Info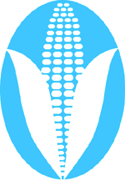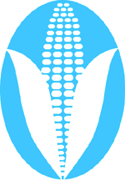 Stereotype of the Month Entry
(8/18/00)
---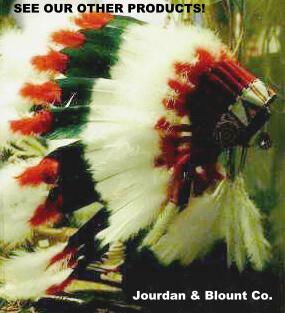 Another Stereotype of the Month entry:
From a correspondent:
Title of item: NATIVE AMERICAN CHEROKEE WARBONNET HEADDRESS!
Seller: jbco1@swbell.net
Starts: Aug-08-00 20:30:25 PDT
Ends: Aug-18-00 20:30:25 PDT
Price: Starts at $135.00
To bid on the item, go to: http://cgi.ebay.com/aw-cgi/eBayISAPI.dll?ViewItem&item=404914039

Item Description: NATIVE AMERICAN CHEROKEE WARBONNET HEADDRESS!
Click picture to enlarge CLICK ON PHOTO TO ENLARGE! Makes a great gift for Any Occasion
Description VERY HARD TO GET! (WE HAVE WAITED SIX MONTHS TO GET THIS ORDER). NATIVE AMERICAN (MADE BY THE CHEROKEE INDIANS) WAR BONNET!

COMES WITH BEAUTIFUL BEADED HEADBAND WONDERFUL COLORED FEATHERS!

GREAT FOR DISPLAY OR FOR POW WOWS.

VERY UNIQUE AND BEAUTIFUL! WON'T LAST LONG & I DON'T KNOW WHEN I WILL GET ANOTHER! THANKS FOR LOOKING! SEE OUR OTHER UNIQUE AND INTERESTING ITEMS!

Manufacturer CHEROKEE INDIANS

Condition Excellent
Natives reply
Some responses:
HAE' SKANO KE'GE!

I AM WAIIKON-TAKON 6 NATIONS SENECA IROQUOIS, AND THE GREAT GREAT GRANDSON OF SACHEM CORNPLANTER AND HIS HALF BROTHER HANDSOME LAKE.

IT IS WITHOUT QUESTION AN INSULT TO THE ANCESTORS THAT HAVE TAKEN THE LONG JOURNEY TO CASUALLY THROW ON A CHIEFTAIN'S HEADRESS TO A PAU-WAU [CORRECT SPELLING BY THE WAY] OR ANYWHERE ELSE! THIS IS A BESTOWED HONORED BLESSING, AND THE WEARER IS SELECTED BY THE PEOPLE OF HIS/HER PARTICULAR TRIBE AND OR NATION.

NO OFFENSE MEANT MY EBAY SELLER, HOWEVER THIS BRINGS JUST 1 MORE INSULT TO MY PEOPLE, NOT JUST THE CHEROKEES—WHICH I AM NOT —BUT FOR ALL FIRST NATIONS PEOPLE.

THIS IS NOT A GLOVE YOU JUST SLAP ON. PLEASE USE DISCRETION AND RESPECT.

THE EUROS WOULD NOT LIKE ME SELLING YOUR FAMILY POSSESSIONS AND THEN TELLING PEOPLE TO DO AS THEY WISH WITH THEM AFTER I GET THE MONEY.

REMEMBER MY FRIEND, THIS WALK IS SHORT AND ALL THAT YOU DO HERE IS SEEN AND KNOWN BY THE ONE WE CALL CREATOR!

GEODA! YU! WAIIKON-TAKON
*****
Was playing around with the stereotype... wrote that dumb dumb who has that real Cherokee headress...

The e-mail reply I got from these people reads that they bought their headresses from the Cherokees in Oklahoma, at their outlet there... I been in Tahlequah many times, and never seen no Cherokee outlet store... been to the CNO store... but no headresses were sold there... Of course the letter that was sent to me says I "can contact the outlet" but they never send me the name of this supposed store.

Since I am a Indian artist and beader, I asked directly for enrollment numbers of the artists they claim they buy from... which is required under the Indian Arts and Crafts Act of 1990, they refused to give me any information other than their artists are Navajo, Cherokee, Zunis and Hopi... I then informed them of the federal law of which clearly states they must give this information to anyone who asks for proof, but they still refuse.

They said that the war bonnet was "is manufactured by the Cherokees" Manufactured?? Yep, that is what they wrote... I can picture all the Indians sitting in a plant now, creating war bonnet after war bonnet LOL So I would guess it is safe to assume they are saying it was made by the Cherokees and sold by the Cherokees since they told me I should contact the Cherokee tribal council if I wanted to complain.

Here is what they wrote about the made in America remark:

"The items we sell are authenticated and most of the jewelry is signed by the artist that made it as well as the headdresses being tagged NATIVE AMERICAN MADE IN USA."

I think this person is defrauding people... I got that gut feeling from their mail to me... specially with the end stating since she was raised in New Mexico she has the most respect for Indian peoples, and tried to leave the impression that without her no Indian made items there would ever get sold...

Keely Squirrel Denning
Loyal Shawnee
*****
As you have probably heard by now countless times, the Cherokee our our predecessor the Tsa-la-gi did not wear war bonnets. The ancient leaders Uku wore a feathered hat, but it was more like a skullcap.

The only Cherokee who wear head dresses like those shown are the few in Cherokee N.C., who stand outside stores beside phony Tee-Pees and pose with the tourists for $5.00 a pop.

They have managed to put their kids through college off those tourists!

The rest of us? Nyaaaaa!

Robert Vann
Rob's comment
Thanks, everyone. I think you covered all the relevant issues. It's disrespectful to sell or wear this kind of headdress casually. The Cherokee never wore such headdresses. Cherokees (or someone calling themselves Cherokees) may have manufactured this item for sale. Or perhaps someone else manufactured it and Cherokees (or someone calling themselves Cherokees) are selling it in some store.
Hardly a convincing pedigree for this headdress, eh? The lack of clear answers from the seller, Jourdan & Blount Company, makes it sound suspicious at best.
Related links
EBay auction item shows girl wearing "war bonnet"
The big chief

---
* More opinions *
| | | |
| --- | --- | --- |
| | . . . | |
---
Home | Contents | Photos | News | Reviews | Store | Forum | ICI | Educators | Fans | Contests | Help | FAQ | Info
All material © copyright its original owners, except where noted.
Original text and pictures © copyright 2007 by Robert Schmidt.
Copyrighted material is posted under the Fair Use provision of the Copyright Act,
which allows copying for nonprofit educational uses including criticism and commentary.
Comments sent to the publisher become the property of Blue Corn Comics
and may be used in other postings without permission.