Home | Contents | Photos | News | Reviews | Store | Forum | ICI | Educators | Fans | Contests | Help | FAQ | Info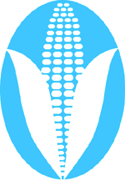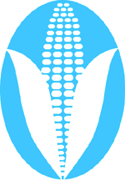 Stereotype of the Month Entry
(8/9/00)
---
Another Stereotype of the Month entry:
Rob,

Hi. Sorry, I know I said I would send this earlier, but it slipped my mind until this morning. Here's the intro to Candace Horgan's article in the July 6th issue of the Denver Post:

"After missing their annual Red Rocks Amphitheatre show last year due to singer John Popper's health problems, Popper and Blues Traveler returned this year to reclaim July 4 at the venue, playing a full-out rocking set. Popper came on stage at 8:40 p.m., launching feedback into his feedback-heavy rendition of 'The Star-Spangled Banner.' Popper left the stage and the group Thundercloud, which played with the band at Fiddler's Green in 1994, performed the'Thundercloud Chant'."

I guess it doesn't seem so bad now, but the first time I read it, it really angered me. If you saw my brothers sing our beautiful Ho-Chunk songs, you'd understand how I feel. I'll forward my Letter to the Editor, just for fun. :)

—Anne

P.S. I see stereotypical stuff all the time, expect me to enter more often!
*****
Message-ID: <19803919.965847974466.JavaMail.imail@bronty>
Date: Wed, 9 Aug 2000 12:06:14 -0700 (PDT)
From: Thundercloud <athundercloud@excite.com>
To: letters@denverpost.com
Subject: Letter to the Editor

Hello!

I would like to address an article I happened upon, written in the July 6th issue of the Denver Post. The article was written by a special to the DP, the author's name was Candace Horgan. Her article was a review of Blues Traveler's Fourth of July performance at Red Rocks Amphitheatre.

In her article she referred to a group of Native American singers as "Thundercloud", when, in fact, they are called the Thundercloud Singers. That is a minor complaint. I realize that the Thundercloud Singers were not a headlining band, but if Ms. Horgan chose to write about a subject, she should at least do a little research.

The major problem I had with Ms. Horgan's article was that she referred to their four separate traditional Ho-Chunk songs as "the Thundercloud Chant". I would like to know where she came up with this so-called name of their "chant". Did she bother to ask the singers or the members of Blues Traveler themselves? For the record, the Thundercloud Singers are members of the Ho-Chunk Nation (formerly known as Wisconsin Winnebago) of Wisconsin. They sang four separate songs, the first was a Flag Song, the second was a song belonging to our grandfather Andrew Thundercloud, Sr., and two intertribal songs.

I find it insulting, insensitive and archaic to refer to traditional Native American music as "chanting". It paints a dated and inaccurate picture of Native Americans. We fight a daily struggle with many issues—issues of sovereignty, reclaiming our land, protecting our natural resources, racism and stereotypes. Stereotyping is often painful and is harmful for us to be taken seriously in our daily struggles.

I implore your writers to further research the subjects on which they choose to write, so that they may increase their awareness and level of cultural sensitivity. I suggest this as an indigenous person and a fellow journalist.

Pinagigi (Thank you),
Anne M. Thundercloud
Tomah, WI
1 (800) 472-3089 Ext. 1002
---
* More opinions *
| | | |
| --- | --- | --- |
| | . . . | |
---
Home | Contents | Photos | News | Reviews | Store | Forum | ICI | Educators | Fans | Contests | Help | FAQ | Info
All material © copyright its original owners, except where noted.
Original text and pictures © copyright 2007 by Robert Schmidt.
Copyrighted material is posted under the Fair Use provision of the Copyright Act,
which allows copying for nonprofit educational uses including criticism and commentary.
Comments sent to the publisher become the property of Blue Corn Comics
and may be used in other postings without permission.