Home | Contents | Photos | News | Reviews | Store | Forum | ICI | Educators | Fans | Contests | Help | FAQ | Info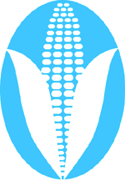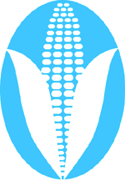 "Funny" Indian Names
---

Some thoughts on Indian naming conventions. First, an excerpt from Dorreen Yellow Bird's column in the Grand Forks Herald, 10/25/05:
Watch for Hurricane Medicine Rattler Woman

These days, an Indian name usually is a second name. A person's first name typically is a Christian name. My ex-husband is Hidatsa, from New Town, N.D., on the Fort Berthold Reservation. Here is what he told me about naming: Children are given a name as a child. When they get older, they are given a permanent, adult Indian name.

That Indian name often is a name that "fits" the person as an adult. Maybe by this time, the person has accomplishments that make him or her outstanding. Their Indian name likely would come from that.

In my Sahnish or Arikara family, we were given Christian names as children and those are the names we carry throughout our lives. Of our family, only the first three children also were given Indian names. My folks got caught up in daily living, and the remaining 10 children weren't given Indian names until much later.

The Sahnish grandmothers told us that names were to bring us strength and power. The spirit of whoever we were named after would intercede for us with the Creator -- much like the baptismal or confirmation names of churches.

In our tribe, names were given in several ways. Sometimes, the name was taken from someone who passed way many years ago -- perhaps an honored relative, even the chief or honored medicine person of the tribe. Other names might come from the person asked to do the naming ceremony. That person might fast and pray for days, weeks or even months until a vision came to them. From that vision would come the name.

Many times, the name is long so that its meaning is clear.

There also are some Native people today who find a name they like, and rather than going through the traditional ways, simply will ask to be given that name in a naming ceremony.

In order to do a naming ceremony, a person must be given the right to do so. That person should meet with elders, providing food and gifts, and ask for that right. The elders will decide if this is a person who should be allowed to name. It helps if the person has participated in other ceremonies and is a good person, too.

Men who have been in the military also can name, because they are warriors. But the elders say the veterans, too, must be "good people" to be given that right. Usually, men name males and women name females.

Once named, the named individual becomes stronger because he or she has a spirit that watches over them. Again, it is not too different from the Christian practice in which candidates are given saint names.

To the elders, it is important that a youngster have a Native name in addition to his or her Christian name. A Native name, they say, is important, because when the person enters the Spirit World, that is the name they will be called.

A name is important to hurricanes -- and even more important to many Native people.

Nahwa.
Next, an excerpt from Darla M. Wiese's essay in Quad-Cities Online, 9/18/06:
Chief Is Reflection of American Indian Education

My college roommate, an elementary education major, came home one day with an American Indian paper doll and told me her assignment was to decorate the doll's dress and give her "an Indian name." She brought the assignment home because, in all seriousness, she thought it was cute and that I'd enjoy it.

"I'm going to draw little daisies on the dress and call her 'Likes to Shop a lot Girl'," she said to me.

"How about you teach your students about genocide and forced assimilation, instead of shopping" I replied.

"Relax, it's just a doll."

As a child, I thought for sure I had come from a long line of blood thirsty, vengeful people who didn't know enough to recognize the U.S. government had only their best interests in mind and as a result the government had no choice but to use force, deadly force. Today I know that these feelings, this subconscious learning, are wrong, but I also know that millions of other students and adults, native and non-native alike, don't know that, and may never know that.
Comment: If the point isn't clear, this is stereotyping by omission. The teacher is teaching her students that Indians were happy-go-lucky people with happy-go-lucky names. This robs them of their rich and unique cultural traits and turns them into the equivalent of Smurfs or Teletubbies. It also robs them of their tragic and unique histories and turns them into just another brand of assimilated Americans.
Unreal and unfunny Indian names
The following pages discuss the use of made-up, "funny" Indian names in an allegedly humorous context.
"Funny names" in the Stereotype of the Month contest
Satire: Chief "Running Tab" wants scalps to pay for illegals
PAC satire: Sitting Bulldozer, Kosher Horse talk like Tonto
Leno names gay Indians "Skipping Bull," "Shopping Bear"
Columnist gives himself "Indian name": Rex Ten-Thumbs
Columnist calls Indians' lawyer "Chief Running Mouth"
"Chief Winaton" is "the enemy" at Cache Creek casino
Mixed Media cartoon mocks Chief Rain-in-the-Face
Greeting card shows two chiefs choosing "funny name"
Tootsie Pop features "Chief Shooting Star" on wrapper
Online program generates "authentic Indian names"
Close to Home cartoon spoofs Indians' naming style
Texas radio station makes fun of the "Slap-A-Ho Tribe"
Howard Stern mocks Indians in Son of the Beach spoof

---
* More opinions *
| | | |
| --- | --- | --- |
| | . . . | |
---
Home | Contents | Photos | News | Reviews | Store | Forum | ICI | Educators | Fans | Contests | Help | FAQ | Info
All material © copyright its original owners, except where noted.
Original text and pictures © copyright 2007 by Robert Schmidt.
Copyrighted material is posted under the Fair Use provision of the Copyright Act,
which allows copying for nonprofit educational uses including criticism and commentary.
Comments sent to the publisher become the property of Blue Corn Comics
and may be used in other postings without permission.