Home | Contents | Photos | News | Reviews | Store | Forum | ICI | Educators | Fans | Contests | Help | FAQ | Info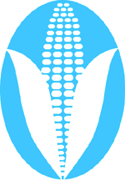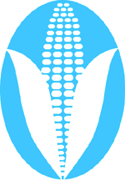 The Fans Speak
---
Peace Party takes you back to the comic books of the old days, where the story had as much weight as the drawings. They went hand in hand as they took the reader through the struggles the superheroes were going through without the cursing, sex and violence which is mainstream in today's society.
The cultural benefit is tremendous! Our Native youth have few people to look up to. Many of us as children wanted to be like the superheroes that we saw on TV or read in comics. For those of us who are Native, it never occurred to us that we weren't the right color or that our lives weren't like those of the hero's.
Peace Party not only has Native American superheroes but they are dealing with issues that we encounter every day. What better way for our youth to learn how to handle problems than non-violently? Peace Party shows this to the reader, as well as the struggles that we face which the children do not understand yet, but they hear the adults speaking of these things, the coal mining, the internal struggles of living in a modern world yet holding on to our traditions. Peace Party puts Native issues in a form that our youth can understand and relate to.
For non-Native readers Peace Party offers an insight into the ways of life of the Southwestern people. This is great because it begins to destroy all those old stereotypes that still exist to day.
Peace Party takes an unconventional approach to the comic book industry. From my military, unconventional-warfare experience, it sometimes only takes a few to take down many! Way to go Rob and everyone at Peace Party!!
Joseph Riverwind (Taino)
PC technician/Web designer
*****
Someone had an interesting reaction to your review. Specifically, the part where you said, "Many of us as children wanted to be like the superheroes that we saw on TV or read in comics. For those of us who are Native, it never occurred to us that we weren't the right color or that our lives weren't like those of the hero's." From this the person concluded, and I'm interpreting here, that there's no need to protest stereotyping in the media. And no need to produce Native American comics.
If you identified with the heroes you saw and didn't think you were different, he might say, then what's the problem? Why do we need minority heroes if white heroes satisfied you? Aren't Superman and Spider-Man good enough for everyone?
How would you respond to this? I'm curious.
Rob
*****
Rob,
Take it farther than your youth. You are a child, you're innocent and "racial boundaries" is a funny word you don't understand. You see Superman and Batman and act like them, you want to be like them and you play like you are them. Then you look at Batman's house. Yours doesn't look like that and where is your butler? Superman is great! He is a successful reporter for a huge newspaper. Wait a minute...your father doesn't have a job, because no one wants to hire an Indian. Where is the nice restaurant that you would like to go to, like Clark Kent and Lois Lane? How about commod cheese, rice, and spam for dinner?
Billy and Drew show our youth that it's ok to be who you are and it's ok to live in today's modern world and be Indian. The most important thing about PEACE PARTY? Here are two characters that Native children can relate to. No, not all of us live in hogans or on the rez but many of us did live poor and many of us have what we have today because of choosing to walk in both worlds. Native children now see two superheroes who have the same problems as them and, most importantly, they are both like them. They are finally seeing heroes that are more than guys with superhuman abilities. They show them Native people can be whatever they want to be without the need for superpowers.
Billy and Drew have these powers, of course, but through the comic you see Native people who are successful, with good jobs and also people in today's society who are still holding on to their traditions. All the characters in PEACE PARTY are superheroes, they all get rid of the old stereotype. Yes, we need comics like this that get rid of those stereotypes, as well as a society like this, a school system like this, a government like this. And the list can go on.
Joseph
---
* More opinions *
| | | |
| --- | --- | --- |
| | . . . | |
---
Home | Contents | Photos | News | Reviews | Store | Forum | ICI | Educators | Fans | Contests | Help | FAQ | Info
All material © copyright its original owners, except where noted.
Original text and pictures © copyright 2007 by Robert Schmidt.
Copyrighted material is posted under the Fair Use provision of the Copyright Act,
which allows copying for nonprofit educational uses including criticism and commentary.
Comments sent to the publisher become the property of Blue Corn Comics
and may be used in other postings without permission.