Home | Contents | Photos | News | Reviews | Store | Forum | ICI | Educators | Fans | Contests | Help | FAQ | Info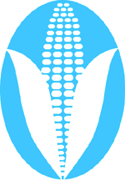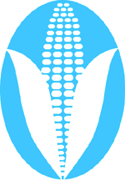 The Loan Arranger and Pronto
(6/9/06)
---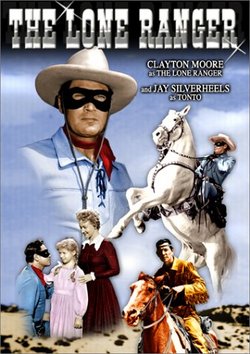 On 2/23/05 I received the following message (edited slightly for clarity):
Subject: Racist TV Ad in Kansas City...help please

Mr. Schmidt,

My name is Cheryl Barger and I live in New Richmond, Ohio....

I am Cherokee/Creek descent and am a 44 year old Grandmother just trying to exsist and keep my traditions and family close to our heritage....I am nothing special by any means. Nor do I look for trouble or a fight (being who I am seems to keep that covered).

The reason I am writing you is....

My Sister back home in Kansas. Marquetta Bayless, called me over a week ago and shared with me her disgust of an ad on TV of the "Loan Arranger and his sidekick Pronto"....

I am sure you can visualize the rest pretty much....Typical red faced NDN...yada yada....

My sister lives less than ten minutes from Haskell in Lecompton Kansas and was pretty sure she was not the only one disgusted with this ad....

On Febuary 14th she searched the web and found the address and phone number of this business....Then she three way called me and we spoke to the man responsible for this ad....We showed him way more respect than he deserved and handled our conversation as to educate him to his racisim...to NO avail....Then what came next really disgusted us....

He proceeded to tell us in 40 years of using the "Pronto" in his ads no one ever complained....And he sees in no way how this could upset anyone. Why he himself even dressed up as Pronto and painted his face and took pictures with all the children....And Pronto was even soon to open his own store....

We still tried to make him understand his own ignorance....He said he was "going to talk to the graphics person and lighten his face as not to be so red." But he saw nothing that could be considered hurtful and he even had a Native American who worked for him....And even a few black friends and customers....(How noble of him.)

When he suggested changing the color I suggested making him black....He answered by getting aggravated and saying "I will NOT make him black" to which I answered Oh right, That may be offensive to someone huh?? He quickly changed to speak of how it isn't offensive whatsoever to a Native American....To which I replied...Are YOU Native American?? Again...no answer on this question....

We saw what we were up against and decided to cordially end the call....

I had came across an ad in SNAG magazine about "Red Face" Does Not Honor Us written by H. Mathew Barkhausen III, 24.

I sent it to my Sis and she forwarded it to this fella....We have heard nothing back as of yet and are doubtful we will. Marquetta has since taped the ad still running and as racist as ever....No change. Not even a lighter shade of red....Is there any thing more you can tell us to further our fight here?? We are not going to give up on this....Almost like we have made this personal....Well, by golly it is!!! And we need some help here as to where we can go from here and what should be our next step....

We have both prayed on this one and are willing to raise whatever kind of stink need be raised....

Enough is enough and one at a time I say....

This is so demeaning and trying to teach our grandbabies is hard enough in this good ole U.S.A. to have cartoon ads depicting us as dumbass sidekicks and idiots with nothing better than to be a slave to another white moneymaking hate monger infuriates us to no end....

Is there any help out there??? All suggestion are so welcome....The business doing this is....

Downtown Motors
3400 E. Truman Rd.
Kansas City, Mo. 64127
816-483-0800

My first thought is to get many to call this racist bozo and tell him your thoughts on this matter....Not sure how to contact more people on this one....We are reaching out....Please help if you have any suggestions....The knife is in the dirt....

Contact: Cheryl at cherylbarger@msn.com or Marquetta at marti1953@prodigy.net.

Thank you so much for your time and if nothing else just to hear our problem....Good day to you....

Keep writing, I get Native News daily and am familiar with your writing....Please never stop doing what you do....Cheryl Barger, New Richmond, Ohio.
Rob's reply
I responded the next day as follows:
Cheryl,
Thanks for the kind words.
So Downtown Motors is running a TV ad featuring two people named the "Loan Arranger" and "Pronto" who look like the Loan Ranger and Tonto. And the Indian character looks stereotypical. Is that it?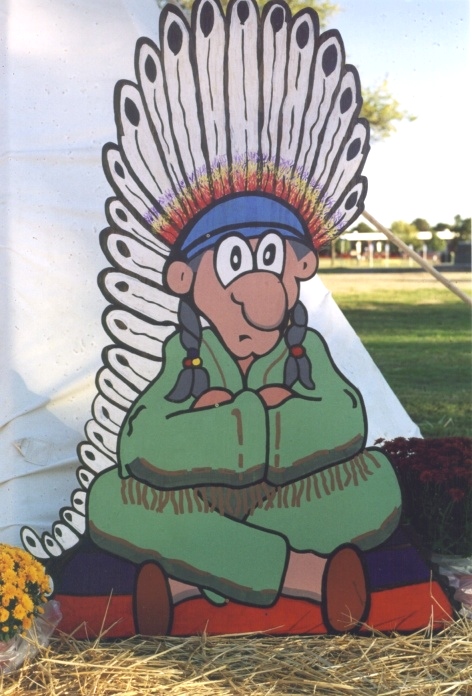 Do these characters appear in print, on a sign or window, or on the Web anywhere? It would be good to see a picture of them. I'd like to include them in my contest, but it would be best to get more information than just "such-and-such stereotype exists." And a picture is worth 1,000 words, as they say.
As for what to do, I'm not an expert on that. I don't actually go out and fight individual mascots like some activists do. But see Kan. Church Displays Cutout of Bug-Eyed, Big-Nosed Chief for what one activist did in a similar situation. Her approach seems like a good one to me.
Rob
The outcome
I didn't hear any more on the subject until I received this message almost a year later (1/20/06):
Dear Mr. Schmidt,

Good day sir.

I wrote to you about this time last year about a racist TV commercial out of Kansas City about the "Lone Arranger and his red faced sidekick Pronto."

I told you of my sister and I calling the owner of this company with our protests. In the end all we got from him was that in 40 years he had not had one complaint until us.

We sent him some info and articles dealing with mascot issues most of which we got from your articles sent to Native News. (Thank You.)

I am writing now to update you on the recent goings on.

Last week, being tax time and all, My sister was watching TV out of KC. and lo and behold here came the Lone Arranger with his promises of quick return loans. But what's this??? NO Pronto!!!

It is a new TV ad and the red faced goofy cartoon has been removed!!!

I sat and cried when I got the news....I really thought we would get nowhere on this. We made a difference....I was blown away....

I guess some folks are just ignorant of how they hurt people....But there are also those when educated do the right thing....I am so glad we took your advice and kept the fight going....It made a difference.

If only one at a time, there is one less moron out there today....And I want to thank you for your input guiding us in the beginning of this fight....

Some things are just worth the fight....Kudos to

Downtown Motors
3400 E. Truman Rd.
Kansas City, Mo. 64127
816-483-0800

Thank you again....

Cheryl Barger
New Richmond, Ohio
Related links
Team names and mascots
Stereotype of the Month contest

---
* More opinions *
| | | |
| --- | --- | --- |
| | . . . | |
---
Home | Contents | Photos | News | Reviews | Store | Forum | ICI | Educators | Fans | Contests | Help | FAQ | Info
All material © copyright its original owners, except where noted.
Original text and pictures © copyright 2007 by Robert Schmidt.
Copyrighted material is posted under the Fair Use provision of the Copyright Act,
which allows copying for nonprofit educational uses including criticism and commentary.
Comments sent to the publisher become the property of Blue Corn Comics
and may be used in other postings without permission.