Home | Contents | Photos | News | Reviews | Store | Forum | ICI | Educators | Fans | Contests | Help | FAQ | Info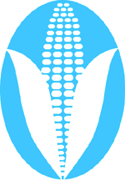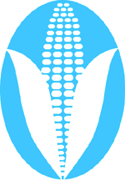 Stereotype of the Month Entry
(11/20/08)
---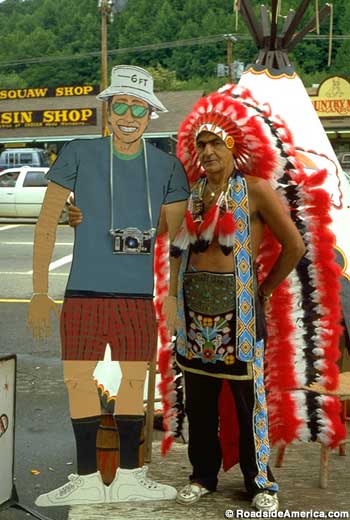 Another Stereotype of the Month entry:
Iconic Cherokee Chief Henry has died

Jon Ostendorff
November 20, 2007 12:31 pm

CHEROKEE – Henry "Chief Henry" Lambert, who became the iconic image of the Cherokee Indian during five decades posing for photographs with tourists at his roadside tepee, died Tuesday. He was 72.

Lambert started "chiefing" in 1951 to support his family.

His striking features, flowing headdress and enjoyment of the crowds brought generations of families back year after year to have their pictures made with him. He was probably the most photographed man in North Carolina, with the exception of the Rev. Billy Graham.

His image still appears on postcards sold in Cherokee.

Lambert never denied that the character he created was taken from Hollywood expectations of what an Indian should look like. He never promised to be authentic, only entertaining.

"I wouldn't do anything else," he said in a 1995 interview with the Associated Press. "Meeting people from all walks of life. Kids. Kids love seeing an Indian. Every little kid wants to be Pocahontas."

When visitors asked about authentic Cherokee culture, Lambert would pass along what he knew and direct them to places like the Museum of the Cherokee Indian for more.

He sent five of his six children to college with the money he made in the job he loved. And even though he was not a real chief, he served as an ambassador to countless visitors.

"He just loved what he did," Patrick Lambert said. "The reason he did that is not only because he loved the people and he loved this job, which is something that we all seek, but also to take care of his family. He was a good dad to all of us. We will all miss him."

Lambert got into "chiefing" by accident when he was 16 years old. A gift shop owner asked him to fill in when his regular chief didn't show up for work. Lambert made more that weekend than he did working his construction job.

So he gave up construction in the summer months and a job with the Cherokee Indian Police Department and started working the tourist crowds full time.

In 2006, Lambert was featured in the PBS documentary "Indian Country Diaries."

Businessman David Wise, who runs two of the shops at Saunooke Village, where Lambert had his tepee, said the chief singled-handedly brought people to Cherokee.

"Every summer I would say the two questions that were asked as they were coming from Gatlinburg over the parkway is number one, where's the bathrooms at and, number two, where is Chief Henry," Wise said.

Visitation is 7-9 p.m. at Crisp Funeral home in Bryson City on Wednesday. The funeral service is 11 a.m. Thursday at Cherokee Baptist Church with burial to follow at Henry Lambert Cemetery.

Services are open to the public.
*****
Chief Henry was face of tribal tourism

by Joe Martin
published November 29, 2007 12:15 am

It was a few years ago, when the U.S. Commission on Civil Rights issued its condemnation of Native American-themed sports mascots. I was working at the Cherokee One Feather and just happened to have CNN on when the late Vernon Bellecourt, American Indian Movement activist and vocal Native-themed mascot opponent, appeared to discuss the condemnation. What caught my ear was his mention of my tribe as a supporter of the practice of objectifying Native-American culture.

Wanting some clarification, I called Bellecourt. He referred specifically to the practice of "chiefing" where tribal members dress in Hollywood-inspired regalia to pose for photos with tourists.

Bellecourt gave his side of this issue, but I needed an opposing viewpoint. Who better than the man who had attained the most fame in this practice, Henry Lambert, otherwise known as "Chief Henry"?

The practice of chiefing is controversial even in a community known for tolerance of native stereotypes, and Chief Henry was often a target of criticism. Through my interview, I found him to be a genuinely kind and gracious person.

After a straight-shooting defense of his profession, which allowed him to make a living, support his family and put five of his six children through college, he gave me a tour of his home, which was adorned with pictures of his family. He showed me some of his craftwork.

I couldn't help admiring who turned out to be a mountain of a man. Even some of those who've been critical of Lambert's profession were charmed by his presence. He certainly had my respect.

Since that interview I'd see Chief Henry once in a while. He'd stop by the office, or I'd catch him out somewhere.

I've thought about him as his son Patrick Lambert was narrowly defeated in a highly controversial and ugly election for principal chief. I'm sure Chief Henry handled it with the dignity I've come to know from him.

Chief Henry died Nov. 20, but he leaves a lasting legacy. No one can match the contributions he made in promoting Cherokee. He was the face of Cherokee tourism, and he will be greatly missed, by locals and people the world over.

Joe Martin lives on tribal trust lands in Cherokee County.
Rob's comment
For my thoughts on Chief Henry, see:
"Chief" Lambert stereotyped Indians
"Chief" defended phony "chiefing"
Related links
The big chief

---
* More opinions *
| | | |
| --- | --- | --- |
| | . . . | |
---
Home | Contents | Photos | News | Reviews | Store | Forum | ICI | Educators | Fans | Contests | Help | FAQ | Info
All material © copyright its original owners, except where noted.
Original text and pictures © copyright 2008 by Robert Schmidt.
Copyrighted material is posted under the Fair Use provision of the Copyright Act,
which allows copying for nonprofit educational uses including criticism and commentary.
Comments sent to the publisher become the property of Blue Corn Comics
and may be used in other postings without permission.