Home | Contents | Photos | News | Reviews | Store | Forum | ICI | Educators | Fans | Contests | Help | FAQ | Info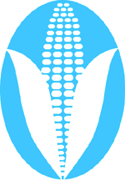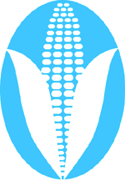 Stereotype of the Month Entry
(8/10/07)
---
Another Stereotype of the Month entry:
Published Friday | August 10, 2007

Tribe's offer of citizenship spurs warning

BY CINDY GONZALEZ
WORLD-HERALD STAFF WRITER

Angel Freytez thought the offer was too good to be true but admitted that it did have an intriguing twist.

It went like this:

An agent of a group calling itself the Kaweah Indian Nation was contacting churches in Nebraska towns, selling tribal membership rights to illegal immigrants.

For an enrollment fee of several hundred dollars, the agent said, the new members would be able to travel freely in the United States as part of the tribe.

They would purportedly be protected against deportation and eventually could attain U.S. citizenship.

Soon, Freytez, a spokesman for the Nebraska Mexican-American Commission, learned enough to issue a fraud alert warning the state's Spanish-speaking community not to fall prey.

He is spreading the message on Spanish-language radio stations. The Nebraska Attorney General's Office also is investigating.

Leaders of the Kaweah defended the offer to The World-Herald, saying that the tribe's descendants extend into parts of Latin America and that American Indians predate the border that separates the United States from Mexico. Thus, by birthright, the leaders say, many immigrants can enroll as Indians.

Malcolm Webber, also known as Grand Chief Thunderbird IV, said, however, that tribal leaders were investigating reports that an agent might have been charging more than the standard enrollment fee of $100 per family. Webber, who was reached in Wichita, Kan., said: "There's always a bad egg in the basket."

A spokeswoman with the U.S. Bureau of Citizenship and Immigration Service said the tribe's offer could not result in citizenship for illegal immigrants, whatever the cost. The Kaweah is not a federally recognized tribe.

Local immigration advocates said the offer reflects a broader problem: a vulnerable population so desperate for legal status that it becomes susceptible to questionable offers.

"People are desperate for legal status and a decent job," said Luis Lucar, a leader of Schuyler's Latino community. "It makes them believe in the unbelievable."

He and other advocates expect opportunists to surface since Congress rejected legislation that would have provided many of the estimated 12 million illegal immigrants in the United States — up to 65,000 of them in Nebraska — with a path to citizenship.

Since June, the Texas Attorney General's Office has fielded five consumer complaints against the Kaweah, said Paco Felici of the Texas Attorney General's Office.

Corinna Scheurich, an attorney with the South Texas Civil Rights Project, has been investigating the Kaweah Tribe's offer and has distributed warnings. Some people, Scheurich said, reportedly have lost up to $2,500.

In Nebraska, Kaweah enrollment forms have circulated in cities including Grand Island, Fremont, Schuyler and Lincoln.

Freytez said the tribe's enrollment fee offered to Nebraskans ranged upward of $330.

"We are 100 percent sure this is a scam," Freytez said. "It is an especially sad story because they are going through the churches and making believers think it is a blessing from God."

Sylvia Flores, whose husband is pastor of an evangelical church in Fremont, said her Latino congregation was seeking to verify the offer. "If it's good, we want people to benefit," she said.

The Rev. Anthony Espinosa of St. Augustine Catholic Church in Schuyler said members of his congregation were approached outdoors — uninvited — after a service. Espinoza later cautioned his parish members not to participate.

"There is logic behind it," he said, "but it's wrong because somebody is making money off it and it's a fraud, a false promise. It's not real."

The federal government does not recognize the Kaweah Indian Nation or its right to sovereignty, Scheurich said. Its application to be recognized as a federal tribe was denied in the 1980s, she said.

She said she is aware of only one federally recognized tribe, the Kickapoo, that has the right to dual citizenship in the United States and Mexico. That tribe has proved that its tribal lands cross the border, Scheurich said.

Even if the Kaweah tribe were federally recognized, adoption of adult immigrants without tribal blood ties would not be a route to citizenship, said Marilu Cabrera, a spokeswoman for the U.S. Citizenship and Immigration Service.

She said Canadian-born American Indians have gained legal status in the United States, but they had to be of the tribal lineage.

Kaweah High Chief Manuel Urbina, reached at the tribe's base in Wichita, said Mexicans and Central Americans who are accepted as tribe members are protected as American Indians against deportation.

He said the tribe is seeking federal recognition, which he asserts would then allow for citizenship.

Asked why more undocumented immigrants weren't clamoring for membership if it was a route to citizenship, Urbina said: "There's a lot of things that are impossible. But they still come true."
*****
8/13/2007

2 arrested in immigration probe linked to unrecognized tribe

By ROXANA HEGEMAN

Associated Press Writer

WICHITA, Kan. (AP) — Investigators have made the first two arrests in an ongoing, multistate probe into whether a Wichita-based American Indian tribe was recruiting illegal immigrants by promising them tribal membership would protect them.

"There have been complaints in several states of illegal immigrants being recruited to join a non-federally recognized Indian tribe under the promise that it would keep them from being deported," U.S. Attorney Eric Melgren said in a news release issued Monday. "Purchasing a membership in an Indian tribe is not a path to U.S. citizenship."

Mexican nationals Angel Zamora, 38, and Eduviges del Carmen Zamora, 44, were scheduled to be arraigned Wednesday on an indictment charging them with immigration-related offenses. The U.S. Attorney's Office could not immediately clarify the defendants' relationship.

Both are charged with making a false claim of U.S. citizenship, making a false statement on an application for a Social Security card, making a false statement on a passport application, and one count of possessing a false document with intent to defraud the United States.

The indictment does not specifically link them to the government's investigation of the Kaweah Indian Nation, which is not federally recognized.

But Jim Cross, spokesman for the U.S. Attorney's Office, confirmed Monday that those two cases were related to the much bigger investigation into complaints about Kaweah membership being sold to illegal immigrants who believe the tribal papers will exempt them from deportation.

"That tribe is part of this investigation. I can't be more specific than that, because the investigation is ongoing," Cross said.

Malcolm Webber, one of the Kaweah tribal leaders, declined to talk about the investigation — calling it "classified" — when reached at his Wichita home Monday.

"We are aware of everything. We are the ones that did it. I can't give you anything," Webber said before hanging up when contacted by The Associated Press.

On Friday, the tribe defended its recruiting of Hispanic illegal immigrants — a practice that has led to complaints in Kansas, Texas, Nebraska, California, Tennessee and Oklahoma.

In Nebraska, the Mexican-American Commission posted a warning on its Web site and alerted churches about an "Indian citizenship scam" after illegal immigrants in four Nebraska cities were approached with membership offers as a way to gain legal U.S. status.

Leaders of the Kaweah last week defended the offer to The World-Herald of Omaha, Neb., telling the newspaper that American Indians predate the border that separates the United States from Mexico. The leaders claimed that by birthright, immigrants can enroll as tribe members.

Manuel Urbina, high chief for the Kaweah Indian Nation, said Friday that tribal membership documents have been enough to get illegal immigrants out of trouble when approached by federal agents.

The tribe had recruited more than 10,000 illegal immigrants, he said.
*****
'Tribe' sells citizenship for $400

Web Posted: 08/21/2007 07:04 PM CDT

Anastasia Ustinova
Express-News

When pastor Victor Ramirez told Antonio Rodriguez that a tribal membership could help him receive U.S. citizenship, Rodriguez thought the $400 fee was worth the deal.

"I would have much more rights as a U.S. citizen," said Rodriguez, who hurt his back working at a fruit warehouse in Edinburg and was hoping to receive Medicaid benefits.

But the offer was too good to be true.

Texas officials say thousands of immigrants such as Rodriguez have been scammed by the Kaweah Indian Nation, whose tribal status is not recognized by the federal government.

South Texas Civil Rights Project attorney Corinna Scheurich estimated that more than 3,000 people in Texas have become victims.

Kaweah leaders have sold memberships to immigrants, claiming they can achieve legal status, state officials said.

On Monday, Attorney General Greg Abbot filed a lawsuit against the tribe's leader, Malcolm "Grand Chief Thunderbird IV" Webber of Wichita, Kan., pastor Ramirez of Edinburg and Ralph Tipton of San Antonio, who serves as the group's "ambassador" to Texas.

The lawsuit states the three have "grossly exaggerated the legal effect of membership in their so-called tribe."

Webber, Ramirez and Tipton couldn't be reached for comment Tuesday. Investigations in others states, including Kansas and Florida, so far have yielded no criminal charges.

The federal Bureau of Indian Affairs denied the Kaweah's application for tribal status in 1984, but the group claims it is still under consideration, officials said.

Tipton has told the Spanish-language newspaper Rumbo that the tribe is recruiting Mexican immigrants because the majority of them are of Indian descent. He told the paper that he told members wouldn't see any benefits until the tribe is recognized by the federal government.

Abbott's office also received complaints from immigrants in California, Kansas and Nebraska and believes the group was operating nationwide, said his spokesman, Tom Kelley.

Webber, who also serves as a president of the Congregational Bible Church Inc. of Wichita, typically approaches pastors in immigrant communities asking them to recruit new members for the tribe, according to the lawsuit.

The lawsuit states that prospective members are asked to pay $400 for "Certification of Citizenship" and an ID card said to entitle immigrants to Social Security benefits, protection from deportation and an entry permit to the Unites States — if the group ever gains federal recognition.

"In reality, the card is legally ineffective and does not alter the purchaser's immigration status," Abbot said in a statement.

In other states, the membership fee has been reported as up to $1,500, said Scheurich, of the South Texas Civil Rights Project. She said Webber's affiliation with a church gives him access to pastors.

U.S. Customs and Border Protection spokeswoman Kelly Kundt noted that presenting fraudulent documents to mislead Border Patrol agents carry severe consequences.

"Don't do it — it's illegal," Kundt said.

Abbot is seeking a court order to stop the practice and a fine of up to $20,000 for each violation under the Texas Deceptive Trade Practices Act.
*****
Complaints Mount Against Indian Tribe

By THE ASSOCIATED PRESS
Published: August 21, 2007

Filed at 11:21 p.m. ET

HARLINGEN, Texas (AP) — The attorney general of Texas has added the state to complaints that an Indian tribe sold memberships to illegal immigrants in a fraudulent scheme that promised protection from U.S. immigration laws.

In a lawsuit filed Monday against the federally unrecognized Kaweah Indian Nation Inc. of Wichita, Kan., Attorney General Greg Abbott's office accused the group of taking as much as $400 each from an unknown number of immigrants for the guarantee of a Social Security number and a "Certificate of Citizenship" card that supposedly would bring protection from deportation proceedings.

The tribe told immigrants the card also would be good for U.S. citizenship if the Kaweah nation gained federal recognition, Abbott said. The lawsuit seeks to stop what he alleges to be misleading recruitment and calls for a fine of up to $20,000 for each violation of the Texas Deceptive Trade Practices Act.

"In reality, the card is legally ineffective and does not alter the purchaser's immigration status," Abbott said.

Abbott's lawsuit comes amid reports that the tribe has complaints against it from at least five states and is being investigated by a U.S. attorney in Kansas.

Last week, the tribe's secretary, a woman from El Salvador, and her Guatemalan husband were charged in Wichita with federal immigration violations in what prosecutors called a multistate immigration scam.

Immigration authorities have said becoming a member of a tribe gives no protection against deportation. A lawyer for the Washington-based National Congress of American Indians has called the Kaweahs "a total sham."

The federal Bureau of Indian Affairs denied the Kaweah group recognition in 1985, saying it was not a real tribe. A Kaweah tribe did exist once but is unrelated to the one that applied for recognition.

The Kaweah Indian Nation said it was unaware of the lawsuit until contacted by The Associated Press at the tribe's Wichita headquarters. Webber's daughter, Jennifer Middlebrook, said her father does not take media calls.

"I know a lot of it is a misunderstanding because we are not doing anything wrong," Middlebrook said. "Everything we are doing here is legal and to benefit everybody in the tribe."

She referred further comment to Manuel Urbina, the tribe's spokesman and high chief. He did not immediately return a phone message Tuesday.

Tom Kelley, a spokesman for Abbott, said it was unclear how many violations there were in Texas or how many people had joined the tribe.

———

Associated Press writer Roxana Hegeman in Wichita, Kan., contributed to this report.
*****
Some illegals seek tribal cover

By S.E. RUCKMAN World Staff Writer
8/26/2007

Some illegal immigrants are seeking membership in nonfederally recognized Indian groups as a way to protect themselves from deportation.

Federal prosecutors charged a Mexican couple in Wichita, Kan., last week with making false claims of U.S. citizenship after the two allegedly purchased membership from the Kaweah Indian Nation.

Local federally recognized tribes said the likelihood of that occurring in Oklahoma is slim because obtaining membership or citizenship in a tribal nation involves intricate measures.

"It's up to the applicant to prove to us they're Osage," said Peaches Cooper, Osage Nation tribal enrollment officer.

"We don't have to prove anything to them."

Tribal membership criteria must be documented by the applicant, and federally recognized tribes in the area require that potential members trace their kinship to someone on the Dawes Roll, a federal census of American Indians taken in the early 1900s.

Tribes across the area enroll new members almost daily, particularly newborns who are born to current tribal citizens, officials said.

However, there are those who have only recently learned of their Indian status and want to belong to a tribe.

"We have had people call us who say, 'I have taken a DNA test, and I found out I am Indian, but I don't know what kind. Can I get a membership card?' " Cooper said. "The second question is usually, 'What do I get?' "

With the United Keetoowah Band of Cherokee Indians in Oklahoma, based in Tahlequah, there is no substitute for tribal lineage, said Tim Goodvoice, tribal administrator.

"Anyone who cares to enroll in a federally recognized tribe is going to have to prove it," he said.

"Anyone can lay claim to being Indian, but I suppose there could be imposters. . . . It would take a lot of trouble, though."

The requirements for obtaining a tribal citizenship card differ with the tribes. Some tribes, such as the UKB, require that applicants have a specific degree of Indian blood to qualify.

Others, including the Five Civilized Tribes, have a descendency requirement.

Those applicants need only prove lineal descendency to an original Dawes Roll enrollee.

The process is lengthy in either requirement, said one Osage tribal official.

"Sometimes it takes years to verify a person's lineage," said Julia Lookout, who established Constituent Services in her tribe to assist with such issues.

"We are the only group of people in the world that has to have a card to prove who we are."

Federal officials have issued warnings about tribal card "scams" used on unsuspecting and desperate immigrants.

Christopher Bentley, a U.S. Citizenship and Immigration Services spokesman, said illegal immigrants have used cards from Indian groups in the Midwest recently because of the immigration issues in those states.

"Those (cards) absolutely, positively impart no authority. They mean absolutely nothing," he said.

When law enforcement officials stop immigrants and conduct status checks, they regard the Law Enforcement Support Center database run by the U.S. Department of Homeland Security as the last word, Bentley said.

"Having a card issued by a tribe, recognized or not, doesn't imply any legal immigrant status to the bearer. Only a green card can do that," he said.

Oklahoma has 37 federally recognized tribes. Two other tribes are currently seeking official federal Indian status. Those two, listed by the Oklahoma Indian Affairs Commission, are the Delaware Tribe of Indians in Bartlesville and the Euchee (Yuchi) Tribe of Indians in Sapulpa.
Rob's comment
A few stereotypes are implicit in the actions of the Kaweah "tribe." One, that any group of people can declare themselves a tribe without getting federal recognition. Two, that anyone with Indian blood can join any tribe because Indians are one big happy family.
More on the Kaweah immigration scheme
Eleven indicted in immigration scheme

Related links
Indian wannabes and imitators
The facts about tribal sovereignty

---
* More opinions *
| | | |
| --- | --- | --- |
| | . . . | |
---
Home | Contents | Photos | News | Reviews | Store | Forum | ICI | Educators | Fans | Contests | Help | FAQ | Info
All material © copyright its original owners, except where noted.
Original text and pictures © copyright 2007 by Robert Schmidt.
Copyrighted material is posted under the Fair Use provision of the Copyright Act,
which allows copying for nonprofit educational uses including criticism and commentary.
Comments sent to the publisher become the property of Blue Corn Comics
and may be used in other postings without permission.