Home | Contents | Photos | News | Reviews | Store | Forum | ICI | Educators | Fans | Contests | Help | FAQ | Info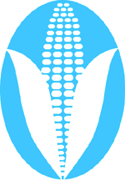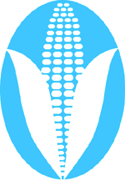 Stereotype of the Month Entry
(5/3/07)
---
Another Stereotype of the Month entry:
Apache medicine man will teach about shamanic traditions
Ernesto Alvarado will conduct workshops at Kellar Dance Dynamics

May 03, 2007 — Posted at 12:00 a.m.
BY REBECCA HOLM — VICTORIA ADVOCATE

Traditions of the Apache shaman — including the building of stone circles, Native American traditions and healers, and the 2012 prophecy — will be taught today through Saturday at Kellar Dance Dynamics.

Ernesto Alvarado, an Apache from Coahuila, Mexico, with 30 years of experience as an educator in the Colorado school system, will conduct the workshops.

Alvarado is a featured medicine man in the book "Shamanic Wisdomkeepers" and is a trained herbal practitioner. His biography states that he is recognized as a medicine man by California Piyute, Colorado Apache and Lakota bands in the U.S. and all bands in Mexico. He is an initiated medicine man by Rapid City Lakota and ceremonial leader in France, Switzerland, Australia, Venezuela, Mexico and the United Kingdom.

There will be a circle ceremony today at Kellar Dance Dynamics, 5803 N. Stockbauer Drive (behind Halepaska's Bakery) before the group leaves at 6:15 p.m. for the country. The cost is $15 and participants are asked to bring a rock or flat stone.

On Friday, Alvarado said there will be a film and discussion. "Who are the healers? How do they practice? What do they do?" The discussion will be from 6 to 8 p.m. at 113 Chimney Rock in the Woodway Subdivision. The cost is $15.

On Saturday, there will be a workshop from 10 a.m. until 4 p.m. at Kellar Dance Dynamics. Alvarado said he will be discussing petroglyphs (stone carvings), origin stories from different perspectives ,and pictures and slides from a seminar he attended in Peru.

He will also be explaining the 2012 prophecy. "There was an ancient prophecy, the cosmic race ... and when Cortez first began his activities in Mexico, many of the seers and medicine people said 'don't worry about it because the sun is going to take care of them'."

He said that what they were eluding to was that "Earth beings have been wiped out four times with four suns, and we are currently in the fifth sun ... quinto sol will end in 2012 and there will be a new sun, the sixth sun, but there won't be a lot of survivors, so the people that do survive will become the cosmic race."

The cost of the Saturday workshop is $45 in advance and $50 at the door.

"We're bringing (the workshop) here because it hasn't been available before," said Susan Taylor, co-host of the event. "Anytime I've wanted to learn anything like this in the past three years I have had to go to Austin or across the country."

She said she hopes to bring more alternative healing and new age-type practices to the area in the future.

For more information on any of the programs, contact Susan Taylor at 361-785-4010.

Rebecca Holm is a reporter for the Advocate.
Rob's comment
The 2012 prophecy is part of the Maya belief system, so why would an Apache be teaching it? There's no such tribe as the "Colorado Apache" or the "Rapid City Lakota."
Even if these groups of Indians existed, why would they initiate or recognize or care about someone from another tribe? Why isn't Alvarado recognized by his own Apache tribe? Why isn't he teaching his own Apache beliefs and practices?
In short, this article sounds suspicious to me. Either the "shaman" or the writer was sloppy with the facts—maybe both.
Alvarado seems like a typical New Ager to me. Among his questionable practices are calling himself a shaman; invoking the "trainings," "initiations," or "certifications" he's received; teaching about widely unrelated things (Maya prophecies, herbs, petroglyphs); and charging for his services. These are all signs of a phony who's enriching himself at the expense of gullible customers and reporters.
Related links
New Age mystics, healers, and ceremonies

---
* More opinions *
| | | |
| --- | --- | --- |
| | . . . | |
---
Home | Contents | Photos | News | Reviews | Store | Forum | ICI | Educators | Fans | Contests | Help | FAQ | Info
All material © copyright its original owners, except where noted.
Original text and pictures © copyright 2007 by Robert Schmidt.
Copyrighted material is posted under the Fair Use provision of the Copyright Act,
which allows copying for nonprofit educational uses including criticism and commentary.
Comments sent to the publisher become the property of Blue Corn Comics
and may be used in other postings without permission.