Home | Contents | Photos | News | Reviews | Store | Forum | ICI | Educators | Fans | Contests | Help | FAQ | Info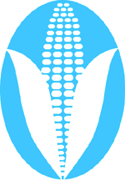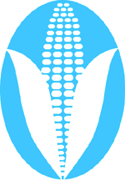 Stereotype of the Month Entry
(3/18/07)
---
Another Stereotype of the Month entry:
Butcher draws more fire for e-mail message

By ALAN SUDERMAN
Associated Press Writer

HELENA — Rep. Ed Butcher was criticized Saturday for insensitivity reflected in a private e-mail, written by him, that characterized supporters of increased funding for a Native American education program as "semi-literate."

The Winifred Republican said he is the victim of a Democratic attack designed to silence debate.

Retired Fairfield teacher Dorothea Susag wrote Butcher an e-mail on Wednesday, urging him to support a bill by Sen. Carol Juneau, D-Browning, that would increase funding for Indian Education for All. The program is intended to teach all students about Montana's Indian tribes.

The funding measure, which passed the Senate, was heard Friday by the House Education Committee.

In his response to Susag, Butcher, who is on the committee, wrote that the program was misguided and was being "propelled by the 'politically correct' crowd of semi-literate proponents."

Later in an interview, Butcher would not specify which people comprise "the politically correct crowd." But he said Juneau was not among them, nor were other Indian lawmakers or the Office of Public Instruction, the department that overseas Indian Education for All.

He also wrote in his response he had been "astonished at the naivety of our educational community in buying into this 'Indian education project."' He wrote that an accurate picture of historic Indian culture was not possible because Indians were a "hunter/gather peoples who would have had a limited vocabulary ... and relied upon sign-language for much of their communication."

The e-mail exchange eventually was forwarded to lawmakers critical of Butcher's comments.

Rep. Jonathan Windy Boy, D-Rocky Boy, said Butcher was "basically thumbing (his) nose to the creator."

Earlier this session, Butcher apologized on the House floor for calling Windy Boy "Chief Windy Boy." In 2001, Butcher drew criticism for calling Indian reservations "ghettos."

Butcher said that the statements in his e-mail were accurate and that he has studied Indian history extensively. He added that he was not prejudiced against Indians, but simply thinks their history should not be "overemphasized" in schools, to the neglect of other subjects.

"I mean good grief, there are a heck of a lot more Norwegians, Germans and other ethnic groups in the state of Montana than there are Indians," Butcher said.

Last month, House Democrats tried to have Butcher censured for calling an argument from Rep. Rep. Eve Franklin, D-Great Falls, "nonsense."

"The Democrats are twisting and turning this thing to try and make an issue out of something that is a non-issue," Butcher said.

Democrats made no official statement criticizing Butcher's e-mail, but Senate Majority Leader Carol Williams, D-Missoula, urged Republicans to speak out against him.

"I think that shows a void in Republican leadership because it implies that the leadership agrees with him," Williams said.

House Majority Leader Michael Lange, R-Billings, called Butcher's e-mail "disappointing," but said he had no control over the private correspondence of his party's members.
*****
Opinion: Old West ignorance alive in Butcher — Sunday, March 25, 2007

An Old West Montana lawmaker recently shot himself in the foot — again — after making antiquated remarks about the history of Native peoples. But this isn't the first time state Rep. Ed Butcher has drawn blood.

Lately, my inbox has been filled with e-mails from people who are livid about the latest comments from Butcher, a Republican from Winifred who has served in Montana's Legislature — first the Senate and now the House — for nearly eight years.

Unfortunately, he's getting media attention for all the wrong reasons. Instead of being noteworthy for legislating meaningful laws, Butcher is noted, once again, for making disparaging remarks. He's an all-around abuser, having dumped on fellow lawmakers, disabled youths, and — repeatedly — the indigenous people of Montana.

In 2001, he called Indian reservations "ghettos."

He moved on to call severely mentally disabled kids "vegetables." Twice, Butcher's colleagues forced him to apologize from the House floor. Last month, there was even a rare call for censure — for the full legislative body to reprimand him. The effort failed.

Meanwhile, Butcher's apologies have come out of necessity rather than sincerity. Early in this year's legislative session, he referred to a gavel as a tomahawk and made reference to "Chief Windy Boy," instead of Rep. Jonathon Windy Boy, a Chippewa Cree from the Rocky Boy's Reservation. Butcher insists he didn't say anything wrong. Behind the scenes, he told those who complained to "get a life."

Butcher called the situation with Windy Boy "ironic," given the fact that he adopted a baby girl from the Chippewa Cree Tribe. That's not ironic. That's disturbing. Anyone aware of his Native track record would understand why. People like Butcher have spurred child advocates to create the Indian Child Welfare Act as a way to keep Native children connected to their tribal communities. No one seems more disconnected with indigenous people than Butcher.

He's kicking up dust today among Indian education advocates for sabotaging attempts to teach contemporary and historical Native issues to public school students. The effort is mandated by the Montana Constitution, but for 30 years, lawmakers failed to support it. It wasn't until the state was sued that legislators finally designated the first dollar bill for Indian education in 2005.

But Butcher believes it's enough.

Last week, Dorothea Susag, a retired Montana teacher, e-mailed Butcher, who sits on the House Education Committee. She asked him to support funding for an Indian education bill now before the state Legislature. She also asked him to help get culturally relevant teaching material into teachers' hands, material written by Native sources.

He could have dismissed her, and simply thanked her for writing.

Instead, he e-mailed her, embarking on a diatribe.

His told her whites wrote everything because Indians never had a written language and didn't even know how to communicate beyond sign language before grabbing hold of farm tools. "One thing that anyone who has knowledge of the stages of human development understands is that 'hunter-gathers cultures' had a very limited vocabulary which increased as they progressed into an 'agrarian culture.' "

Butcher appears to be a victim of his own lack of Indian Education for All. His own vocabulary needs enhancement. The anthropological lexicon refers to a "hunter-gatherer" culture, not "hunter-gather." Perhaps he's read too many outdated history textbooks, most of which were written at the nadir of racism, dating to 1890-1940.

It's the same material being used to teach high school kids today.

Butcher went on to call Indian education efforts as "this little anthropology project," and a program that was on the "fringe" and nothing more than "poor educational policy," to infuse all levels of curricula with Native history.

Butcher argued he was a history professor for 10 years who minored in anthropology as a graduate student. "So I have a significant amount of cultural studies, including various Native American cultures."

Butcher reminds me of the reasons I like Montana. It's beautiful. It's a Northern Plains and Rocky Mountain state. And Indians are the majority minority.

I like to call states like Montana, North Dakota and South Dakota "cowboy-and-Indian states," meaning other racial or ethnic groups exist in minute numbers, leaving Natives with a distinct identity.

But being in a cowboy-Indian state is also a reminder that the Old West mentality is alive and well, and that a few gunslingers still exist.

Butcher wears his ignorance like a badge of honor. And he does so while making laws for the rest of us.
Related links
Uncivilized Indians
Savage Indians

---
* More opinions *
| | | |
| --- | --- | --- |
| | . . . | |
---
Home | Contents | Photos | News | Reviews | Store | Forum | ICI | Educators | Fans | Contests | Help | FAQ | Info
All material © copyright its original owners, except where noted.
Original text and pictures © copyright 2007 by Robert Schmidt.
Copyrighted material is posted under the Fair Use provision of the Copyright Act,
which allows copying for nonprofit educational uses including criticism and commentary.
Comments sent to the publisher become the property of Blue Corn Comics
and may be used in other postings without permission.