Home | Contents | Photos | News | Reviews | Store | Forum | ICI | Educators | Fans | Contests | Help | FAQ | Info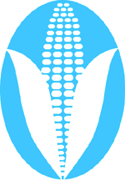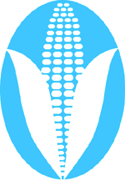 Stereotype of the Month Entry
(12/6/06)
---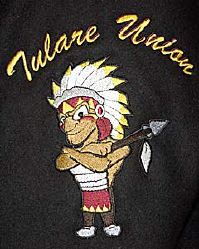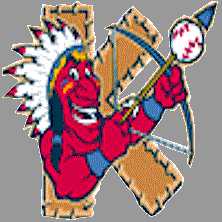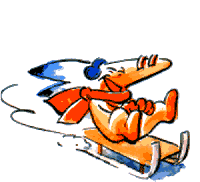 Another Stereotype of the Month entry:
By Debra Filcman
CNC
Wednesday, December 06, 2006 — Updated: 16:03 PM EST

An incident involving the Brookline High School volleyball team has ignited a debate about the school's use of the "Warrior" nickname and students' sensitivity to other cultures.

That debate ultimately drew profane and derogatory language against some BHS students who are part of a group celebrating Native Americans.

On Nov. 7, a few members of the varsity volleyball team donned Native American headdresses before a state semifinal game. The costumes offended students who are part of the Tribal Community Alliance, a BHS group of about 15 students.

"Some of the girls got the headdresses at Iparty, not at all thinking it would in any way be offensive. We even have a couple of Native American girls in the group," Emily Harburg, senior co-captain of the team, said of the few players who sported the headdresses. "That was our mistake, and it was awful."

The blue and red headdresses, complete with feathers, were meant to signify team members' Brookline Warriors unity and pride, Harburg said.

But Alicia Mucha, Native American student and leader of the Alliance, and two fellow members, took offense and brought their concerns to BHS Headmaster Bob Weintraub later that day. According to Weintraub, they felt the headdresses portrayed Native Americans as violent and warlike.

That debate also erupted in the pages of the BHS school newspaper, the Sagamore, and on at least one Web site. (See related story.)

Varsity volleyball coach Ellen Lewis said the headdresses were a poor idea that she would have advised her team against had she known in advance of the plan.

"My idea of team spirit is you wear your uniform and that's all," Lewis said. "Boys tend to wear a uniform or a suit and tie, and it's clear what they're doing, but girls always think they have to do something cutesy."

The red-feathered, crossed spears symbol that has represented the Warriors for decades remains, despite a change in team name from the Indians in the 1980s to avoid the present scuffle.

Lewis didn't know her players planned to wear the headdresses, which they removed when asked by members of the Tribal Community Alliance, but said she appreciates the discussion on racism it spawned.

"As a coach, representing a school that prides itself on honoring its diversity, I have never accepted the feeble argument that by changing the school's nickname from Indians to Warriors, we are no longer responsible for promoting the idea that Native Americans are warlike people," Lewis, a 25-year Brookline High School coach, wrote in an opinion column that will run in the next issue of the Sagamore.

Weintraub said the team now understands why its behavior was offensive to others, and team members maintain their actions were not meant to evoke negative images of Native Americans.

"We weren't saying Native Americans were violent; we didn't come to school with tomahawks," Harburg said. "We were proud. We thought Native Americans were powerful but also peaceful.

"It was such a terrible way to end a season that has been so successful," Harburg said.

The incident is now raising questions about whether the "Warriors" name should continue to be used by BHS.

Weintraub mentioned to the three students who sought his intervention, he said, that it might be time to discuss a change in nickname and symbol.

Mucha could not be reached by press time.

"I said it would be a long discussion, and I would not predict an outcome," Weintraub said.

Word spread quickly about the possibility, however, and by the end of that night, a FaceBook.com group, an online social networking Web site was created by members of the volleyball team called, "We are the Warriors, we will always be the Warriors," and an anonymous petition against the change popped up on Ipetitions.com.

School Committee Chairwoman Judy Meyers said students have been offered days in the past to gather as a community and discuss issues like racism and hatred. The idea may have to be revisited again this year, she said.

She and Superintendent Bill Lupini pointed out the cost implications of changing uniforms and equipment.

Lupini said the topic would need to be discussed exhaustively by the School Committee and voted on, bearing in mind budget constraints.

Similar arguments have taken place on the national level, with teams such as the Washington Redskins, a team name often considered a derogatory reference to Native Americans. Lewis also pointed to other local high school teams, including the Dedham Marauders, the Wellesley Red Raiders and the Natick Redmen, as those in similar straits.
*****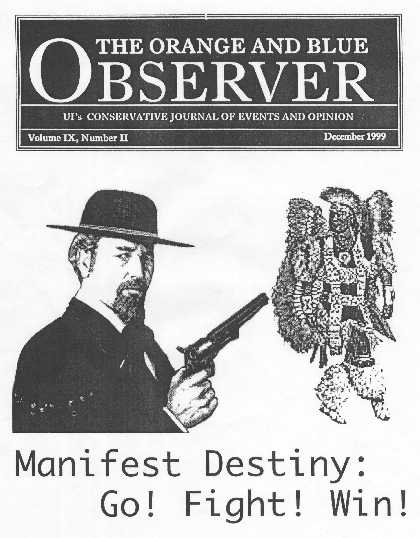 In wake of 'headdress' incident, insults fly on Web site

By Debra Filcman
CNC
Wednesday, December 06, 2006 — Updated: 16:00 PM EST

Members of the varsity volleyball team ignited a racial debate by wearing Native American headdresses to a state semifinal game, but their classmates further fueled the ire with derogatory comments on a Web site and in an article for the Brookline High School newspaper.

On Nov. 7, members of the volleyball team created a group on Facebook.com, a social networking Web site, which allows students or alumni from a particular high school or college to communicate with the entire rest of the group.

The group's name was: "We are the Warriors, we will always be the Warriors."

It was meant to create support for maintaining the longstanding team name, last changed in the 1980s from the "Indians," but the group soon became a forum for hateful messages instead.

"Facebook is this new way to express opinions," senior co-captain Emily Harburg said. "I don't think they thought about the consequences it could have. It's crazy some of the things people were saying."

By the end of the night, according to administrators and students alike, the group garnered an estimated 400 postings, by both current and former students, many of which used racist and profane language to describe Native Americans. They also attacked particular Native American students, classmates said.

When administrators became aware of the Web postings the following day, they called individual student authors into their offices to discuss their behavior.

"We expressed deep disappointment with their words, and we communicated to students that their character is impacted by how they behave when no adult is watching," Weintraub said. "We asked them if their comments on Facebook defined their characters. Students expressed regret and important discussions ensued, but disciplinary action was not taken."

School Committee Chairwoman Judy Meyers said she doesn't believe students meant to have the impact they did.

"Sometimes we don't really think about what our words really mean and how hurtful they can be," Meyers said.

Superintendent Bill Lupini said whether to discipline students for online behavior is a difficult decision.

Policies toward bullying, both via computers and in the flesh, were recently debated, Meyers said, with no clear decision on how much the school can intervene in matters that occur outside the premises.

"It certainly becomes more difficult to distinguish what is in school and what is outside of school," he said.

Several students apologized to the classmates they offended, and deleted their comments from the Web site following those meetings. Soon, the group was taken offline altogether by its creators.

Though murmurings died down about the incident before Thanksgiving break, students returned from the break to find the latest issue of the Sagamore, the student newspaper, first reporting on it.

The article rehashed much of what the students involved already knew, but fueled the debate further when it quoted Tribal Community Alliance leader Alicia Mucha repeating some of the profane, vulgar names she and other Native American students were called.

The Sagamore quoted Mucha's saying she was called "an ugly Sasquatch bitch" and a "Native American [expletive]," among other things.

"We interviewed Alicia, and she was really well spoken and we came out with some good, honest stuff," Sagamore editor-in-chief Lilah Raptopoulos said. "When I first heard her say that quote that we used, it hit me really hard personally."

But Raptopoulos and her co-writer, staff writer Sarah Nalven, sat down for serious conversations with their faculty adviser, Lindsay Wise.

Wise did not return calls by press time.

Weintraub said he did not feel he could legally stop publication of the offensive words in the student paper.

"I'd have preferred they not use it, but the Brookline High School handbook and the law prevent me from censoring any school publication," Weintraub said. "It was definitely profane, but is it obscene? I don't know.

"These are great kids and they did sit down and think about it, but decided to go ahead because they felt it ensured the integrity of the story," he added.

Raptopoulos said the language was a necessary evil.

"The harshness of the language was the message in itself," she said.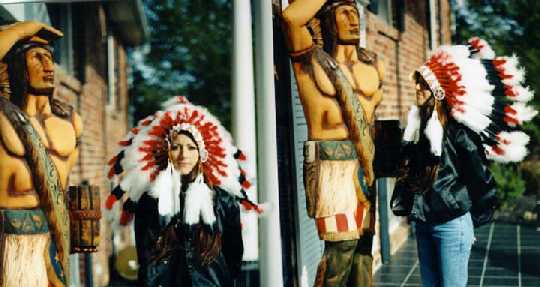 Rob's comment
Among other problems, Natives generally consider the feathered headdress a sacred honor. It's worn only by leaders who deserve it and not by women.
The notion that teenage volleyball players think they're equivalent to revered Indian chiefs is mind-boggling. This certainly trivializes the chiefs—reduces them in stature to mascots.
The "racist and profane" postings on Facebook show the students' true feelings toward Indians. Not "unity and pride," but ridicule and hate.
If the connection between Indian mascots and non-Indian attitudes of superiority aren't clear, the following makes it clear. From Smashing People: The "Honor" of Being an Athlete
We memorialize ferocious beasts—lions and tigers and bears—as sports teams. And in reality, we shoot them, cage them, or wipe out their habitats because they're an obstacle to civilization. We memorialize "savage" Indians for the same reason: because we, the full-fledged people of destiny, are better than them, the one-dimensional warrior losers.

That's about what a mascot is. It's a museum piece, a trophy on the wall, a monument to a vanquished people. Why would anyone want to be associated with that?
Related links
The big chief
Team names and mascots

---
* More opinions *
| | | |
| --- | --- | --- |
| | . . . | |
---
Home | Contents | Photos | News | Reviews | Store | Forum | ICI | Educators | Fans | Contests | Help | FAQ | Info
All material © copyright its original owners, except where noted.
Original text and pictures © copyright 2007 by Robert Schmidt.
Copyrighted material is posted under the Fair Use provision of the Copyright Act,
which allows copying for nonprofit educational uses including criticism and commentary.
Comments sent to the publisher become the property of Blue Corn Comics
and may be used in other postings without permission.