Home | Contents | Photos | News | Reviews | Store | Forum | ICI | Educators | Fans | Contests | Help | FAQ | Info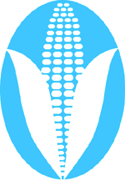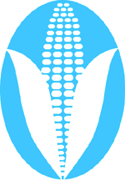 Stereotype of the Month Entry
(11/27/06)
---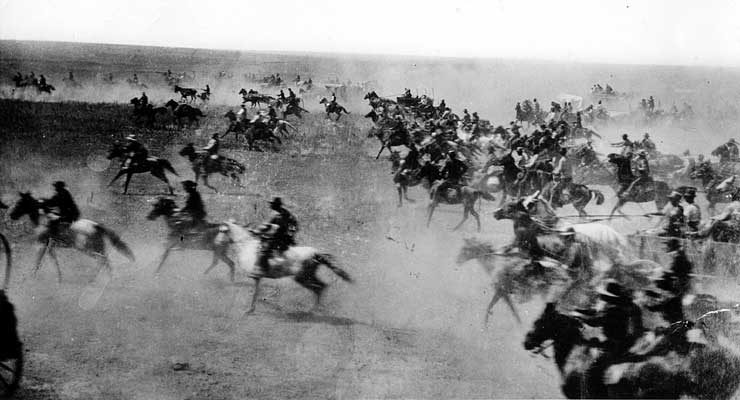 Another Stereotype of the Month entry:
The Oklahoman
Monday, November 27, 2006
Page 12A
yourviews@oklahoman.com

Party poopers
Tribal leaders rain on birthday parade

IN 1989, when Oklahoma City celebrated its centennial and that of the run which allotted land in this area, observers from outside the state tended to think the state's 100th birthday was being noted. Now something similar is happening in reverse.

The actual state centennial year is 2007, not 1989, but some Native Americans are refusing to celebrate because they associate statehood with land runs and other aspects of white settlement. It's hard to portray this attitude as anything but petty party-pooping. Effective with events in Tulsa this month, the centennial celebration is under way and will last until Statehood Day in 2007. What do embittered tribal leaders gain by brandishing their disgruntlement? Nothing except a reputation as whiners.

Native Americans are participating in the healthy Oklahoma economy like never before. They're prospering by running businesses, building highways that taxpayers don't have to fund, providing benefits for those on the tribal rolls and taking their rightful place in the Legislature and other bodies of government.

The centennial? That's a bridge too far for leaders such as Jim Gray of the Osage and Wallace Coffey of the Comanche nation. Both are adamantly against recognizing Oklahoma's accomplishments.

We would remind them that statehood — not land runs, lotteries or other allocation schemes — is the focus of the celebration. They can either join in or sit on the sidelines and pout. The energy they're channeling into animosity could have been used to influence the Oklahoma Centennial Commission to increase Native American awareness and involvement during this special year.

We believe a majority of Native American leaders, while respectful of the tragedies experienced by their forebearers, are cognizant that this milestone is worthy of commemoration.

Oklahoma's pre-statehood history is replete with broken promises and raw deals affecting its native peoples. Oklahoma history books no longer downplay these events. Centennials are cause for glee, not gloom, and most of us are unashamedly ready to party.
A Native replies
Wilma Mankiller obliquely addresses the issues this op-ed piece raises:
http://www.newsok.com/article/3017189/

Mankiller opens up dialogue
Centennial offers a chance to see new perspectives, former Cherokee chief says.

By Judy Gibbs Robinson
Staff Writer

No fan of the Oklahoma Centennial, Wilma Mankiller said she agreed to give the 2007 Centennial Lecture in the Humanities because it was important an American Indian be heard.

The lecture, an official centennial project, gives tribal people an incredible opportunity to educate Oklahomans about what was here before 1907, the former Cherokee Nation chief said Thursday.

"There's not enough attention being paid to the history before Oklahoma became a state," she said.
.
.
.
Mankiller previously has said Oklahoma's Centennial represents a tragic time for many tribes.

In an interview Thursday morning, she said she has turned down some centennial invitations for that reason but chose to accept this one to open a dialogue between Indians and non-Indians.

"People don't like to be preached to. If you want them to learn about tribal history and tribal culture and tribal values, you need to kind of extend a hand and say, 'You know, let's sit down for a while and talk.' I see this centennial lecture as an opportunity to do that," she said.
Rob's comment
Saying Indians are "whiners" because they don't want to celebrate their own destruction is stereotypical.
Robert Jensen addressed the issue of non-Natives celebrating their past triumphs in his Thanksgiving posting.
---
* More opinions *
| | | |
| --- | --- | --- |
| | . . . | |
---
Home | Contents | Photos | News | Reviews | Store | Forum | ICI | Educators | Fans | Contests | Help | FAQ | Info
All material © copyright its original owners, except where noted.
Original text and pictures © copyright 2007 by Robert Schmidt.
Copyrighted material is posted under the Fair Use provision of the Copyright Act,
which allows copying for nonprofit educational uses including criticism and commentary.
Comments sent to the publisher become the property of Blue Corn Comics
and may be used in other postings without permission.