Home | Contents | Photos | News | Reviews | Store | Forum | ICI | Educators | Fans | Contests | Help | FAQ | Info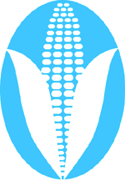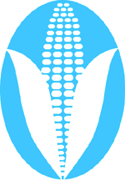 Stereotype of the Month Entry
(10/23/06)
---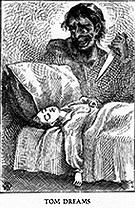 Another Stereotype of the Month entry:
Wis. congressional candidate apologizes for 'Injun time' remark

Associated Press

GREEN BAY, Wis. — Democratic U.S. House candidate Steve Kagen apologized Monday for commenting that he was late for a meeting on an Indian reservation because "we're on Injun time."

"I did not mean any harm by my words and I humbly apologize if I offended anyone. That was not my intent," he said in a statement hours after the National Republican Congressional Committee released a tape recording of the comment.

Kagen attended a meeting Friday on the nearby Oneida Reservation and at his next stop in Green Bay he made the following remarks:

"Appreciate getting here almost on time. Our excuse in Oneida was, well, we're on Injun time. They don't tell time by the clock. Our excuse here is that I am a doctor and that we're never on time."

Kagen, a 56-year-old Appleton doctor, is involved in what political observers call a very close race against Republican John Gard, a 43-year-old veteran state lawmaker, for the two-year seat in District 8 in northeast Wisconsin. The two are seeking to replace GOP U.S. Rep. Mark Green, who is running for governor.

District 8 has one of only 29 open House seats in the country, making it a prime target for Democrats who need to pick up 15 seats on Nov. 7 to gain control of the 435-member House.

Kagen's spokeswoman Stephanie Lundberg said he heard the term "Injun time" used by Native Americans.

"I don't know if he was trying to be funny. It was in the context of a self-deprecating comment," she said.

Bobbi Webster, a spokeswoman for the Oneida Nation, said Monday that Kagen's comment was not being taken as disrespectful by tribal members. No apology was sought, she said.

"Tribal members say that themselves. It is not uncommon to hear somebody come in late and say, 'Oh-Oh. I am running on Indian time.' The time you get there is the time to do your thing," Webster said.

The term "Injun" also is not necessarily disrespectful, she said.

"If I thought an individual was trying to be disrespectful, then I might think about it in that term," Webster said. "But if I thought a person was trying to be funny, then I might enlighten him and say, 'You know, I know what you are trying to do but you may want to just say it a little differently.'"

Kagen and Gard were on the reservation Monday for a debate, and no tribal members brought up the "Injun" comment, Webster said.

"We were laughing about all the calls we got today in regard to the Indian time comment and we said. 'My God, aren't they interested in what the issues are all about? The health care. The education. The jobs,'" she said.

An Indian in South Dakota was less forgiving of Kagen.

Bruce Whalen, a Republican seeking election to the U.S. House in South Dakota's only district, called Kagen's remark a "racist comment" that insults Native Americans everywhere, according to a statement released by the National Republican Congressional Committee.

Whalen, a member of South Dakota's Oglala Sioux Tribe on the Pine Ridge Reservation, demanded that Kagen apologize.
Reactions to Kagen and his apology

Posted October 24, 2006

Kagen apologizes for Indian comment

Reaction overblown, Oneida official says

By Malavika Jagannathan

It's much ado about nothing.

That's what an Oneida Tribe of Indians representative had to say about a comment made by Democratic 8th Congressional District candidate Steve Kagen last week in which he referenced "Injun time."

After the comments were aired on a radio talk show on Monday, Kagen publicly apologized for the comment, said it was meant primarily as a joke, and admitted it was in poor judgment. The Appleton doctor also criticized his opponent, Republican John Gard's campaign for "trying to take people's eyes off the ball."

"If I offended anyone, I humbly apologize. As you can see, the native tribes still support me," Kagen said after a debate Monday sponsored by the Oneida Tribe of Indians. "It was a poor choice of words and I have apologized. But this election is not about a joke I made."

According to Oneida spokeswoman Bobbi Webster, calls to her office came in all day after the audio was released by the National Republican Congressional Committee.

"I think this has escalated far beyond what actually happened," Webster said. "I did ask him about this, and he reiterated that he thought he was trying to be comical in tone."

In the audio tape, Kagen is heard apologizing for being late to a Green Bay event after attending a meeting in Oneida.

"Our excuse in Oneida was, well, we're on Injun time. They don't tell time by the clock. Our excuse here is that I am a doctor and that we're never on time," Kagen said in the audio.

The reference to "Indian time" is not uncommon among tribal members, Webster told the Associated Press.

"It is not uncommon to hear somebody come in late and say, 'Oh-Oh. I am running on Indian time,'" Webster said.

Bruce Whalen, a Republican congressional candidate in South Dakota and a member of the Oglala Sioux Tribe, called Kagen's remark a "racist comment" that insults Native Americans everywhere, according to a statement released by the National Republican Congressional Committee. Whalen demanded that Kagen apologize.

Gard campaign spokeswoman Christine Mangi said the comment was unfortunate and should never have been made by a congressional candidate.

— Patti Zarling/Press-Gazette and The Associated Press contributed to this report.
*****
Reader Comment Tue Oct 24, 2006 1:07 pm
Gard probably has so little understanding of native american culture, that he might not know they had an understanding of time, seasons and actually used applied sciences for thousands of years.

Gard's knowledge of that culture is probably limited to that protrayed on cartoons in the 1960's.

Kagen apologized and it was accepted.

Indian Time Tue Oct 24, 2006 11:31 am
I am not a Republican, but I read the Associated Press version of this issue, and it quotes Bobbi Webster of the Oneida Tribe as saying that "Injun" is not an offensive word. I am also Oneida and I think that "Injun" is offensive no matter who uses it, Democrat or Republican or anyone else. Following the logic of the Oneida spokeswoman, if "Injun" is not offensive, then sports teams with monikers referencing Indians, warriors, etc. should not be offensive either. This comment by the spokeswoman has basically deflated the arguments of all those who have so courageously fought against Indian nicknames such as fellow Oneida Hugh Danforth. The only official response the Oneida Tribe should have had was that it accepted Dr. Kagen's apology.

Apology accepted. Tue Oct 24, 2006 11:27 am
Low hanging fruit story.

Seems like a stretch that this is a story worth covering. Maybe a story about ohhh, I don't know...say a president recently commenting that his party has never been about "stay the course" would be given as much weight in a "news" paper?

Then again, trivial nonsense and lying is the "dog bites man" story of the Republican't party these days.

Indian Time Tue Oct 24, 2006 10:04 am
Apparently Dr. Kagen feels comfortable enough in his relationship with Native People that he could make this NON RACIAL remark used as a long standing joke among our People. John Gard, I'm sure, would not feel comfortable because he has no relationship with Native People. For the repugs to make such an issue out of a nonracist remark is such a typical "smoke screen". Oh and to reach as far away as South Dakota for comment from an oxymoron (Native American Republican — with the emphasis on MORON) is sounding like grasping the end of your rope. All this tells me is that Dr. Kagen is a friend of the Native People. GO KAGEN!!!!!
Editorialists weigh in

Editorial: He shouldn't have said it

From the Journal Sentinel

Posted: Oct. 24, 2006

Several Wisconsin tribal leaders quickly came to the defense this week of Democratic congressional candidate Steve Kagen for his use of a racially insensitive term for American Indians. But just because they say they're not angry doesn't mean they — and others — shouldn't be disappointed that someone they view as a friend and supporter would use such an expression.

The fact that Kagen and the tribal leaders say they have enjoyed good relations is all the more reason he should have thought before he spoke. Unfortunately, Kagen has the bad habit of shooting from the hip, which we noted in our editorial Sunday recommending him in the 8th Congressional District race.

Kagen, an Appleton physician, used the expression "Injun time" during an appearance Friday at a Green Bay clinic. He apologized Monday.

Tribal leaders point out that the term "Indian time" is commonly used among American Indians. Kathy Hughes, vice chairwoman of the Oneida tribe, recalled Monday that someone had casually used that expression after Kagen arrived late for a previous meeting he had with tribal representatives.

The problem is that Kagen later used the term "Injun," which Hughes and at least one other tribal leader said is offensive. They're right, of course.

Kagen's Republican opponent, John Gard, overreacted, however, when he said this shows Kagen is "not ready to be a congressman." What it shows is that Kagen made a mistake and, we hope, will learn from it if he is elected.

And we continue to believe he should be.

But a final observation: A few in a lather over Kagen's remarks are among those who can be depended on to regularly decry so-called political correctness. A hope: Maybe they've realized, as we hope Kagen has, that courtesy is a virtue.

From the Oct. 25, 2006 editions of the Milwaukee Journal Sentinel
*****
Gard's history a factor in 'Injun' dustup

Posted: Oct. 26, 2006

Cary Spivak &
Dan Bice

This just in: The men of the square table, in an extraordinary decision, have expanded their jurisdiction beyond simply dictating Man Law to now include Politician Law, or Pol Law, for short. We obtained a copy of the first Pol Law issued by this august group. It states:

"A politician running against John Gard shall be free to make politically incorrect jokes about Indians without fear of harsh reprisal from Wisconsin tribes."

Pol Law.

The first beneficiary of this ruling is, of course, Democrat Steve Kagen, the Appleton physician pitted against Republican Assembly Speaker Gard in a bitter fight to replace gubernatorial candidate Mark Green in Congress.

The other day, an embarrassed Kagen apologized for publicly making a joke using the phrase "Injun time" — maybe not the most egregious thing a candidate could say, but still the type of slip that could cause a political migraine. Just ask Virginia Sen. George Allen, who is still smarting for referring to a man as "macaca" this summer or the Rev. Jesse Jackson, who in 1984 called New York "Hymietown."

But in Kagen's case there's been little fallout in Indian Country. Tribal leaders even defended him, saying "Indian time" is a phrase commonly heard on reservations. One leader, Menominee Chairman Karen Washinawatok, did, however, say the word Injun is offensive.

The reason for the carte blanche when talking about Gard is pretty simple: Many Native American leaders have had Gard on their political hit list since 2003, when he filed a lawsuit that threatened their lucrative tribal casinos — the financial lifeblood for several reservations.

"We would look at him like a young Custer out there," said Tom Maulson, a veteran tribal leader and member of the Lac du Flambeau tribal council. "He's always rolled logs in front of the Indian people."

Added a Menominee elder: "When you're up against somebody like John Gard, you could say anything."

In 2003, Gard and then-Senate Majority Leader Mary Panzer sued Gov. Jim Doyle seeking to void the compacts the governor signed with Wisconsin tribes. They argued that Doyle lacked the authority to grant tribes the right to run gambling halls in perpetuity and to authorize a slew of new table games in the casinos.

The Doyle administration and tribes were forced to renegotiate compacts with a set length.

Some tribal folk say the scar from the lawsuit runs so deep that they would have gone on the offensive had Gard made the same "Injun time" joke as Kagen.

"The political jets would have kicked in," said one source with ties to the Chippewa. "I think they would have stoned him for that."

The Menominee elder agreed, saying: "That's the reality of the political game — if somebody else says it, we brush it off."

Some Native Americans, however, say their relationship with Gard had nothing to do with why they let Kagen off the hook. Rather, they say, Kagen was forgiven because he followed the drill — that is, he quickly apologized, both publicly and to the tribe.

"If Gard had made that remark and the attention had been focused on him and he apologized, I think it would have meted out the same," said Bobbi Webster, spokeswoman for the Oneida Tribe. "But this wasn't Gard, this was Dr. Kagen and Dr. Kagen doesn't have a history with the tribe."

In a letter sent Thursday to Journal Sentinel editors, Webster noted that not everybody apologizes when they offend Indians.

"A few years ago we experienced a similar, yet more severe action by the GOP when they had a cartoon posted on their web site of a Native American scalping a taxpayer," she wrote. "All eleven Tribes in Wisconsin demanded an apology, we've never received one."

And some tribal leaders are dismissing the Kagen comment, saying there are more important issues to deal with.

"Tribes are getting to know that all that racist stuff is piddly," said Dallas White Wing, a Ho-Chunk Nation legislator for 16 years. "They're not letting little piddly things like names get to them. We don't have the time to pay to attention to what the white man says — they pronounce names funny anyway."
---
* More opinions *
| | | |
| --- | --- | --- |
| | . . . | |
---
Home | Contents | Photos | News | Reviews | Store | Forum | ICI | Educators | Fans | Contests | Help | FAQ | Info
All material © copyright its original owners, except where noted.
Original text and pictures © copyright 2007 by Robert Schmidt.
Copyrighted material is posted under the Fair Use provision of the Copyright Act,
which allows copying for nonprofit educational uses including criticism and commentary.
Comments sent to the publisher become the property of Blue Corn Comics
and may be used in other postings without permission.