Home | Contents | Photos | News | Reviews | Store | Forum | ICI | Educators | Fans | Contests | Help | FAQ | Info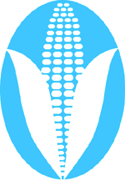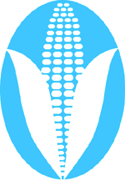 Stereotype of the Month Entry
(9/26/06)
---
Another Stereotype of the Month entry:
In which Ken Billingsley, Regional Director of the NIGC, describes the Indians of the Dakotas:
It's the 'little things'
Tribal leaders hear about starting a casino

By Kathy Helms
Diné Bureau

Voice of experience

Before going to work with the National Indian Gaming Commission, Billingsley helped get a casino off the ground at his own reservation in the Dakotas.

"We had seven districts and we chartered Greyhound buses to go pick them up three shifts a day, and that became such a nightmare expense that we did it for four or five months and we finally said enough is enough.

"I was on the executive committee on behalf of the tribe with the management company. We said, 'We've got to cut this expense.' It was a tremendous boost to the bottom line of money coming to the tribe after we cut it out," he said.

"We said, 'Hey, these people have got to start getting their own reliable transportation. They've got to start buying cars.' So we went back and started doing basic living skills training, because these people who had never worked a day in their life were getting their checks and they'd just go blow them."

"We had to quit spoon-feeding them," he said. "We even had an expense where we fed them right off the buffet line. We were giving them the same meals people were paying for. Our food costs were tremendous. We weren't making any money in the food area. In fact, we were losing big-time money, so we said, 'OK, you guys have to pay half.' They screamed bloody murder. Finally, we cut it out."
.
.
.
Billingsley cautioned, "When the glamour, the bright lights, the bells and whistles wear off" people tend not to show up for work. A casino operation is seven days a week, three shifts per day. "Whoever gets put on swing shift, I'll guarantee it, it disrupts your family life.

"Let's say you have got two people in the household. The man works Monday through Friday, 8 to 5, and his wife, who wants to work, has to work graveyard. Now you've got total disruption within your household."

Billingsley said their casino especially encountered problems during powwow season. "We're big powwowers. If they wanted to go to powwow, they'd just up and leave, wouldn't put in for leave, and then they'd expect to have their job when they came back on Tuesday," he said.

"There's got to be some policies and procedures written within the operation that they will recognize traditional ceremonies and grant a certain amount of days off per year, but after that, they have to take administrative leave. In cultural and traditional ways of life, the people won't go for that either," he said.
Indianz.com replies

NIGC Bulletin No. 06-X: Tribal Members Are Lazy

Heads up, prospective employers in Indian Country. Ken Billingsley, a regional chief for the National Indian Gaming Commission, has some advice for you.

Don't hire tribal members! They don't have cars, they spend all their money at once and they'd rather do grand entry than overtime.

Billingsley, you see, knows from experience. As a council member for the Standing Rock Sioux Tribe, he helped the tribe open its casino.
Rob's comment
According to Billingsley, the Dakota Indians have no life skills or work habits. In other words, they're lazy, inconsiderate, and self-centered. That's stereotypical.
Related links
Good-for-nothing Indians
Indians as welfare recipients

---
* More opinions *
| | | |
| --- | --- | --- |
| | . . . | |
---
Home | Contents | Photos | News | Reviews | Store | Forum | ICI | Educators | Fans | Contests | Help | FAQ | Info
All material © copyright its original owners, except where noted.
Original text and pictures © copyright 2007 by Robert Schmidt.
Copyrighted material is posted under the Fair Use provision of the Copyright Act,
which allows copying for nonprofit educational uses including criticism and commentary.
Comments sent to the publisher become the property of Blue Corn Comics
and may be used in other postings without permission.