Home | Contents | Photos | News | Reviews | Store | Forum | ICI | Educators | Fans | Contests | Help | FAQ | Info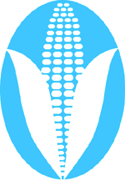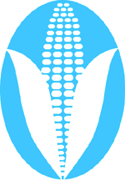 Stereotype of the Month Entry
(6/14/06)
---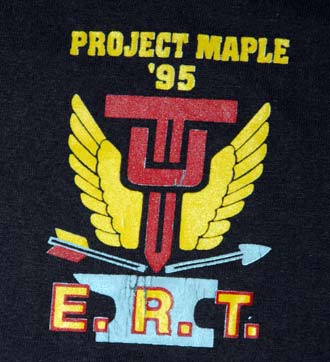 Another Stereotype of the Month entry:
OPP apologizes for Ipperwash T-shirt

Offensive souvenir surfaced at public inquiry
Dudley George's brother says item upset him

May 12, 2006. 01:00 AM

PETER EDWARDS

TORONTO STAR

The Ontario Provincial Police have apologized for a newly discovered souvenir T-shirt made by an officer in the massive 1995 operation that ended in the shooting death of Indian activist Anthony (Dudley) George.

The latest offensive police souvenir shown at the public inquiry into George's death depicts a stylized hammer striking an anvil and a broken arrow. It features the letters "ERT," referring to the force's emergency response team.

George was shot to death late at night on Sept. 6, 1995, by Acting Sgt. Kenneth Deane, who was later convicted of criminal negligence causing death.

Yesterday, Sgt. Bob Paterson, an OPP spokesman, said Commissioner Gwen Boniface was surprised to learn of the T-shirt's existence.

"The commissioner is investigating it thoroughly and she has made an apology," Paterson said, adding Boniface is "concerned and bound and determined to get to the bottom of it."

George's brother Sam said he told Mr. Justice Sidney Linden, commissioner of the Ipperwash inquiry, that he finds the T-shirt offensive to First Nations people.

"With the arrow broken, I told the commissioner (Linden) it looks like they tried to break the spirit of the First Nations people," Sam George said.

"It upset me," Sam George continued. "After 11 years, and two years of a public inquiry, all of a sudden there's a new T-shirt. How does that happen?"

The shirt, which doesn't have an OPP crest, also features the name "Project Maple," the code name for the police operation aimed at peacefully ending an Indian occupation of Ipperwash Provincial Park in 1995 in a burial ground protest.

"The relationship between First Nations and the OPP has been and continues to be tumultuous," Ontario Regional Chief Angus Toulouse said. "This type of event demonstrates that we have a lot of work to do to build awareness and understanding."

Lead commission lawyer Derry Millar said the T-shirt was provided to the inquiry on Wednesday evening by Ian Roland, a lawyer who represents the Ontario Provincial Police Association.

"It is in the nature of a public inquiry ... to bring to light matters that have been previously confidential," Millar said. "It is one of the goals of a public inquiry that the examination of the actions of individuals will lead to better understanding and learning so that the conduct will not reoccur."

The inquiry continues.
*****
T-shirt logo had no racist intent, officer tells Ipperwash inquiry
Ex-member of OPP tactical unit apologizes to George family over shirt's symbology

KATE HARRIES

Special to The Globe and Mail

A controversial T-shirt design, described by some Ipperwash inquiry participants as offensive and potentially racist, was supposed to represent the common purpose of two Ontario Provincial Police units, an officer testified yesterday.

Detective Sergeant William Klym told the inquiry commissioner, Mr. Justice Sidney Linden, that he ordered 20 to 30 of the shirts to commemorate the Sept. 6, 1995, deployment of the tactics and rescue unit (TRU) and the emergency response team (ERT) against a group of aboriginals occupying Ipperwash Provincial Park.

Det. Sgt. Klym said the design signified a new level of co-operation between two groups of officers that had been at odds after ERT was created in 1993, taking on some functions previously performed by TRU.

"The shirt was meant to be significant to the people who were on the ground that night whose lives were threatened in a dangerous and harassing experience," said Det. Sgt. Klym, one of the TRU snipers in the operation that ended with the fatal shooting of Dudley George.

Det. Sgt. Klym's colleague, Ken Deane, who died in a highway accident this year, was convicted of criminal negligence causing death in the shooting of Mr. George.

The design shows a broken arrow between the winged TRU emblem and an anvil labelled ERT. Lawyers representing the George family and some occupiers of the park at the inquiry have denounced the logo as racist. Det. Sgt. Klym said he testified because he wanted to counter negative interpretations that were being ascribed to the logo.

"In retrospect, it was a poor choice of symbology obviously, and I deeply regret any hurt that was taken on the part of the George family or the first nations community in general," said Det. Sgt. Klym, who is now with the Niagara Falls OPP's casino enforcement unit.

He said he chose the anvil because ERT did not have a symbol and denied repeatedly under cross-examination that the broken arrow was a reference to aboriginals.

In the concluding moments of his two-hour testimony, OPP lawyer Ian Roland suggested that an anvil is used to forge things.

"Exactly," Det. Sgt. Klym said, amid objections from other lawyers that the interpretation should have been put forward earlier so he could have been questioned on it. Mr. Linden agreed that would have been preferable.

The existence of the T-shirt was made public May 11.

In a statement to the inquiry that day, the lawyer representing the OPP said the force was "shocked and appalled" to learn of previously undisclosed memorabilia. Andrea Tuck-Jackson said a professional standards branch investigation was launched and expressed regret that the item had not been uncovered in a 1996 internal investigation of other police Ipperwash souvenirs.

Det. Sgt. Klym said he heard of the 1996 investigation into another T-shirt and some mugs at the time but did not feel it concerned him as the T-shirt he originated was a personal matter between the officers involved.

He said he had 20 to 30 shirts made toward the end of September, 1995, after canvassing fellow officers to see if there was interest. He said he could not remember the names of any of the officers who ordered or purchased a shirt, nor could he remember where he had them made.

He said no senior officer knew of the matter.

Det. Sgt. Klym said he never wore the shirt in public and he disposed of it some time after the conviction of Mr. Deane, when "the shirt didn't hold the same meaning to me."

Asked about another controversial item that recently surfaced at the inquiry — a pin bearing Mr. Deane's badge number — he said he still has one of the pins, which he bought when it was sold to raise funds for the officer's attempt to appeal his conviction. He said he wore it to Mr. Deane's funeral.

Earlier yesterday, another T-shirt, bearing the words "I support Ken Deane" along with the TRU team symbol, was entered into evidence.

OPP Constable David Boon said he bought it to contribute to Mr. Deane's appeal of his conviction.
Rob's comment
The arrow and the idea of breaking it are both stereotypes of Indians.
---
* More opinions *
| | | |
| --- | --- | --- |
| | . . . | |
---
Home | Contents | Photos | News | Reviews | Store | Forum | ICI | Educators | Fans | Contests | Help | FAQ | Info
All material © copyright its original owners, except where noted.
Original text and pictures © copyright 2007 by Robert Schmidt.
Copyrighted material is posted under the Fair Use provision of the Copyright Act,
which allows copying for nonprofit educational uses including criticism and commentary.
Comments sent to the publisher become the property of Blue Corn Comics
and may be used in other postings without permission.