Home | Contents | Photos | News | Reviews | Store | Forum | ICI | Educators | Fans | Contests | Help | FAQ | Info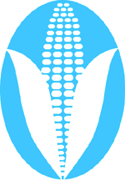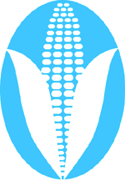 Stereotype of the Month Entry
(3/12/06)
---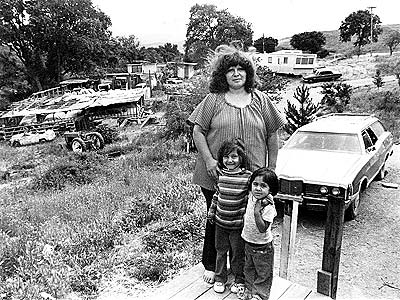 Another Stereotype of the Month entry:
Speaking up for rights in land deal

Jon Bowen/Guest Commentary

Setting the record straight seems to be the desire in regard to tribal land expansion, not just here in our Valley, but in hundreds of rural cities and towns across the United States.

The laws governing tribal land acquisition and development are setting precedent throughout the country and communities just like ours are searching for solutions to a serious problem of tribal land acquisition and mass development that ensues.

There are a few facts to consider when attempting to distinguish what the issue is regarding tribal land acquisition and development.

The fact that tribes are required to adhere to federal regulations as opposed to local and state regulations, as Mr. Gomez points out in his commentary in last Thursday's edition of the Valley News, is exactly the reason we oppose tribal land expansion in the first place.

POLO and POSY understand there is a difference in regulatory restrictions governing tribes and we are saying this is wrong.

Federal regulations allow tribes to remove land placed in federal trust status from state and local control and develop their property outside of strict, local regulations set up to protect local communities, and are not required to pay property tax to mitigate for increased services inherent with development.

The separation from local and state laws is at issue and creates a situation where communities that are affected the most by tribal land expansion have the least amount of say, while still paying taxes to cover services the tribes require.

Our community, along with Santa Barbara County, is not considered in the flawed federal process used by the Bureau of Indian Affairs for land acquisition. We have no voice in the development decisions made by the Chumash tribe because federal law currently holds that land held in federal trust for Indian tribes does not require tribes to comply with regulatory restrictions that other citizens and business owners must meet.

Treating the Chumash any differently than the rest of the citizens, property owners and business owners in this community is contrary to our democracy. Separate rules and regulations will never be equal or fair, and develops a difficult and contentious relationship between the tribe and the surrounding community.

This is the issue. The issue is not a cultural center. The issue is not a museum. The issue is not a park. The cultural center and park the tribe claims it wants to build could have been built and complete by now under current zoning.

There is no need to annex the property onto tribal land. Let's not skirt the fact that if the 6.9-acre parcel is allowed to be placed in federal trust, the implications of this precedent are far-reaching and can become the precedent for a routine buy/annex/build land policy.

For this reason, Preservation of Los Olivos (POLO) and Preservation of Santa Ynez (POSY) have retained former U.S. Solicitor General Theodore B. Olson of Gibson, Dunn and Crutcher to represent them in federal court challenging the decision by the BIA on the 6.9-acre parcel.

The beauty of our democracy is that we can disagree and we can look to our judicial system when there is a real or perceived injustice. We live in a democracy and we have a right and responsibility to voice our opposition and demand our rights be protected.

Jon Bowen is president of Preservation of Santa Ynez (POSY), and lives in Santa Ynez.

March 12, 2006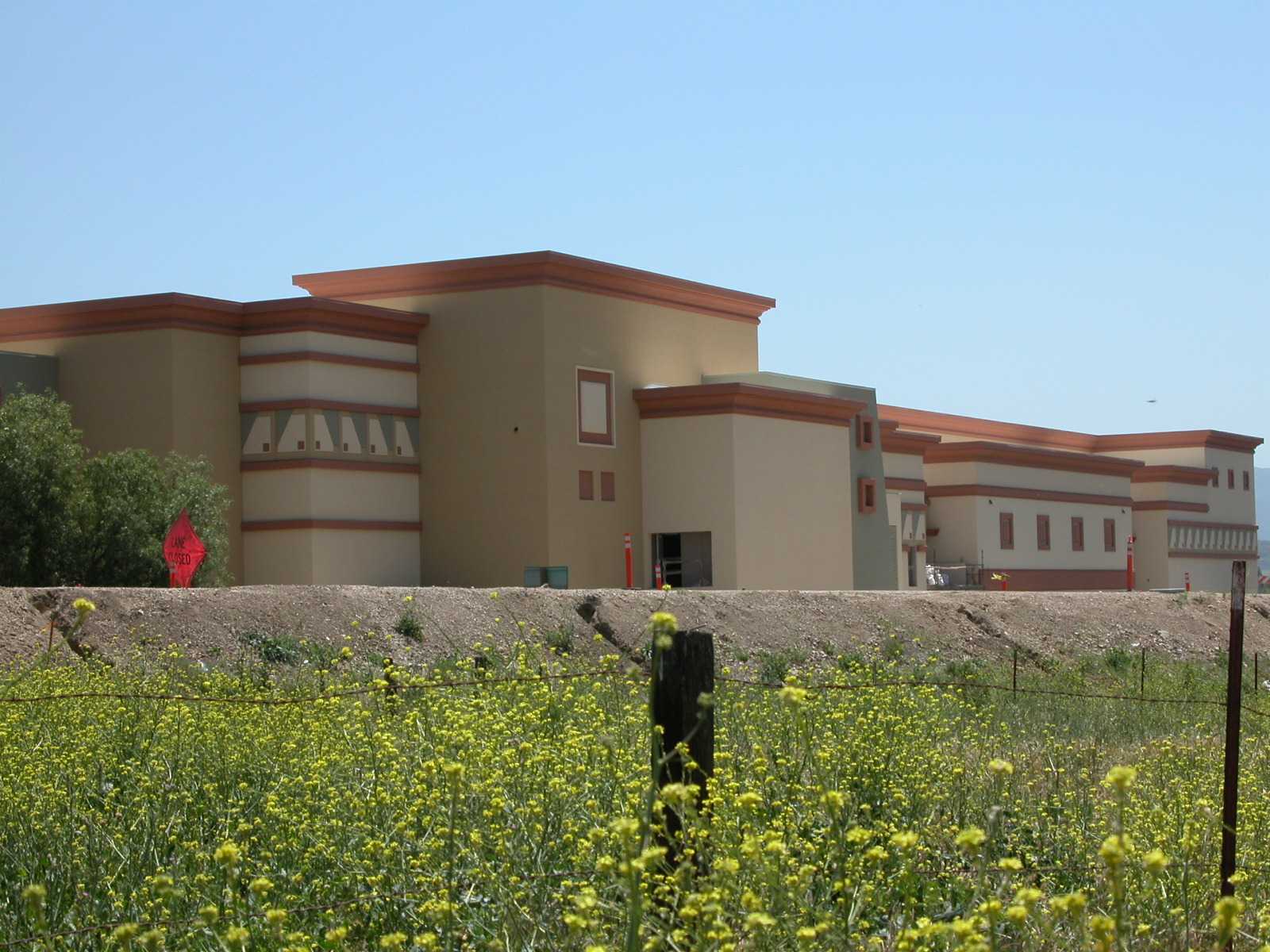 The Chumash perspective
In their regular columns, Chumash address complaints such as Bowen's. The first one, for instance, was published before Bowen's column. From the Santa Ynez Valley News:
March 1, 2003

The facts on tribal land development

By Richard Gomez

While there is always a certain amount of misinformation swirling around the community regarding issues concerning our tribe, perhaps the most troubling are the half-truths regarding tribal land development. Our development plan for our 6.9 acres across the street from our Resort is a perfect example of misinformation creating a skeptical feeding frenzy in the community.

In this column, I hope to set the record straight regarding our plans for the 6.9 acres and provide readers with information regarding the process of tribal land development.

Although we have stated it time and time again, it bears repeating: We plan to build a museum, retail facility and public park on our 6.9 acres. There are no plans for a casino.

For starters, let's look at this logically. We spent three years and more than $150 million to build a 88,000-square-foot casino facility and an 80,000-square-foot luxury hotel. Our Business Committee met with the design/build team every week over the course of the project to discuss the progress and make multiple decisions pertaining to the project.

Our general manager of the casino has spent significant hours fine-tuning the operational aspect of the Chumash Casino Resort and, along with his team, has made it into the entertainment destination of choice in the county. Given all that, why would we build a casino across the street?

Secondly, our tribal/state compact agreement limits us to 2,000 slot machines. It wouldn't make economic sense for us to cannibalize our resort by building another one across the street. Take a smattering of logic, blend in basic economics and the answer is that our plans for our 6.9 acres do not include gaming-related buildings. Period.

Tribal opponents love to say that the tribe is "circumventing the law" when it comes to land development. Although that statement may make an excellent sound bite on the 6 o'clock news, it isn't true by any stretch of the imagination.

A review of the list of development issues that the tribe faces reveals that we do follow rules and regulations, just as developers do. The main difference is that tribes are required to adhere to federal regulations as opposed to local and state regulations. Same requirements, different governing bodies.

A comparison of a few land development issues demonstrates that not only does the tribe follow a standard set of rules and regulations, but in many cases, they are the same as those followed by developers of non-tribal land.

Under the topic of life safety, fire, mechanical and plumbing are all administered by the same governing bodies for both tribal and non-tribal land: Uniform Fire Code, Uniform Mechanical Code and Uniform Plumbing Code, respectively. The building codes are virtually the identical for tribal and non-tribal land development. The approval process for utilities is also identical regardless of tribal or non-tribal status.

The bottom line is that it is simply preposterous to say that our tribe does not follow rules and regulations when it comes to land development. You can see for yourself by reviewing a land development comparison chart on our Web site at www.santaynezchumash.org — click on the tribal government button.

We strongly believe that our proposed museum on our 6.9 acres will be a jewel in the community and our retail facility and public park will be a welcome addition to this wonderful Valley we call home.

Richard Gomez is the Vice Chairman of the Santa Ynez Band of Chumash Indians. He lives in Santa Ynez.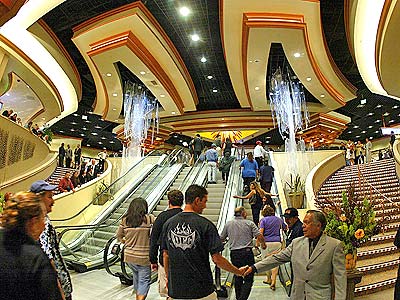 Another Chumash perspective

Understanding the nature of tribal government

Vincent Armenta/Commentary

We recognize that it is often difficult to understand the complexities of tribal gaming and Native American tribes in general. The subtleties of the various differences between a tribe and a business can be confusing for those who don't live it every day, so we believe it's important to invest time explaining.

In fact, one of the most common misperceptions regarding the Santa Ynez Band of Chumash Indians is mistaking us as a business. True, we do have a successful business enterprise, the Chumash Casino Resort, but our tribe is a government — and therein rests the major difference.

Last year a local politician was quoted in the Los Angeles Times as saying, "And it's not fair that a business entity that is no different than Marriott or Hilton or Trump can do what-ever it wants with no taxes and no regulation."

When a politician is quoted comparing us to businesses, we know that the concept of tribes as governments isn't reaching the general public. The point is that we are different than Marriott or Hilton or Trump in that the federal government recognizes the political status of a tribe as a government.

Incidentally, contrary to popular belief, we do follow regulations — those that are set up by the federal government. And as for taxes, governments don't pay taxes, but its citizens do.

Native American tribes were independent, self-governing communities long before the arrival of the European nations. The government-to-government relationship between tribal governments and the federal government has existed since the formation of the United States. The U.S. Constitution, Article I, Section 8, Clause 3 states: To regulate Commerce with foreign Nations, and among the several States, and with the Indian Tribes.

The federal government deals with Native American tribes as governments — not as special interest groups, not as individuals, and not as other entities. In the same manner as the U.S. deals with states as governments, it also deals with Native American tribes as governments.

Tribes are also set up internally as governments with tribal government leaders elected into office by tribal members of voting age. At our tribe, five individuals are elected into office to serve on the tribe's Business Committee, which includes the Tribal Chairman, Vice Chairman, Secretary/Treasurer and two Business Committee members at large. Tribal elections are held every two years.

Throughout the nation, tribal governments are organized to work with local, state and federal governments by building government-to-government relationships. Tribal leaders take great pride in the relationships they have developed with government agencies on a federal, state and local level.

With all of this in mind, it is puzzling to me when individuals in the community criticize us for not behaving like a business. One individual approached me at a Board of Supervisors meeting last year and said, "Until your tribe starts acting like a business, we will always oppose you."

Unfortunately, it will be pretty difficult for us to change our behavior to that of a business — since we're a government.

Our business enterprise, the Chumash Casino Resort, behaves like the successful business that it is, but as a tribe, we are a sovereign government. That is something that has historical and traditional significance for tribes across the nation.

Vincent Armenta is the Tribal Chairman of the Santa Ynez Band of Chumash Indians.

March 19, 2006
Rob's comment
Gomez and Armenta didn't address why the Chumash want or need to take land into trust for a museum or cultural center. That's a flaw in otherwise good columns.
Related links
The facts about tribal sovereignty

---
* More opinions *
| | | |
| --- | --- | --- |
| | . . . | |
---
Home | Contents | Photos | News | Reviews | Store | Forum | ICI | Educators | Fans | Contests | Help | FAQ | Info
All material © copyright its original owners, except where noted.
Original text and pictures © copyright 2007 by Robert Schmidt.
Copyrighted material is posted under the Fair Use provision of the Copyright Act,
which allows copying for nonprofit educational uses including criticism and commentary.
Comments sent to the publisher become the property of Blue Corn Comics
and may be used in other postings without permission.