Home | Contents | Photos | News | Reviews | Store | Forum | ICI | Educators | Fans | Contests | Help | FAQ | Info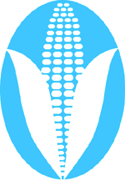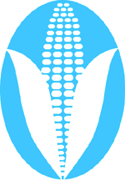 Stereotype of the Month Entry
(2/19/06)
---
Another Stereotype of the Month entry:
From the NY Times:
February 19, 2006

Tribal Underworld
Drug Traffickers Find Haven in Shadows of Indian Country

By SARAH KERSHAW

ST. REGIS MOHAWK RESERVATION, N.Y. — He had eluded the authorities for years. Witnesses against him had mysteriously disappeared. Shots were fired from his highly secured compound here last year when the state police tried to close in.

The man, John V. Oakes, like a fast-rising number of American Indian drug traffickers across the country, saw himself as "untouchable," as one senior investigator put it, protected by armed enforcers and a code of silence that ruled the reservation.

After he was finally arrested last May, Mr. Oakes was recorded from jail talking on the phone with his estranged wife. "I can't believe people let this happen to me," he said, according to Derek Champagne, the Franklin County district attorney who listened to the recorded call. "You can't touch me. I'm on the reservation, and I do what I want."

Investigators described Mr. Oakes as an intimidating trafficker who concentrated on stealing drugs and cash from a prosperous and growing cluster of criminals who, like Mr. Oakes, have built sprawling mansions near worn-down trailers on this reservation straddling the Canadian border.

Law enforcement officials say Mr. Oakes and the drug lords he is accused of stealing from are part of a violent but largely overlooked wave of trafficking and crime that has swept through the nation's Indian reservations in recent years, as large-scale criminal organizations have found havens and allies in the wide-open and isolated regions of Indian country.

In the eyes of law enforcement, reservations have become a critical link in the drug underworld. They have helped traffickers transport high-potency marijuana and Ecstasy from eastern Canada into cities like Buffalo, Boston and New York, and have facilitated the passage of cocaine and methamphetamine from cities in the West and Midwest into rural America.

In some cases, outside drug gangs work with Indian criminals to distribute drugs on Indian and non-Indian lands. And on a growing number of reservations, drug traffickers — particularly Mexican criminals — are marrying Indian women to establish themselves on reservations.

At the Lac Courte Oreilles Reservation in northwestern Wisconsin, for instance, several members of the Latin Kings gang married Indian women while a tribal offshoot of the gang built a $3 million crack cocaine ring moving drugs from Milwaukee into and around the reservation over the past few years, prosecutors said.

Increasingly American Indians are breaking away to build their own violent, Mafia-like enterprises, according to an examination of dozens of court records and interviews with more than 50 federal and local prosecutors, tribal law enforcement officials and tribal members.

"This is very serious and has created major problems in the community," said Clifford Martel, a former senior police investigator for the Red Lake Nation in northern Minnesota, who was fired in July and said it was because he had tried to rid that reservation of drug traffickers with close ties to powerful tribe members.

"The amount of drugs was really impacting that community, our community, just as if it were Chicago, and big loads were coming in all the time," Mr. Martel said.

For traffickers of marijuana, cocaine, methamphetamine, painkillers and people, reservations offer many advantages. Law enforcement is spotty at best. Tribal sovereignty, varying state laws and inconsistent federal interest in prosecuting drug crimes create jurisdictional confusion and conflict.

The deep loyalty that exists within tribes, where neighbors are often related, and the intense mistrust of the American justice system make securing witnesses and using undercover informants extremely difficult. And on some reservations, Indian drug traffickers have close relationships with tribal government or law enforcement officials and enjoy special protection that allows them to operate freely, investigators say.

A Direct Hand in Trafficking

Casino money has also fueled the surge, providing a fast-growing source of customers and well-financed partners for outside drug traffickers. And cutbacks in welfare payments in cities have prompted many Indians to return to reservations, often bringing with them connections to gangs and drug rings.

Some traffickers have given away drugs to Indians as a way of luring them into the trade. The recently convicted leader of a Mexican drug ring had a chilling strategy on five reservations in Wyoming and the Midwest, the authorities said: targeting tribes with high alcohol addiction rates and handing out free methamphetamine, recruiting the newly addicted Indians as dealers and orchestrating romantic relationships between gang members and Indian women.

The surge in drug-related crime stands in sharp contrast to the great strides Indians have made over the past several decades, strengthening their sovereignty and culture, making their way into American politics and government and — for a small but rising number of tribes — growing rich with new casino revenue.

At the same time, American Indians like Mr. Oakes have capitalized on the drug trade, carving out a deep piece of the pie for themselves, after decades in which Indians were typically recruited to help non-Indian traffickers smuggle drugs across the borders and through the country.

"They started out solely as mules, then they realized there was an awful lot more profit in dealing directly" with the upper echelons of organized crime, said Mr. Champagne, the district attorney. "Why should they just get paid for bringing it across the river?"

Here on Mohawk land, a reservation of roughly 6,000 people on the United States side, according to the tribe, investigators estimate that 10 to 15 major Indian criminal organizations, along with outside drug rings, move more than $1 billion annually in high-grade marijuana and Ecstasy across the Canadian border, through the reservation and into the Northeast. Prosecutors say they are catching only about 2 percent of that contraband.

The drug trade afforded Mr. Oakes a lifestyle that neighbors on this reservation could barely dream of. Stealing from other dealers was inherently dangerous — as Mr. Champagne said, "I was surprised that he wasn't going to be my next homicide." But for Mr. Oakes the rewards outweighed the risk: He owned a gated compound on the St. Lawrence River, with 16 surveillance cameras, a souped-up Lincoln Navigator and several speedboats.

Yet at his bail hearing Mr. Oakes told a judge that he was supporting himself solely on a Navy pension.

Mr. Oakes eventually pleaded guilty to selling drugs to undercover agents, after investigators seized from the compound 17,000 tablets of Ecstasy, worth $340,000 on the street, two pounds of high-grade marijuana and several shotguns and rifles. But investigators said Mr. Oakes was a prime suspect in at least a dozen robberies of drug traffickers, netting him hundreds of thousands of dollars in cash, cocaine and marijuana. He is expected to be sentenced next month to 10 years in state prison, the authorities said.

The federal government could not provide comprehensive statistics on drug trafficking through reservations. But overall crime figures point to a much higher rate of violence on the nation's 261 federally recognized reservations compared with the rest of the nation. A 2004 Justice Department report found that American Indians and Alaska Natives experienced a per capita rate of violent crime twice that of the United States population. And the number of police officers per capita on Indian reservations is starkly lower than elsewhere in the country, other reports show.

Steven W. Perry, a statistician with the Justice Department and the author of the 2004 report, a 10-year study of crime in Indian country, said the judicial patchwork that covered Indian reservations had made it impossible to provide an accurate statistical portrait. Of the 561 federally recognized Indian tribes, 171 have their own courts, and only 71 have their own jails, Mr. Perry said.

Other federal officials say they are aware, through anecdotal reports and growing concerns reported to them by tribal leaders, of a marked rise in drug trafficking, particularly involving methamphetamine, and crimes like murder and robbery that come in its wake.

"It appears there is a very significant crime problem on most of the reservations that we are aware of," said Chris Chaney, deputy bureau director of law enforcement services for the Bureau of Indian Affairs. "I am concerned that it might be escalating within the last couple of years."

Addiction, Confusion, Corruption

Although much of the drug trafficking on reservations involves moving the contraband across the nation's borders and from large cities through the states, the drugs often never leave Indian lands.

At the Blackfeet Nation in Browning, Mont., methamphetamine addiction is rampant among the 10,000 members of the tribe, unemployment reaches 85 percent in the winter and drug-related violence is widespread.

"It's destroying our culture, our way of life, killing our people," said Darrel Rides at the Door, a drug and alcohol counselor who uses traditional healing therapies, burning sage and sweet grass during "talking circles," to cleanse the soul of the demons of addiction. "A lot of people, they feel sort of disempowered to do anything about it."

Local law enforcement officials in Montana, including Jeff Faque, the under sheriff of Glacier County, said that with no jurisdiction over the reservation, they could not stem the large quantities of methamphetamine moving through it in a state with one of the highest rates of meth use in the nation. Mexican gangs based in Washington State are working with Blackfeet Indians and others to traffic methamphetamine into and across Montana, the authorities say.

"It's disheartening," Mr. Faque said of his office's lack of legal authority at the Blackfeet Nation. "I don't think I'll see it solved in my lifetime."

Addiction and a jurisdictional morass are only two of the problems associated with the expanding drug trade. Corruption is another.

At the Wind River Reservation in Wyoming, a tribal court judge was one of 25 people arrested last May as part of a drug ring accused of moving, over a seven-year period, 30 pounds of methamphetamine, worth more than $1 million, as well as painkillers and marijuana into and through the reservation, said Matthew H. Mead, the United States attorney in Wyoming.

The tribal judge, Lynda Munnell Noah, the sister of one of the drug ring's leaders, was accused of threatening to assault and murder a Bureau of Indian Affairs law enforcement officer, prosecutors said. About half of those arrested have pleaded guilty so far; the judge has pleaded not guilty and is expected to go to trial soon.

At the Red Lake Reservation in northern Minnesota, four former tribal law enforcement officials and the nation's current chairman said in interviews that internal tribal politics and resistance among court and police employees had created enormous obstacles to ridding the reservation of cocaine traffickers.

Investigators say four or five tribal families are controlling the drug trade, most of it in partnership with drug gangs from Minneapolis.

Mr. Martel, the former senior police investigator at Red Lake, which gained widespread attention last March when a teenager killed nine people and himself at the reservation's high school, said he was fired after three years on the force because he clashed with tribal leaders when he tried to investigate suspects. While the federal government and not the state has jurisdiction over Red Lake, tribal detectives like Mr. Martel are typically the first to investigate criminals and to notify federal prosecutors.

Mr. Martel's partner, Russ Thomas, who resigned in October, said Red Lake police dispatchers "would narc us out," or alert suspects to criminal investigations.

Eventually, Mr. Thomas said, he and Mr. Martel stopped telling others in the police department whom they were investigating, worked their cases at night instead of during the day so they would not be spotted as easily, and changed cars often.

"We quit using our own people," he said. "We were doing our job with our hands tied behind our backs."

Tim Savior, who served only three months as the Red Lake police chief before the Tribal Council voted him out in January, said he, too, felt that drug-fighting efforts were thwarted by lower-level officials in the courts and police department with support from tribal politicians.

"I was trying to hold people accountable for their duties and responsibilities in the department," Mr. Savior said. "Politicians are trying to control it, and without a separation of powers, law enforcement is expendable. That's why there's a tailspin on reservations — there's no stability there."

Mr. Martel accused the tribal chairman, Floyd Jourdain Jr., of pressing him to drop investigations of relatives, friends and political associates, and he contended that he was fired when he refused to back off.

But Mr. Jourdain said Mr. Martel was fired for just cause, after portraying himself as an F.B.I. agent during an investigation. Mr. Martel said he was appropriately accompanying an F.B.I. agent, which is standard protocol. The chairman also said there were numerous complaints of rudeness against Mr. Martel and that critics like him were motivated by a political "smear campaign" in advance of tribal elections in May.

Mr. Jourdain acknowledged that his reservation had a serious problem with crack cocaine dealers, but he said he had no role in allowing the drug trade to expand. The problem, he said, lies with lower-level law enforcement employees resistant to change, although he said he had no proof of any illegal action that could lead to their firing.

"I've done nothing wrong," Mr. Jourdain said. "I've followed all procedure and gone through the appropriate steps." He also said he was disheartened that Mr. Savior had been removed as police chief and had voted against the majority to keep the police chief on.

The United States attorney in Minnesota, Thomas B. Heffelfinger, whose office prosecutes major crimes on the state's reservations, said one of the reasons few drug criminals had been prosecuted at Red Lake was that the tribal leadership, citing concerns over sovereignty, had removed its two police officers, including Mr. Martel after he was fired, from a federal drug crimes task force in the area.

The tribe has yet to sign an agreement it received last fall that would put the Red Lake officers back on the task force, which Mr. Heffelfinger said would go a long way toward cracking down on the drug trade there. The agreement, he said, is "adequate" for two other Minnesota tribes, at the White Earth and Leech Lake reservations, where the federal task force's work has led to a series of arrests and prosecutions.

'The Black Hole'

In upstate New York and across the Canadian border, the roughly 11,000 Indians living here now have long dipped their hands into the rewarding till of smuggling, moving goods as varied as diapers and tobacco across this lightly patrolled frontier, 12 wide-open miles of water and land separating the two countries. Some here say that smuggling, dating back to before the days of Prohibition, is a birthright.

While much of the nation's drug enforcement effort has focused on the Mexican border, the reservation has become a pipeline for the flow of drugs and guns between Canada and the United States. In warmer weather, speedboats cruise across the St. Lawrence River, ferrying drugs south and weapons and cash north; in the winter cars and vans race over an ice bridge on the river, the authorities say.

A retired special agent here for the Border Patrol's former antismuggling unit, Edward Barrett, said that when he was working undercover along the Mexican border in Texas, a drug smuggler told him that if he could not move narcotics across the southern border, he could easily do it through Canada and "the black hole," the traffickers' nickname for the Mohawk land. "It's guaranteed to go through," he said.

On the 14,000-acre reservation, evidence of the drug trade is easily visible from the million-dollar mansions with high gates and elaborate fences that are being built in a place with an unemployment rate of about 50 percent, and where tumbledown government housing was once the common sight.

Despite the many obstacles, prosecutors have had some success in combating drug rings here. In November, Lawrence Mitchell, a member of the Mohawk tribe, pleaded guilty to orchestrating the movement of large quantities of marijuana across the United States-Canada border. Numerous times, according to his plea, Mr. Mitchell, 35, arranged for the transportation of loads averaging 50 to 100 pounds, destined for Syracuse, Utica and other parts of New York; Massachusetts; and Florida.

Prosecutors say he also laundered tens of millions of dollars in marijuana trafficking money over three years, through his construction company and car dealership. He was sentenced in November to 10 years in prison.

Mr. Mitchell — who owned two houses on the reservation, one on each side of the border, until the authorities seized the American house — earned at least $2.2 million in drug money from 2001 to 2004, investigators say, but the money trail was hard to follow.

Along with Mr. Mitchell, five other people, including a New York State Police dispatcher who was accused of tipping off Mr. Mitchell's drug runners to police presence on the border, have pleaded guilty so far in the case.

Mr. Mitchell's lawyer, Stanley Cohen of New York City, who also represented Mr. Oakes and is best known for representing terrorism suspects, said law enforcement officials had used such arrests to wrongly portray the reservation as infested with drug traffickers. And Mr. Cohen objected to investigators' contentions that his clients were involved in criminal activities that went beyond what they admitted to.

"If they had evidence of more significant or more egregious or more disturbing activity by either of these clients, they would have proved it," he said.

Meanwhile, as prosecutors say drug traffickers are doing business in Indian country at a rapidly growing pace, many tribes are responding on their own to the drug crime and addiction epidemic.

At the Mohawk Reservation, the tribe spends more than half the revenue from its casino and other enterprises — roughly $2 million annually — on border patrol and other law enforcement. Tribal leaders say they could fight the trafficking here better than outside law enforcement, given adequate resources. "We feel like that's our responsibility," said James W. Ransom, a Mohawk tribal chief. "That's our goal."

The Mohawk tribe has received $5,000 annually from the Department of Homeland Security and used the entire grant over the last two years to build a security fence around the new police headquarters, tribal officials said.

Working with stretched resources and huge barriers, many tribal detectives across Indian country say they are facing an impossible task.

"If I were a drug trafficker, I'd choose this place," said Brian Barnes, deputy chief of police for the Mohawk tribe, as he headed out on the police department's lone working speedboat to patrol the St. Lawrence River.

Gangs Hit Home

In Wisconsin, Paul DeMain, the managing editor of News From Indian Country, who is married to a member of the Lac Courte Oreilles tribe, confronted the fact that his own son and stepdaughter were initiated members of the Latin Kings. After the gang gained a foothold on the reservation in 1998, Indian criminals set up an affiliate, the Lion Tribe Set, which ran one of the largest crack-cocaine trafficking rings in the history of the state, said John W. Vaudreuil, an assistant United States attorney in Wisconsin. So far, 37 of 40 tribal members have been convicted and sentenced in the case.

Mr. DeMain took the painful step of reporting his son's activities to the authorities, he said. His son left the gang, Mr. DeMain said, but his stepdaughter is serving a 20-year sentence in federal prison.

"It requires reaching out of that little box of self-protection that the Indian community has always had," Mr. DeMain said. "A reluctance to engage in supporting the federal government, to call in outside resources."

Darrel Hillaire, chairman of the Lummi Nation in Northwest Washington, said, "We've got to step up."

"It's not the federal government's fault," Mr. Hillaire said. "It's us, the leaders. Until it becomes the No. 1 priority in Indian country, we'll continue to play this blame game, and we'll get nothing done."

Still, there is fierce debate over possible solutions: more money from the federal government for manpower, or more legal authority for tribes that insist they know better how to fight crime within their own borders. Mr. Heffelfinger, who is also the chairman of the Native American Issues Subcommittee of the nation's United States attorneys but has just announced that he is stepping down to return to private practice, acknowledged that drug crimes were "disproportionately high" on reservations.

But he said tribes with significant casino revenue now had new options for financing drug addiction recovery and law enforcement programs. Many tribes have funneled gambling and other business revenue toward those needs.

Mr. Heffelfinger described crime fighting on the Mohawk Reservation as a "success story" because of the recent partnerships between tribal, local, state, federal and Canadian law enforcement agencies, which helped lead to the arrest of traffickers like Mr. Mitchell and Mr. Oakes. But investigators vehemently disagreed that there was anything resembling a success story here.

One afternoon, tribal and county detectives were preparing to take what was their lone speedboat — they recently obtained another one confiscated from a drug trafficker — out for a patrol on the St. Lawrence River.

They tried to start the boat, but the battery was dead. They spent hours trying to drag the boat through the mud and up onto a riverbank with a pickup truck. The detectives shook their heads and said they suspected that the traffickers were crossing the river at that very moment, with loads of drugs stashed on their many speedboats.
*****
February 20, 2006

Tribal Underworld
Dizzying Rise and Abrupt Fall for a Reservation Drug Dealer

By SARAH KERSHAW

LUMMI INDIAN RESERVATION, Wash. — For a time, Room 246 at the Scottish Lodge Motel, 13 miles south of the Canadian border, was a Shangri-La for Eugenia Phair.

With its stained carpets, its stench of vomit and stale cigarette smoke, its bathroom sink smudged with burn marks from the crack-cocaine cooks who had used the room before, Room 246 was where her drug smuggling operation began to take off, she said, the first headquarters of what would become a well-organized and lucrative drug ring on and around this reservation.

Over the next few years, Ms. Phair, 26, a Lummi Indian, and her family grew flush and dizzy with drug money, as she rocketed to the top in the ripe and cutthroat world of Indian drug trafficking, selling painkillers, she said, to everyone, including tribal officials and jobless strung-out addicts.

"It was almost an answer to your prayers," said Ms. Phair, who was released on Feb. 6 after serving 20 months in state prison. "If you came from rags and then you had a chance at riches, wouldn't you choose riches? If you lived your whole life in poverty and then you had a chance to be rich, what would you do? It's almost impossible. I never had anything ever, no new clothes, no school-clothes shopping, no nothing at all. Then you're able to have your kids go to a good school and look nice and fit in. I never fit in."

Ms. Phair was among the scores of traffickers who flourished in an exploding drug trade on Indian lands. They are getting rich on their own neighbors' addictions, capitalizing on gripping poverty or new-found casino wealth and on the weakness of law enforcement in Indian country, according to tribal and other officials and to Ms. Phair, who described her life as the leader of a drug trafficking ring in phone calls, letters and interviews over the past year.

From the earliest days — as she lived with a boyfriend in one room of the Scottish Lodge while her three children stayed with her father, Eugene, in another — Ms. Phair learned how easy smuggling was for the coterie of Indian women who worked as mules for her.

The women would cross the border into Canada and buy OxyContin pills on the streets of Vancouver. They hid the pills in condoms inside their vaginas, drove back across the border and delivered them to Ms. Phair, who sold them on and around the reservation for double the buying price.

The Lummi Nation of 4,000 people is a stark land of crabbers, clam diggers and salmon fishermen on the shores of Bellingham Bay in Northwest Washington. It is where Ms. Phair grew up, proud to be Lummi, she said, though the white children at school called her Lummi Dummy. As a child, she was surrounded by addiction, death and crime, and as she grew older she broke the law several times, with felony convictions for robbery, burglary and possession of stolen property.

In her drug-dealing heyday, OxyContin addiction had already become a scourge across the country, and drugs were beginning to rival alcohol as the vice of choice on many reservations. When Ms. Phair was selling pills, the OxyContin trade was exploding here, worth $1.5 million in 2003 alone, tribal officials said, double the profits that year from the tribe's Silver Reef Casino and far more than the flailing salmon industry, once the backbone of the tribe's economy.

She admitted repeatedly that her decision to become a drug dealer victimized her family, as she had to abandon her children when she was sent to prison, and countless others in her own fragile tribe.

"I have more victims than anybody in here," she said in an interview from prison. "My victims are the children whose parents were using the drugs I sold."

At the peak of her operation, Ms. Phair was running 12 to 15 Lummi women to Canada and back daily, each returning with 60 to 80 pills stuffed inside their bodies. Agents at the border posed few problems, Ms. Phair said. Body cavity searches are rare, the authorities acknowledge, and Ms. Phair said several of her drug runners could talk their way out of the exams by saying that they had been raped or were pregnant and that an exam would be too traumatic.

The cross-border runs were so successful, Ms. Phair said, that at the time of her arrest in June 2004 she was selling up to $30,000 worth of pills a day and clearing up to half of that in profits.

Ms. Phair, who has a tattoo of a pair of bear claws, a symbol of strength in Lummi culture, across her chest, grew up hungry, eating popcorn and canned meat when it was around. Her lone childhood memory of Christmas was finding a dress — two sizes too small — and an old wooden truck hastily left under a scrawny tree by her drunken mother.

But by the time she was arrested, two years after investigators began wiretapping her phones at the Scottish Lodge, her children were wearing $200 outfits and playing with expensive dolls — including one that had its own $100 miniature limousine. Her 4-year-old daughter, Janyha, was enjoying regular manicures and pedicures at a beauty salon. For herself she bought a Ford Expedition and expensive clothes and used drug money to support her gambling habit.

"It's a comforting thing to say that you wanted to quit, but in reality it was more that you had to keep doing it in order to keep a lifestyle you had become accustomed to," she said in a call from a pay phone at the Washington State Corrections Center for Women in Gig Harbor. "You play a lot of mind games with yourself."

Ms. Phair said she was one of the few in her drug ring, which included her father, Eugene, who did not get sloppy and greedy with drug addiction. She said she did not use the pills, and her relatives said that was true. She was addicted to the cash.

Her father and grandmother, both of whom benefited richly from the enterprise, said in interviews that Ms. Phair was always on top of things. She said she practiced "dope dealer instincts."

"You don't get high on your own stuff," Ms. Phair said. "You can't sit here and use the drugs you are selling. You will fall."

Like Every Mom

A typical day as a drug trafficker, Ms. Phair wrote in one letter, was spent like "every mom."

"I would greet my babies in the kitchen," she said. "Janyha would have all the bowls set up. They would all choose their cereal. Janyha would pour the milk because she's a big girl and that's what big girls do."

Ms. Phair would fix Janyha's hair in curls or in pigtails. Her father would take care of her new infant, Payton, and the twins, Kayani, a girl, and Keonday, a boy. Ms. Phair would take Janyha to day care or preschool.

After dropping her off, she would turn on her cellphone and the dealing frenzy would begin, she said, "answering call after call," driving around in her Expedition, or arranging deals from inside the Lummi casino, where the chaos and noise made it easy to slink around unnoticed.

Ms. Phair described her decision to become a drug dealer as something that occurred in a flash, although she had considered the possibility before.

She had been working at the casino on the swing shift in the cash cage, for $9.50 an hour. But after the twins were born three months premature, she called in sick often and lost her job. Still, she was receiving public assistance.

But she saw that all around her, people on the reservation were making money, hand over fist, running painkillers from Canada. A close friend was doing it, and this friend had a new minivan, a big-screen television, and a full refrigerator.

"I wanted those things," she said. "I wanted my daughter to have the $500 Barbie truck, the twins to have things that would help them learn to crawl."

One day in the summer of 2001, Ms. Phair scraped together $300 and persuaded a friend to drive her over the border and drop her off in a drug-infested neighborhood in downtown Vancouver. There, she saw drug dealers in BMW's, and everyone was selling. All she had to do was ask anybody who came along, "Do you know somebody who has 50 80's?" meaning 80-milligram OxyContin tablets, known as "green monsters," in the illegal drug trade. Someone always did.

That first day in Canada, Ms. Phair said, she bought 25 pills and smuggled them back to the reservation in a tattered bra, hand-me-down socks and cheap shoes from the Family Bargain Store. She sold all the pills on the reservation in one afternoon for $750, more than doubling her money.

The Mules

When she started out at the Scottish Lodge in the fall of 2002, Ms. Phair paid her mules $100 a run, according to court records. But she said that as her operation grew she paid the women, all from a reservation with an unemployment rate hovering around 60 percent at the time, $600 a run. For a few hours of work, they were making double what Ms. Phair had received in monthly welfare checks.

But as the authorities began to get wise to the smuggling — border agents said they noticed that women were walking with a limp or a waddle — Ms. Phair's mules proposed hiding the drugs in powwow "gear," the sacred spiritual paraphernalia that Indians carry with them across international borders for gatherings.

Other smugglers often used that strategy, Ms. Phair said, knowing that border agents had been instructed to treat the religious items delicately.

But Ms. Phair said she drew the line at hiding drugs in the gear. She was stern with her small army of smugglers, she said, telling them she refused to insult her Creator by hiding drugs in holy regalia. "That would be like rolling a joint with the Bible," she said.

The competition among the Indian organizations smuggling drugs from Canada to the Lummi reservation was feverish, Ms. Phair said. Other drug gangs, she said, would try to lure her mules into their operations by offering them more money or threatening to turn them into border authorities. Some had connections to the tribal government, she contended, and could act on tips from the Lummi police of impending drug raids.

So she scrutinized her mules closely.

"You have to be able to be in a room of complete strangers and analyze everybody," she said. "You can't be wasted on drugs. You can't sit here and make a drug deal in front of 100 people and make mistakes."

As her operation took off, she used drug money to send her three older children to private preschool, karate classes and hairdressers. She filled the refrigerators of her relatives and bought them wood in the winter.

"Janyha was always dressed to the nines," Ms. Phair's father said.

On the reservation, Ms. Phair was a well-known dealer, according to her, her relatives and court documents. Among her customers, she said, were tribal government officials. The Lummi Nation chairman, Darrel Hillaire, said that although OxyContin and other drugs were ravaging his people, he doubted that Ms. Phair had sold it to any high-level tribal officials. He acknowledged, however, that Ms. Phair might have sold drugs to some of the hundreds of people who work for the tribe.

Her buyers, Ms. Phair said, included a couple whose 2-year-old died after eating OxyContin pills off a carpet, a well-publicized death on the reservation that set off an alarm within the tribal government. It vowed to banish drug dealers from the tribe.

The couple, Ms. Phair said, later tried to trade her the dead baby's clothes — a tiny down jacket, socks still on their Kmart plastic hangers and a batch of unused diapers in an open box, all of it stuffed into a black garbage bag — for OxyContin. She turned them down, she said.

"That went back into my spiritual belief," she said. "It's like putting death on your child. Nobody should have those clothes. I almost puked when they talked to me." She added, "That's when I wanted to quit. That made me physically sick. That's sick. I said, 'Your baby just died,' and they didn't care. They didn't even really fathom it; they didn't think anything was wrong."

She refused to sell OxyContin to the couple, she said, but she continued selling drugs to others. And she would let her father, a crabber with an appetite for beer and her right-hand man, sell Green Monsters for $80 apiece, $20 more than her price, to support his own habit.

"It was a great life," Mr. Phair, 50, said in an interview at his mother's small and cluttered house on the reservation, where he was living after spending a year in the county jail for his part in his daughter's drug ring. "The money — the kids always had everything they wanted, everybody was happy, nobody was hungry. We weren't out there beating ourselves on the water."

Ms. Phair also gave pills to her grandmother, Mavis Revey, 69, who also recently served jail time for selling OxyContin, although she was not working with Ms. Phair.

She recalls growing up eating "commodity food" — noodles and cheese, peanuts, canned peaches and fruit cocktail — goods provided by the government. But sometimes there was no food, Ms. Phair said, and when she was as young as 7, "in order for me to quit complaining that there was no food, my mother would get me drunk."

Her earliest memories include witnessing a drunken altercation between her parents, one of many that led to their breakup. She remembers riding around in an old station wagon during that fight and fixating on the image of a Ranier beer can, one of dozens scattered inside the car, with its curvy big red "R" logo.

Her mother would try to placate her with presents, she said, including a kitten.

"I loved that kitten," she wrote in one letter, making the kind of spelling and grammatical mistakes she did not make after receiving her high school equivalency diploma in prison. "But one day it scrached me and I killed it. I was just a little girl! And I rember that I was so unimportant to everyone and no one payed any attention to me that I packed that dead cat around for four days before anyone noticed it was dead."

As a teenager she got into plenty of trouble. She served two years of juvenile detention beginning when she was 13, for several crimes, including stabbing a man who was trying to rape a relative, she said, and fleeing with his car. At the age of 24, Ms. Phair was arrested for her OxyContin trafficking operation after she sold painkillers to an undercover investigator.

Web of Pain

Ms. Phair said it herself many times, that her drug operation was like an octopus whose tentacles wrapped around dozens of people: the drug mules willing to do anything for the cash; her troubled father and grandmother; the addicts in her tribe; the Lummi foster mother who cared for Ms. Phair's three oldest children while she was in prison — themselves victims of the drug epidemic in Indian country.

Ms. Phair's husband, Joel DeRusha, 26, whom she married in 2003, is serving the last two years of a four-year prison term for cocaine and weapons possession unrelated to her drug ring. His brother and sister-in-law are caring for Payton, who lives the life Ms. Phair said she wanted, with a stay-at home mother, a family that goes to Disneyland on vacations. Payton, the baby she had with Mr. DeRusha, calls his aunt "Mommy."

"I call it dominoes," said the sister-in-law, Carole Foldenhauer. "One person starts off in one direction, and how many dominoes fall based on that?"

Payton was only a few months old when his mother was sent to prison. He has just begun to see her again over the last few weeks. Mrs. Foldenhauer said that when she drives by any McDonald's with Payton, where he visited with his mother recently, Payton shouts or sings, "Gena, Gena, Gena!"

Ms. Phair's father and grandmother said they believed that Ms. Phair would be easily lured back into drug trade.

"When you're doing time," her father said, "it's kind of like a dream. You're under a pink cloud. You got all these things you want to change and then you get out," but "I think she'll probably have to go back to selling drugs."

And temptations and struggles have already arisen.

A week before she was released, Ms. Phair's husband called from prison and asked her if she would "help out a friend" who was getting out of jail soon by contacting her old connections in the drug world.

"He's supposed to be in my camp," she said after the conversation, vowing to divorce him because of it. "This is the last place I expected this to come from. I can't lose focus now."

After that, Ms. Phair cut off contact with both her husband and mother-in-law, whom she had called "Mom" and who once symbolized the white, middle-class world she long believed would rescue her from her past.

Mr. DeRusha said he only suggested she make the telephone calls to comfort her because she seemed "stressed out" about money. Ms. Phair said the implication was that she could possibly get a small take from drug deals the friend would make.

Mr. DeRusha said he was baffled by her reaction. So was his mother, Margaret, who visited Ms. Phair in prison over more than a year, sent clothing, bubble bath and cosmetics to a work release program where she spent the last two months of her sentence and was preparing to order a new bed so Ms. Phair could come live with her.

"She turned from sweet Gena to ice cold snake," Mrs. DeRusha said. "I've done nothing but help her. Why would she treat me like this?"

Facing Banishment

Ms. Phair took a temporary job working for the Lummi Nation. But because she is a convicted drug dealer she faces banishment, which would bar her from working for the tribe, living on the reservation or receiving financial assistance from the Lummi. She is assigned to a grim but sacred task for the tribe: digging up the bones of ancestors, centuries-old skeletons that were discovered several years ago during the construction of a waste-treatment plant.

When she found that her three older children were leaving foster care four months early and would be living with her, she applied for food stamps but was denied, she said, because her $10-an-hour salary, in addition to disability payments for her sickly younger daughter, made her ineligible. For now, she is living with the three children at her sister Misty's in Bellingham, on a waiting list for government housing.

Payton will continue to live with his aunt and uncle, which is a relief to Ms. Phair, she said. Still, she is essentially back at Square One: earning only 50 cents an hour more than she was making at the casino right before she became a drug dealer. She is living in cramped quarters with her three children, with barely enough money to even think about how to clothe them, let alone in anything fancy, she said.

But she insists she has left the life of drug trafficking for good.

"I've learned what happiness is and how I confused it with material things," she wrote in her last letter from prison. "I'm not afraid by any means that I will go back to selling drugs because that will never happen."

In early January, Ms. Phair saw her father for the first time since she was imprisoned. With Misty along to accompany her on a day pass from work release, she visited him at her grandmother's house, where he was still living, still crabbing and scraping by, still drinking.

She and her father did not hug, and she said that was typical.

They chatted for a while. She asked him if she looked fat, and he told her he got really fat the last time he was in jail. He found a picture of Janyha in his room, an almost life-size, three-dimensional photograph Ms. Phair bought for $150 when she was trafficking, and gave it to her. Her eyes lit up, a flash of the old life before her, and she clutched the photo tightly, eager to take it back to her sparse room in Bellingham. They smoked a cigarette on the back porch; he was hiding from the tribal authorities and did not want to be seen out front, he said.

As she left, her father said, "Call me later, Gena, like around 6?"

"I can't, Dad," she said. "I don't have any quarters."
Natives reply

St. Regis Mohawk Tribal Council: An apology is due from The New York Times

Posted: February 24, 2006

by: Tribal Council St. Regis Mohawk

The New York Times owes the Mohawk people an apology. Its Feb. 19 article, titled "Drug Traffickers Find Haven in Shadows of Indian Country," unfairly paints a grim picture of the St. Regis Mohawk Reservation and this depiction needs to be corrected.

Most troubling is the author's decision to create an impression that Indian country and our reservation in particular is a haven for drug traffickers. The factual information in support of the article is actually a contradiction of the title. The story begins with an overview of the arrest of John V. Oakes on our reservation. Then, interlaced throughout the article, are examples from other reservations where drug trafficking rings were broken up and individual arrests made. It is ironic that the story uses excerpts from statements made by captured criminals to say that reservations are a haven. We ask: if they are such a haven, then how did those drug traffickers get captured?

Ask any law enforcement agency and they will tell you that making drug trafficking arrests is dangerous work and takes considerable time to develop the case. To say that the problems and challenges in making these arrests are unique to Indian country is just plain wrong. They hold true across America and are an integral part of the challenges in the war on drugs for everyone.

The article also leaves the erroneous impression that reservations are part of the problem but not part of the solution. We know there are tribal members in our community engaged in illegal activity involving smuggling. We have seen firsthand some of the tragic consequences of this lifestyle. We also know that our location as a border community contributes to the decision of Canadian- and American-based crime organizations to use individuals in our community as part of their smuggling enterprises. It certainly presents us with law enforcement challenges that others don't have to face.

But the St. Regis Mohawk Tribe has taken active measures to prevent illegal activities on our reservation. Over the past three years, we have increasingly diverted tribal funding to law enforcement as federal grants have disappeared. Our current financial commitment to law enforcement is unmatched in tribal history. In addition, our tribal police force coordinates its activities with outside law enforcement agencies including the U.S. Border Patrol, Customs and Immigration in Canada, the FBI and the New York State Police. Our tribal police force is the only tribal police force in New York state certified by the state police.

As the article's author, Sarah Kershaw, pointed out, our law enforcement- and border security-related efforts receive little or no federal homeland security funding due to a quirk in the law which severely limits tribes from securing these resources. This is the real "black hole" that exists for our community. We continue to work with Congress to correct this inequity, but in the meantime, our tribe is absorbing the cost of the United States' border security responsibility. Indeed, our tribe is working above and beyond our call of duty to address these law enforcement challenges.

So for Kershaw to state that the 11,000 Indians living in our community have long dipped their hands into the rewarding tills of smuggling is irresponsible reporting and sensationalism at its worst. Why Kershaw would choose to belittle an entire community is beyond our comprehension. Nothing could be further from the truth. Indian country, and our community in particular, wants tribal members to be just as safe and drug-free as anyone else does. Instead, she chose to use a few examples to paint a negative picture of our community to support her title.

The reference to tumbledown government housing and worn-down trailers on our reservation is stereotyping on the part of Kershaw. This may have been part of our history but it is no longer the case. As a community, we have worked hard to address the housing needs of our community. Over the past 10 years, over 200 new homes have been built for tribal members through our Akwesasne Housing Authority. These homes are constructed to standards established by the U.S. Department of Housing and Urban Development. They are neither tumbledown nor worn-out. We are proud of the gains we have made in meeting the housing needs of our community. It was unfair for Kershaw to embellish her story by mischaracterizing our community in this manner.

We are astounded by the statement that casino money is fueling the surge in trafficking and that it was providing a fast-growing source of customers and well-financed partners for outside drug traffickers. We would like to know the basis for this statement and what research was undertaken in reaching this conclusion. Indian gaming has allowed tribes across the country to raise the standard of living in their communities, to provide needed jobs and to fund important governmental services. To take a potshot at it in the context of an article on drug trafficking is reprehensible.

Indian gaming is one of the most over-regulated types of gaming in the United States. Our Akwesasne Mohawk Casino is overseen by our Tribal Gaming Commission, the New York State Racing and Wagering Board, the New York State Police and the National Indian Gaming Commission. We spend over $3 million annually in regulatory costs. There are also strict requirements on how tribes can spend the revenue generated from Indian gaming. It must be used to provide essential governmental services in our community.

We believe that The New York Times had an opportunity to raise an important social problem and present the need for solutions. We would be the first to applaud such an effort. Unfortunately, the Times chose to use the issue to paint an uneven and unfair picture of Indian country. It has done a huge disservice to its readers and in the process, insulted Indian country and our tribe when we have done nothing against it.

The St. Regis Mohawk Tribe is in Akwesasne, on the U.S.-Canadian border.
*****
Harjo: Truth versus accuracy in New York Times' articles

Posted: February 24, 2006

by: Suzan Shown Harjo / Indian Country Today

If The New York Times' articles about Indian country harboring drug runners were wildly inaccurate, it would be easier to explain how they create a false impression. As it is, the two-part series, "Tribal Underworld," is a good example of how a thing may be largely accurate and, at the same time, untrue.

The articles in question — "Drug Traffickers Find Haven in Shadows of Indian Country" and "Dizzying Rise and Abrupt Fall for a Reservation Drug Dealer" — ran on the Times' front page on Feb. 19 and 20.

The headers and stories would have the reader believe that tribal governments and citizens shield drug pushers and perhaps conspire to do so, and that reservations are sanctuaries for criminals.

The subtext for the series is that communities act against their own self-interest when they are made up of criminals or idiots. In subtle and not-so-subtle ways, the series leads the reader to conclude that everyone's involved or looking the other way.

Without foundation, evidence or any reporting at all, one article states, "Casino money has also fueled the surge, providing a fast-growing source of customers and well-financed partners for outside drug traffickers."

The first article portrays reservations as mysterious and otherworldly, in the same way that white folks once depicted Africa as the "dark continent." Here, the reporter claims that drug traffickers refer to St. Regis Mohawk territory in Canada and the United States as the "black hole."

Mostly, the Times stereotypes reservations in U.S. military parlance used from the Great Plains in the 1800s to the jungles of Vietnam in the 1900s to the deserts of Iraq today: "Indian country" means enemy territory.

A reader of this heart of darkness tale would never know that the sun ever shines in Indian country or that anyone drives a school bus or takes care of grandma. Instead, this is a sweeping indictment of all Indian nations and millions of Native people.

While noting that there are 562 federally recognized tribes, the article makes broad generalizations about all of them from fewer than 10 in six states and a brief reference to five unnamed ones in Wyoming and the Midwest.

The New York Times would be the first to cry foul if all its reporters and editors were called liars and cheats just because it once featured disgraced reporter Jayson Blair on its pages.

The Times describes an Indian country with "deep loyalt[ies] ... where neighbors are often related, and the intense mistrust of the American justice system make securing witnesses and using undercover informants extremely difficult." And this is different from Capitol Hill how? Or from Fresno or Omaha or Dallas or Atlanta or Queens?

The Blackfeet Nation is characterized as a lawless land where "Mexican gangs based in Washington State are working with Blackfeet Indians and others to traffic methamphetamine into and across Montana." The lack of state jurisdiction is highlighted, without any mention of tribal or federal law enforcement actions to deal with the problem.

There is no mention of the Chippewa Cree Tribe's efforts to stop meth traffic and treat drug addiction on the Rocky Boy's Reservation in Montana. One feature of the tribe's comprehensive plan, which was announced in mid-January, is a centralized registry that tracks meth offenders from one reservation to another.

Another feature of the Chippewa Cree get-tough plan involves specific cooperation with state and local jurisdictions and non-Indian communities between reservations. The tribe's plan recognizes something that the Times' series does not: drugs do not magically appear on one reservation and reappear on another without passing through non-Indian territories, hands and pockets, too.

In the second article, the Times is on its own best turf, telling one story of people trapped and behaving badly in an urbanized, impoverished setting. It's a tale about a Lummi family that bought OxyContin in Vancouver, smuggled it across the Canadian border in and sold it on Lummi Nation land in Washington, and did time for their crimes after selling painkillers to undercover cops.

The words of the Lummi woman and her father have a familiar ring, but it's not so much that of Lummi people or a distinct Lummi Nation experience. The sound is more the odd moral code of drug dealers and ex-cons in movies and Rush Limbaugh on the radio.

The article makes the point that the Lummi woman is now working on a "grim but sacred task for the tribe" in a burial ground that was unearthed by a construction project, but it does not do what good articles do: explain, explain, explain.

In failing to tell the history of the trauma visited on the entire Lummi Nation when hundreds of Lummi graves were bulldozed and ancestral remains were strewn over acres of land, the Times missed an opportunity to learn and inform readers about one of the facts of Indian life that is contributing to the despair and dysfunction among some Native people today.

The Times missed the story of a legal system that went to great lengths to put a family of small-time drug dealers in jail, but neither stopped nor punished people who desecrated sanctified ground and Lummi ancestors.

The Times also missed the story of inadequate law enforcement and skewed priorities.

The BIA has only one law enforcement officer for all of Indian country to deal with Indian grave-robbing and the interstate trafficking in Indian human remains.

Most of the known looters are involved with drug trafficking, especially with meth operations, as well as with crimes involving endangered species.

The National Park Service and other agencies also are understaffed and there are millions of acres of burial grounds on non-reservation public lands that are unprotected and unpatrolled. These are virtually shopping malls for criminals in the underground and Internet markets for skulls and other body parts and funerary items.

The current budget proposed by the Bush administration to Congress makes deeper cuts in law enforcement and even zeroes out the training monies to implement the Native American Graves Protection and Repatriation Act and the Archaeological Resources Protection Act.

These vulnerable areas are hide-outs and income streams for drug dealers, illegal aliens and felons of all stripes. This poses a greater threat to public safety and national security than all the meth labs and drug-running on the reservations, but the situation is barely being addressed by law enforcement entities and is not being reported at all by The New York Times.

It is hoped that the Times will do more reporting in Indian country and will get closer to the true stories that need to be told.

Suzan Shown Harjo, Cheyenne and Hodulgee Muscogee, is president of the Morning Star Institute in Washington, D.C., and a columnist for Indian Country Today.
*****
A note to American journalists: More balance, please!

Posted: February 24, 2006

by: Editors Report / Indian Country Today

When it comes to American Indians, all manner of cheap shots are tolerated — and not just from the right. From the left, liberal publications seem to strive to prove their conservative balance by beating up on the concept of Indian tribal sovereignty and self-government, without examining that this policy is precisely what has allowed some measure of justice to the American Indian populations.

The normally balanced New York Times weighed in Feb. 19 with a sensational and horribly directed front-page article that pretends to indict a whole Mohawk community for the actions of a particular criminal sector. The unfairly focused article by Sarah Kershaw, "Drug Traffickers Find Haven in Shadows of Indian Country," is an invitation to media gang-banging on Indian sovereignty and may ultimately prove more destructive than the Abramoff scandal.

That criminal activity Kershaw described involves the type of border smuggling operations that are replicated throughout the length of both Canadian and Mexican borders, as well as through the huge gaps in coastal security. It is real enough, but Kershaw breathlessly hyped its cause as tribal sovereignty and the Indian people generally, completely ignoring how severely despised this criminal element is by the large majority of reservation families, the Mohawk tribal government and the traditional longhouses.
Rob's comment
The stereotyping in the NY Times articles is pretty simple if you think about it. Yesterday's savages = today's criminals. Either way the Indians are villains, wrongdoers, beyond the realm of civilized behavior.
---
* More opinions *
| | | |
| --- | --- | --- |
| | . . . | |
---
Home | Contents | Photos | News | Reviews | Store | Forum | ICI | Educators | Fans | Contests | Help | FAQ | Info
All material © copyright its original owners, except where noted.
Original text and pictures © copyright 2007 by Robert Schmidt.
Copyrighted material is posted under the Fair Use provision of the Copyright Act,
which allows copying for nonprofit educational uses including criticism and commentary.
Comments sent to the publisher become the property of Blue Corn Comics
and may be used in other postings without permission.