Home | Contents | Photos | News | Reviews | Store | Forum | ICI | Educators | Fans | Contests | Help | FAQ | Info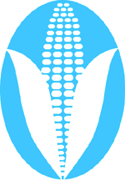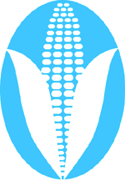 Stereotype of the Month Entry
(7/1/05)
---
Another Stereotype of the Month entry:
Bruno comments spur demand for apology
Senate leader says tribal officials make decisions sitting at "campfires"

By JAMES M. ODATO, Capitol bureau
First published: Friday, July 1, 2005

ALBANY — Representatives of Indian nations are calling on Senate Majority Leader Joseph L. Bruno to apologize for describing tribal leaders as people who make decisions around "campfires."

"He should either apologize or resign," said Joseph Heath, a lawyer for the Onondaga Nation and traditional Cayugas.

Bruno had already upset several tribal leaders when he led the Senate Republicans last week in refusing a Mohawk land claim settlement bill. The measure, pushed by Gov. George Pataki and passed in the Assembly, would have set up the tribe for a gaming compact for a Catskills casino and $100 million in cash.

"That was the best decision that was probably made in government this year, not to do that, OK, given this court decision," Bruno said Wednesday. Bruno's comments about the tribal leaders came during that same news conference. By Thursday, the tribal leaders had learned of the remarks and were reacting.

The decision to which Bruno referred was a federal appeals court ruling Monday to throw out the $248 million awarded to the Cayuga and Seneca-Cayuga tribes. The award came in 2001 to conclude a land claim trial against the state.

The Cayugas and the Seneca-Cayugas, which were to split the money, later worked out settlements with Pataki that would have allowed the tribes to set up casinos in return for dropping their claim. But those deals unraveled because of internal tribal politics.

Bruno has been advocating for multiple casinos in the Catskills and has been pitching for deals with at least three tribes, particularly the Wisconsin Oneidas, whose casino development team is represented by Bruno's son, Kenneth Bruno, and the Stockbridge-Munsee Band of Mohicans, allies of the Wisconsin Oneidas.

Bruno, who has been known to make statements seen as gaffes, said the Cayugas tribe was "split, and the chief and some of the others who sit around the campfire or whatever they do, split. OK? So they are not unified. If they're not unified, we're not going to move for them. And I don't say that disparagingly. That's what we do in government now. We don't sit around the fire, we sit around a table with the lights and the daylight doing on-time budgets."

He added that he believes all pending land claims are dead as a result of the Cayuga case decision. Now, he said, the governor should drop land claim settlement talks and use his authority to grant three gaming compacts for tribal casinos in the Catskills.

Tim Coulter, a lawyer for Mohawk Nation at Akwesasne and for the Onondaga Nation, said: "It shows a gross lack of judgment and knowledge about Indian peoples and their place in the modern world. He's also showing a gross lack of judgment about the significance of the decision in the Cayuga claim."

"He should be ashamed of himself for the second time in a week," Heath said. "He unilaterally shot down the Mohawk settlement, which was supported by all the tribes, because his son is a lobbyist for the Wisconsin Oneidas. It's what's wrong with Albany, that one man can do that, influenced by a lobbyist. And to follow that up with that kind of a comment, it's a wonder no one has any faith in Albany. We need leaders that are going to lead us into the 21st century, not drag us back into the 18th century."

Heath and Coulter are among a number of Indian affairs lawyers who say the appeals court decision to dismiss the damages awarded the Cayugas was flawed and will be reversed.

"He's viewing the Cayuga decision as if it were final; it won't be final for a year and a half or two years," Coulter said. "Are they going to sit around their lighted rooms and wait? Things could change."

William Gollnick, chief of staff for the Wisconsin Oneidas, said, "you don't want to go there," when asked for a response about Bruno's campfire comments. He said he also doubts the Cayuga decision will stand.

Mark Hansen, a spokesman for Bruno, and Kevin Quinn, a spokesman for Pataki, said they had not heard the senator's comment and had no response.

Pataki, an aide said, is considering negotiating tribal gambling compacts and not using land claim settlements to try to advance casinos in the Catskills. All Times Union materials copyright 1996-2005, Capital Newspapers Division of The Hearst Corporation, Albany, N.Y.
*****
Tribes: Bruno's apology lacking
Senate majority leader reaches out, but Indians say it's not far enough

By JAMES M. ODATO, Capitol bureau
First published: Saturday, July 2, 2005

ALBANY — Senate Majority Leader Joseph Bruno issued an apology for his remarks about Native American leaders doing business beside campfires, but his statement didn't go far enough for some Indian officials.

"As far as the comments I made earlier this week regarding the decision-making process of tribal leaders, perhaps my attempts at humor were misinterpreted and unfortunate," Bruno stated Friday.

Equally unfortunate, he said, were responses by Indian representatives who said Bruno's offenses included both his remarks and actions, such as killing a bill that would have allowed a land claim settlement for the St. Regis Mohawk Tribe because his son, Kenneth Bruno, is lobbying for a Wisconsin tribe's casino project. Bruno, R-Brunswick, said such responses were meant "to distort my position on casinos and to personally attack me and my family."

Bruno continued: "If any of my words were offensive, I apologize. I noted at the time that my comments were not meant to be disparaging, and the tribal leaders that I have worked closely with for many years in honestly trying to negotiate the gaming compact and land claims know my position and my respect for their position, culture and traditions."

"That is not a statement to start any kind of healing," said Joseph Heath, a longtime lawyer for the Onondaga Nation who also represents traditional Cayugas. He did not pull back from criticisms of Bruno's remarks, including alleging Ken Bruno influenced Bruno's stand against the Mohawk deal. "The facts that I stated the other day are facts. I'm not making ethnic, offensive comments. We didn't resort to that. If he doesn't like the facts, don't do it," Heath said.

"It's certainly encouraging that at least he realizes he's created a problem. There are certain things that one cannot joke about," Heath said.

He said Onondaga leaders learned about Bruno's comments on Syracuse radio and were appalled. Officials at other tribes declined to speak publicly but gasped when told of the remarks Bruno uttered Wednesday at a news conference.

The senator made his observations about Cayuga leaders deciding things around the campfire while talking about why the tribe couldn't resolve its land claim with Gov. George Pataki.

Bruno said he hopes Pataki will negotiate gaming compacts with three tribes for Catskills casinos, which he said will bring the state money for education and new jobs.

Pataki's aides say the governor is rethinking the strategy of casino expansion now that a judgment against the state in the Cayuga land claim case was dismissed by a federal appeals court. Pataki had been using state-granted casino compacts as a bargaining chip to resolve claims.
*****
Thursday, July 7, 2005

Opinion -- Our View

Bruno's offensive remarks show he is out of touch

Whenever a public apology starts with a phrase such as "If my remarks offended anyone," the person speaking probably failed to grasp the problem.

Clearly that's true for state Senate Majority Leader Joseph Bruno, whose apology for making insensitive comments about Indian tribes was only slightly less offensive than the comments themselves.

It all started when Bruno discussed his reasons for resisting a land claim settlement with the Cayuga Nation in part because of the tribe's internal leadership dispute: "The chief and some of the others who sit around the campfire, or whatever they do, split. OK? So they are not unified. If they're not unified, we're not going to move for them. And I don't say that disparagingly. That's what we do in government now. We don't sit around the campfire, we sit around a table with the lights and the daylight doing on-time budgets."

Comments like these undermine the valid arguments -- made by this newspaper and plenty of other observers with an interest in this issue -- for resisting land claim settlements and casino deals.

Understandably, tribes did not appreciate Bruno's take on the situation. A lawyer for the Mohawk Nation at Akwesasne, Tim Coulter, took Bruno to task for making the comments a week after he blocked a bill for a Mohawk land claim settlement. Coulter said Bruno was looking out for his son, who's a lobbyist for an out-of-state tribe also trying to secure a land claim deal.

A few days later, Bruno made his apology. But he went on to say that his remarks were "just as unfortunate" as those made by tribal officials "who seek to distort my position on casinos and to attack me and my family."

So making ignorant, borderline-racist comments about Indians is on the same level with questioning the role the majority leader's lobbyist son has in Albany?

Bruno once again has shown how he has lost touch with the people of this state. Perhaps he is still the folksy, charming "Senator Joe" to the people in his district, but more and more, his arbitrary power wielding and knee-jerk reactions to attack those who question him have worn thin everywhere else.
Related links
Uncivilized Indians
Savage Indians

---
* More opinions *
| | | |
| --- | --- | --- |
| | . . . | |
---
Home | Contents | Photos | News | Reviews | Store | Forum | ICI | Educators | Fans | Contests | Help | FAQ | Info
All material © copyright its original owners, except where noted.
Original text and pictures © copyright 2007 by Robert Schmidt.
Copyrighted material is posted under the Fair Use provision of the Copyright Act,
which allows copying for nonprofit educational uses including criticism and commentary.
Comments sent to the publisher become the property of Blue Corn Comics
and may be used in other postings without permission.